How Swimming Canada Coped On The Slopes Of Coronavirus: Performance Boss John Atkinson On Lessons For A Sport Frozen Out By Covid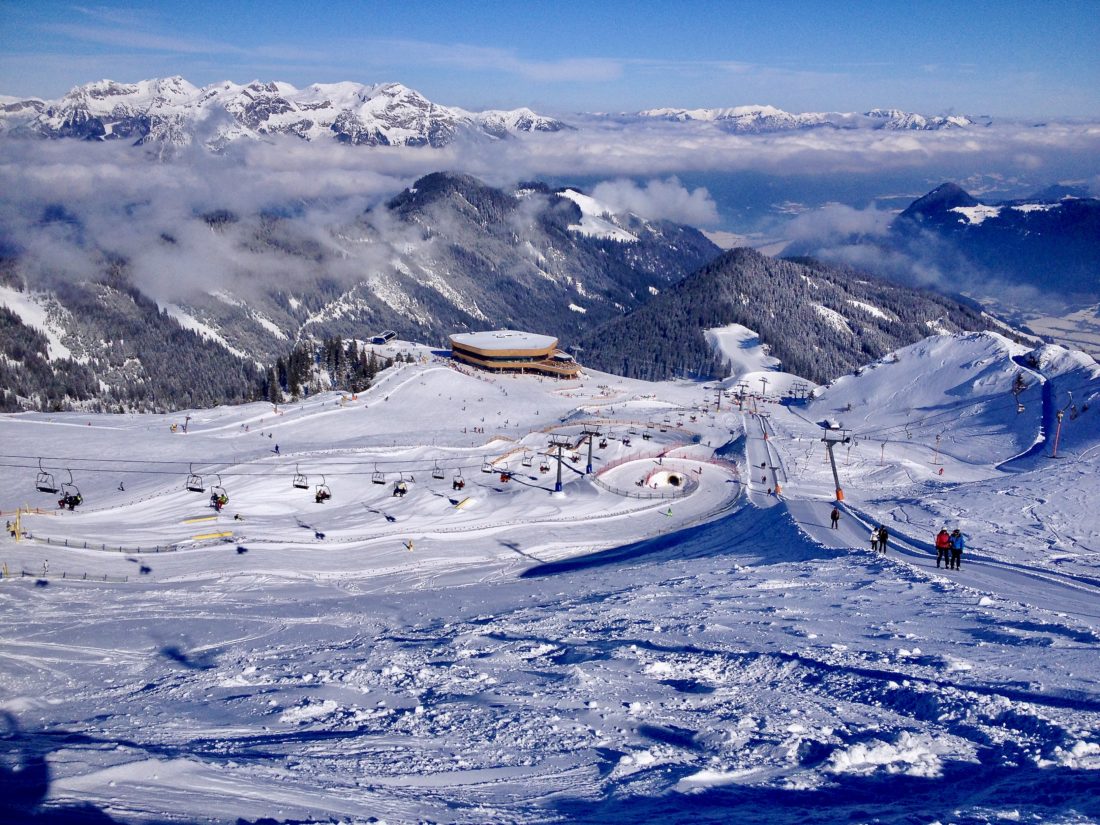 The SOS look at swimming in a pandemic reaches part 3 of our top spillover story, an interview with John Atkinson, head of performance for Swimming Canada and advocate for returning the sport to its element throughout the Covid-19 crisis and a period in which most swimmers and clubs and programs have been locked out of pools.
Atkinson is among swimming leaders who have taken to social media and spoken the swimming voice consistently and tirelessly throughout the pandemic. The message: swimming and pools are not only safe, with strict new protocols backed up by long-established hygiene controls and practices, but should be considered as "essential services" on a spectrum of benefits that sport can and does deliver to communities and society as a whole.
Latest protocol and practice data showing zero to legible infection rates in the elite programs able to return to performance centres under safety plans, some key hygiene concepts already in place in pools long before the coronavirus took flight, support a view in swimming that total lockdown decisions have been far too draconian for swimmers, swimming and the communities the sport supports.
With impacts for all, from learn-to-swim through to Olympic swimmers, swimming and its swimming voice have often found themselves towards the back of the queue in the political lobby, some way behind hairdressers, barbers and beer gardens, despite the huge benefits of a sport that save lives, serves physical and mental health needs, for all ages and needs, including those in rehabilitation after/because of accident, illness injury of disability, contributes greatly to the health and wellbeing of communities and takes place in an environment proven to be among the safest to be in during a pandemic caused by a bug that doesn't fare too well in chlorinated water.
Pools and pool culture do, of course, carry risks but many of those, for a variety of reasons, can be minimised and even negated by safety protocols specific to the nature of the COVID-19 coronavirus.
Below, we consider the impact of the pandemic through the perspective of John Atkinson, at the helm of Swimming Canada's performance program after serving as right-hand man to Bill Sweetenham in Britain on an international learning curve that has helped restore pride and success to the Maple swim squad.
SOS Spillover Stories So Far:
Lessons From A Pandemic, With John Atkinson
A year ago this week, Canada was to have held its Olympic trials. The moment of selection to the top prize in swimming, a national team bound for a Games, has meaning throughout the wider shoal.
Pre-trials preparation camps are a feature of the Canadian program: clubs and local programs, made up of far more swimmers than will actually make the big international championships of any given season, head to honing stations and try to mirror what the Olympic/World-Championship/Commonwealth Games squads will do heading into the big test each long-course season brings.
Covid and the first lockdown hit just at the very moment when hope and anticipation are at their highest for many swimmers and coaches: the time when all the heavy winter work comes together, when rest is nigh, when swimming can feel sluggish at the interface of shedding the drag of graft and, all being well, welcoming the feeling that you've never felt so good, so light and powerful in water, so at one with the element, before.
Atkinson notes how that hour coincided with the first lockdown announcements and the end of the season that would have been. Imagine the sink of heart, wrench in gut. With March 30-April 5 trials on the horizon and many teams already on camp on arriving at camp, down came the shutters on pools and swimming in general, for all, from Olympian to beginner and learn-to-swimmer. It would be July before even the elite would get back run the pool in a squad environment, albeit one operating with far fewer numbers and under strict protocols. Atkinson recalls:
"We had, as a nation, one of the longest shutdowns of facilities of anybody … even with our high performance elite athletes we had to work hard to get them back by mid-July. So there was a lot of work to get that done."

John Atkinson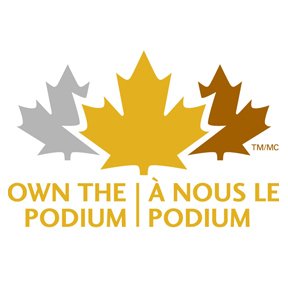 Atkinson, a coordinator among performance heads from other sports on the Canadian High Performance Sport Task Force chaired by Anne Merlinger, the CEO of Own The Podium, is part of a mission that dates back to 2004, when the Podium program started as a hub for all performance programs to help them harmonise their work and provide the top-up funding to help Canada excel in Olympic and Paralympic sport. Podium partners include the Government of Canada, the Canadian Olympic Committee (COC), the Canadian Olympic Foundation (COF), the Canadian Paralympic Committee (CPC), the provincial and territorial governments, corporate partners and the Canadian sport community in general. A root to branch network for the Canadian sport system.
This week, Merlinger summed up Canada's official approach to the delayed Tokyo 2020 Olympics and Paralympics when she tweeted on a story in the Globe and Mail:
Atkinson backed her and responded: "Our swimmers are committed, they are world class, they've been doing a fantastic job, but we've not raced for a year in a 50m pool, The team will go with the intent of standing on the podium, I would also have as a measure of success that they continue to improve & be competitive."
In 2012, the Globe and Mail published a feature explaining How Own The Podium Changed Everything For Canada's Olympic Athletes. If that provided early insight into the podium program's impact beyond its first focus of Winter Olympic sports in which Canada excels, then this case study in 2018 from Laura Watson, a High Performance Coaching Advisor with OTP who works with The Working Mind, explains some of the work and processes that go into the program.
That structure and the presence of experts in various fields was a big boost during the pandemic and at a time when coping and adapting were among the few choices and pathways anyone could take.
From that perspective, the news in Canada from February 11 a year ago was even better than it seemed on the day OTP and the Canadian Olympic Committee extended their memorandum of understanding for a further nine years, covering the Olympics of Tokyo, Paris 2024 and Los Angeles 2028, as well as two Winter Games.
OTP funding is accounted for largely by the $62 million the Government of Canada invests through Sport Canada each year. The funding that fed performance expertise and pathways has contributed to this canvas of Olympic sports success:
Winter Games: Canada increased its medal haul to 26 at Vancouver 2010, won 25 at Sochi 2014 and 29 at PyeongChang 2018.
Summer Games: 12 medals at Athens 2004; 20 at Beijing 2008; 18 at London 2012; 22 at Rio 2016, where swimming contributed six podium places as the work of a team of young women and their coaches and supporters started to pay dividends.
In Rio, Canada finished 8th on the swimming medal table, with 1 gold (Penny Oleksiak, 100m freestyle), 1 silver (Oleksiak 100m butterfly) and four bronze medals (Kylie Masse, 100m backstroke; Hilary Caldwell, 200m backstroke; Women's 4×100m freestyle – Sandrine Mainville (53.86) Chantal Van Landeghem (53.12); Taylor Ruck (53.19), Penny Oleksiak (52.72) Heats – Michelle Williams; Women's 4x200m freestyle – Katerine Savard (1:57.91); Taylor Ruck (1:56.18) Brittany MacLean (1:56.36) Penny Oleksiak (1:54.94) – heats – Kennedy Goss, Emily Overholt.
Six medals – involving 11 women. Revival is perhaps less accurate than revolution when describing that result for Canada in the pool.
Plans for Tokyo 2020 were cut short and it remains to be seen what the Games as Tokyo 2021 will deliver, the form guide up in the air, in part because the last peak long-course moment for most of the fastest swimmers in the world was the Gwangju global showcase in July 2019.
Canada is scheduled to hold its delayed trials in May, pre-selections, in common with other nations, a part of the picture in this oddest of approaches to a Games in living memory, already granted to
In conversation with Craig Lord, John Atkinson began with a jolt to the system: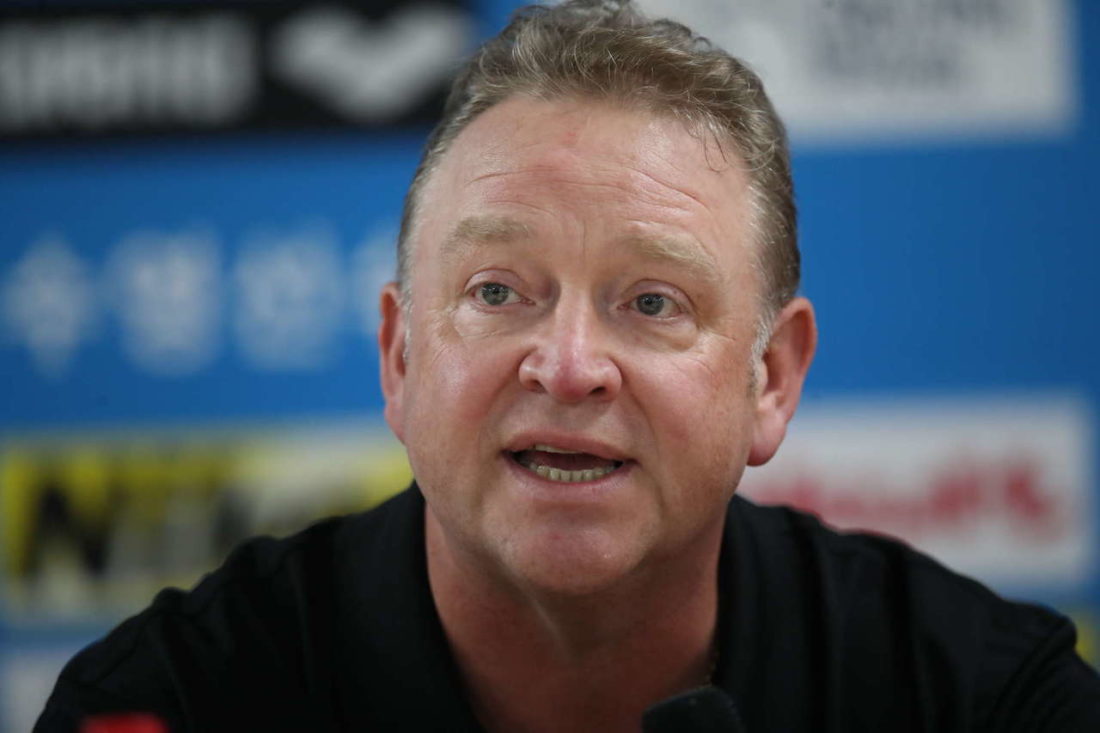 CL: Inevitably, we're going to focus on the performance end of the sport but this has been a crisis that has impacted all levels of swimmers, clubs, the sport in general, hasn't it?
John Atkinson: The initial lockdown was not just for all the clubs at every level. It was the Olympians. It was everybody. Everybody felt it.
CL: What did March to July 2020 look like for the athletes who would normally have been making their final preparations, in the pool, for trials and then Olympic Games?
John Atkinson: It was a lot of workouts on the Run. For some it was spin biking, for others it was about whether they had access to gym equipment or whether they could get gym equipment to their house. There was no organised training or activity for any sport and the recommendation was training, basically, on your own, under recommendations, clubs resume to zoom calls, and we had quite a lot of touch points. It was a hard period for a lot of athletes and a lot of coaches. We just had to keep focusing: we developed a Return to Swimming framework. The way that the sport isn structure in Canada is significant: the health authorities are provincially driven, so each provincial section had to work with their provincial government and each of their provincial Health departments – and we had to work within that to get our centres back for high-performance athletes, which we did. I'm going to say in early to mid-July was when we started to get them back.
CL: At different rates and at different pace in each province, in a system not unlike Germany's Bundesländer and similar federal governments, each state able to set its own rules within the conditions set at national level?
John Atkinson: Yeah. There were some stark differences. Some provinces would have what they called the cohorts: they could have a cohort of 50 that could return if it was in the sporting 'cohort bubble'. There were other conditions within those bubbles and in some provinces it was 'you can return with one per line and six per building'. So it was very, very variable and actually very difficult to be always up to speed with what each province was doing. I think initially, and through that first hundred-plus days, where nobody swam, that was the only time it was the same in each province. Nobody was swimming, so it needed a national strategy an a national approach. As we started to come out of that first lockdown, while Swimming Canada was still showing a national leadership and national messaging, there had to be provincial strategies laid it there to get past their own health departments and ministries.
When dealing with, say, our big four provinces of Quebec, Ontario, Alberta and BC (British Colombia), they were all very different. Some wanted to get back quickly, like Alberta. BC were very much more conservative in their approach. I'm not saying any of it was good, bad or indifferent. We just had to work within each one.
CL: And at the same time, were you also keeping your eye on what was going on in the wider world, where some people were locked out, others in the water almost all the time throughout the pandemic?
John Atkinson: Well, we actually did and you know, it's not something I made a big deal of [in our program]. I looked at the top 20 nations from the World Championships and what the different nations could or couldn't do. With today's world, we, the athletes and coaches, soon hear about what's happening in other countries? We just kept to the message 'keep working on; if you've had an injury, you need to do something do it, if you have something that you need to work on, get through that now; get your study done, get all these other things done'. That way [the athlete can say], I can come back, we can get back and get going. It was challenging but the athletes were phenomenal through it. There were some great challenges in there, Craig, but on the whole, at that point in that first wave, there was an acceptance that we had to deal with the circumstances that present to us in Canada.
CL: Add to the feeling so may have had of being hemmed in that sense among athletes of being locked out of what you love, of having to reset goals in dramatic fashion, having timetables and targets ripped up and having to accept uncertainty as the only certainty, and you can see how you might have to tackle the mental-health impact. Was that, those kind of concerns, something that athletes and their coaches brought up; did they let you know they were struggling?
John Atkinson: They did and there were some who did struggle. Without getting into the specifics, we have our mental health lead on the national team, Dr. Carla Edwards. She's a sport psychiatrist and we had a lot of calls in which Carla was available. We talked a lot about it in our mass calls [100 folk at a time on Zoom etc], which was actually very positive and something will will continue to do because, given the size of Canada, it's something that we can take advantage of.
In the interview with Dr. Edwards via the link above, she notes:
"I work with Swimming Canada and I speak with their athletes quite frequently and sometimes I hear when I ask them what they're struggling with and they say 'everything' and really trying to distill down what 'everything' means. You look at every corner of their lives and they're still trying to finish school, they have typical teenage friend drama, they can't go out in society without being recognized and they still have to train incredible hours and try to maintain their incredible levels of performance on a daily basis. I think they have their plates full and it's really difficult for them to manage that at times."

Dr. Carla Edwards
John Atkinson: Carla has been very busy with our athletes on the national team and others who are on the cusp of making the national team right, discussing strategies of coping. In December [2020], we did a series of seven presentations from Carla to coaches, science and medicine staff, athletes at centres, athletes out of country, all about resiliency and coping. We were just trying to say to everybody 'we understand; we know it's far from ideal'. But we have this resource that we want to share with you and give you that resiliency and strategies to cope.
CL: Did that show through when they came back in, could you see it had helped and was everyone in 'reasonable' shape?
John Atkinson: The very interesting thing, more specifically for our centres but also a lot of our club coaches, was that when they, the athletes, came back, they were all obviously ready to get back and do something. There was no rush; it was like 'well, let's just build this gradually as we get back into things and there isn't even actually any competitions … so let's just work on, gradually building back. The feedback that I got – and at that point they were on school/college vacation College and there were no universities in through the summer – is that it was just 'swimming'. It was about looking after themselves. It was the best weather they'd had, there was the lowest incidence of illness that they can ever remember … the progress that they made was actually quite rapid when getting back into training.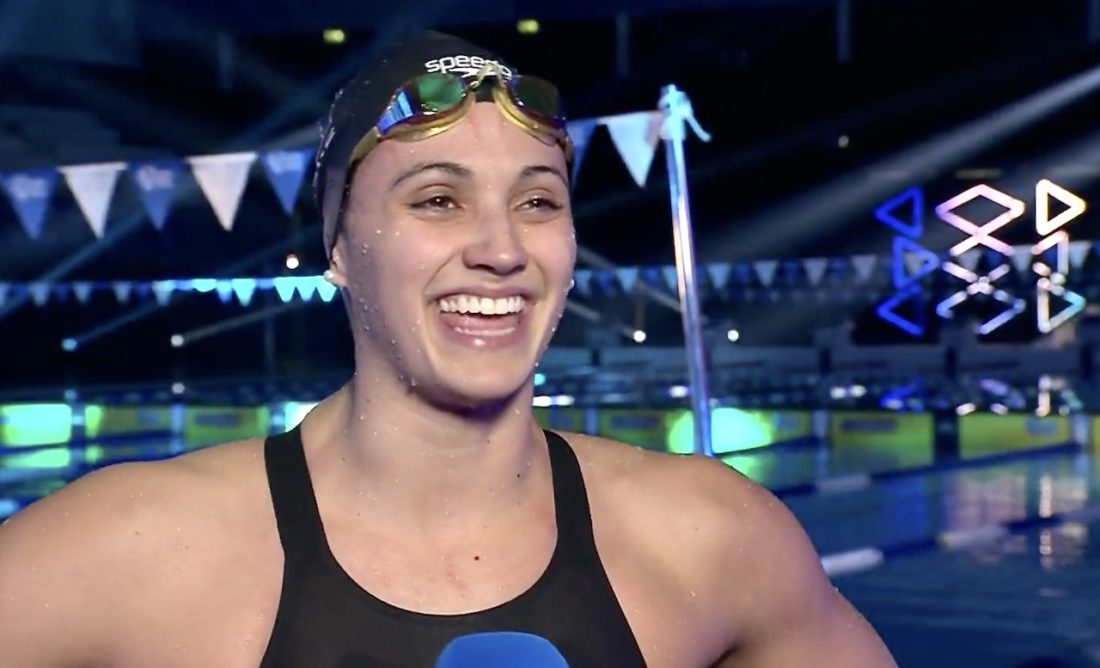 Obviously, we use the measure of competition as the ultimate 'where are we?' But, look, all coaches know what they expect on certain training sets, on certain parameters in training and they made really quick, rapid progress through that and into October-November, when we've been back in for four months or so. Some of the training that was being done by those who weren't able to compete was actually as good as they've been doing and I think there's a lot of factors in that: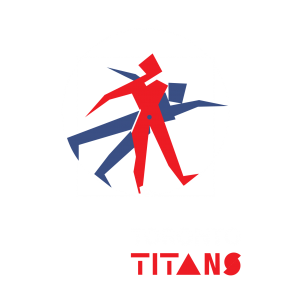 There's better hygiene better standards of 'we're not getting ill with other things'
We are not traveling as much so we're not as tired from over-competing so often
I think it really showed a lot of people what you can actually do is focus on staying healthy, training them, not over-racing and not over-travelling. When you then look at the few athletes that had an opportunity to race at the ISL [International Swimming League – including The Toronto Titans] off the back of very limited racing, the standard of some of the performances was actually really, really good.
CL: We'd rather not have had the virus, of course, but on the basis that in that we learn from the, good, bad indifferent, whatever, what other positives are you taking from learning curve you've all been on?
John Atkinson: When we got everybody back, it was a very interesting situation for the sport as a whole. Traditionally, in the northern hemisphere, we get to summer and we do our Nationals and then people take vacation and then the sport gets going again in September. This past summer, there was a lot of uncertainty, particularly because we were late getting back for everybody and clubs were in a quandary. Do we push everybody back in late summer, which is traditionally the period that we take a break? Does everybody think, when the Covid-19 numbers went low in summer, well, everything will just start again in September?
When pools started to reopen, the challenge was which would reopen. A lot of universities here have facilities and universities weren't having students back. So, would universities open their facilities to all clubs that use them and are dependent on them here? That was all a challenge. There are actually a lot of outdoor pools in Canada that open in the summer and clubs could get back and get going in July and August but they couldn't get everybody back because of number controls and because some facilities didn't open.
There was an impact on the sport as a whole and when we got into the phase of getting people back in September and October, by the end of October we got back to about 60% of our membership. Now, that's a 40 per cent loss!
Lessons From Lockdown; Keeping The Next Wave In The Water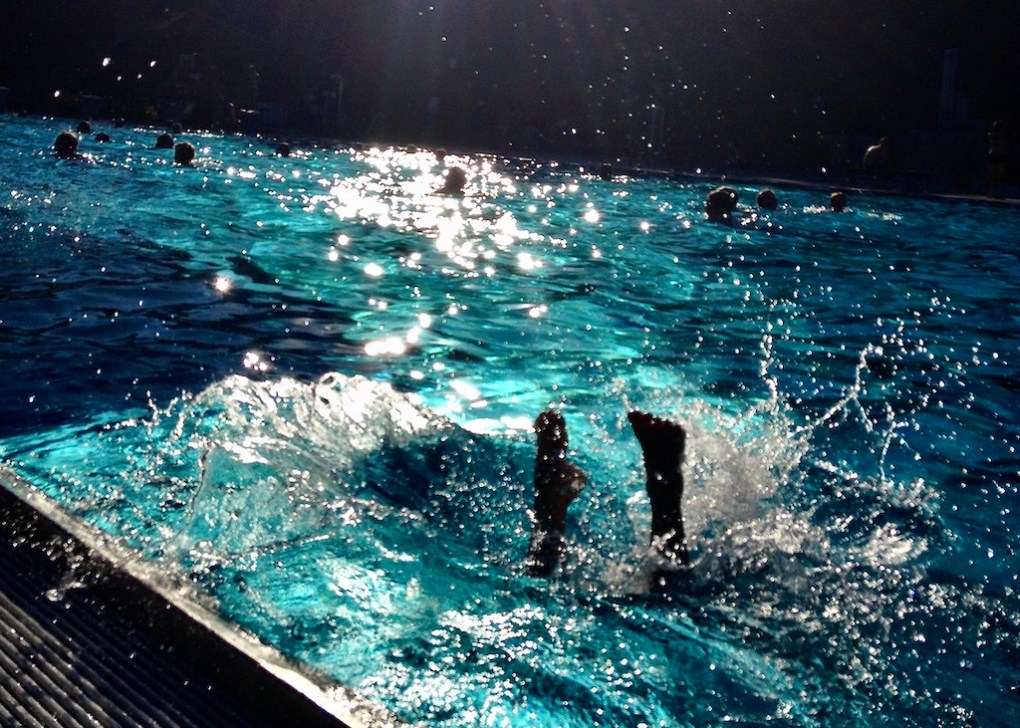 John Atkinson: I'm currently talking Internally at Swimming Canada – and I've mentioned it to some coaches in some presentations and will be working on it with our provinces – about what our strategy to come back. We're in this second/third lockdown situation and we know the numbers are coming down. What can we now learn from last year? How can we get everybody back? Even if it's for one one-hour session a week, then we keep that link and contact with the age group that's been most impacted, those eight to twelve year olds. How can we get those kids back swimming and what I'm trying to promote as well is the need to put it hand-in-hand with activity for health using sports as the vehicle.
I really believe that if we can get people back, even if it's once a week, we have a link to them with the sport. How do we use the lessons of last year? I've not got a definitive answer for you. As a summer campaign, we have to get as many back and participating in the sport into spring, into May, June, July and August and that kind of leads to one of the things that I believe in but I've never yet done:
If you're in the northern hemisphere, the best place for a junior championships will be October: you get everybody in and participating in summer, when there's the lowest incidence of illness and then you can build something into that early form.
CL: How difficult is that process because obviously you're high performance and you're not in touch with every Jim and Sarah in every tiny Club in every province and program – and that at a time when local clubs and feeder programs are feeling the pinch of a pandemic? Is it not the case that unless you keep a keen eye on stuff like that, the picture in a sport can change dramatically in ways that only get notice by the time it's too late?
John Atkinson: Yeah. We've not bottomed out exactly how that will work, for sure, but we've started the conversations. I think it's about starting with the space for everybody to swim, where we can get everybody back and it may not be as much as it was. But getting everybody into the water through the summer is part of the reboot of the sport.
Atkinson presses the message home constantly and consistently on social media:
CL: Which also picks up the eight year-olds intake a cycle ahead of someone noticing a Penny, the kind of talent you wouldn't want to lose?
John Atkinson: Yeah. Absolutely. I mean, I know when Penny was first spotted, she was a 12-year-old. You're right: the 8 to 12 year olds are in the bracket of young people that we need to get back active. We need the facilities open.
The Sporting Ecosystem
We did this thing called 'appropriate athlete development', not long-term development because development that's appropriate for each individual. if you look at the 12-year-olds of today, they're the ones that are going to be 19 by LA (Los Angeles 2028 Olympic Games]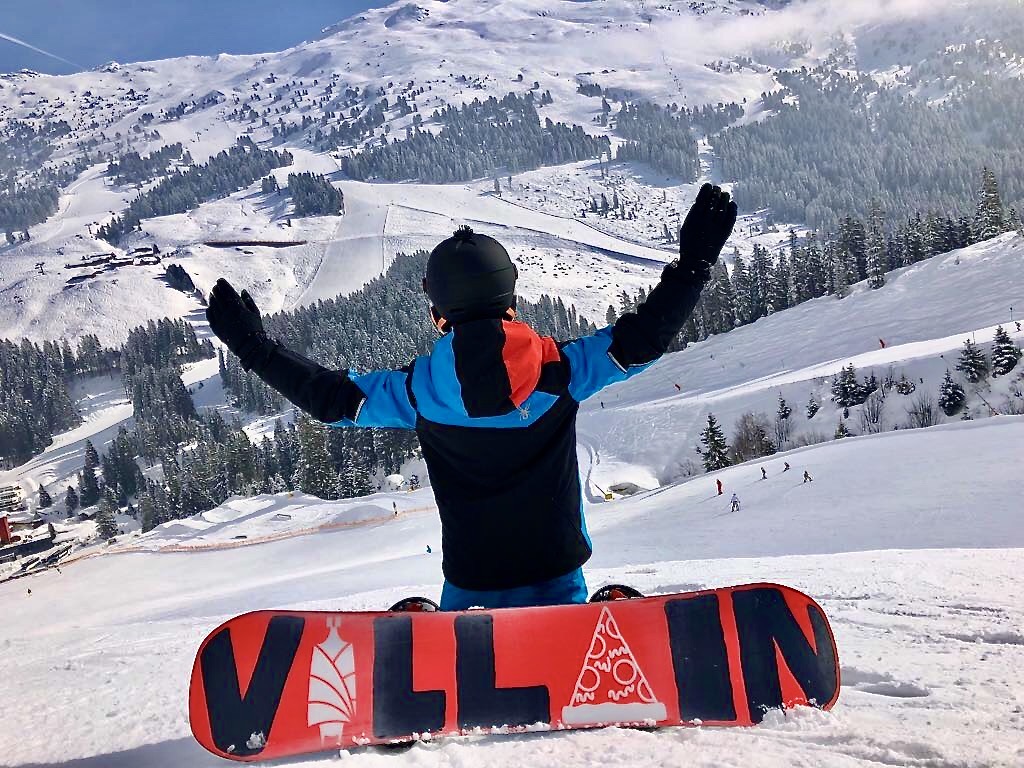 As a high performance director I have to focus on the here and now but we also have to look at what we call in Canada 'the pathway' and what I've termed the whole sporting ecosystem.
He uses the term often, in this context:
That pathway will get broken and there will be gaps in that pathway and they'll be athletes that are missed. The message to government is we have to have healthy young people who are active for all the reasons that we want our 8-12-year-olds to be active. If the facilities are not open, it makes it really difficult, particularly when I'm sitting in my apartment, as I am today, and it's nice nice and warm in here but outside it's -8C and tonight it'll be -20C. Not everybody can go and walk along the river in winter.
When we came out of the first lock down and it was going into summer, everybody could get active doing something, where lately its been a different scenario.
Atkinson says that part of the challenge is to convince decision-makers that provision must be made for sport to be a part of the solution and pathway out of the pandemic – and the case can be made on the basis of heartening statistics such as these he tweeted:

John Atkinson: With our return plans and the part of the survey that we did with our coaches and swimmers and swimming clubs back at the end of October, we got close to 300,000 swims, July to October, and no transmission. Okay.
I think that the the way we have to approach our trials … is to Implement risk mitigation plans that [rules out] transmission. That's what we're pushing. I keep saying it on LinkedIn and Twitter: all the key things that I'm saying, I really believe in them.
I think that sport can be a vehicle to help governments and nations recover from the pandemic. It's also about that social cohesion. That is really important for any nation.
I think that Sports have been very responsible around the world: you only have to look at the number of swimming federations – I know all sports have these plans – working on protocols and plans that have resulted in transmissions not happening on the whole. As nations come through it, we want healthy young people and through all ages. Facilities are key to that and why I take about the sporting ecosystem. The first thing to do is get facilities open by asking: how do you get any of that happening? How do you get more inclusion? How do you get underrepresented groups in society doing sport when you actually don't even have a facility open?
CL: We had a 2020 year in which swimming was largely frozen out. The ISL managed to be the only global competition to put on the swimming show and in many places only funded or selected athletes at the helm of national programs managed to get any decent and consistent time in pools. Now, to back up the message that swimming with controls and protocols in place is safe are statistics confirming the negligible rate of infections in the active swim community. Has it been frustrating that the message on the 'controlled environment' of pools and swim programs did not filter through to the benefit of many more?
John Atkinson: Yes, you're right. 'Controlled environment' comes into play and I think as a sport we have to show and continue to show beyond this pandemic that we're actually running a really controlled environment. It's not just what some people would think of as 'let's go to the pool and we all jump in and hang around together'; It's a controlled safe space that has shown it can actually prosper in difficult conditions and yet be something that's worthy for the whole of society. Coaches and swimmers, not just in Canada but around the world have done a remarkable job of ensuring safe environments and it's been challenging to get that message across.
It is one of the challenges that we have in Canada to this date. We've not had competitions for 12 months and we're still talking about getting people back, getting clubs operating trying to get competition going. We're not just planning for our trials and test events but seeking ways to get people back training.
It's been hard getting competition going. In September we had the SwimAgain Challenge – and we'll look at doing again this summer. It wasn't racing, it was right, we're going to do a 200 kick; we're going to do a 150m pull; gonna do a 400 kick. It was all about engaging with people. This summer, we'll do that again and engage en masse with people, with families, with children.
CL: Fun elements such as team activities, relays – in formats that mean they can be carried out with distance and safely – can be of enormous benefit to swimmers and programs, to the cohesion of communities, can't they?
John Atkinson: Absolutely. The SwimAgain Challenge had 18,000 swims. It was about engaging and showing this value proposition of the benefits of being involved in swimming.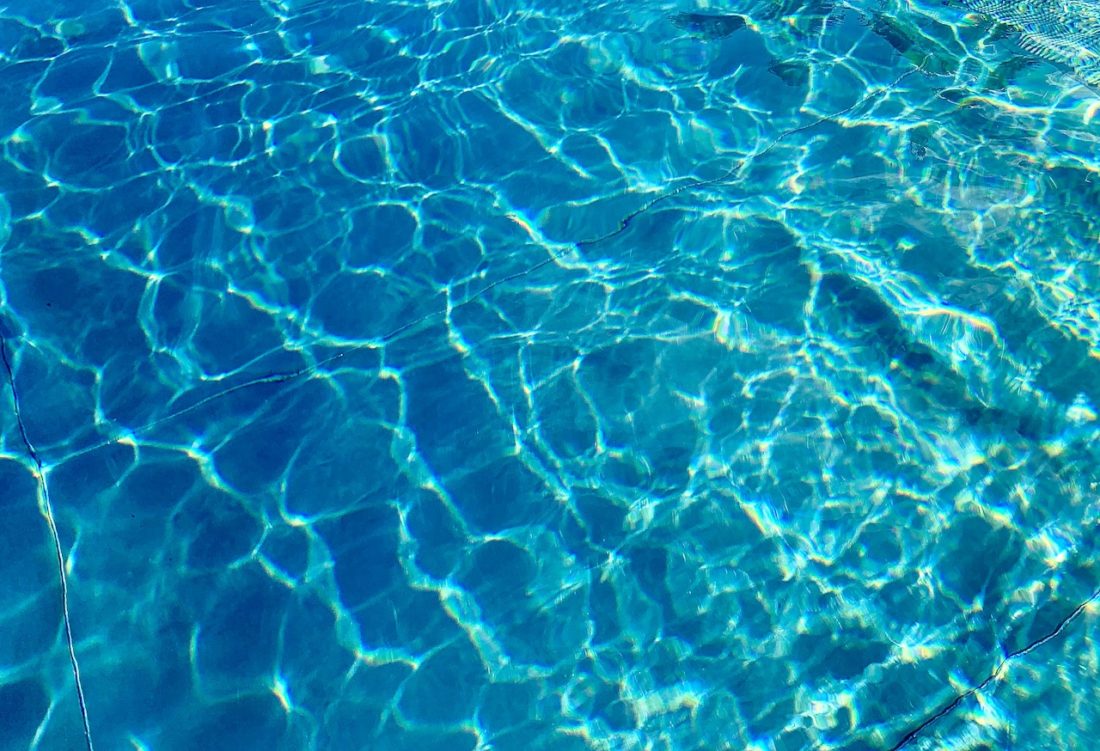 CL: There's pools and their safe environments but beyond that elite sport was already conscious of professional hygiene protocols, the need to wash hands, us disinfectant, avoid touching surfaces and banisters and all those basic things, for obvious reasons. In that sense, the elite swim community is fairly well versed, certainly at Olympic level, in the kind of behaviours helpful in prevailing conditions, isn't it?
John Atkinson: I think you're absolutely right, Craig, and I think one of the things that all coaches like to do is ask 'how can we train more'. Well, actually, if you're healthy, you're actually not missing as many workouts because you will healthy, right? I think that everybody, post-pandemic, will be far more conscious of how you look after yourself and stay healthy – and therefore miss fewer sessions/events in a year because of illness.
CL: Have you been engaging with 'rivals'? Have you been sharing experiences and become aware of specific ways in which your pandemic experiences have differed and how that might impact outcomes?
John Atkinson: There are a lot of difference between countries. Nonetheless, it's just as mentally challenging for their athletes and coaches. We're all in contact with a lot of different groups [joining Zoom exchanges and talks]. In Canada, as I said, we've had no competition for 12 months. They do timed swims in training and get suited up and they've been doing a phenomenal job in making the situation work as best they ca.
CL: Predictions are either for fun or fools, as they say, but the form guide this time round tells us less than ever beyond the obvious, doesn't it?
John Atkinson: Yeah. The last competition I remember that our athletes did, Brent Hayden on his comeback did an Olympic 'A' time at some meet in the U.S. in February 2020. Since then, we've not had any of our athletes report long-course times. Some have been able to swim short-course and some based at U.S. college short-course yards. We're trying to get going in March, April, May and June and then be in a position to springboard from that to Tokyo. Anything is possible for the athletes working through this In Ontario, they're very fortunate as a province: they have a high-performance exemption that the ministry put in place, for athletes that are training towards Team Canada and our trials. It might only be 1 per cent of all the swimmers in Ontario that have had that exemption but it has meant the right athletes have been able to keep moving towards [their goals].
Of Privilege & Modified Games Planning
CL: Do you think those swimmers who have been able to train in controlled centres and those set to race at the Olympics have a sense of being lucky, privileged in the context of the lot of a lot of people because of the pandemic? Do they have a keener sense of wanting to make it count?
John Atkinson: I know from the calls that we've had there is a sense from our athletes that they feel very privileged and fortunate that they can keep training now. We've had a lot of thoughts on that from athletes whose friends have not been so fortunate because they've been under different lockdown conditions in a different province.
CL: There's been discussion about whether athletes should be in the vaccination queue in the wave after frontline workers. Cate Campbell made the point that she can't do her job from home: she's a professional swimmer. Is that something you've spoken to the athletes about against a backdrop of some being pretty negative about it and others supportive of athletes being prioritised ahead of the Olympics?
John Atkinson: It's something that we've had in some individual conversations and we have a team call (schedule at the tike we spoke). We've had lots of big (100 people) calls involving all the funded athletes, all targeted athlete. We've had different virtual camps where we've tried to keep them working towards what they normally do and we're having talks on modified Games planning.
What will it really look like? What are some of the things that you can expect? We're talking to them a little bit about the vaccination issue … It's an emotive subject. The feeling in Canada is that athletes are not in the queue, that it is frontline workers first, that it will be the most vulnerable of society that are vaccinated first. Then we'll wait to see where things go. I think the IOC says that vaccine is not a necessity to go to the Games but obviously I think it's something that we should have a discussion on.
CL: What is your take and policy on vaccination in general? Team have to have vaccines to mitigate several risks when travelling to events in various places in the world, the 2010 Commonwealths in deli one among many examples. Would you recommend that kids don't have vaccines on the eve of traveling, for example?
John Atkinson: It's quite interesting because I know philosophically we recommend the 'flu vaccine to all our athletes going into winter, right? Covid-19 vaccination would be no different to the protective measures that you want all athletes who you're trying to keep healthy to have. Delhi 2010, yes and I guess you can look back at Olympics or the Commonwealth Games, the different vaccines required, before Beijing, before Rio, and even the Dukoral (anti-cholera oral vaccine). The Covid-19 vaccine is there, available and we're part of the national rollout with everyone else. It would be something that you would look at the timing of. I'd have to defer to our medical experts. You probably wouldn't want to have something on the eve of going to the Games.
Making The Most Of An Alternative Games
CL: There is talk of swimmers having to fly out with a few days of their last race and if your last race is day four, you won't see day 6-9 action and you won't be there to support your open water teammates. Is that correct?
John Atkinson: Yes. We're heard it suggested that once you finish competing, you have to depart within 24- 36 hours. We're taking to the team about it. It's a very different scenario than usual. Olympic committee's are all being advised about it in the playbooks and pandemic countermeasures. We hear that it will be 30 minutes only in the dining hall. You'll be in there to eat as a function. This is what we're being told to expect. And no friends and family, no spectators – and even if they were to travel, we're in a bubble so there would be no contact. It's just a very different environment of what to expect and to prepare for.
CAL: Are you having to 'sell' an alternative Games, one with serious restrictions that mean the Olympic experience will be quite different this time round? If so, how do you sell it?
John Atkinson:
They are a really responsible group of young people and I actually think the impact of the last 12 months has been really profound on how they view life and how they view opportunities here. And right now, let's let's describe it like this: for the past 12 months they're been a big proportion of the time on their own, so, actually, the amount of excitement that came with going back into a very controlled training session with your friends and other athletes and coaches was significant.

I don't think people kind of anticipated the excitement that would come from going back to swimming one per lane and working socially distanced but it was really good. I actually think they're looking forward to the prospect of going to a trials, even though it's going to be a very controlled environment, then spend perhaps two weeks together before we leave Canada, then flying in and going to camp, then under strict conditions into the Village. While it's not like other teams have experienced before it certainly Is something that will be really exciting because of the 12 months that we've all had.
CL: Earning selection and then racing at at Olympics for your country, regardless of the prevailing conditions dictated by a virus, is still something to celebrate and be proud of, something to buy into, isn't it? It's not the 'bad' experienced by those denied their chance by boycott; better have a Games experience, honour the work put in than have nothing at all, right?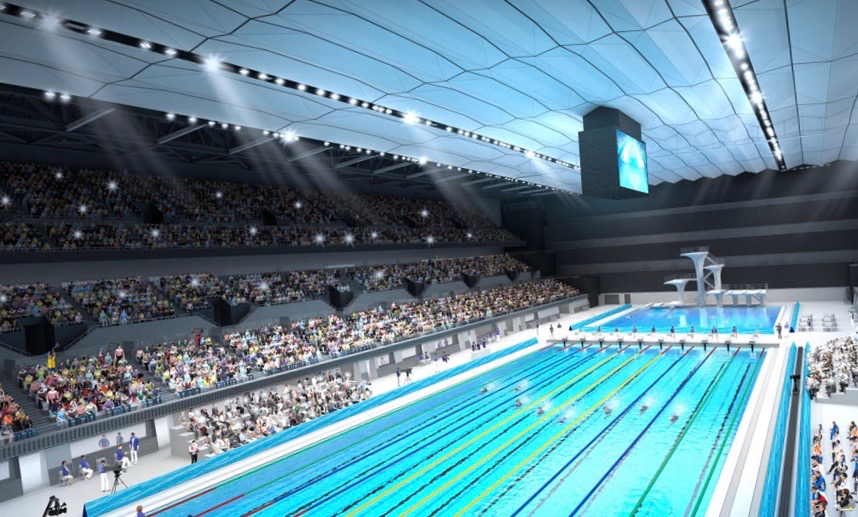 John Atkinson: You have to work within that [prevailing conditions]. There are strategies to use within the team to create a "Team" that can't be that in the way they may have known it: you can't get everybody together but some of the athletes who went to the ISL experience came back with a real feeling of being part of something. As human beings, we all strive to be part of something and get immense satisfaction from that. belonging, being part of something good.
Even in our mass calls, there's been a feeling of people coming together, but virtually with a hundred people on your screen from, you know, four or five time zones. It was quite amazing the sense of belonging you could get from that, initially. I'm sure it would wear off if you did it every week. You have to try and find different ways to do the same thing, which is it all about interacting with people.
CL: Has the swimming voice got work to do? We all know within the sport that hygiene and safety protocols in pools have been honed through science, good practice and lived experience for more than a century and yet that appeared to count for very little in many places far and wide when it came to the lobby the swimming voice struggled to get over the threshold of during a pandemic, to the detriment of the bulk of its community?
John Atkinson: I think you're exactly right. There was that persuasion in some of the questions, where it was like 'is there anything scientifically that you can show me that this is safe'. It took a little bit of time to get that message across and I think we got there and that enabled, particularly in Canada, that first opening or reopening of sport returning after the first lockdown.
Professional sports have a big lobby by themselves. I think that shows that the lobby has got to be for high-performance, elite Olympic and Paralympic sport and we have to learn how. I think one of the things Sport England did was a paper on the economic value of Grassroots sports … showing how massive if is for the economy, but also how it benefits the health of the nation and contributes to societal values.
Swimming – Can It Be Leaner, Meaner, More Attractive?
CL: There may be kids and families and others out there on the brink of saying 'we've come through so much, we just can't face getting back into a sport that demands so much of us at the best of times'. Has the pandemic taught swimming some lessons on that side of things, on the theme of how it makes itself attractive beyond those prepared to put up with formats and drains on time that the parents of the 1970s would recognise?
John Atkinson: Yeah, that's the thing. All of this is about how we package the sport to young people.
One of the advantages of not having as many people at a swim meet is you could have a more succinct, sharp, snappy, fun event that swimming parents can go to and leave within two and a half hours, rather than all weekend. There needs to be some look at how we do swim meets. Perhaps it need to be more as I just described rather than the old traditional model of big long swim meets over four days.