How Swim Ireland Is Navigating COVID-19 With A Chart Designed To Keep Swimming Afloat
As the Swim Ireland and its community make a steady and safe return to the water, SOS talks to the national head of performance Jon Rudd – who celebrates a first-class honours in Governance today – about the universal impact of the COVID-19 pandemic on aquatics 
The Irish Government's slogan for the COVID-19 challenge "In This Together" was the perfect pitch for Swim Ireland as it surveyed the seascape of its sport and set about trying, as Head of Performance Jon Rudd put it, to hold hands … and put an arm around the shoulders" of an aquatics sports family that forms the lifeblood of the sport but found itself confined to dry land and locked out of its element.
It was March 15 when "In This Together" set the tone for a country, like many others, heading into lockdown at the end of a winter season of great progress for Irish swimming. Late June, 2020, finds Ireland making a steady and safe return to life more akin to how we knew it.
Swimming and the wider aquatics family are keen to catch that wave too. It's now the end of the third week of return to the water for a few elite swimmers at the pinnacle of the performance pyramid, the Sport Ireland National Aquatic Centre in Dublin the first, and for a while only, swimming venue available for aspiring Olympic teamsters.
Next Monday, the University of Limerick's 50m pool will open its doors, too, for national team athletes, while a quirk of the north-south political divide that is absent when Ireland selects it Olympic, World and European Championships swimming teams, was on the way to being resolved yesterday as Northern Ireland gave the green light for a return to elite sports training from Monday, with limited numbers of outdoor spectators allowed to attend certain events from July 17.
A more comprehensive plan for Northern Ireland will be published for the North on Monday, while Ireland has had its plans in place for several weeks, allowing Swim Ireland to prepare its own Roadmap, a document that requires constant updates in response to changes in the COVID-19 pandemic.
On June 19, the Irish Government announced a funding package of up €70 million to support the sport sector. The package is aimed at:
Funding of up to €40m for the three main field sports organisations – the FAI, the GAA and the IRFU (respectively the big three of The Irish Football Association; the Gaelic Athletic Association, which governs and promotes indigenous Gaelic games and pastimes, including the traditional Irish sports of hurling, camogie, Gaelic football, Gaelic handball and rounders; and Irish Rugby)
a Resilience Fund of up to €10m to support the National Governing Bodies of Sport
a Sports Club Resilience Fund of up to €15m to support clubs
a Sports Restart and Renewal Fund of up to €5m.
All of that is "massively appreciated", says Rudd. As far as how it might all pan out from swimming, the devil is in the detail, he notes.
Swim Ireland – Keeping The Family Together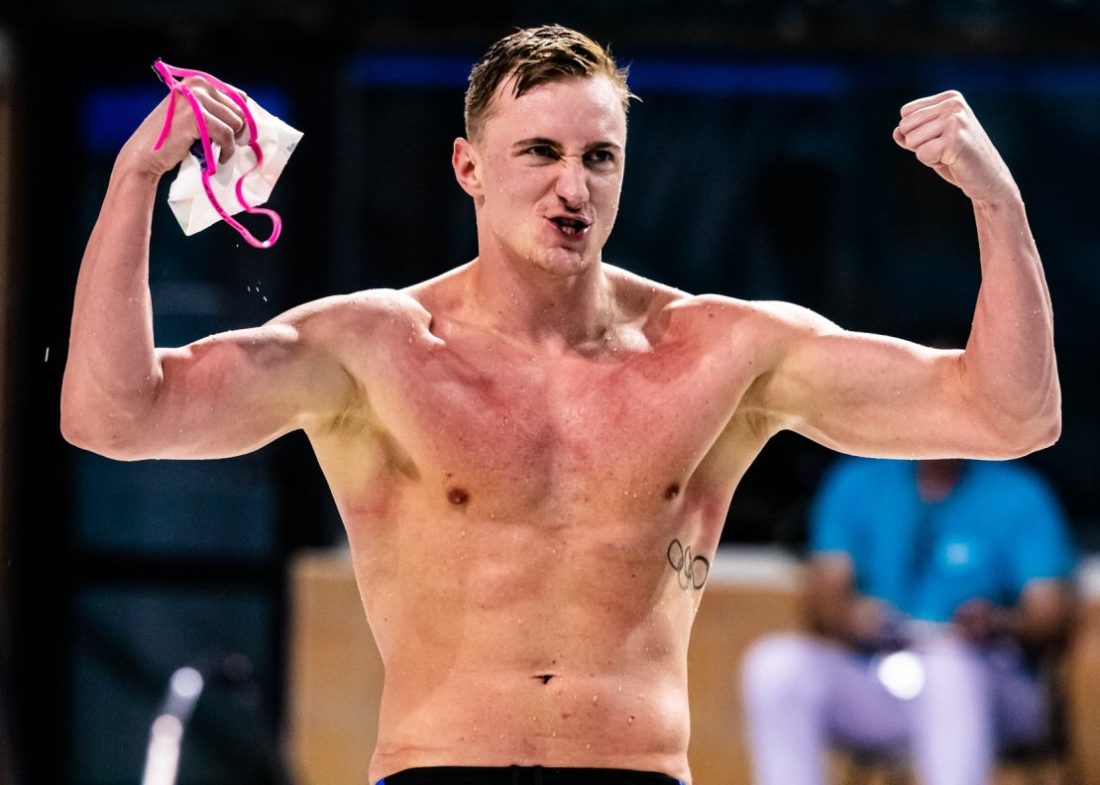 'Charity', as they say begins at home – and from the start of lockdown, Swim Ireland did not let COVID-19 lockdown turn to hibernation even as pools closed their doors. The leadership team understood what a long lay-off might mean: a community of disenfranchised people losing touch with sports that rely heavily on numbers to make their economies work.
There was no telling how long lockdown would last but, says Rudd, the need to keep "every member of the community engaged was a priority from the start". He explains:
"Intrinsically we decided that every swimmer who swims in one of our clubs, every teacher or coach who teaches and coaches on a pool deck, every volunteer who works on a committee, every official who puts on their wights and helps out at a competition, whoever they are, were a part of us."
Webinars and courses on a steep learning curve of everything from App to Zoom extended well beyond a dialogue of coach and swimmer in an attempt to use time on dry land to up-skill all branches of the family. Online courses for officials, sessions that bring elite coaches together with local club coaches and swimmers to share knowledge and provide guidance and inspiration, and scores of talks with a Who's Who of international coaches have all been part of the offer Swim Ireland made available free of charge to its membership.
Rudd believes that, as lockdown measures ease and aquatic sports make a steady return, Swim Ireland is in "a fit-for-purpose" place and ready to tackle the challenges that remain. He noted:
"We've offered all of these things for free for the vast majority of members to ensure that swimming people are still swimming people when this [pandemic] is over. That way, there's a natural transition back to the pool.
"Swim Ireland made a decision to hold hands with them and put an arm around their shoulders. The slogan was 'In This Together' and while we didn't take that as our official mantra we took that message on board, embraced it, because they [members] are us; they are the lifeblood of our sport. The fabric of the buildings could look after themselves; we can look after our people. We wanted them to feel as supported as possible, with no doubt in their mind that the national governing body cares about them and knows you are part of them."
Swim Ireland, says Rudd, found strength in being proactive. We looked down the line and whether it was a case of being closed for two, three or more months, we knew we had to keep the community together. The longer the period of lockdown, the greater the risk that there will be more people who do not return. As far as we were concerned, a period of a week or two out represented the start of risk."
"We did everything that we possibly could to actively engage with our membership, whether that was through coach education, teacher education, courses for officials and team managers, whether by up-skilling people and getting them higher grade qualifications.

"We produced an athlete online program, which I'm ever so proud of. I don't think I've seen anybody else do this. We brought club kids together online with elite coaches in webinars so they gotta hear a different voice to that of their regular coach, some different information. They were given things to think about, to ask questions about, to work on.

"The coaches talked to them as though they were in the pool and in that way they were being encouraged to visualise some of the aspects of their training, visualise their skills, racing strategy or preparation for competition so that when they do get back in the water, they're in a more fit-for-purpose place."
Swim Ireland: A Post-Virus Revival Model For Peers …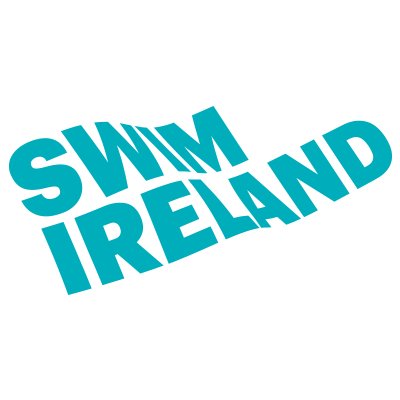 While there is significant wealth in certain places in swimming, the sport is not rich. It – and organisations such as Swim Ireland – relies heavily on membership fees and various forms of subsidisation and external support (snap that thought many times over for other aquatic disciplines).
Swimming's foundations rest in the birthing pools, the clubs, from learn-to-swim upwards. Budgets often rely on the numbers who come through the door and join the membership that pays the fees that feed the federations that keep the boat afloat with the help of grants, subsidies and sponsorships for sails, sometimes at full mast, often far from it.
Government subsidies, grants from FINA and related bodies and sponsorships are among the things that ensure buoyancy at federations such as Swim Ireland. And then there's this aspect, highlighted by Rudd: "It relies on an awful lot on volunteers and goodwill." He adds:
"The situation in Ireland will be extremely similar to the vast majority of nations out there. And it's very simple. Swim Ireland operates through swimming clubs that in the vast majority of situations are amateur, small 'a'. There's the occasional professional swimming program supported by a council [local authority] or supported by a University but the bulk of activity and people are concentrated in clubs."
There are something like 160 in the Swim Ireland stream, he notes, most of those concentrating heavily on swimming, with fewer offers for those engaged in other aquatic disciplines. The clubs rely heavily on volunteers, including volunteer coaches because most clubs cannot afford professional coaches. As long as the tap keeps running, the stream keeps flowing. COVID-19 turned the tap off. Says Rudd, head of the European division of the World Swimming Coaches Association (WSCA):
"The fear was that a number of those people making up clubs and our community would simply won't return when the sport gets back up and running. They will be people who just 'lost touch', people who didn't get in the water, coaches and others who had to move on to make ends meet. Every nation, to one extent or another, has the same problem, including a mixed picture of whether pools can open, when they can open, in what circumstances they can open.

"If 10 per cent of a membership does not come back, that's a lot of people, a lot of registration fees for clubs and federation. There's funding from the likes of Sport Ireland and Sport North Ireland, of course, and some external sponsors, all off which is much appreciated and needed. But the bread and butter for the federations is its clubs and their membership."
Rudd looks at "staggered openings and people returning to the sport in dribs and drabs, you know" and confirms that, while Swim Ireland has done a fine job of keeping in touch with its members, the job is far from over. In "some cases the pools may not open at all", he notes, while acknowledging that some households have taken a big financial hit over COVID and may not be in a position, given loss of livelihood, to simply take off where life left off, complete with membership money and time for swimming.
"There are many worrying aspects to all of this and some of those will have a direct impact on swimming," says Rudd, who through his many years at the helm of the Plymouth Leander program in England, mentoring the likes of Olympic champion Ruta Meilutyte and World champion Ben Proud, is very familiar with club life, parents, schooling, higher education and the complexities of all of those things and more when dove-tailed with the demands of performance sport.
Rudd also appreciates the importance of things that in 'normal' times are taken for granted, such as the costs of lane hire. While many clubs will emerge from lockdown knowing they may have a few seasons of financial recovery ahead of them, the pool operator also seeking to recover lost revenues, will not be in a mood nor position to reduce the euros-20-a-lane price. Says Rudd:
"It's still going to be 20 euros a line – and 'we know you haven't got money, but that's what the price is'."
So, for Swim Ireland as much as the clubs and the sport as a whole the question is 'is there any help at all for the little Club?'
That's where the euros 70 million package may kick in, though the details of how it will be allocated and for what purpose are yet to be made clear. More obvious is the ability of Swim Ireland and its leadership and membership to adapt and embrace what comes. As Rudd put it:
"The guidance to sports, to the clubs, the webinars and embracing of digital technology has all been a huge piece of work outside our comfort zone and expertise. But we learned."
What The Future Holds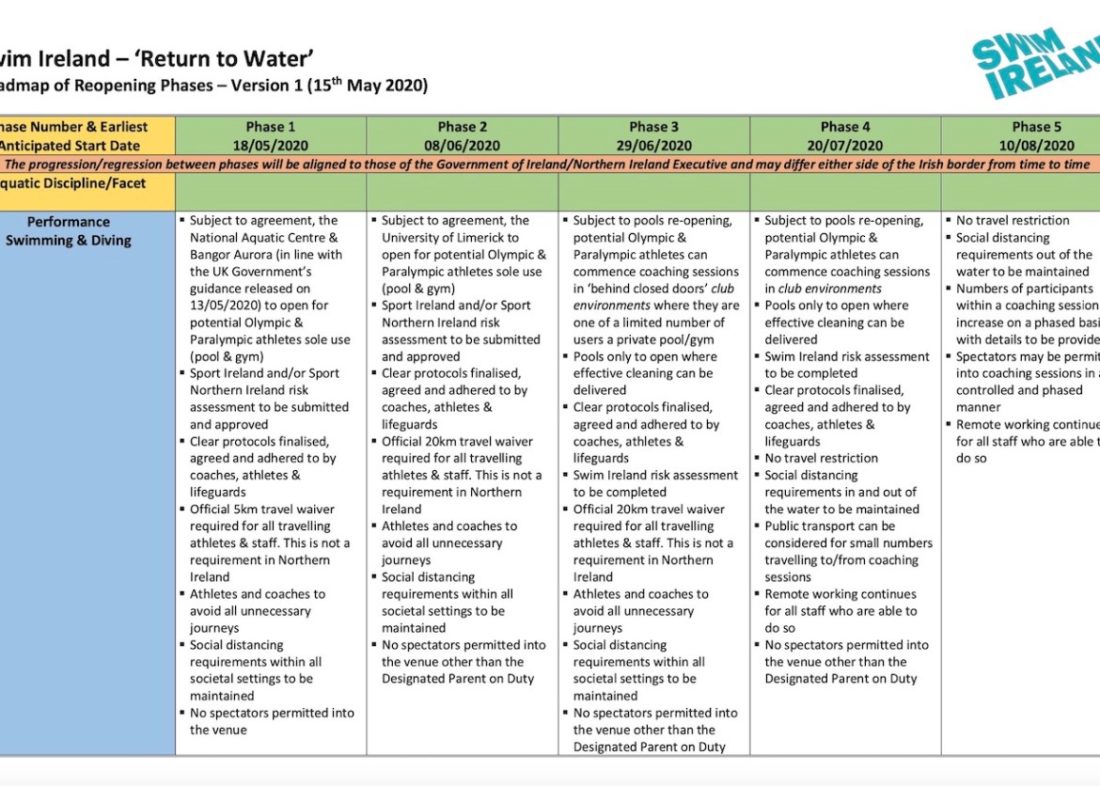 Swim Ireland has a Roadmap (updated June 25), which helps as a general framework for swimming's return, though the road and the map are more suited to a scene of moving and moveable parts on the set of Harry Potter at Hogwarts than the static navigation route that shows you a simple route from A to B.
Rudd believes that there will be a purple patch or honeymoon period for swimming in which all those who did make it through are riding a high wave back to the water:
"Right now, we're seeking to cement and secure the people and commitment we have. We're working on a retention basis. Given that some may not make it back to the sport, we have to start thinking about recruitment and selling our sports. We also know that returning to indoor sport and the close environment will not look the same as it did before the pandemic.

"There will be controls on numbers and social-distancing rules will apply. In that sense, swimming faces some of the same kinds of challenges that restaurants, pubs and many others in the hospitality and retail sectors face: they are businesses that rely on numbers for a healthy economic outlook. And – you can't sell swimming online. You have to do it, in water. So, we're between the devil and the deep blue sea in that regard."

"As you know, there's a lot of pressure out there for a reduction in the 2-metre social-distancing rules to 1-metre. That would help dramatically but this is a rapidly changing landscape and it can only be done when the science tells you that it can."
On the Roadmap, Rudd notes that it had only yet been possible to get the very elite – and then not all of them – back in the water but the good news was that constant reassessment of the plan had fed a hopeful spirit:
"We've found throughout the moving story that we've been able to move through the stages more swiftly than we thought."
Swim Ireland's plan recognises that while the risk of COVID-19 infection is low among the very young, the protocols demanded in the safe return of pools and swimming places demands on the swimmer that are more readily complied with among the mature. Rudd notes that swimmers with experience, including Masters, are more able to control pace and understand that catching the swimmer in front is not allowed for a while in a lane with a few swimmers; that there will be no gathering at the edge of the pool, that swimming outside your line and bumping into other swimmers is to be completely avoided. He says:
"We will evolve swiftly if the guidance is observed and they can see that we are agile, safe. We believe it was best to start conservatively and build steadily rather than over-egging the omelette and having to retract. We have to focus on particular sets for a while that lend themselves to the new situation. We just have to evolve and keep our wits about us."
Positivity – In the Context Of A Killer Virus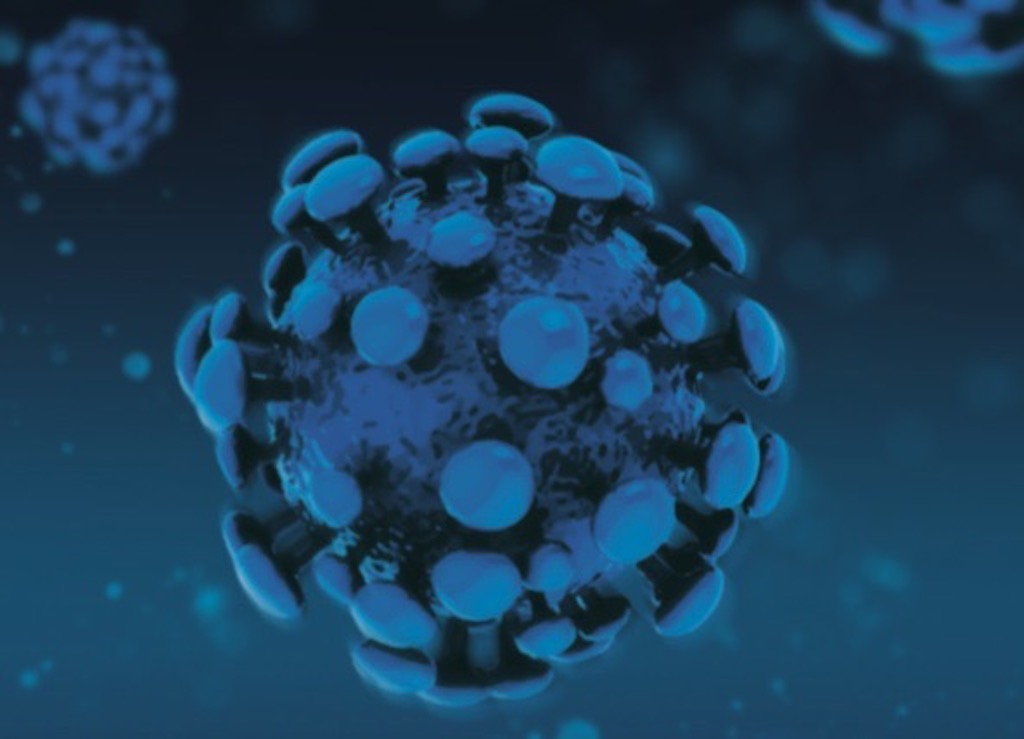 Asked about the positives to come out of lockdown, he said: "I don't want a situation that's killed hundreds of thousands of people to be reduced to what a sport or a sector gets out of it and all of the challenges and solutions we come up with have to be taken in that context."
Among lessons learned in the past few months were that "we haven't been using technology as effectively as we could have been doing when we communicate with the membership and custodians of the sport".
He notes the speed at which the Swim Ireland Zoom curve was travelled and adds: "We've been meeting on laptop screens, including some swimmers who spent lockdown in the UK and were scattered in all the four provinces of Ireland. We learned that we don't have to keep getting in cars when we have this technology available to us. We can be far more efficient.
"We also learned online etiquette. In our early meetings everyone was talking over the top of each other but we learned not to do that."
Rudd was keen to emphasise that while there is much business that can be and will now be conducted online where previously car journeys and face-to-face meetings would have been the order of the day, direct contact between people "has to be maintained".
Last week, when the swimmers, coaches and others based at Limerick had to talk through protocols ahead of a return to the water next Monday, "all were there but no-one left their living rooms".
The Future Of The 'Sports Conference'
During lockdown, Swim Ireland, Rudd and the team of coaches, including Ben Higson and John Szaranek, have hosted 16 education sessions with world-class coaches such as Bob Bowman, Stephan Widmer, Shannon Rollason, Graham Hill and Ian Turner. In an average year, a federation would be lucky to get one of those people to find the time of days to fly in, at some cost, for a conference. Says Rudd:
"The sharing of education and knowledge has gone through the roof. Budgets wouldn't have been available to achieve so much in a much longer period of time but where before it might have taken a conference, flights, a few days and a big budget, now the guest can be there for a 60-minute presentation by taking 62 minutes of his or her time. Collaboration is just much simpler. Just last week, Graham Hill spoke to Irish coaches on Tuesday and I spoke to South African coaches on Thursday. We've done similar things for team managers and others, too."
I suggest that the Swim Clinic or Conference of the future could also look different as a result. The days out required for a big-name guest to be present need no longer be an impediment to them addressing a conference room of 500 coaches, now possible without leaving their office, without a big carbon footprint, without big travel budgets. Says Rudd:
"That's an embellishment I hadn't thought of until now but I think it's an excellent idea."
Rudd reads well the see-saw of progress, at once seeing and being ready to embrace positive change while making sure the future does not leave behind the good and related lessons already learned. He notes the social-animal nature in the human and says:
"There are some things that cannot replace social interaction between colleagues, athletes and others. There are mental health situations be considered around waking up, working, relaxing and sleeping. There are people out there now who are suffering from two-room syndrome and we have to be conscious of that, too."