How Covid's Big Chill Amplified The Tremor In A Swimming Voice Struggling To Rock The Boat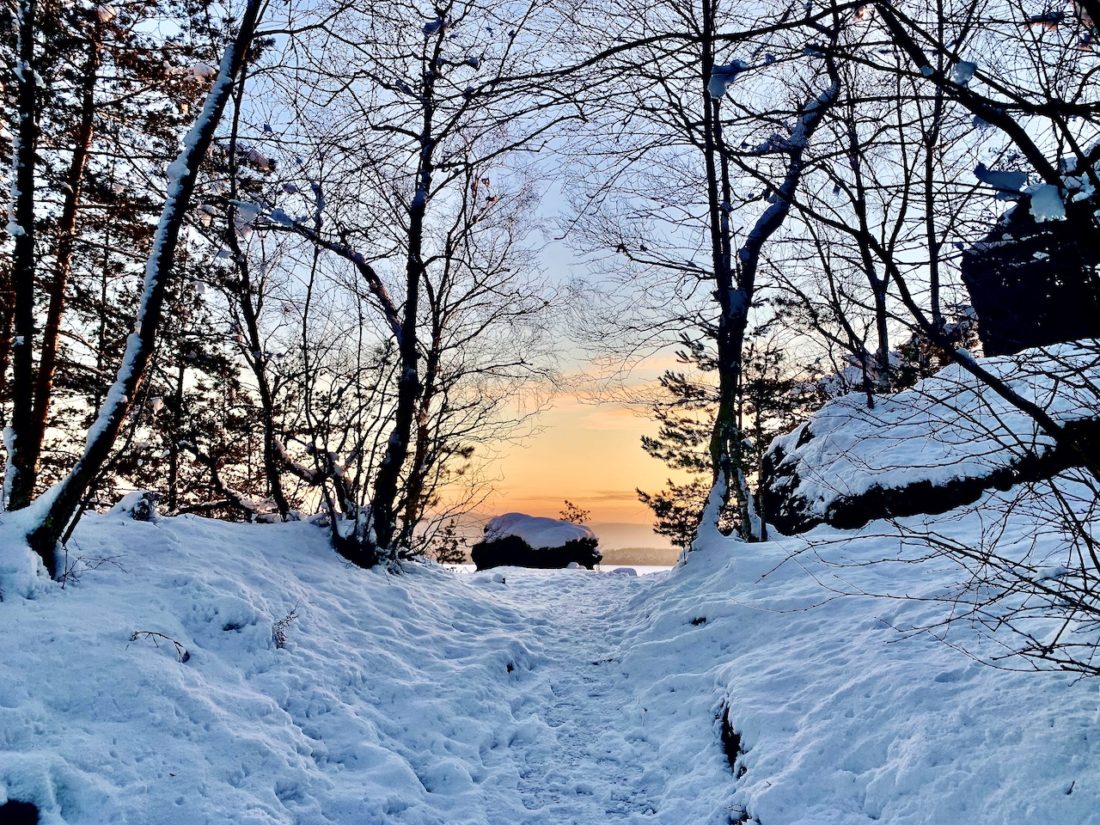 Editorial – The Swimming Voice: what is it, who speaks it, what is spoken, in what context, why does it matter, who is silent and what subjects are they silent on – and how has all of that played out in governance and how did all of that play out it in the coronavirus pandemic that froze most swimmers out of their element for much of 2020 and now in 2021, too?
The second of five parts focussing on 'Swimming In A Pandemic', considers the state of the swimming voice before the coronavirus halted the world as we knew it and how that may have had an impact on swimming, swimmers, coaches and a wider community that largely understands what it feels like to stand well back in the queue at a time of crisis when the lobby and status of sports weigh heavily on outcomes, immediate and long-term. After a talk with Swimming Canada's performance head John Atkinson in part three, the SOS Spillover Stories will conclude with thoughts on how swimming perceives itself and how others perceive swimming.
SOS Spillover Stories:
In some regards, the Swimming Voice is the sport's very own climate-change crisis, the conversion from paying it lip service to treating it seriously and having it spoken by professional representation that gets heard by decision makers a work in progress, particularly among current athletes even when the lesson has been learned and celebrated with the birth of the International Swimming League (ISL). It matters at various levels, including global governance that grants not a single vote to athletes or their independent representatives at the top table of the sport and at the level of national and local governments making decisions in a pandemic, for example.
The tipping point from infancy to maturity of the Swimming Voice remains a goal not an achievement for athletes and others on the list of groups I will focus on for the purpose of this exercise (which is an imperfect attempt at tackling in a 15-20-minute read a subject that merits a thesis of broader horizons).
Who Speaks the Swimming Voice?
The swimming voice is spoken by a variety of folk, including athletes (past and current), coaches, governance leaders (professional and voluntary at several levels, from domestic associations and federations through the ranks to National Olympic Committees and the top table of the International Olympic Committee), parents, fans, volunteers, teachers, health practitioners, advocates, media and authors. And then, all the way along the spectrum to the beginning of a relationship with an element that hosts the essential, life-saving and enhancing service of swimming: children who plead for a day out at the pool, lake, beach and ocean for the pure thrill of being in water as they take their first unsuspecting steps and strokes to long-term physical and mental-health benefits.
Each voice has something different to say, each has its own angle and interest. Each has its role to play, including, when it comes to elite sport, healthy debate that flows from different opinions on and ways of approaching substantive issues.
The two key groups for our exercise are:
Athletes

(including a nod to where they all come from: the fun, the inspiration, the direction, the pathways in the places where children have their early experiences with sport)

Advocates

in a broad sense of the word, our focus on

advocates for athlete safety, welfare and rights

(which may or may not include the other sub-groups here);

coaches

;

governors

;

event organisers

;

community – leaders, parents, family and fans

; and

media

.
This article focusses on athletes ahead of discussing the other groups as part of our concluding two articles looking at how swimming perceives itself and how others perceive swimming.
There are many reasons why a strong swimming voice is needed. Here is a prime example of where it is needed, where swimming could do so much to make a difference (and does, for many) but is, without intending to be critical of the makers of this beautiful 2-minute film at Sport Inspired, absent from the images associated with the great message, the fun and development essential to the best of child development and welfare, health both physical and mental. How children express themselves through sport and movement – in their own own moving words:
The many positives that flow at the SportsInspired website include just four places that refer to swimming. One of them reads: "Swimming: It's summertime so beaches and swimming should already be on your mind! All you need is some swim wear and you're good to go."
That's assuming you can swim, of course, otherwise, that day at the beach may turn into a very different kind of experience. Learn-to-swim and development swimming, along with rehabilitation, masters, fitness and various other streams of the sport that promote physical and mental health and wellbeing at the heart of communities have been drained of their element, access and hope during lockdowns and the impact may be felt for many years to come in the birthing pool of talent and safety and health, in coaching and programs far and wide.
The messages were there before the pandemic and spoken during it to alert decision-makers to the size of the crater, here examples of that from England alone:
Before the bug:
Swimming is helping to save the health and social care system more than £357 million a year, according to new research. None of which shifted swimming up the lobby queue when Covid struck and the sport was shutdown in a partial lockdown that did not affect the pointy end of the big business of sport, football and its leagues adjusted but able to carry on with training and competition far and wide across the world, Britain included, at a time when the very best of swimmers, let alone others, were confined to dry land unless they had a paddling pool and a rope or were privileged enough to be able to make other provisions, such as the flume dropped into Adam Peaty's back yard (good for him and those who helped – it's his job, the sad part of it that, as we knew then and we know now from solid statistical evidence, it was possible to have his team and many others working on in pools with safety protocols in place).
National curriculum guidelines indicate that children should be able to swim 25 metres unaided by the time they leave primary school, Swim England's research and insight hub states – yet "138,000 children (almost one in four) cannot swim the statutory 25 metres when they leave primary school".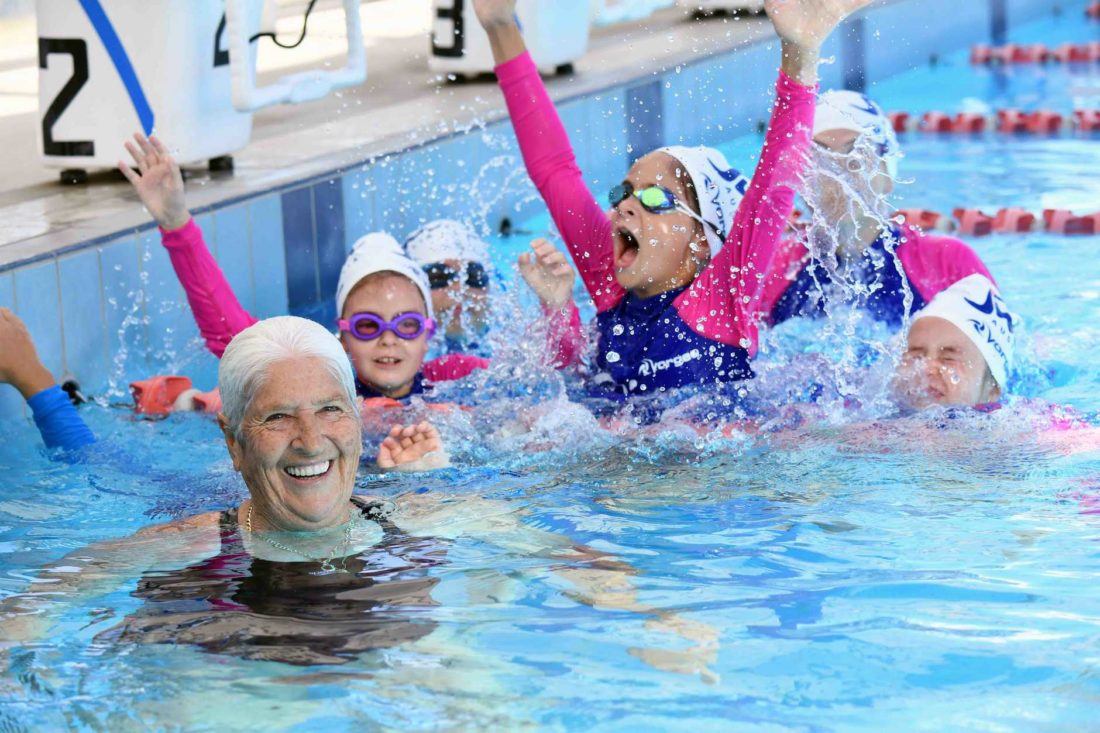 A similar canvas can be found far and wide around the world, as the best to better picture of what's out there. In the majority of nations, the issues countries such as the United States, Britain, Germany, France, Canada and others are grappling with are "First-World problems", swimming teaching, the pathways to performance, much less actual world-class sport, a pipe dream on a list of potential development.
Stretch that thought to nations that make up almost half of the top table of FINA, for example. In Uruguay, whose Julio Maglione has been president of FINA for the past 12 years during 37 years at the top table of the international federation is a country of which research states: " … more than half of Uruguayan adolescents do not meet recommendations for daily physical activity" – and only a tiny proportion of them have been taught to swim and swimming is not an obligatory part of the national curriculum. That is the case in well over half of all FINA-member nations.
There's intention, the knowledge of the experts behind the blazers and glossy words this kind, none of it new to this world for many decades – and then there's follow-through and action, including, in my opinion, granting the FINA Order to the folk who do teach, promote and spread the swimming word day in and day out, life long (some of them after having achieved legendary status in the Olympic pool), instead of the Putins and Qatari regimes of the world simply because they're among the few in the world that host FINA events that cost the best part of $100 million to stage because of the circus, lifestyle and limos of the men who built an empire for themselves.
With the bug on the wing:
Last month, swim clubs in Britain were encouraged to share how the coronavirus pandemic has impacted them and what support they need in the future as part of a nationwide survey being conducted by the Sport and Recreation Alliance and Sheffield Hallam University. An Impact of Covid-19 on Grassroots Activity research project is underway using the data collected and other data. No research can account, of course, for the sheer stupidity highlighted by the British Swimming Coaches Association in a tweet responding to part 1 of this look at swimming in a pandemic: 18 or 19 or over coach; tick; if that same young assistant is a swimmer, he/she can be on deck but can't get in the pool to train.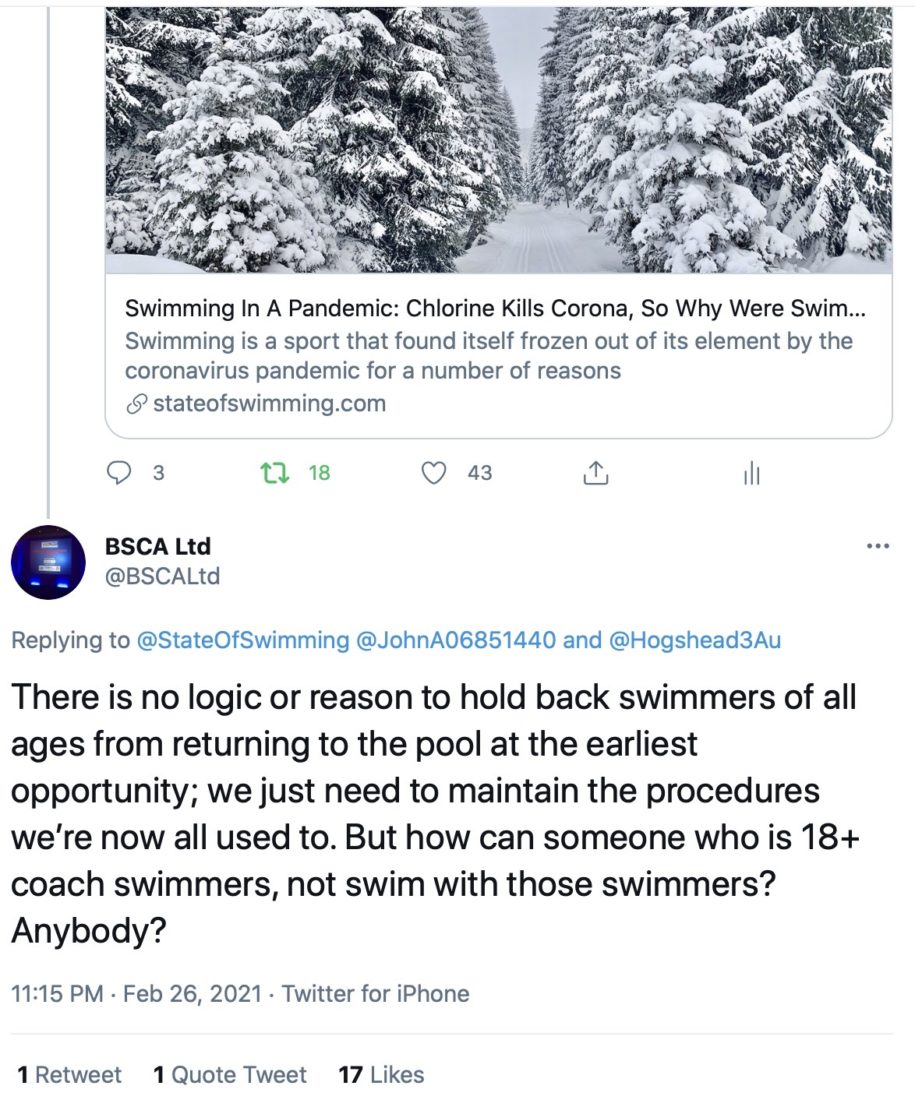 Lockdowns, partial and frustrating, are a part of life at a time when research published last September by ukactive showed there had been only 78 confirmed Covid-19 cases among more than 22 million visits at such facilities between 25 July and 13 September, 2020.
Around the same time, experts at Sheffield Hallam University analysed 62 million trips to gyms and leisure centres in 14 European countries since September. Guess what: there had been only 487 infections reported by operators in Germany, France, Sweden, Belgium, Netherlands, Spain, Portugal, Norway, Switzerland, Czech Republic, Poland, Denmark, Luxembourg and the UK. That's 0.78 cases per 100,000.
The level at which an area must stay in partial lockdown in many places in Europe even at this stage of the pandemic is 100 per 100,000. So:
level set for keeping partial lockdown, including sports facilities/pools, in place = 100
actual level of infection from 62 million visits to sports facilities in 14 countries = 0.78, or less than 1%
in Canada, as John Atkinson points out in the tweet below, July to October 2020: 23,000 swimmers; 282,000 swims – Zero transmissions.

The message is filtering through from experts and researchers armed with the sums of experience, as exemplified by this in the Toronto Sun:
"In terms of truly documented transmission between athletes during participation, I'm not aware of anything. I know researchers who are struggling to find even a single case among outdoor-sports participants, in particular."

Dr. Drew Watson, lead author on three University of Wisconsin studies that investigated COVID-19 risks in sports, and senior author on three other UW studies on the mental-health effects of sports shutdowns
Adam Peaty was at the forefront of those querying the reasons behind the closures, this tweet summing up the mood in a sports community that had long understood why physical and mental health might be worth placing ahead of a hair cut and a trip to the local beer garden in the queue of Covid-season essentials:
944 likes for Peaty. Good. Could be better. Markus Rashford got 43,000 likes of late when he retweeted a picture of Bobby Charlton having his anti-Covid jab. Yes, football is bigger, but the question is: are there thousands of you out there in swimming who did see or could have seen Peaty's tweet and similar from others and taken a second to like and retweet? When John Atkinson gets 20 likes on a tweet boasting evidence of pools with protocols being safe places, in a message that needs to reach your local and national representatives and policy and decision makers, I ask myself if enough people in swimming realise that social media posts are like puppies – not just for Christmas, cuddles, new-shoe and PB moments – they're for swimming life and survival during a pandemic.
So Why Does Swimming Stand Behind Hair Cuts, Fast Food & Beer Gardens In The Queue Of Safe Places?
Swimming, through inspirational individuals and as a community, has been speaking its voice to such themes – and actively doing, not just saying – for a century and more. The voice was there throughout the pandemic. However, those speaking it clearly couldn't be heard by people pointing thumbs up and down from somewhere didn't get past questions include: how strong is the voice, who is speaking it, who is it being spoken to, are the messages getting through in a way that results in decisions that understand and interpret swimming as an 'essential service'? Does the swimming voice speak as one on substantive issues of welfare – and is it perceived as having done so on a regular basis?
Quality leadership, tradition, lore, culture, standards, cohesion and habitual practice are among things that feed into perception, a theme on which we will conclude this series.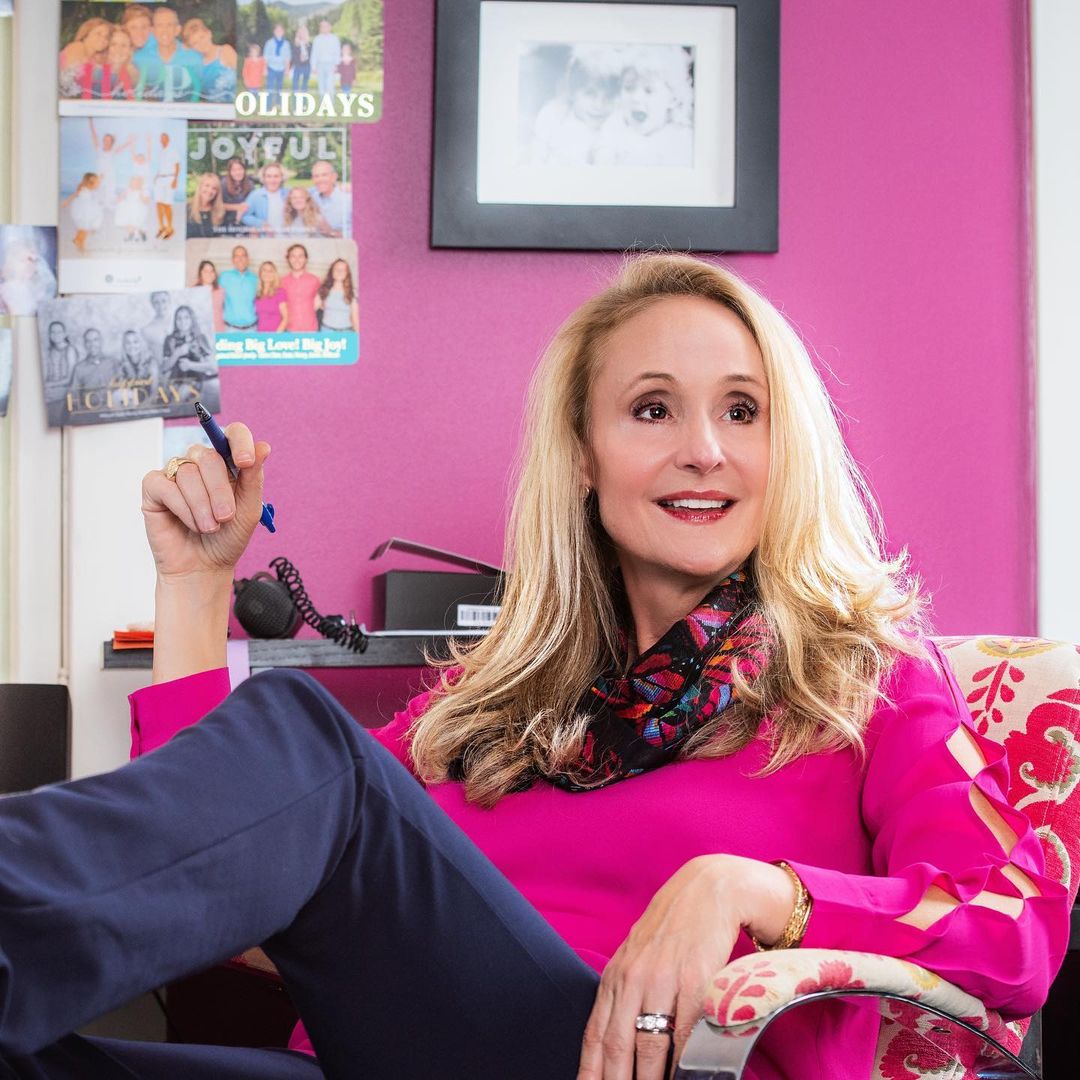 Swimming's relationship with the Voice has long been an uneasy one. The first of my five articles ended with a nod to Nancy Hogshead-Makar as a key example (among many) of a powerful voice that is kept at arm's length and has even been ostracised by the "swimming family" she belongs to, the very sport she excelled in as an Olympic champion. Her voice and those who stand with her have not only reached the upper echelons of U.S. government but been heard and acted upon, as the bipartisan backing of the Empowering Olympic, Paralympic, and Amateur Athlete Act showed.
Survivors and advocates similarly ostracised could form their own global society, so tragically large is their number. When decision makers – particularly on the back of the USA Gym scandal and related governance standards and response issues that have fed into a perception of the Olympic realm as one in which status quo is given precedence over athlete safety, for whatever reason – do their research into the issues that led to the empowerment act being required in the United States (NB: the same kind of legislation is needed around the world, too), they must surely do so with growing distrust of sports organisations, swimming included on the back of these Integrity matters and others concerns.
By default or design, governors who have all too often been asleep at the wheel on their shift as guardians, coaches and athletes are among those who contribute, in a variety of ways, to the failure of swimming to work with, not against, advocates for athlete safety, welfare and rights. Relevance to the pandemic? Ask yourself who talks the swimming voice to power beyond the pool and then consider the things some of those people have been distinctly silent about – like this and like this. Does that leave them in a good position to speak the swimming voice and be heard when a killer bug's on the loose?
Come on, I hear some of you cry, as if FIFA and the like don't have their own problems. Sure they do – and their misdemeanours and failings have hardly gone unnoticed. They are also far removed from much of the world's football and footballers, in terms of competition and financial clout; and they're operating in a rich niche within the context of a global sports industry worth up to $620 billion. According to Kearney, "football (soccer) remains king: global revenues" are $28 billion a year, "almost as much as the combined … $32 billion in revenues for all U.S. sports, Formula 1 racing, tennis and golf."
Swimming? Well, it doesn't merit a mention among pro-sports, the $100m or so in the FINA bank, the $20m-plus property assets and so on lagging far enough (and some) behind the tail-end of Kearney's focus that no further explanation is needed when it comes to the strength of voices in the lockdown lobby.
Vox Aqua – How To Be Heard From Below The Surface?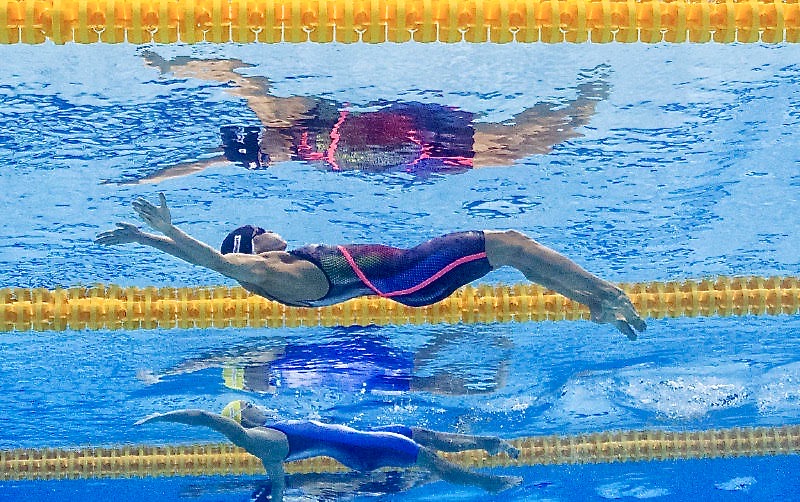 Vox Aqua. Beyond and overlapping with) the voices SOS highlighted in our celebration and commemoration of International Women's Day, there are only one two types of swimming voice that have grown louder in recent years and have clearly been effective in calling for change at governance and regulatory level: the athlete voice (hark the cry of the ISL) and the athlete voice for safety, welfare and rights (athletes advocating for themselves and advocates advocating on their behalf).
Both of those, for different reasons and from different angles, have challenged the status quo of sports governance and called out its poor performance and negative impact on athletes (and, indeed, the sport of swimming as a whole through the poison poured into the pool, by the hand of neglect or self-interest and almost always hand-in-hand with wilful blindness).
In that context, what is 'The Voice'? Here are some helpful definitions of the noun:
a particular opinion or attitude expressed – "a dissenting voice"
an agency by which a point of view is expressed or represented – "the newspaper was the voice of the students"
The verb speaks to the noun:
express (something) in words – "get teachers to voice their opinions on important subjects"
And in music: "the range of pitch or type of tone with which a person sings, such as soprano or tenor."
Pitch matters. So does grammar:
"a form or set of forms of a verb showing the relation of the subject to the action": "the passive voice"
If tone and tense count, so does the meaning of tremor in our headline: "Essential vocal tremor causes rhythmic changes in loudness and/or pitch, which vary in severity. In cases of mild tremor, there may only be minor quavering in the voice. More severe tremor can actually cause interruptions in sound production."
How apt. There have been many times of controversy in swimming when the adults in the room, the governors, among them very highly paid professionals, have been content not to use their swimming voice. Some have even sought to justify their silence by suggesting they're doing the athlete a favour by standing down, while others lean on a FINA Code of Ethics that makes Omertà obligatory (just don't mention it).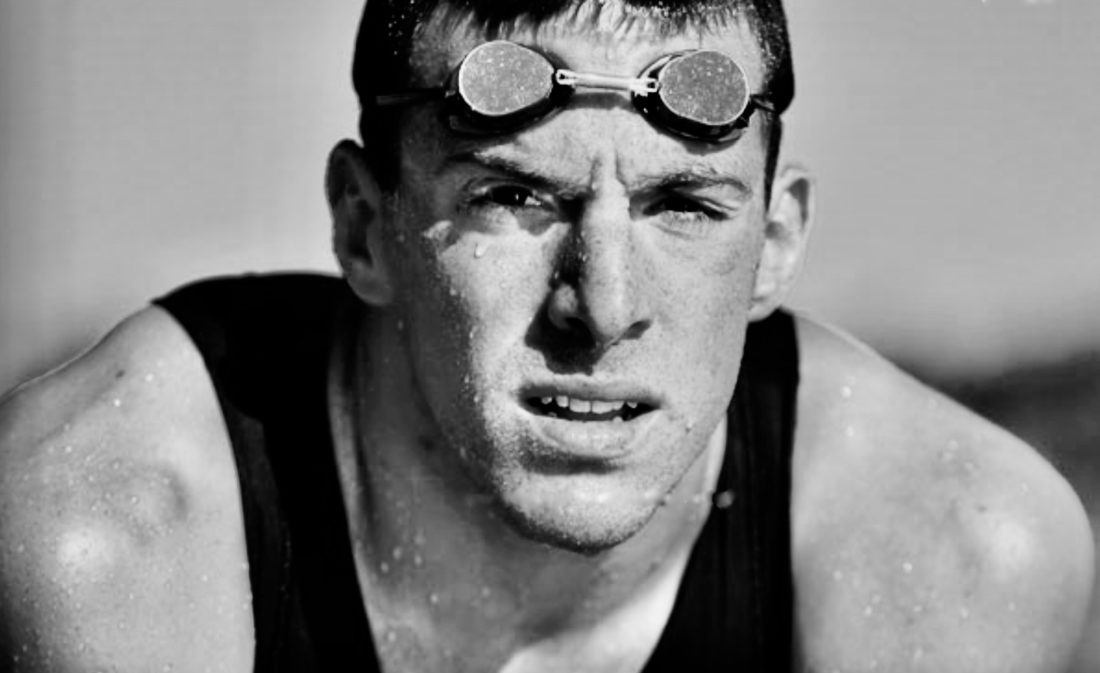 Too numerous to count and list here the times when governors have sat in silence while teenagers and folk not much beyond that have been left to tweet, issue statements and generally voice their opinions and the facts – for themselves, not through professional representation – on serious matters of doping, abuse, rule breaking, ethics, morals and controversies arising from events that stretch from the suitability of technical equipment all the way to the ultimate fall, the place where the day goes down, the preventable death of a swimmer, namely Fran Crippen.
Voice Coaching For Swimmers
When Konstantin Grigorishin, the funder and founder of the International Swimming League invited Rachel Aleks, assistant professor on labour relations at Cornell University in New York, to a gathering of the world's best swimmers in London in December 2018, his intention was to "have them understand some realities of their new lives as professional athletes".
Here's what the professor told athletes in her excellent, gem-encrusted presentation:
"Boycotts are not something anyone wants but it's important that you understand the power you have. Your power is the right to withdraw your services, your labour. You may not ever want or need to use it but you have to appreciate its power as a power you hold over others who hold power over you, including the threat of punishment, which they can and do use."

Rachel Aleks
And there is this from the wealthy man who has poured much more than money into the pool over the past few years:
Swimmers should speak freely about what they think about the world outside the pool, politics, art, music, fashion, controversies, what charities they support, what they like, what they don't like; where they are coming from and where they intend to go. They can then show they have a personality, show the fans that they are thinking human beings, not just people breathing heavily behind a cap and goggles."

Konstantin Grigorishin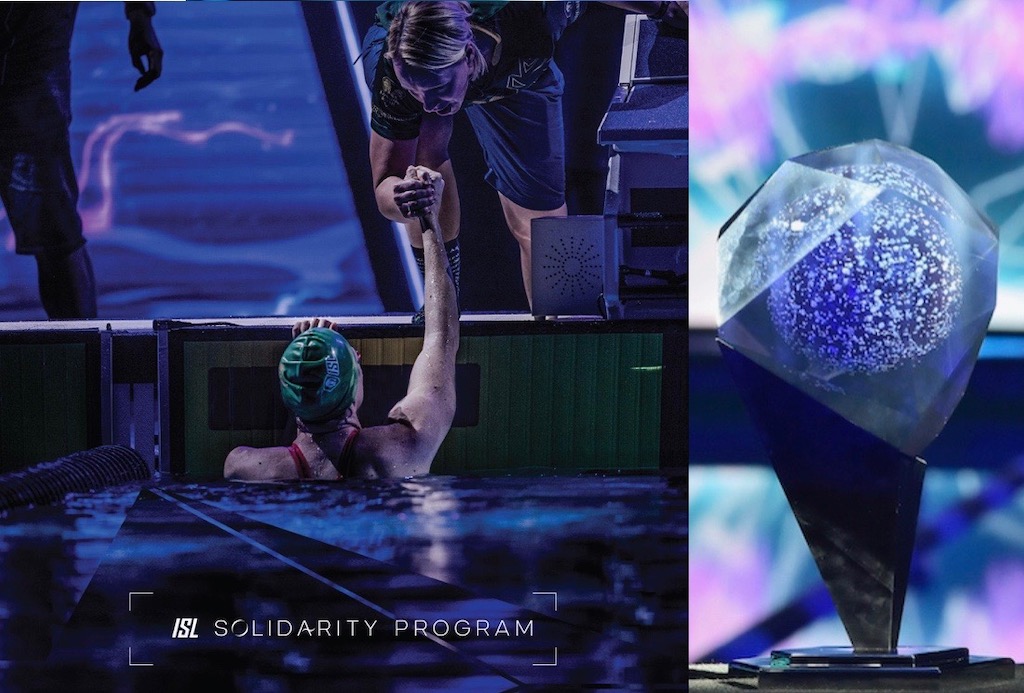 Both of those important messages are key to the kind of swimming voice that is used by relatively few key athletes and coaches but is given a wide berth, sometimes for obvious through not good reasons, including contracts and constitutions that still write silence into the swimming deal even as the world heads in the opposite direction.
The invitation from Grigorishin to London in late 2018 was extended to more than 30 of the best swimmers in the world, all big podium placers and many of them Olympic and World champions. They would be the pioneers speaking the swimming voice at a time when FINA had told domestic federations to punish any of them who dared race at an ISL event that had been planned for Milan that December.
FINA-member federations could not break the habit of a lifetime (deference to the master even when they have the upper hand because they, in fact, have the power to change everything if they only chose to do so). Nor were they keen to be seen to be against their own athletes by objecting to the billionaire with money to match vision and might to stand up to FINA in a way no other organisation has ever stood up to FINA before without instant and decisive consequence (namely, banishment).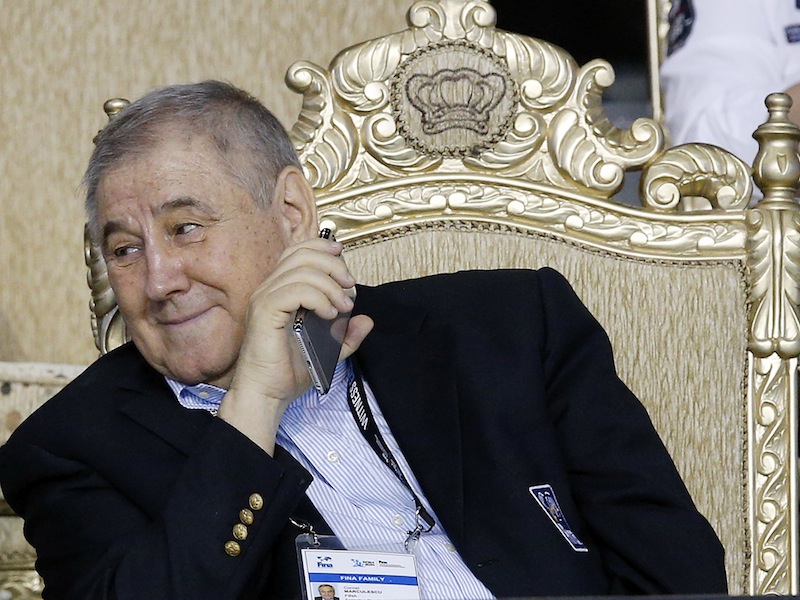 Federations have watched from afar a fight still going through U.S. courts: ISL and Athletes Vs FINA. Back in 2018, domestic guardians sat on the same fence they remain own to this day: involving themselves in background talks with each other but, as ever, so wary of and worried about what FINA's director and leadership might do and what greater athlete power might mean for team contracts well past their ethical and cultural sell-by date (including image rights with no rewards, a denial of freedom of expression and much else) that the pain of their position on spikes of their own making is preferable to the review and reform long overdue.
Those federations had and have still a clear and obvious choice of backing their own athletes and calling on FINA to step down on an issue it cannot win (neither American nor European law will tolerate a game of sporting monopoly that continues to control when and where and in what competitions swimmers can race to earn their living) . Instead, they are frozen.
Here's the big point: they are the same people who must speak to senators, ministers, appeal to presidents and prime ministers to get the swimming voice across.
What chance have they to be heard when they can't even handle the paper tiger of a FINA Bureau leaning on universality votes and 'expert' committees substantially made up of male political appointees from nations with no world-class programs and no more understanding of excellence in performance sport, the champion mindset, what it takes to get to an Olympic final, what it takes to stage events and much else than Monty Python's Dead Parrot.
Deeper Understanding
Athletes have yet to understand that when they rail against "FINA" in one breath and say in the next "good to know my federation has my back", they are in fact talking in large measure about the same people Where are the domestic swim bosses working on a joint commitment calling for an independent review and reform process to tackle FINA and structures of governance that are keeping swimming smaller and less heard in the world than it would be under good, ethical management free of the top-heavy burden of bolt-on bureaucracy?
Swimmers may well say to all of that: "We have enough to be getting on with". Indeed. Which is why they need professional representation to speak your swimming voice for you – and why there is no time to waste, the athlete voice on the rise and gaining pitch and frequency, on three basic levels:
high achievers speaking their truth to power on issues that affect the collective;
high achievers standing together and speaking their truth to power with a common voice;
representation that brings together larger bodies of athletes across many sports and speaks their truth to power for them in organised, collective fashion.
Swimmers have made good ground on the first two points, the class action led by Katinka Hosszu, Tom Shields and Michael Andrew against FINA's attempt to prevent them from competing in an event organised by an outfit (ISL) that is not affiliated to the global regulator but accepts the rules of the international federation, which athletes and others have to follow.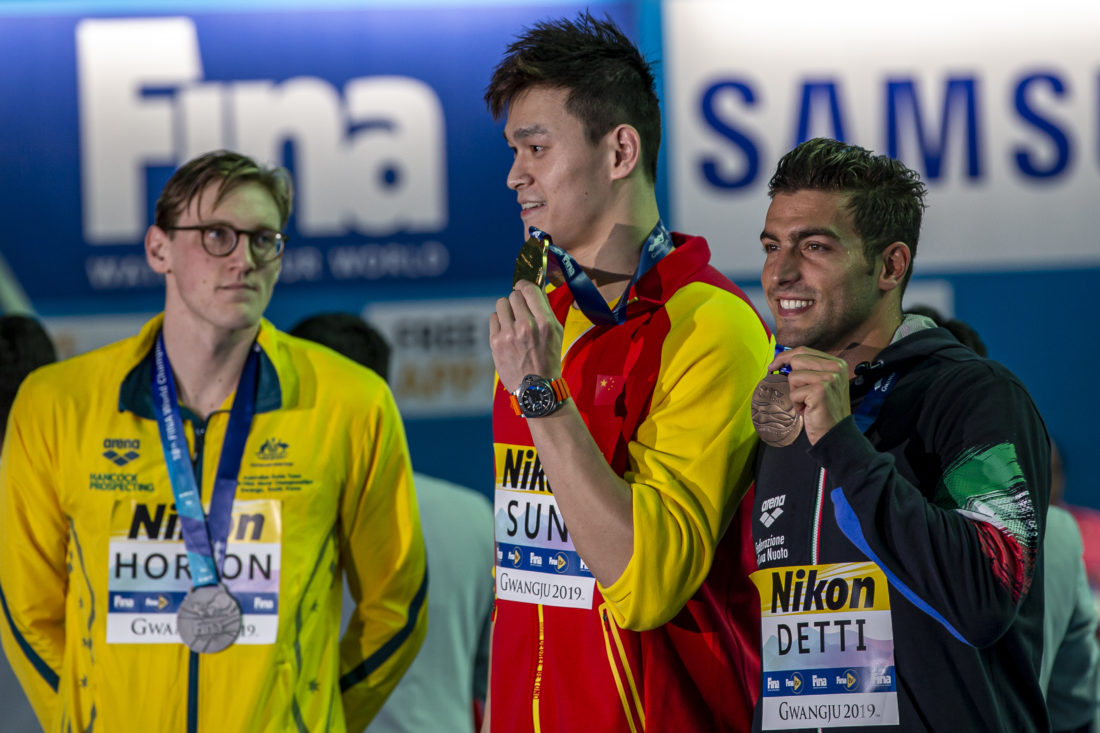 For various reasons, among them rights and campaigns, clean sport, mental health, #blacklivesmatter, image and worker rights, schism with a FINA leadership out of touch with its key stakeholders, the swimming voice has been spoken to fine effect by Mack Horton, Duncan Scott, James Guy, Chad Le Clos, Simone Manuel, Anthony Ervin, Adam Peaty, Katie Ledecky, Michael Phelps, Allison Schmidt, Federica Pellegrini, Bruno Fratus, Evgeny Korotyshkin, Milorad Cavic and many more.
We've seen the 'voice' in action, in every pioneering stroke taken in the first two seasons of the ISL at the start of a new chapter in which squads composed of swimmers from various countries fly not their national flags but the colours of the first waged Pro-Teams in their sport's history, namely Aqua Centurions (Rome), Cali Condors, DC Trident, Energy Standard (Paris), Iron (Budapest), LA Current, London Roar, New York Breakers, Tokyo Frog Kings, Toronto Titans.
An International Swimmers' Alliance was announced when the League's Season 1 reached London in 2019, Matt Biondi, American swim legend and winner of five golds among seven medals at the 1988 Olympic Games, at the helm. Great hope, Biondi's personal experience pointing to why athlete representation was urgent in his day, the lived experience of swimmers in the headlines over the past 10 years confirming that there had been a startling lack of progress when it came to establish organised representation for the collective shoal in a sport led by a federation that has tolerated having an in-house, blazer-picked Athletes Committee, has granted a place to that group's chairperson (Penny Heyns) on the ruling Bureau but in 2021 has yet to extend even a single vote to athletes at management level.
Biondi and others were all too keen to say that the ISA was not a 'union'. Alliance is as good a word as any but the big question remains: what is it for? Biondi has spoken of new types of events that will attract swimmers away from dependence on FINA competition and deeper into the world of professional sport. The jury is out on whether that is a successful strategy to 'grow' swimming and, indeed, whether any of that will add the kind of important dimension to fine athlete representation at the following pace- and agenda-setting Independent organisations, the first on the list taking the athlete voice to partners and sponsors in an Olympic movement struggling to convince a watching world that its self-perception as a model of inspiration and human achievement is a valid one: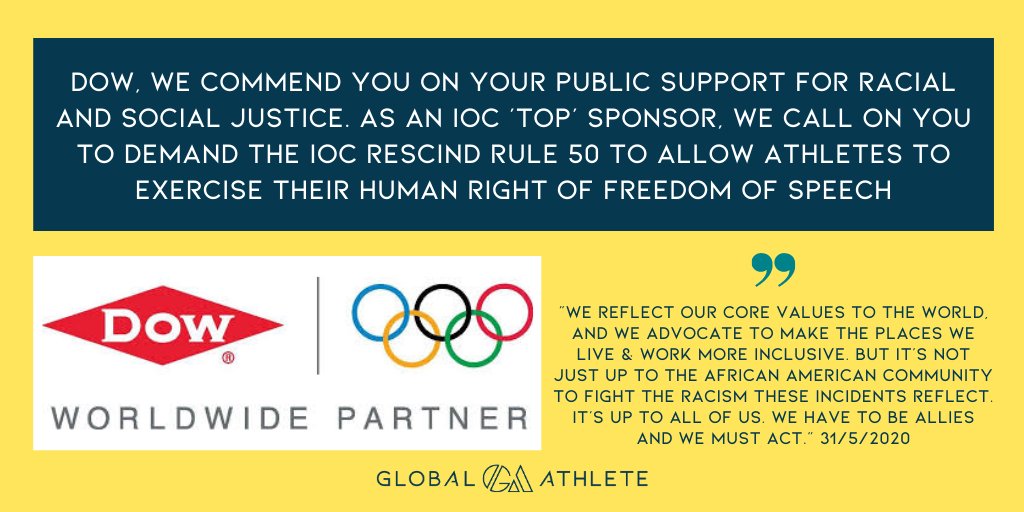 So far, swimmers have been almost absent from the messages being delivered and challenges being brought by the above groups. It might be a good idea for swimmers to catch up. Take those two key messages from Grigorishin and Aleks above and apply them to the following situation playing out in the world right now in a way that may well lead to athletes having to take a view on an issue that will challenge their view of the potentially powerful yet nauseating topic of Olympic boycott.
History tells us why boycott is a dreadful idea – and surely it was, the story of Sippy Woodhead – part 1 and part 2 – making the case for avoiding any use of athletes as pawns in political chess games.
History also tells us to pay keen attention to the likes of what is being reported on China's treatment of the Uighurs. That link takes you to a Guardian article that starts:
The Chinese government has breached every single article of the UN genocide convention in its treatment of Uighurs in Xinjiang, and bears responsibility for committing genocide, according to a landmark legal report. The 25,000-pagereport, published by a non-partisan US-based thinktank, is one of the first independent, non-government legal examination of China's treatment of Uighurs under the 1948 genocide convention. The Chinese Communist party (CCP) has adamantly denied committing atrocities and abuses against the Uighur Muslim minority, despite a growing body of evidence.
It continues: Under the UN convention, signed by 152 countries including China, a finding of genocide can be made if a party violates any one of five defined acts. Tuesday's report by the Newlines Institute for Strategy and Policy found that the CCP had violated all of them and accused the party of clearly demonstrating an "intent to destroy, in whole or in part, a national, ethnical, racial or religious group".
"The intent to destroy the Uighurs as a group is derived from objective proof, consisting of comprehensive state policy and practice, which President Xi Jinping, the highest authority in China, set in motion," the report said.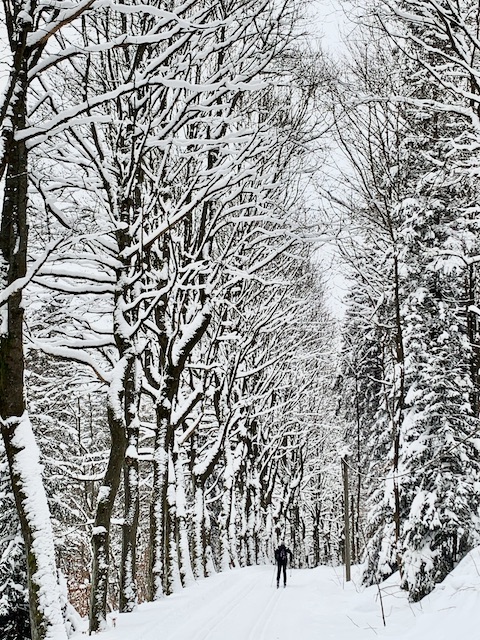 So, athletes, what to do? Swimmers, of course, need say nothing when it comes to participation in the Winter Olympics scheduled for Beijing 2022. There is wider context, however, that touches swimming and swimmers directly through the governance of their sport in an era when FINA has five countries on redial for hosting the vast majority of its showcase events and counts China as the, not a, major sponsor and partner of the international federation.
In a sport that requires us to follow the money to understand the motives of those who govern, as well as those who receive critical subsidies from an international leadership accused of caring far more about the money than the stars of the show, swimmers might want to take a view on it all.
Moreover, swimmer may want to take a collective view, with other athletes to ensure a much stronger position, whatever that may be. They would be wise to speak the athlete and swimming voice in numbers to the relevant authorities. They would be wise to be represented by an organisation with professional athlete representation insisting on a voice and a vote at the top tables of the sport, without the barrier of in-house picks and political appointments that are the hallmark of FINA's mission to maintain the status quo, come what may.
At the pointy end of Olympic business, that is the deeper voice beckoning swimmers with a Shakespearean whisper" To be or not to be…" bigger: you and your entire sport.
Meanwhile, coaches, governors and event organisers that we will consider in the concluding two parts of this series, are among those who work with or alongside athletes and play a variety of advocacy roles. Below we note a few examples of other ways who speak the swimming voice from a different angle, including the other side of gold medal, the messages of 'positivity' that fail to see that positivity also includes support for sex-abuse victims, calling on domestic governors to get a grip on that topic as well as doping and the responsibility they have for providing the checks and balances to an executive at international leadership running away with their own self-importance, turning a wilful blind eye to corruption, changing the rules as they go along in order to preserve the status quo and keep at bay term-time quotas and age limits, breaking the rules when politically convenient to do so and failing to get on with the urgent task of facilitating the establishment of an independent Swimming Integrity Unity.
Advocates
They are aplenty – and we celebrated a fair few of them on International Women's Day at the start of this week.
Community
There are many inspirational stories from the wider swimming community during the Covid pandemic that highlight the "essential-service" nature of the sport and the pool. Take Helen, a former swimmer laid low by MS before she took to the water once more and then became an International Mixed Ability Sports coach and all the more so when there is an acute need to explain why swimming is safe and why it is crucial, life-enhancing and even life-saving for so many. Here's her Swimming Voice:
And hark the good starting to ripple out from the Black Swimming Association (BSA) created after Ed Accura got it all going. Alongside Accura, the co-founders of the BSA, are Danielle Obe, the CEO, brand ambassador and open water ace Alice Dearing, and journalist Seren Jones:
When several British media outlets described Dearing, one of Britain's open water team and currently the only funded black swimmer in the nation's senior elite program, as a swimmer aiming "to become the first black swimmer to race at the Olympic Games for Britain", I wrote this:
If Dearing makes the cut for Tokyo 2020 in 2021, she would become the third black swimmer, after Kevin Burns (1976) and the late Paul Marshall (1980, bronze medallist in the 4x100m medley relay before a career serving his country in the RAF), to race for Britain at the Games. Dearing would be the first black woman in the pool for Britain at the Games and the second woman to race for Britain at any senior event after Achieng Ajulu-Bushell, of Kenyan and British heritage.
Ajulu-Bushell raced for Kenya at the 2008 World Junior Championships in Mexico and the senior 2009 World Championships in Rome before switching to Britain in early 2010, news of that move broken in The Times by this author in April 2010.
That year, she raced at the European Championships as the first black woman to wear Great Britain colours and the Commonwealth Games for England.
Ajulu-Bushell was coached by Jon Rudd, mentor to Olympic 100m breaststroke champion Ruta Meilutyte, of Lithuania, at the multinational Plymouth College and associated Leander Swimming Club. Come 2012, Ajulu-Bushell opted out of swimming, missed Olympic trials and set her sights on academic achievement. In October 2012, she took up a place to read Fine Art and Philosophy at Brasenose College, Oxford.
Given that she was the first, the media, among others, might have remembered.
Olympic champion Adam Peaty thought so, too, saying: "That needs to change".
His partner Eiri Munro is of Nigerian descent and the couple's baby boy George will have black Nigerian and white British grandparents. Peaty told BBC breakfast television:
"My son will be mixed race. I want him to be judged on his achievements, not his skin colour. Swimming is a very white-based sport because culturally we don't really reach out to those communities to get them involved. I want to start to create that positive environment for people where no matter what race, what age or background they can be part of it."

Adam Peaty
Great message at the helm of the swimming voice. And here's another one from a yet more important source, Alice Dearing, telling The Guardian (and other media), through lived experience:
"To be honest I don't want to always be referred to as the black swimmer from Britain. I want to be known for my achievements. But perhaps it is necessary if it helps inspire another child to get in the pool, aged eight, and to just give it a go."

Alice Dearing
No-one should have to stand outside a pool or club or program or learn-to-swim school and have to ponder a Shakespearean "for me or not for me" on the basis that they might feel or be made to feel as though they don't belong.
Beyond that, Dearing answers the question heard in some places: why is a black swim association needed when there's an association for all. Basic answer: because there is specific work to do in the black community, as well as in general, to promote the benefits of swimming, including safety in water, fun, fitness, health, rehab (some forms of that cannot be done if you can't swim or if you are unsafe in water) and sport, all the way to the very top.
Swimmers have got better at adding their voices to the athlete choir on substantive issues linked to their pond but rippling out far beyond. They are not as good at appreciating that the issues have been around a long time – and that they can still lend their voice and support to those still nursing open wounds, be that from sex abuse, racism, the threats of punishment meted out by governors along the years from the start of the athlete voice being heard by the IOC in the early 1980s but largely ignore for the next 30 years through to the past 10 years of athlete maturity and, in swimming, the dawn of an era led by the likes of Therese Alshammar and others, in which turning 20, 25, 30, even 35, was no impediment to pursuing a world-class athletic career. How thrilling in a sport which suffers a big loss of potential talent on the cusp of teenage years.
Great that swimmers have spoken up on doping and governance and racism in recent years; not so great that their governance guardians seem as silent now as they were 20 years ago; not so great that in the past decade, with hardly a swimmer or coach voice raised in protest and/or support, FINA expert commissions have been dumbed down by political appointees with no expertise at a time when the three top anti-doping experts left the international federation in protest and the likes of Jacco Verhaeren left the coaches committee because there is no point in staying among people who nod when told for two reasons: they have been told to by those who employ them; or they are content to do so because that's their ticket to the perks you get as long as you stay on message and honour what a warped Ethics Code demands: omertà.
This is what happens when an entire sport fails to understand the simplest equation of Albert Einstein's genius: "If I were to remain silent, I'd be guilty of complicity."
The guardians of swimming have dropped the buoy and got away with it for the past half century and more. Here's one thread in a million linking past to present, one that weaves doping and race: this year will make it 45 years since Enith Brigitha, of The Netherlands, claimed bronze in the 100m freestyle at the 1976 Olympic Games in Montreal. There was a second bronze, over 200m freestyle but the achievement would have had far more resonance in history as well as swimming history, had it not been for the presence of East German swimmers racing as underage victims of abuse by doctors and coaches who had fed them steroids since they were 13 and 14 years old under the State Plan 14:25 systematic doping program. Abuse begat abuse – and a chance was lost to sink the resignation of "Blacks Can't Swim" that Ed Accura coupled his "Oh yes they can" mission to more than 40 years on.
The moment when swimming might have had its first black Olympic champion was put off until 1988, when Anthony Nesty of Surinam claimed the 100m butterfly crown in Seoul. Twenty eight years later, at Rio 2016, Simone Manuel's tie for gold with Canadian Penny Oleksiak in the 100m freestyle made her the first black Olympic swimming champion among women.
Meanwhile, one of Adam Peaty's swim mates is Michael Gunning, who raced for Great Britain before switching to Jamaica. Gunning is based in Britain and, as Peaty notes, is often mistaken for a runner because, says Peaty "athletics is full of black stars".
Swimming, says Peaty today, needs to "identify a way to reach out to more communities, attract the nine-to-12-year-olds and give them the opportunity to progress. Then it'll be a level playing field for everyone and it'll really be down to who's the fastest will make it."
And by the time you get to that level, all those 9-12 year-olds will also represent genuine inclusivity and the success of the BSA in getting its message across to at the grass roots of the community it seeks to reach.
That work is a prime example of where the swimming voice can do enormous good in a way much more likely to catch the eye of key decision and policy makers if swimming finds its voice not only at the peak-viewing moment (Olympics) but through constant engagement of athlete representation across a whole spectrum of issues and in a professional way that sends that strong message at the core of Rachel Aleks' advocacy on the power in the ultimate threat of withholding labour AND, crucially, taking it somewhere else.
Only that kind of constant resonance, in which the swimming voice speaks both to controversy, challenge and celebration, will result in the word from the water being heard at the opposite end of peak, such as the trough the sport has found itself in during a pandemic.
Media
There'll be more to say on media when we get to perceptions but worth noting here that the voice of advocacy for athletes and athlete safety is spoken not just by athletes and their representatives but by survivors, advocates, athletes, parents, lawyers, with reporting and opinion to be found far and wide in the media. It is spoken, often without support from the wider swimming community, by people like Trish Kearney, who was sexually assaulted by George Gibney for years in her youth and has now written a book called Above Water (also available through Hachette, the publisher of the book).
Her words will sit on the shelf next to those of journalist Justine McCarthy, whose 2010 book Deep Deception outlines not only the dark history of Ireland's swimming scandal, complete with abusers galore at the helm of the 'guardians' of young swimmers there to teach and guide and contribute to building rounded, healthy folk through the best sport can offer in a safe environment but in reality drawn to he pool because it granted them access to victims of their criminality. Kearney is also a fine writer on many other subjects.
Meanwhile, the huge praise die to Kearney and McCarthy for their work can be extended to Gary O'Toole, former international who claimed gold at the 1991 Universiade over 200m breaststroke and would go on to be a doctor in his days beyond racing in the pool, for the long-term commitment to the work charted in the Second Captains podcast Where's George Gibney?. You can listen to the whole series on BBC Sounds.
The series has been shortlisted for awards, including this one:
So where do we look to see whether that side of the coin is noticed and supported by coaches, athletes, administrators, media and others in the swimming realm? Have they sought to get the word out on the kind of substantive issues raised by Kearney and McCarthy, issues that taint swimming and make the pool a place parents might avoid like the plague on one criteria alone: when you leave your child in the hands of those charged to teach and licensed by authorities local and national, are they safe?
Sadly, many in swimming go nowhere near such issues, grant no support to those who had a very different experience in the sport. Swimming Ireland and British Swimming – both with Olympic head coaches of the 1990s who went to jail for their crimes – came to understood that side of the coin through travelling a painful journey, through inquiry, by understanding that those at the helm of realms need to be aware, need to encourage and facilitate education that is freely available (including, crucially, the education of parents and children – follow the work of Nancy Hogshead-Makar for better understanding in a nation getting to grips with its own monstrous scandals in USA Gym and other Olympic Sports, swimming yet to exorcise the ghosts of a past recorded in part on a list of names many hundreds deep of those banned for life, a great many of them for sexual misconduct or crime.
Is the niche swimming media, closely in touch with the swim community on some levels but a million miles apart in other ways, able or willing to take on the hard issues in the interest of spreading awareness, seeking truth and speaking truth to power? Sadly, my own experience at Swimming World leaces me of the opinion that there is a huge hill to climb. In relation to another niche outlet, one safety advocate told me of a conversation in which she asked why certain issues of abuse were not being covered and was hurt to hear back "give me a break", purely on the basis that the outlet "had to work with X" (a federation coming under scrutiny)
A Word In The Ear Of The Catherines Of The Age
So, that's an imperfect but sincere look at the swimming voice. It matters who is speaking that voice, how and to whom and whether they are doing so in the right place at the right time. That is all the more so during a pandemic that is likely to have a similar global economic impact over the coming several years as World War has in the past (for any who doubt that, look at Britain alone and imagine what it means to have spent almost £280 billion fighting the bug in less than a year, a sum bigger than the £225 billion or so that the UK paid into the European Union between 1973 and the moment it made its formal exit from the bloc after almost half a century at the end of last year).
The work of those in charge of swimming at a time like this os nothing less serious than a mission to keep their community alive in the way that people sporting petitions would bow for a signature that could mean survival or ruination in times gone by. Sweep back almost 200 years before the birth of the boy who would become Henry VIII, and the History of Parliament (UK) reminds us:
"In the early 14th century, in what was a natural elaboration of Parliament's role as the forum for the presentation of petitions of individuals and communities, the Commons began to present petitions in their own name, seeking remedies, not to individual wrongs, but to general administrative, economic and legal problems. The King's answers to these petitions became the basis of new law. Even so, it should not be concluded from this important procedural change that Crown conceded its legislative freedom. Not only could it deny the Commons' petitions, but, by the simple means of introducing its own bills among the common petitions, it could steer its own legislative program through the Commons."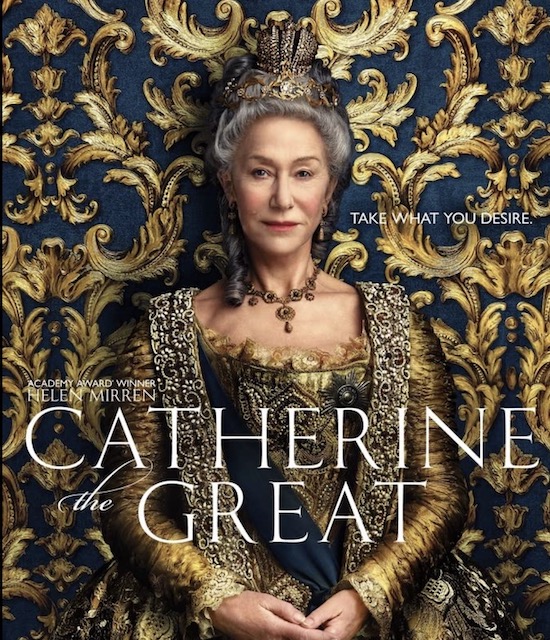 Similarly, anyone who watched Catherine The Great, played by Helen Mirren, sweep along her corridors of power accepting petitions of some, ignoring those of others as she made her way to the Russian Senate, will get the gist of the hope, delight and despair that animates the lobby. In the 2020-21 pandemic, swimming has had its fair share of all that but in the process of doffing its cap somewhere towards the back of the queue has endured more despair that it deserved, more frustration than the success of swiftly adapted safety and long-established hygiene protocols merited.
In what will bring the third season of the ISL later this year, there is much room for improvement and organisation in and of the swimming voice, including that next step required of swimmers: ask your national governance leaders (not so much the good paid CEOs who answer yet to volunteers in a sport of extremes – highly professional in the deep end, rank amateur circa 1971 in the shallows – to step up the review and reform process – and get your representatives to accompany the bosses to the lobby, with a few of you in tow, catching the eye an ear of the Catherines of the age.
Next in our series: John Atkinson, performance director of Swimming Canada, on swimming in the pandemic and the work needed to mitigate the worst impacts and help swimming heal and emerge from rehab all the more swiftly when the bug is beat.