Hope Of A Brighter Day As Titans Welcome Weston Review Backing Their Call For Overhaul Of Governance Regime That Failed The Sport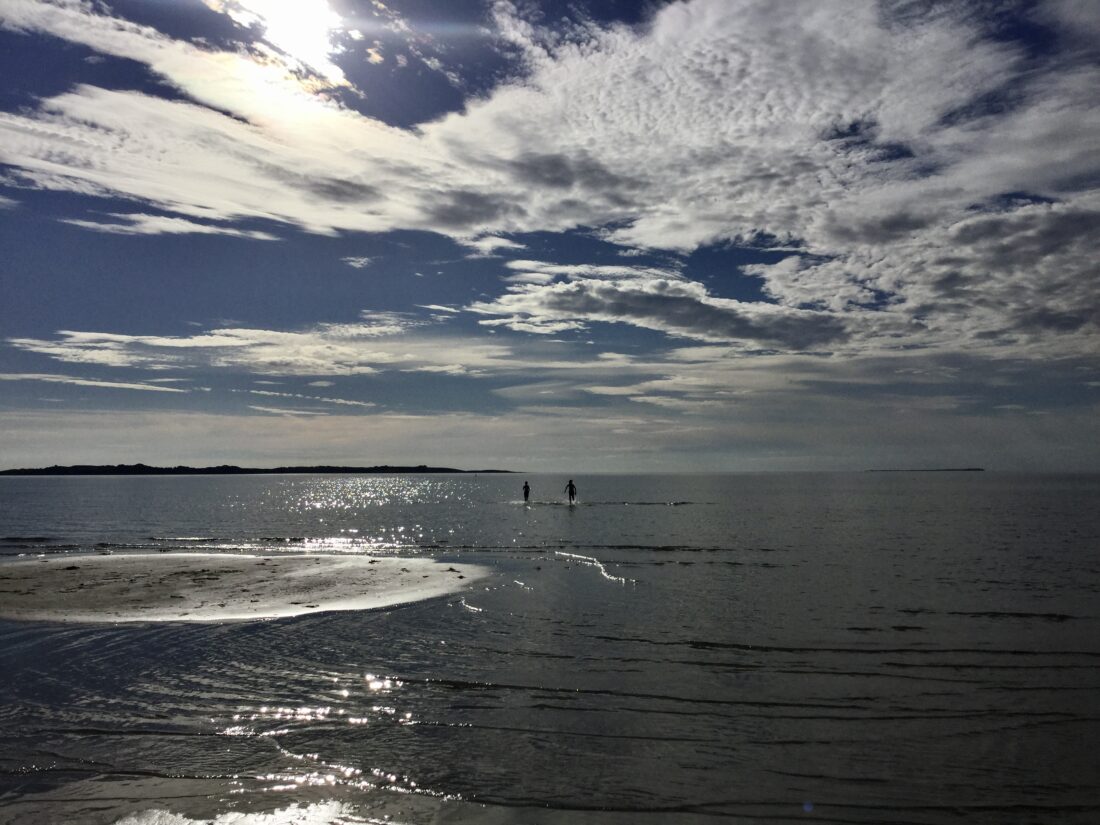 The Ellesmere Titans campaign group of parents whose children's lives were thrown into chaos by a decision to disaffiliate their club program last year have welcomed the findings of an independent review that slates Swim England's "unsatisfactory" safeguarding and disciplinary regime and judges it to have failed the sport.
One of the Titans' chief complaints against SE, that the association refused to reinstate the club without any fair process or apparent evidence, raises central themes of the review: fairness, independence and the need for "Justified and Proportionate Sanctions".
Penned by the barrister Louis Weston, a sports law specialist, the review calls for an urgent overhaul of regulations and governance processes on safeguarding, disciplinary action and what the imposition of what the author suggests amount to unfair and disproportionate sanctions.
Independent oversight came about as a result of Sport England's concern after it received a large number of complaints about SE governance procedures.
At a meeting last autumn, Sport England considered cutting the £3 million in annual funding for Swim England (SE) and replacing the national governing body, before opting to review and reform the organisation. The independent review into SE's handling of complaints considers three case files. Though no individual or party is identified by name, it is clear that the story of the Titans is a key focus of the review.
The independent review does not name specific people or parties but it is clear that many of the events relate to the Titans in the West Midlands and the City of Oxford Swimming Club, some of which have been covered by SOS in previous posts:
In his review, Weston is scathing of SE's handling of cases and complaints in a safeguarding and disciplinary governance regime that Sport England wants Swim England to replace with what Weston calls "a fair, independent, and efficient Safeguarding and Disciplinary process", which SE "does not provide at present".
So urgent is the need for reform, writes Weston, that by June SE should have an entirely new safeguarding and disciplinary regime in place, one that keeps management behind a firewall and hands power over to experts in child welfare and sports law.
Come September, a new independent disciplinary officer ought be in place and SE should name a qualified legal team to sit on disciplinary tribunals to be held as contested hearings in open forum and resolve disputes independently of SE's law officers.
Those measures are included in nine key recommendations (at the foot of this feature) made by Weston.
Titans describe the regime that must go as having "not only failed our children but the wider swim community including those who have been subject to unfair investigations and sanctions."
The Weston Review hones in on the role of the chief executive, Jane Nickerson, in the cases under consideration and concludes that neither the CEO nor management should have involved themselves in the handling of complaints and judgements to the extent they did.
The nine key recommendations of a review have been roundly welcomed by stakeholders, including coaches, parents and athletes, since The Times broke the story, on digital platforms yesterday and in the newspaper this morning.nOne of those affected by the issues raised in the report told SOS that the Weston review was a "game-changer".
Weston writes: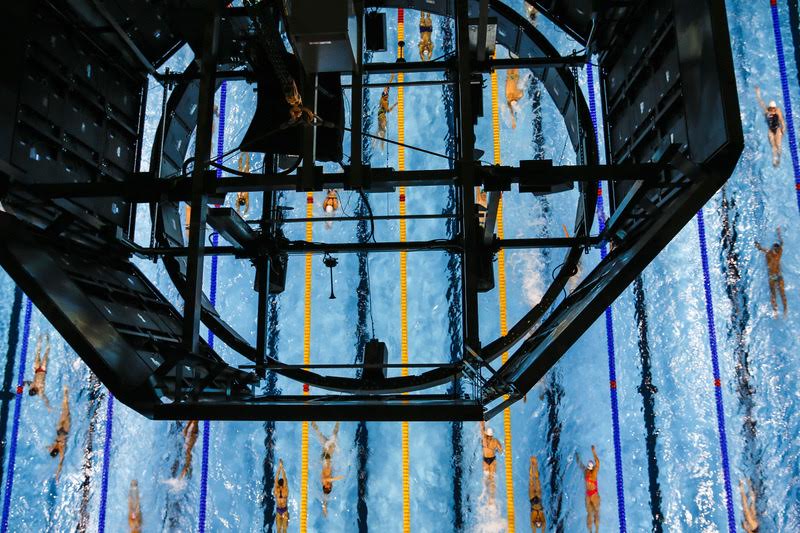 "My review of the papers in the Cases that I have considered, my meetings with at least some of those involved in the Cases, and my consideration of the Regulations and Processes of Swim England has led me to conclude that the current state of the Regulations, Safeguarding Investigations and Disciplinary Processes and Procedures within Swim England are unsatisfactory and fail the sport."

Louis Weston. Image: Swimming governance in focus – Photo by Patrick B. Kraemer
From his trawl of cases, Weston concludes that the SE system and processes are broken because they:
Adopt a confusing and inconsistent approach to safeguarding and concerns of child abuse in sport.
Do not provide clarity of process for reporting of any concerns.
Do not allow for or require investigations of safeguarding concerns that provide for
contested hearings.
Create unfairness and prevent proper challenge to decisions made in relation
to safeguarding investigations, outcomes and the sanctions imposed.
Grant extraordinary and unjustified powers to the CEO and to the ICPO which are
not capable of challenge and/or review.
Are perceived to grant to Swim England a power to act without challenge or review.
Have allowed for unduly complicated disciplinary processes that generate delay and
create unfairness in their application against respondents.
Lead to determinations before tribunals that are not adequately legally resourced
creating a lack of independence from Swim England.
The draft of the review seen by The Times and SOS has been with Swim England for several weeks and a meeting of the board contributed to Weston's nine recommendations and action points being accepted in full. The report will be finalised after specific persons and clubs affected have had a chance to digest and, if required, respond to references that pertain to them.
Weston concluded his overarching list of things in nee of fixing with the following backing of the complaints made to Sport England: "I consider that whatever the correct outcome in the Cases, the persons concerned with them who have complained to Sport England have raised justified and evidenced complaints about the processes Swim England has made them subject to."
The Titans campaigners told The Times and SOS:
"We welcome the findings of the report which highlights the many failings which Titans and its members have faced, including unfair investigation process, ineffective safeguarding procedures, unsatisfactory judicial process and lack of complaints process within Swim England. 

"There is no place for an NGB that is unaccountable, unregulated and immune to challenge or complaint. Their conduct has not only failed our children but the wider swim community including those who have been subject to unfair investigations and sanctions. 

"We would like to commend Ellesmere College who ensured the children remained as safe, happy and unaffected as possible by creating a means to allow them to continue training and also City of Leicester SC who enabled the children to compete. We hope that Swim England can implement the recommendations without delay and reflect on their culture from within."

Titans campaigners. Image: Uphill struggle of a campaign – Photo courtesy of Patrick B. Kraemer
Deeper Understanding
The review indicated both under-reaction and over-reaction on handling of complaints by SE. Weston makes a point of noting that he is not there to judge the substance of cases nor come down one side or another in any disputed case of reporting on safeguarding, ethical and conduct matters. The review backs the specific complaints made about SE's handling of disputed claims on safeguarding and conduct matters.
Weston notes that is not his job as independent reviewer of regulations and processes to to deal with or judge any such claims. His job is to judge the SE's regulations, disciplinary and sanctions procedures and note their impact on stakeholders with a view to better handling and governance of such matters.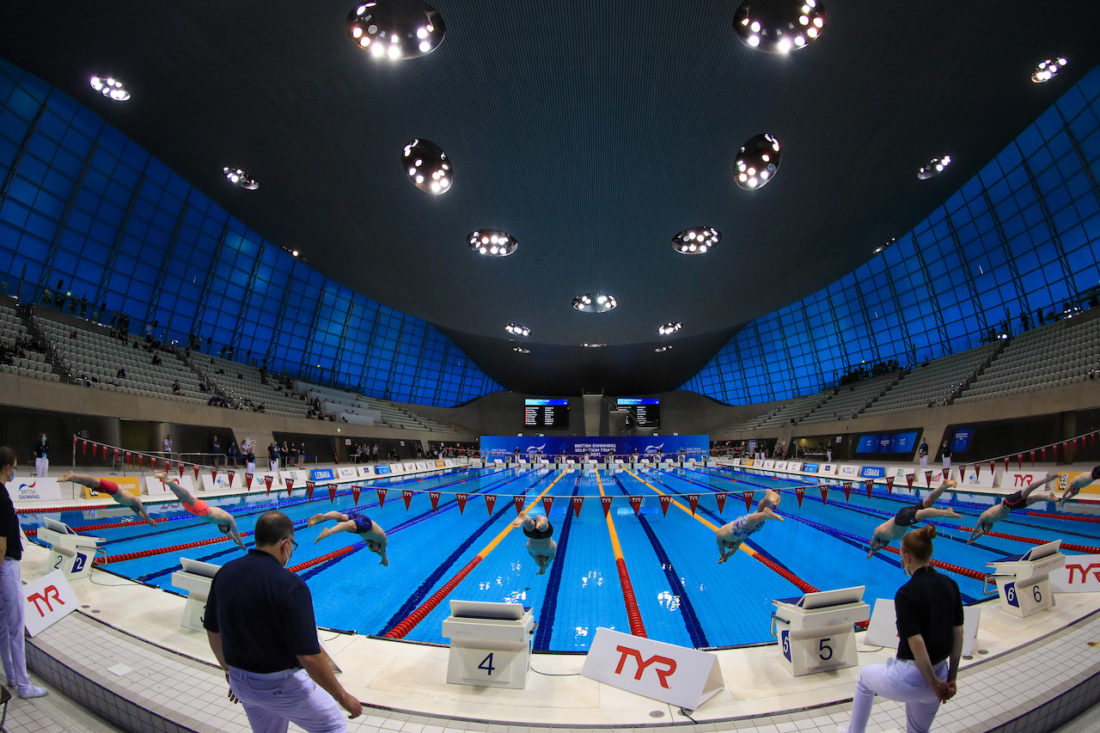 With that in mind, it is worth noting that among those who complained about SE's governance procedures are people who have made disputed abuse claims that are in turn the subject of complaint about failed procedures at club level. The complexities of such matters can only be worked out through proper, professional, independent, judicial review.
Again, that is not the job of the Weston review. Rather, the review is there to ensure that the correct mechanisms are in place for "fair, independent, and efficient" processes and hearings to deal with the disputed claims.
The review and that specific aspect of it have been widely welcomes by coaches who have good reason to be rid of governance procedure that leaves their profession open to the whim of amateur club officials, associations and federations in the absence of independent oversight and due process.
Role Of CEO Under Scrutiny
Jane Nickerson, who yesterday announced she would leave the CEO role at the end of the year on retirement, is singled out as the captain of a ship that had been heading in the wrong direction.
She apologised on behalf of SE for the "unsatisfactory" rules, safeguarding investigations and disciplinary procedures that "fail the sport", in Weston's words. She said that SE "fully welcome and accept all the recommendations" and was grateful for Sport England's intervention, adding: "We are continuously seeking to improve and a key part of this is acknowledging where things are not right or need to change. We therefore apologise where our policies and procedures have not met the standards which we would hold ourselves to as national governing body."
Nickerson said that SE had already acted upon some of the recommended changes and believes it can meet the June and September deadlines.
Sport England would not comment on the report until it is finalised, but told The Times: "We however do expect that all recommendations and changes that the report makes will be accepted and acted upon without delay by Swim England."
Among the most concerning issues Weston raised related to alleged involvement in safeguarding cases by senior management. Weston cites an email in which the SE safeguarding team complains to legal director (Ash Cox), former SE safeguarding lead and now interim chief executive of British Swimming, that the CEO is involving herself in safeguarding issues.
The email, from 5 July 2021 states: "It is extremely frustrating that our CEO is undermining what we do and telling individuals that she thinks this is a safeguarding issue, even after we have advised them of the appropriate course of action!!!".
The review advocates that the CEO be removed from involvement in key aspects of safeguarding, including "any powers of disciplinary sanction for safeguarding", responsibility for which should pass to a disciplinary panel "with provision for emergency interim sanctions and appeals".
Further, no member of the management should have any role in "prosecutorial decisions of the disciplinary and/or safeguarding teams", which should be overseen by a new, independent disciplinary officer, and complaints about the disciplinary process should not be "resolved as a management issue by the CEO".
Case Example: A Torrid Time For The Titans
The Titans were based at Ellesmere College until it was disaffiliated in March last year, nine months after the head coach Alan Bircher, a former British international swimmer, was suspended and dropped as coach to the Olympic open-water team for the delayed Tokyo Games in 2021.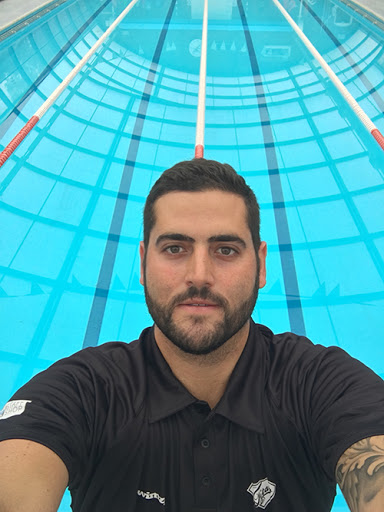 Bircher remains suspended and while the review does not mention his case specifically, the fact that he remains in limbo highlights one of the key criticisms of SE: that whatever the merits and circumstances of the case, he has not been granted the kind of fair judicial process and hearing advocated in the recommendations now accepted by SE.
Ellesmere College is not affiliated to SE and when safeguarding issues were investigated there, SE moved to separate the college and the swimming club by asking the club programme to move out of the college.
Parents whose children were on scholarships at the school said that move was "ridiculous". Even after the Schools Inspectorate had announced in February last year that there were no further safeguarding issues at the college, SE and the affiliated West Midlands Region pressed ahead with moves to disaffiliate the Titans, forcing parents to make a four-hour round trip to take their children to alternative clubs.
Some of those children then faced alleged bullying from swimmers at their new clubs because they were described in gross terms as victims of "abuse", a gibe that was both untruthful and harmful.
Disaffiliation of Titans
When SE informed the Titans in February 2022 that there must be a separation of club and college, because the former was affiliated to the association but the latter not and therefore was beyond its governance control, Titans parents complained bitterly and noted how that would harm their children, many of whom were on scholarships as the college and would have to leave if they wanted to pursue their swimming careers.
Weston notes that those complaints and the resulting involvement of the CEO and safeguarding team at the association appear to have "generated significant disharmony within SE and concern that the CEO was not giving adequate support to the Safeguarding Team."
On March 18, 2022, more than a month after the college was said to have no further safeguarding issues outstanding by the Schools Inspectorate and LADO, the local authority designated officer who works with police and is responsible for managing allegations against adults who work with children, West Midlands Region moved to disaffiliate the Titans from the Region and therefore from SE.
Effectively, the club was shut down, though in a way that would not have protected any swimmers had they been in a bad situation (which, the campaigning families themselves say they were not) because the college, in order to help those with scholarships, continued to run the swim program as a part of the college program without the club, with Danny Proffitt serving as head coach at the helm of a team that is free to work and is complaint-free.
Titans submitted two complaints as a result of the disaffiliation. The first because they said SE's decision was "unjustified" on grounds of "procedural unfairness & irrationality; Evidence of misconduct, lack of governance, transparency, due diligence & accountability- breaching own policies; Misinformation, false allegations, implicit discrimination, withholding information, breaching confidentiality & failure to protect & respond to members," writes Weston referring to the complaint.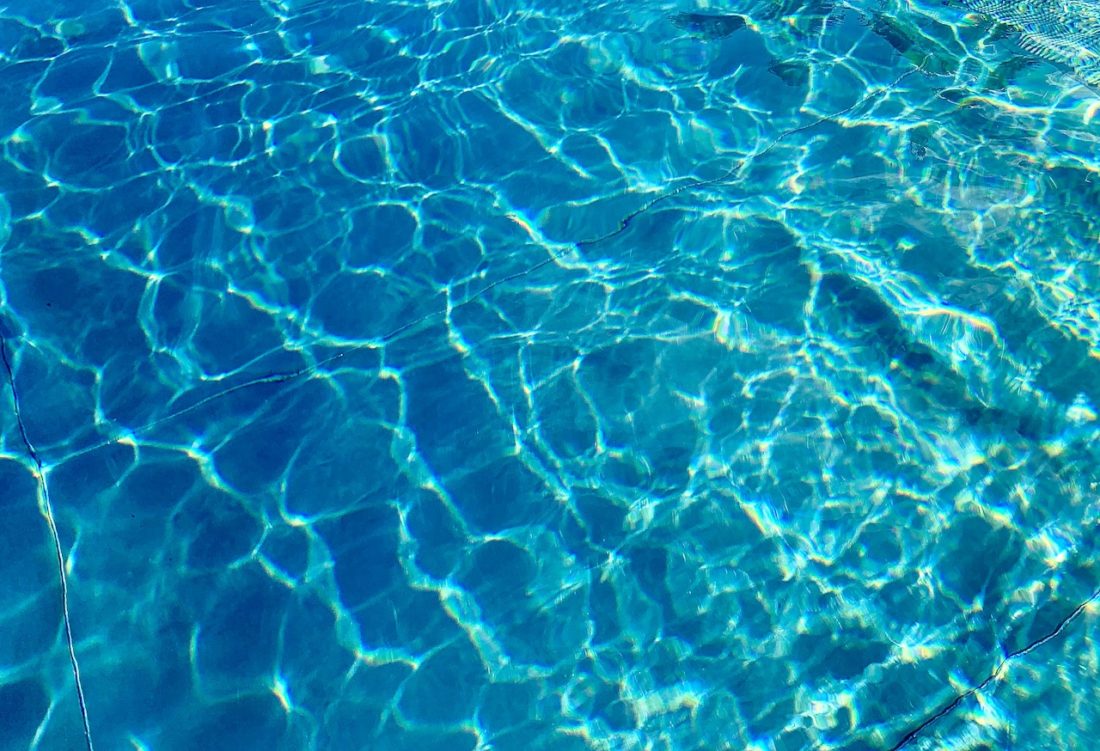 SE rejected that on grounds that SE's Office of Judicial Administration (OJA) "cannot deal with complaints made directly against Swim England'. That was decided, the Weston review notes, "by the Judicial Commissioner only after having consulted with the Director of Legal and Governance (Cox) or British Swimming, the NGB for Swimming and upon who's board sits the CEO of SE (Nickerson)."
The rejection led to as second complaint, against the chair but that too was rejected and the Judicial Commissioner wrote to the Titans group on May 23, 2022, to tell them: "…the complaint essentially is against the Swim England process and the disaffiliation of [Club 1] where the fundamental review process undertook is challenged. Additionally where an investigation concerned / related to child welfare concerns, the ICPO's report and any determination contained therein is final. There is no avenue of appeal under this procedure. The Complaint also refers to specific Swim England employees where the Office of Judicial Complaint process does not have jurisdiction to deal with complaints directly against SE / its' employees in their employed roles. There is also no identifiable specific complainant as a generic email is given. The complaint is therefore rejected and the complaint fee refunded on this occasion.
b. That rejection followed discussion between the Judicial Commissioner and SE's Director of Legal and the Director of Legal and Governance for British Swimming."
Last November, the Titans summarised their claims and complaints for review purposes as follows:
• That they (or the members) were not consulted following the First or Second Report or prior to the imposition of the disaffiliation.
• That they (or the members) were not interviewed as part of the process that led to the ICPO preparing the First or Second Report.
• SE's communications were inconsistent with other agencies – there was said to be a current safeguarding risk by SE but neither the LADO, School nor the ISI were aware of it.
• The sanction was not justified
• They nor the members were entitled to challenge the sanction.
• The effects of the sanction at the club or school were not taken into account. The outcome meant some parents would be required to travel on 4 hour round trips for their children to continue with SE affiliated swimming, required for access to competition and selection
• Titans, club, college and parents had not had a rationale or explanation for any decision.
• Titans parents did not have any support from SE.
• Breaches of confidence occurred during the case, but SE made no investigation or sanction.
The Weston Review will be made public in due course and there is much in it that is not covered in this feature. Some of its recommendations were outlined in The Times report and, as noted above, SE has stated that all have been accepted. We look forward to bringing you the full list.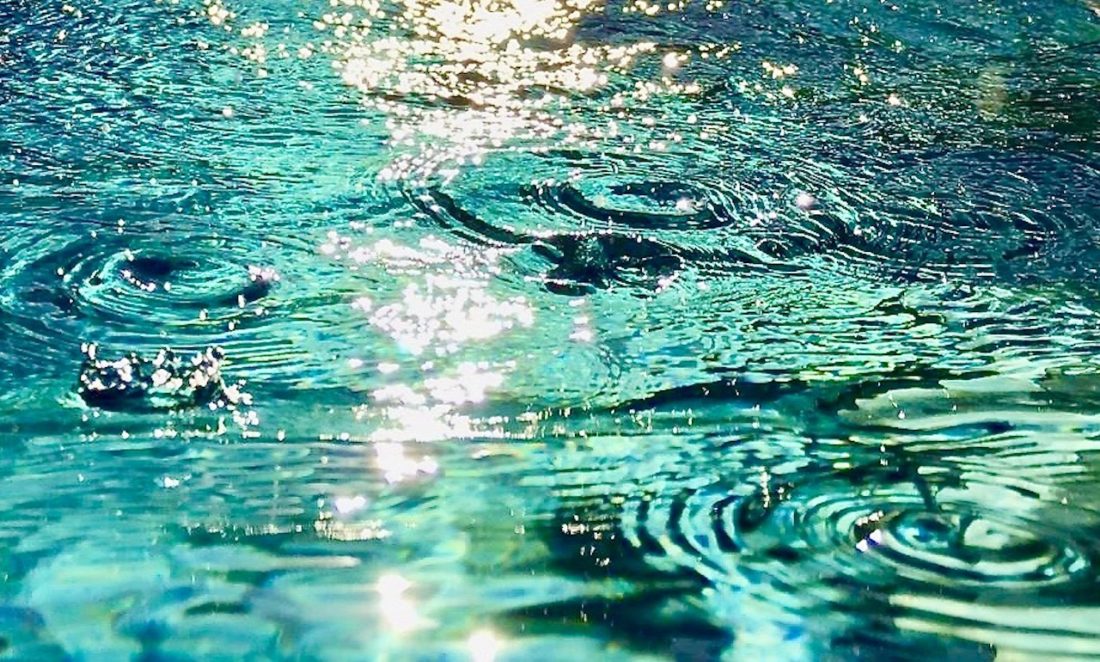 Implementation, Weston writes, is "urgent". He recommends monthly reviews when the process of meeting the June and September deadlines begins next month.