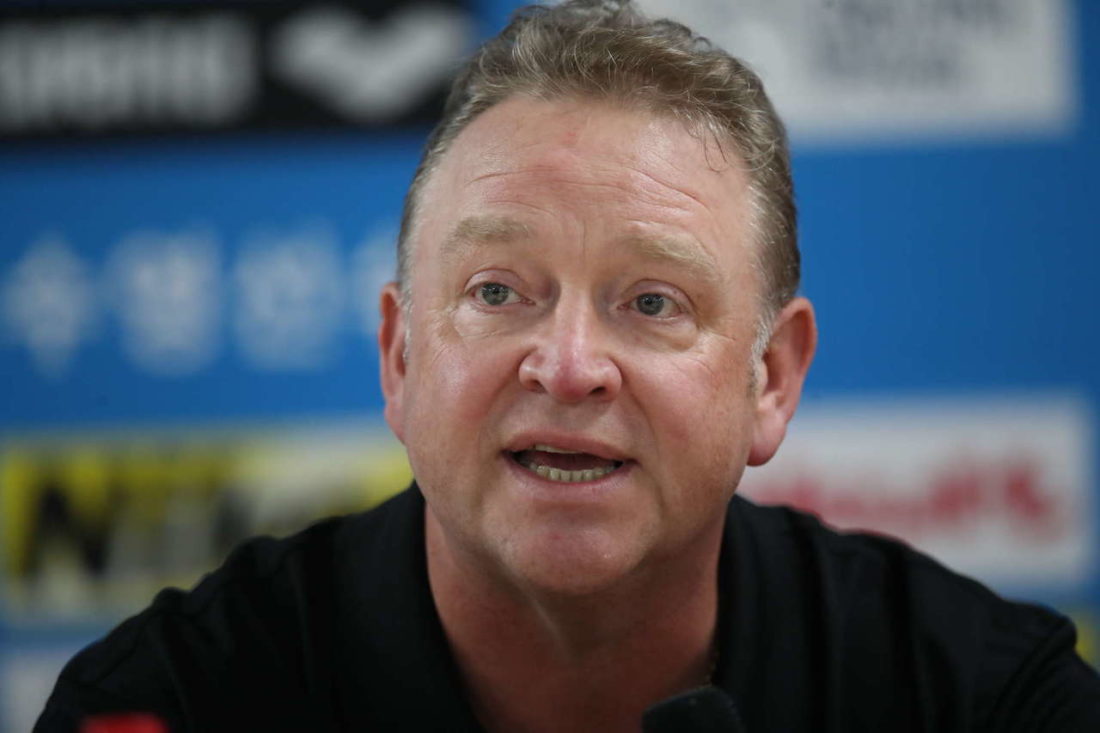 In a series at Swimming Canada, Performance Director John Atkinson is considering the impact of the coronavirus COVID-19 pandemic on the sport of swimming, on the physical and mental wellbeing of the swimmers and coaches and how that spills out to the rest of society. Basic argument: we need pools to open, to be up and running as going concerns – and the arguments for that are far from purely financial.
In Part 1 of the Swimming Canada series, Atkinson explained why the swimming and all players in and around the sport need to be aware of the stark challenges faced by clubs, coaches and swimmers. In Part 2, he considers what programs might prioritise in the coming months and what opportunities the pandemic has brought to the surface when it comes to reshaping the sport, the types of competitions it holds and the chance to use a crisis as a catalyst "to make needed changes for the good of the sport and our athletes".
John Atkinson on a sport in crisis – Part 2, in the realm of high performance
courtesy of Swimming Canada
Q: What is important as we move towards September and onwards? 
A: As the return to swimming training has been gradual, I believe it is important that we minimize time out of the pool in the fall and winter for the athletes. Initially it was hoped programs would return in June across the country and this was not the case. Some clubs have returned through July, more are following in August and then others will be back in September.
Municipality and university facilities are vital for all sports, and of course their pools are significant in swimming and need to be open and accessible. We also understand that swimming clubs and swimmers will build back their training responsibly.
Coaches and clubs need to think of any training time in July, August and September this year as a bonus to be ready for what is normally a traditional year in swimming, a slightly longer run to the trials in April of 2021.
As athletes go back to school and university in September it is a time for coaches to identify any additional stressors the athletes will be dealing with and look for recovery as required by individuals at that stage, but not implement a one- or two-week break for all. Never do all the swimmers in the squad need the same recovery and certainly not all at the same time. Athlete recovery on need is always the right way to go – that's supported by science, and it's also sometimes the art of coaching to recognize the signs.
Q: What will happen when returning to competitions?
A: Returning to competition will happen and it can be planned to ensure health and safety requirements are met. Racing from Sept. 2020 to March 2021 for the Olympic Trials level swimmer should be looked at within in each province. What racing opportunities can be organized that cut down travel while offering quality swimming exposure that is so important as they prepare for the trials in April?
There are always things coaches can organize in their programs such as suited efforts, scheduled time trials, unannounced "cold swims" – these can be implemented in the programming now. Or we can look to have these types of swims under time trials conditions on off distances, like 75 metres for 100-m events, or 150 metres for 200-m events and so on. We are developing examples of this to be shared with our coaches, and that will be available soon.
Q: How can we use the pandemic to improve what we do in competitions for age group and youth swimming?
A: Another thing to consider is making age group and club competitions more attractive to swimmers and families. This is required to perhaps retain our 12- and 13-year-old swimmers. We can address the 15-hour days at swim meets over a long weekend. We want our sport to be an experience that attracts swimmers and their families to the pool and to stay in the sport.
We can consider everything from how many officials are really required, to how coaches rotate through competitions. Swim meets may have fewer age groups in them, maybe only 11- and 12-year-olds one weekend and then 13- and 14-year-olds the next for example.
Training and the right fundamentals need to continue. We don't need swimmers doing more competitions per se. But there may be more competitions organized that can achieve shorter sessions and make the sport more attractive to all (and allow the new normal to happen with regard to health, safety and social distancing).
Swimming Canada and the provincial sections have already worked together on resources such as the Return to Swimming Framework, and are developing resources for a return to competition. The provinces have shown what can be achieved by developing their plans and working tirelessly toward their clubs returning, with everything moving quickly and having to adapt to provincial health mandates. There is an opportunity here that swimming as a whole can grab and we all make the sport better, don't let it pass you by!
Q: Is there anything else you would like to add?
A: As a sport we can move forwards and beyond what we have done before. We can use the pandemic as a catalyst to make needed changes for the good of the sport and our athletes. It will take everyone pushing in the same direction, first to return to training, then returning to competition and then to be smarter in everything we do and work towards. An openness to embracing change needs to happen. We can think of all the reasons it could be difficult, or we can all focus on what we need to change and how we can make it happen.
It is going to take the swimmers, their families, all clubs and their boards, the coaches and provincial sections to all continue the many partnerships that have worked so well in the last few months. We can be better as we come out of this and move into the future.
As a national sport organisation we have great support from our partners such as Own the Podium, Sport Canada, the Canadian Olympic Committee, the Canadian Paralympic Committee and the Canadian Sports Institute network, as well as our provincial sections and the provincial governments. We could not have achieved what we have done to date without the support of all our partners, and we will certainly need them all as we move into 2021 and beyond.