Here's To A Return To The Source Of Happiness & Health In 2021 To S.O.S. Readers & The Wider Swim Shoal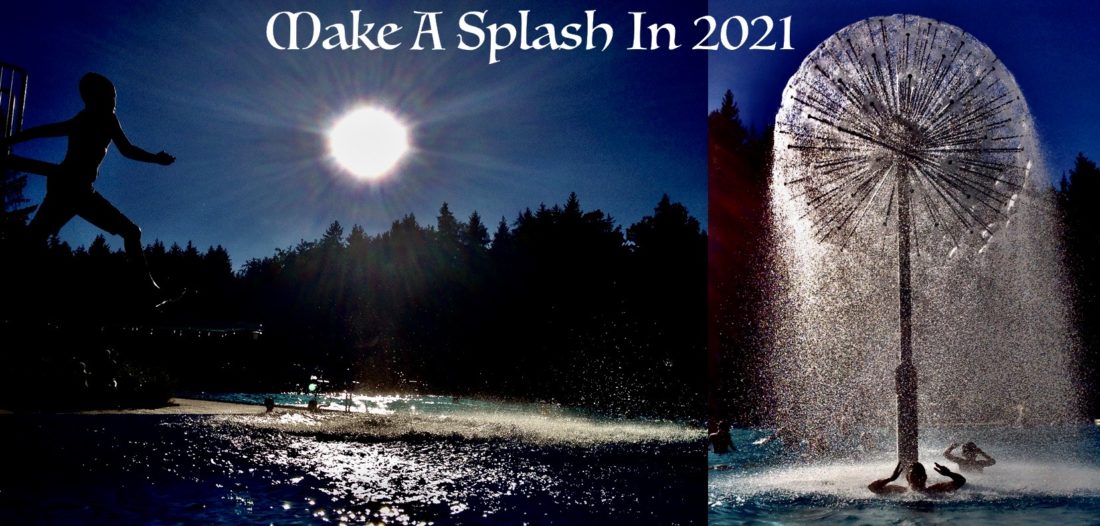 S.O.S. indeed – there has been no year quite like it in swimming: even during the dreaded days of the Spanish 'flu more than 100 years ago, swimming witnessed World records in the Olympic-sized pool. Not this year. The COVID-19 coronavirus pandemic that swept across the world, leaving death and despair in its wake, also had a devastating effect on the sport of swimming and swimmers far and wide.
Even as we watched the saving grace of the International Swimming League in October and November and even now as we look forward to Olympic action in Tokyo in 2021 at a delayed Games, many swimmers, coaches, swim programs, pools, parents and others remain locked out of "the norm".
Swimmers, swimming leaders such as coaches John Atkinson, Jon Rudd and many others, advocates and experts such as Prof. Romano Spica [Part 1 – Part 2 – Part 3], led clarion calls for pools to remain open as places long familiar with health issues, hygiene and myriad safety controls and practices pertinent to allowing swimming to continue even in the face of the challenges of pandemic. To no avail far and wide.
Coaches have quit the sport, many may never return; young swimmers, too, have move on and many never make it back. Programs and the communities they help to support have struggled in many nations around the world. There has been a toll on health, mental and physical and many sound messages have fallen on deaf ears.
Truth: swimming voice is not as big as it might be – and that mattered very much when it mattered most. More on that theme in 2021.
Meanwhile, not all was 'downside'; there were many stories of struggle and breakthrough in 2020. As S.O.S. wishes readers and maybe readers a Happy and Healthy New Year ahead, we start to look back at some of those stories, with a focus not on 'swimmer of the year' (that subjective exercise, you can find elsewhere in abundance) but on the significant events and developments that speak to our name: the state of swimming … S.O.S.
Ahead of reflecting on the voice of athletes, on the Sun Yang case, on investigations into swimming governance and much else that will continue to play out in 2021 and beyond, I recall my favourite published interview of 2020, with Sippy Woodhead, our chat touching on themes that ripple out to many connected dots along the thread of swimming history.
With wine or whatever you wish but water, here's to water and a return to the source of life, health and happiness in 2021…
Craig Lord, S.O.S.