Hector Pardoe Breaks 26-Year-Old World Record In 10.5-Mile Lake Windemere Crossing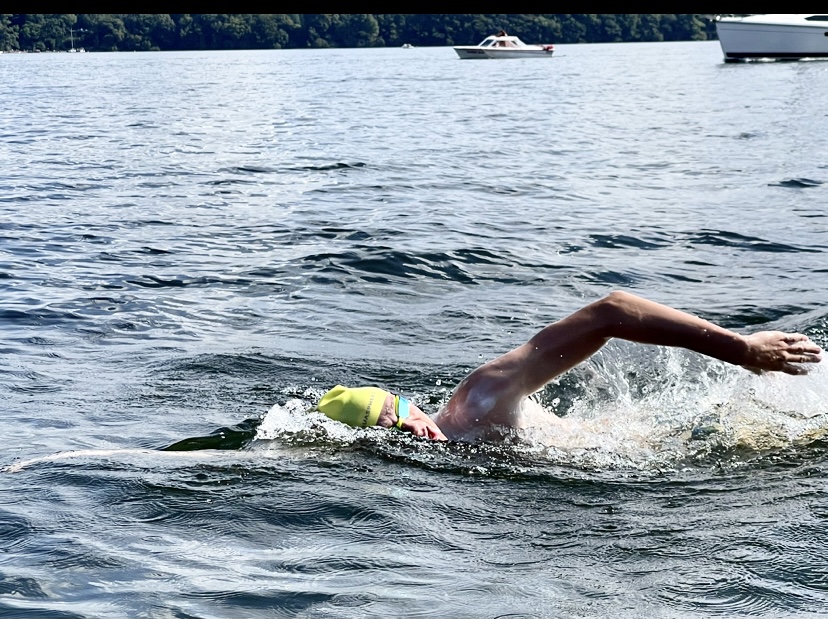 Hector Pardoe, Britain's top open-water marathon swimmer, broke a 26-year-old World record when crossed a 10.5-mile stretch of Lake Windemere on Saturday in 3 hours 40 minutes and 28 seconds in pursuit of the standard and to raise money for clean waters.
The Windermere 10.5 Miles 1 Way (Fellfoot to Waterhead) British Long-Distance Swimming Association senior men's record had stood to then Britain international Justin Palfrey at 3:48:04 since 1997. Now it's in Pardoe's hands with an effort that raised funds for the Lake District Foundation and its mission to improve the water quality of lakes in the UK.
Olympian and Welsh International, Pardoe, 22, grew up and trained in Shropshire as a lad. He was glad to get the swim in as race practice too after the Paris 2024 Marathon test event was cancelled last month due to poor water quality in the River Seine.
Pardoe, coaches by Andi Manley at Loughborough, emerged from his record swim looking south to the English Channel as the next big one on his bucket list:
More About Pardoe, who grew up in the sport coached by his father Jon Pardoe, the first director of swimming at the Ellsemere Titans, and former marathon ace for Britain Alan Bircher:
SOS – June 2021 – Hector Pardoe & The French Odyssey Of A Vegetarian Ellesmere Titan Who Overcame Fear Of Jellyfish For GB Ticket To Tokyo Olympic Marathon
The following year, Swim England effectively shut the Titans down but a damining independent report issued in February this year highlighted why parents and supporters of The Titans who claim their children have been "harmed and traumatised" and who continue to campaign for the association's decision to be overturned. Sport England apologised after the Weston Report concluded and accepted a reform plan that Sport England, the funding body, has insisted on, but neither has yet budged on the decision to close the Titans.
Meanwhile, Pardoe's focus is on the big and much-needed clean up of UK waters. In his GoFundMe campaign to raise funds for lake clean-ups, Pardoe wrote: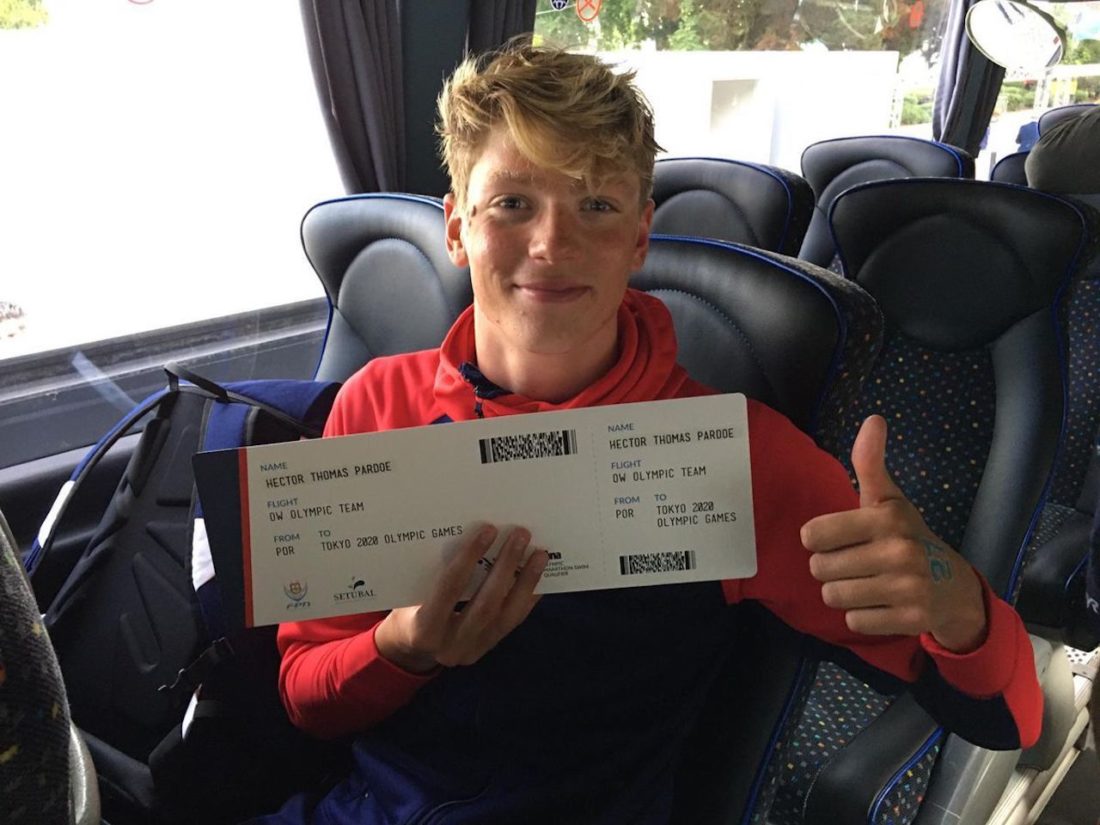 "I've experienced first hand the implications polluted water has on our ability to swim in open water, most recently with the cancellation of the Paris Olympic test event in the River Seine, not to mention that I have been a vegetarian athlete all my life. Therefore I am extremely passionate about proactively fighting to conserve the environment in which we Live, Breath and SWIM."

Hector Pardoe, GoFundMe – photo: Just the Ticket to Tokyo and a debut Olympics – Hector Pardoe – courtesy of Hector Pardoe/British Swimming
The Lake District Foundation's stated vision is "that the Lake District will be an inspirational example of sustainable development in action, and a place where a prosperous economy, world-class visitor experiences and vibrant communities come together to sustain its spectacular landscape, wildlife and cultural heritage."
Pardoe noted in a recent BBC interview that open water pollution, an existential threat to wildlife and the health of the global ecosystem, was also a health concern for marathon swimmers: "It is scary, especially for the future for open water swimming. I've noticed it more this year, it wasn't just Paris, it was also in Fukuoka, Japan, at the World Championships. It is damaging the sport and it's growth."
Pardoe – "Confidence Reborn"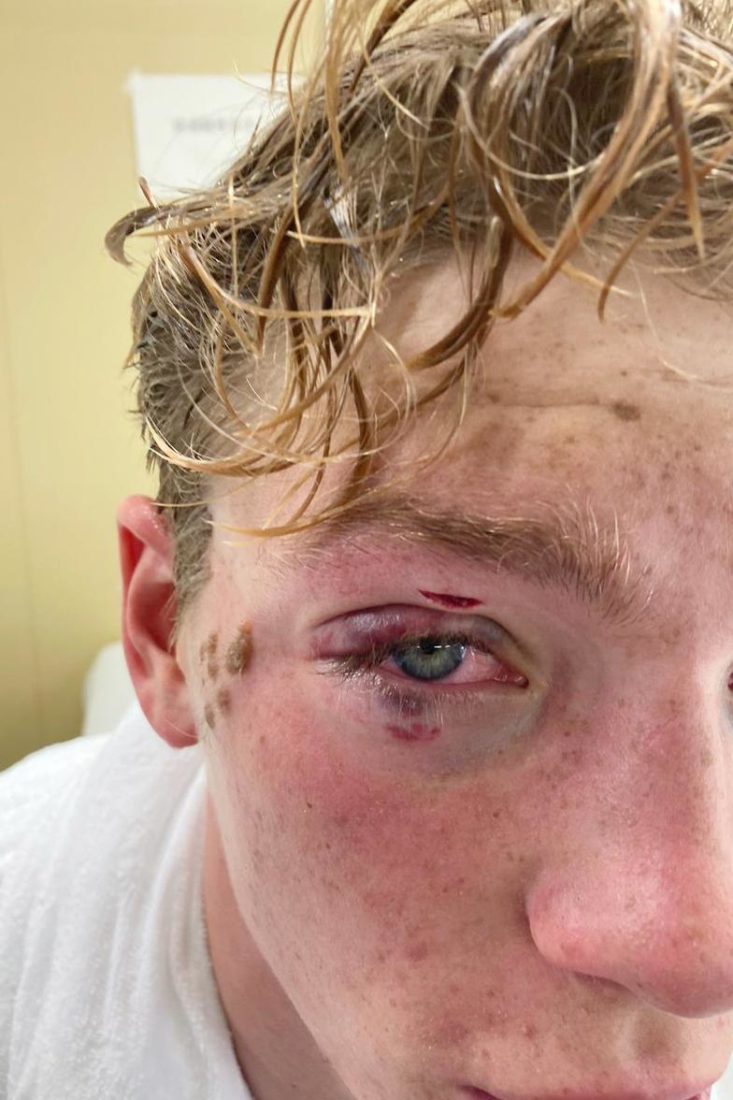 On the way to his epic on Windemere, Pardoe said his confidence had been "reborn" two years after his hopes and dreams in the Olympic marathon at Tokyo2020ne were dashed by the injury he sustained when he was elbowed in the eye.
The swimming scrum is a risky place and after the impact, Pardoe, beyond the pain, was unable to see. His bloody eye had already started to turn black and blue by the time he spoke to the media.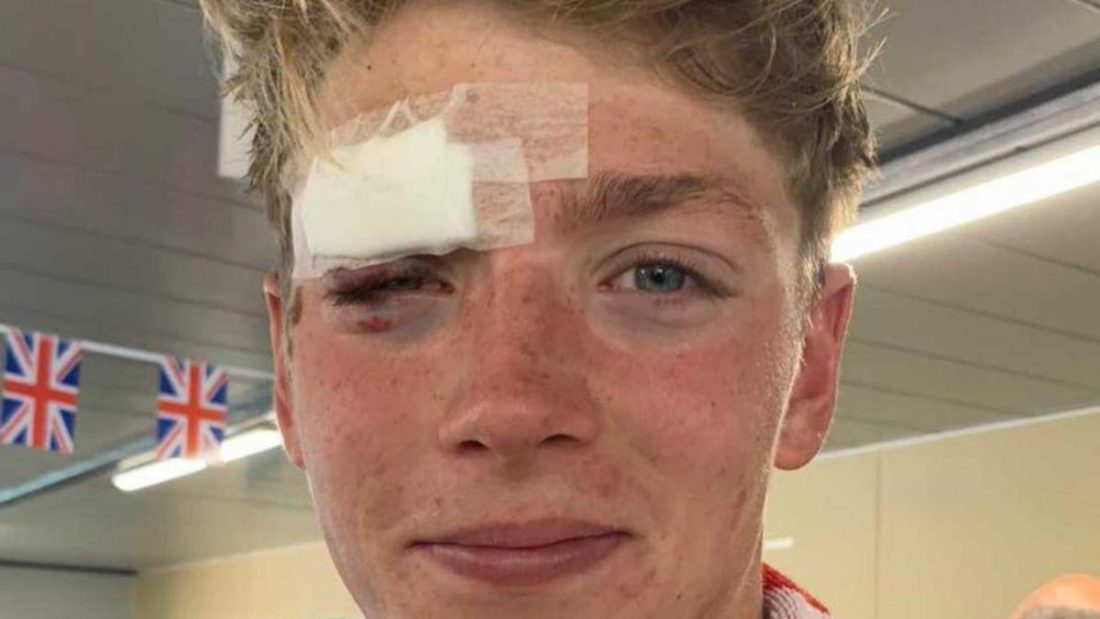 It was not his fault and it was nothing to be ashamed of but it was not what young Hector had worked so hard for, not what he had gone all that way for.
He told former teammate Harry Bamforth, now cutting his teeth in journalism at
BBC News West Midlands: "It did knock my confidence a bit. I was at the pinnacle of sport, everyone is watching the Olympics, right? Then that goes and happens to me, so it was tough to get over and come back from."
Two years on, just over a month since he finished 10th in the 10km and 15th in the 5km at the World Championships in Fukuoka and one year out from Paris 2024, Pardoe is motivated and buoyed by a fine season of work behind him. He told Bamforth: "This year I have just completed has been fantastic and I'm really confident going into the next season. I've had my confidence reborn."