Having Flown Past Dad Xavier In 2019 Léon Marchand, 19, Is On The Wing Of Esposito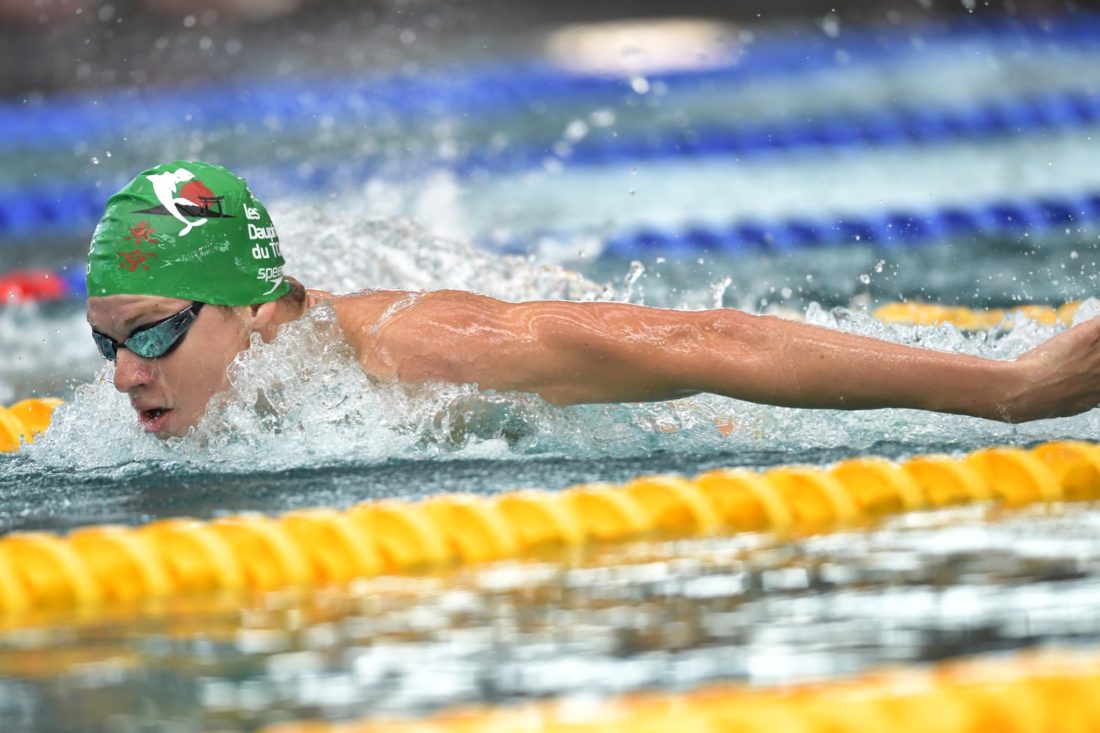 Having taken a sledgehammer to the French 400IM record on the opening day of nationals in Chartres, Léon Marchand, 19, wiped 3.2sec off his best 200m 'fly time for a 1:55.40 victory and second ticket to the Tokyo Olympic Games.
One leap begat another: Marchand rocketed up from 11th all-time in France on 1:58.60 to third less than a second outside the 1:54.62 that has survived as the French record since Franck Esposito claimed the 2002 national title at Chalon-sur-Saône. The closest to that since was a 1:55.05 from Clement Lefert in shiny suit in 2009.
Esposito had a soaring career: Olympic 200 'fly bronze medallist at Barcelona 1992, he claimed silver at Perth 1998 Worlds when Léon's dad Xavier was his fellow silver-winning teammate; the World short-course title in 1993; put in a bull-run of longevity with European long-course crowns in 1991, 1997, 1999 and 2002, with silver in 1993; claimed the Euro s/c title in 2003 to end his podium career. He was also a five-times Mediterranean Games champion, over 100 and 200 (x3) butterfly. During his career, he set the World s/c record four times over 200 'fly.
Marchand split: 26.07; 55.24 (29.17) 1:24.99 (29.75) 1:55.40 (30.41, for a last 100 of 1:00.16). Second home was Swiss medley ace Jeremy Desplanches, on 1:58.20, 0.05sec ahead of Matthias Marsau.
The son of Xavier Marchand, Perth 1998 Worlds silver medallist over 200IM atop a career that included European silver and bronze medals and the Mediterranean Games title in the same event, Léon Marchand caught up with dad on the clock as a 17-year-old in 2019: 1:02.3 on 100m breaststroke to 1:05 for dad; 54.28 in the 100 'fly, 55.45 for dad; 2:00.66 in the 200IM, 2:01.08 for dad … and so on.
Then on day 1 in Chartres, he turned the sailboat in which he sailed by Xavier's 4:21 best 400IM in 2019 into a speedboat with a 4:09.65. That marked the latest extension of this trajectory from Marchand Junior, whose mum is Céline Bonnet, the French 1992 Olympic swimmer and teammate of Esposito when he claimed his Olympic bronze:
The Marchand Family Progress:
2021: 4:14.97 last month; 4:09.65 this week for 3rd on the 2021 World rankings
2020 best – 4:16.81
2019: 4:19.78 was the moment he got past dad on his way to a 4:16.37 best that season, with three other 4:19s in between and three efforts in the 4:20s.
2018: 4:35.37 at 15, with his eye on dad's 4:21.33.
Now, Léon Marchand is heading to Tokyo with his eye on at least one Olympic final (he's probably within a second of the kind of time that will make the 200 'fly final, too), in which, as any teenager knows, anything can happen.
Charlotte Bonnet Tops The Bill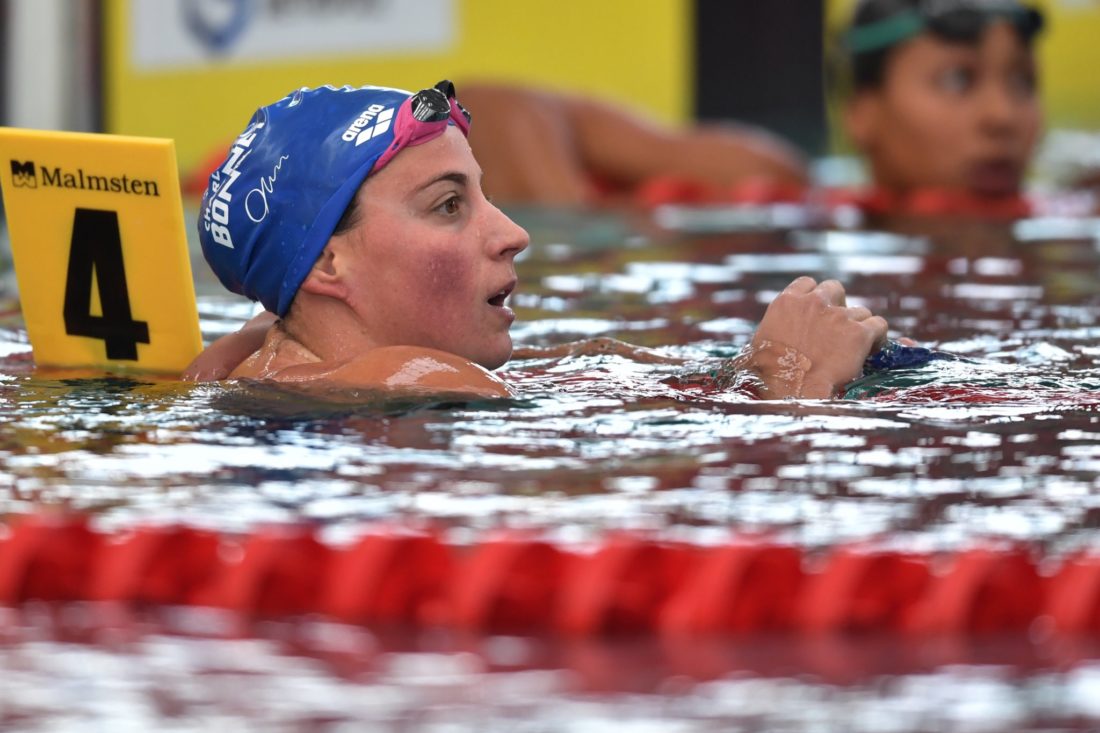 The meet is not the only Olympic qualifier and the French team is largely selected, Chartres a last-chance saloon. Even so, on day 3, Charlotte Bonnet secured her ticket to the Tokyo 200m freestyle with the top performance among women a 1:56.67 ahead of Assia Touati's 1:59.70.
The men's 200m free went to Bonnet and Desplanches' Olympic Nice teammate Jordan Pothain in 1:46.93, 0.04sec ahead of Jonathan Atsu, on 1:46.97. Third place went to Hadrien Salvan in 1:47.61, ahead of Enzo Tesic, on 1:48.04, while the B final went to Roman Mityukov in 1:47.73. Fantine Lesaffres edged Lara Grangeon in the 400IM 4:41.97 to 4:43.00.
The French federation is steadily releasing the artwork for its selected Tokyo 2020 Olympic team members. Below are a few from today, including Mewen Tomac, who won the 100m backstroke in 53.13 yesterday ahead of the winner of main trials Yohann Ndoye Brouard, on 53.47 in Chartres.