Haughey (1:54.12 200Fr) & Qin (57.76 100Br) Dominate With Asian Games Record Wins As Korea's Men Stun Rivals With 7:01 Asian 4x200m Mark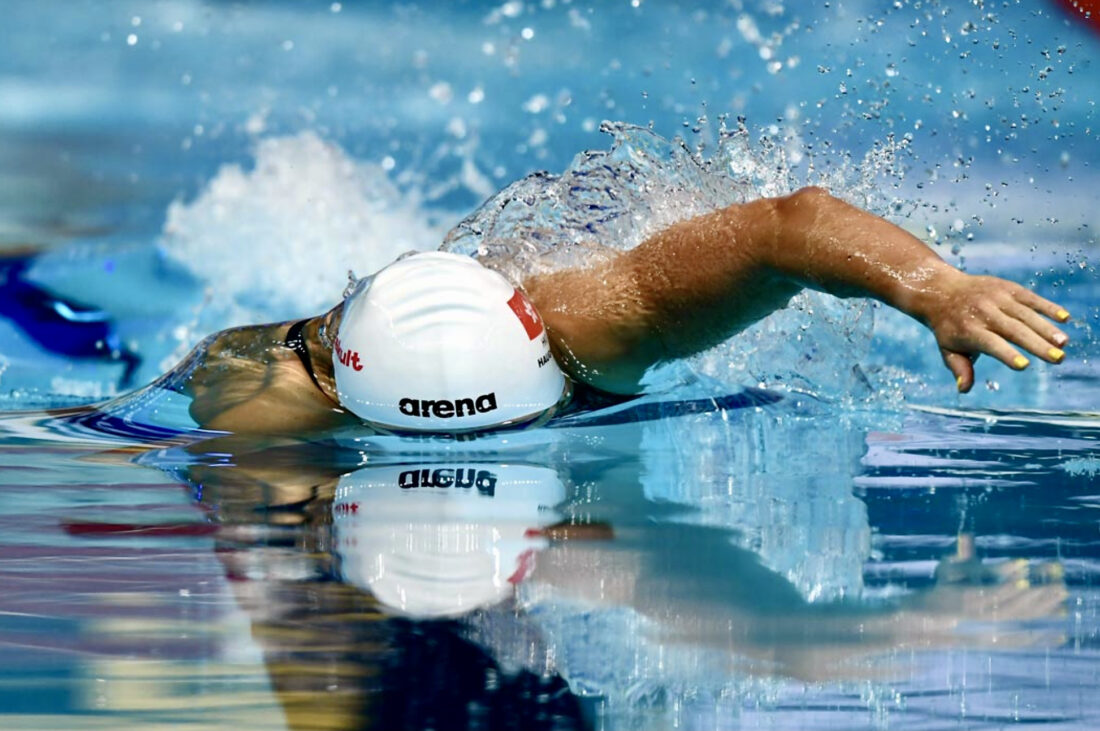 Double Olympic silver medallist Siobhan Haughey shattered the Asian Games record with a dominant 1:54.12 victory in the 200m freestyle for Hong Kong and China's Qin Haiyang clocked his fourth sub-58sec 100m breaststroke for a 57.76 meet-mark victory on the second day of action in pool at Hangzhou.
China did not have everything its own way in day 2 but the host nation's Games-record-smashing gold rush and power-packed podium back-up continued apace, the women's 200m medley a prime example when Yu Yiting clocked a meet mark of 2:07.75 to put victory beyond a shadow of a doubt.
Korea Steps Up To Olympic-Podium Shot Quartet With 7:01 Asian-Record Victory in 4×200 Free
The last final of the day, the men's 4x200m freestyle, produced the upset of the Games in the pool so far, Korea trouncing China and Japan with a 7:01.73 Asian record victory victory to raise to the ranks of Olympic podium contenders in Paris next July.
The Asian record had stood to Japan since a shiny suited 7:02.26 in Rome back in 2009, while the same nation had also owned the Games record, at 7:05.17 since 2018. That was pulverised by Yang Jaehoon (1:46.83), Lee Hojoon (1:45.36), Kim Woomin, on a stunning 1:44.50 – the fastest split in the final, and Hwang Sunwoo (1:45.04).
The Koreans led from the 100m mark of the second leg all the way to gold in 7:01.73, a time that makes their nation the fifth fastest in history behind the USA, Great Britain, Russia and Australia, all nations with Olympic 4x200m gold in their pantheons.
China took silver in 7:03.40, with Pan Zhanle bringing the team home in 1:44.77, Japan the bronze in 7:06.29.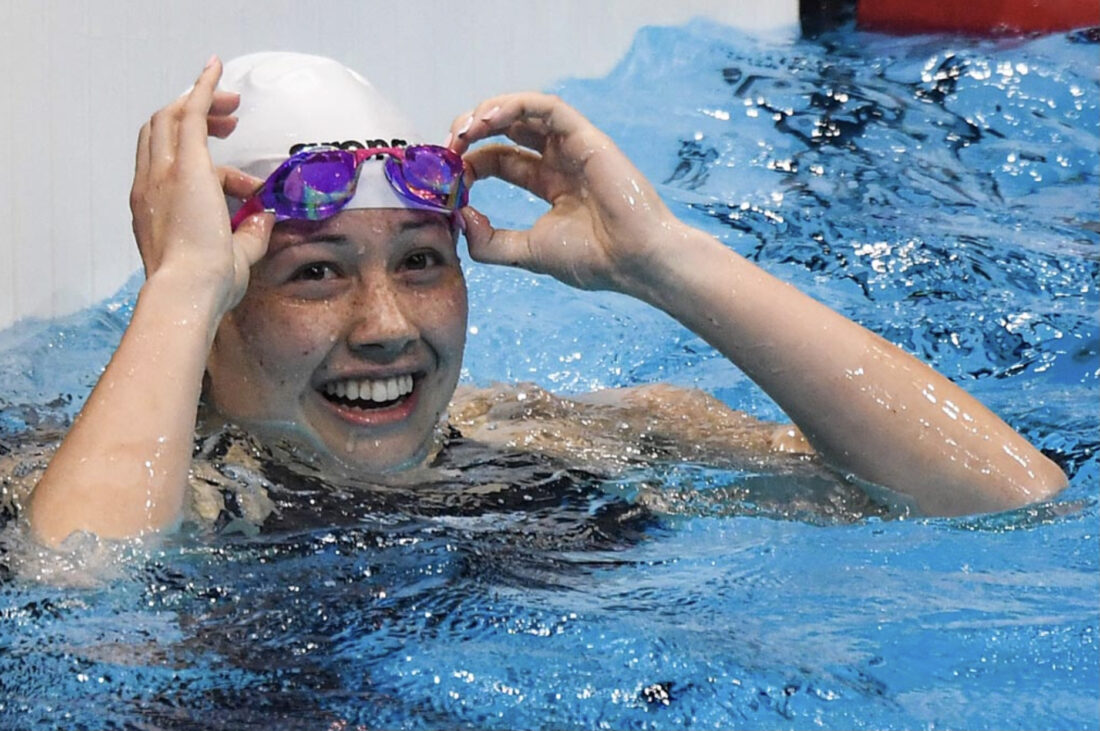 In Haughey's wake, Li Bingjie, 1500m champion of day 1, and China teammate Liu Yaxin completed the podium in 1:56.00 and 1:56.43 respectively, with Korea's Hur Yeonkyung closest to the medals on 1:58.92.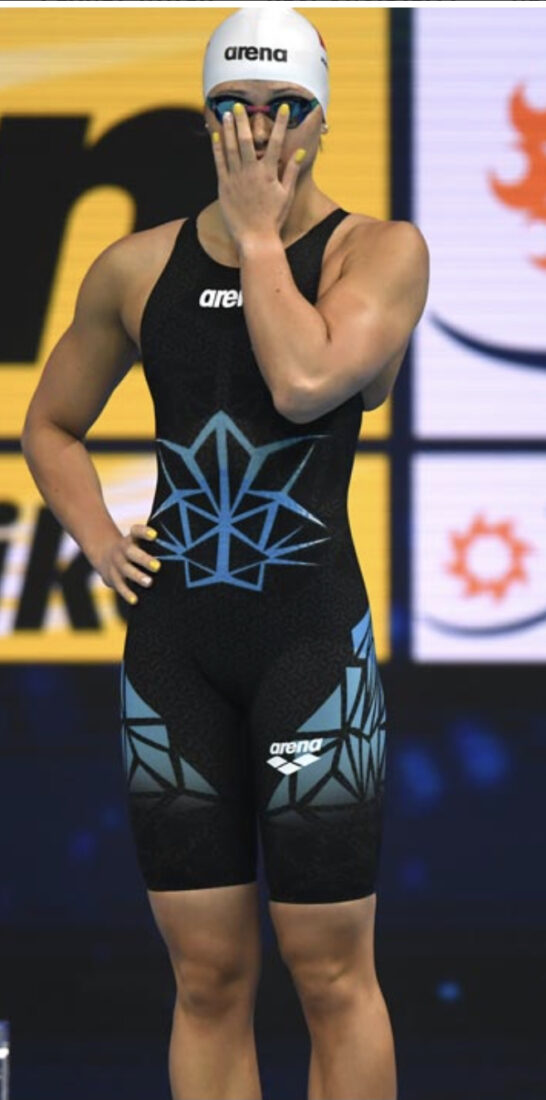 A touch shy of her Asian record of 1:53.92, the time in which she claimed silver behind Australian Ariarne Titmus at the Tokyo 2020ne Olympic Games, Haughey took the lead from the blocks and never looked back, racing through splits of 26.78, 55.68 (28.90), 1:25.26 (29.58) and 1:54.12 (28.86), the latter the only sub-29 finish in the field.
The Asian Games standard had stood to China's Zhu Qianwei since the 2010 Games, the last edition of which was in 2018 before the Covid pandemic knocked the sports schedule off course, delaying the 2022 event by a year.
Haughey was not the first on the day to halt the Chinese monopoly on gold after all seven titles on day 1 went to the hosts.
In the men's 50m freestyle, Korean Ji Yuchan gave warning with a 21.84sec Games record in heats before taking the title in his second meet mark of the day, 21.72, ahead of Hong Kong's Ian Yentou and China's Pan Zhanle, on 21.92 the day after a 46.97 Asian-record win in the 100m freestyle.
In other dash finals, Xu Jiayu added the men's 50 back title to the 100m crown he won yesterday, his 24.38 keeping team-mate Wang Gukailai at bay on 24.88, the bronze going to Ryosuke Irie, Japan's 100m silver medallist of yesterday, in 25.15.
The women's backstroke dash also produced a China 1-2, Wang Xueer the champion in 27.35, Wan Letian just 0.06sec away on 27.41, the podium completed by Japan's Miki Takahashi in 28.21.
Qin Haiyang Makes It Sub-58 No 4 For Asian Games-record Victory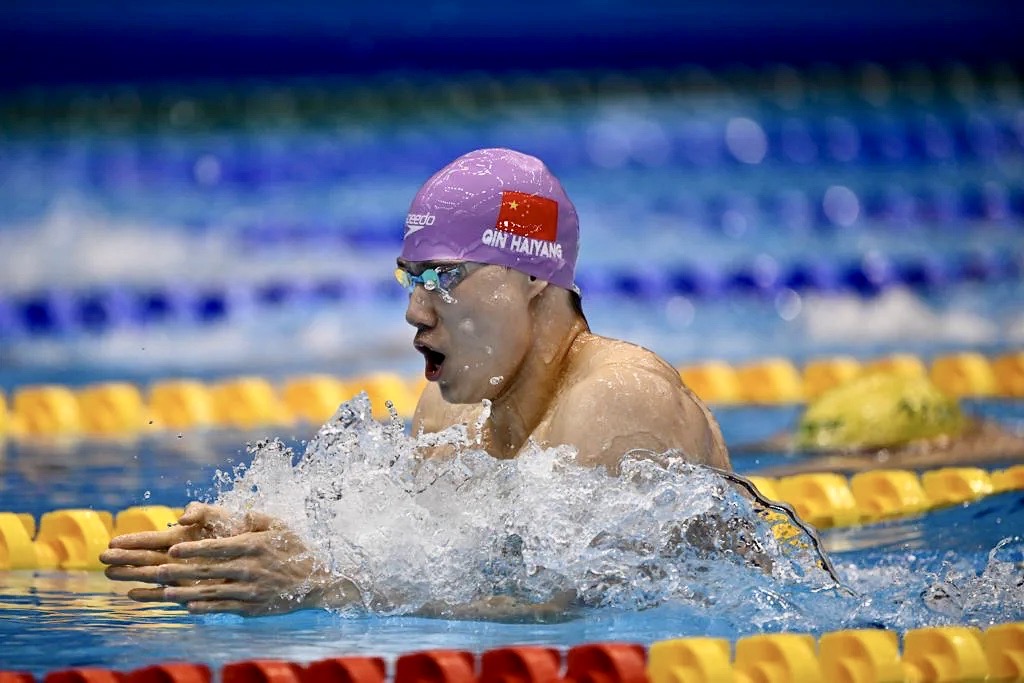 One of the big bolters of the 2023 World Championships in Fukuoka, with gold in all three breaststroke finals and a World record in the 200m, Qin Haiyang fell just shy of his Asian record of 57.69 to claim the home Hangzhou 100m crown in a Games record of 57.76.
That made it sub-58sec No4 for the Chinese 23-year-old, after his world-title winning effort in July (for No15 on the all-time performances list adrift the best 14 efforts of Britain's 2016 and 2020ne Olympic champion Adam Peaty), the 57.82 he clocked led in semis on the same occasion and his 57.93 debut below 58 at China nationals in May.
Qin, the world all-time No2 adrift Peaty's epic 56.88 World record, had taken down the meet mark of 58.86, set by Japan's Yasuhiro Koseki in 2018, with a 58.35 blast in heats before raising the continental showcase's high bar of pace a touch more in the final for a home-alone win ahead of the former China No1 breaststroke man Yan Zibei, on a distant 59.09, the bronze to Korea's Dongyeol Choi in 59.28.
Yu Ever Closer To Ye's 2012 Jaw-Dropper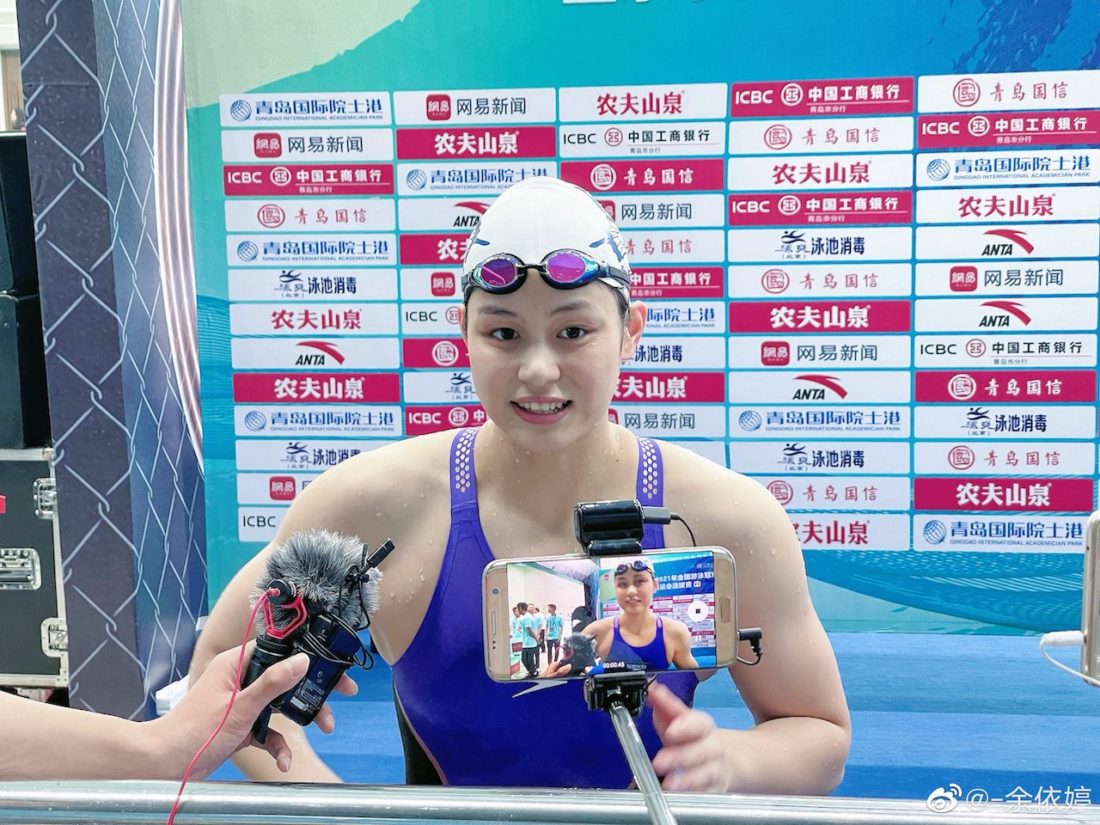 Yu Yuting's 2:07.75 is the closest any Asian swimmer has come to 2012 Olympic champion Ye Shiwen's 2:07.57 Asian record, set as a 16-year-old in London making headlines around the world as the first woman in history to finish an Olympic swimming final as fast as her male counterparts, a feat she performed with a staggering freestyle finish in the 400m final on the way to the medley double.
Yu Yiting took bronze at the World Championships behind Americans Kate Douglass (2:07.17) and Alex Walsh (2:07.97) with a 2:08.74 effort that was sept aside today at the home Games on her way to another Games in another country, France and Paris 2024.
Yu's new personal high took her inside the 2:08.34 Asian Games standard established by Korea's Seoyeong Kim in 2018. Today, Kim took bronze in 2:10.36, with Ye Shiwen making it yet another China 1-2 in 2:10.34.