Happy Independent Journalism Day This July 4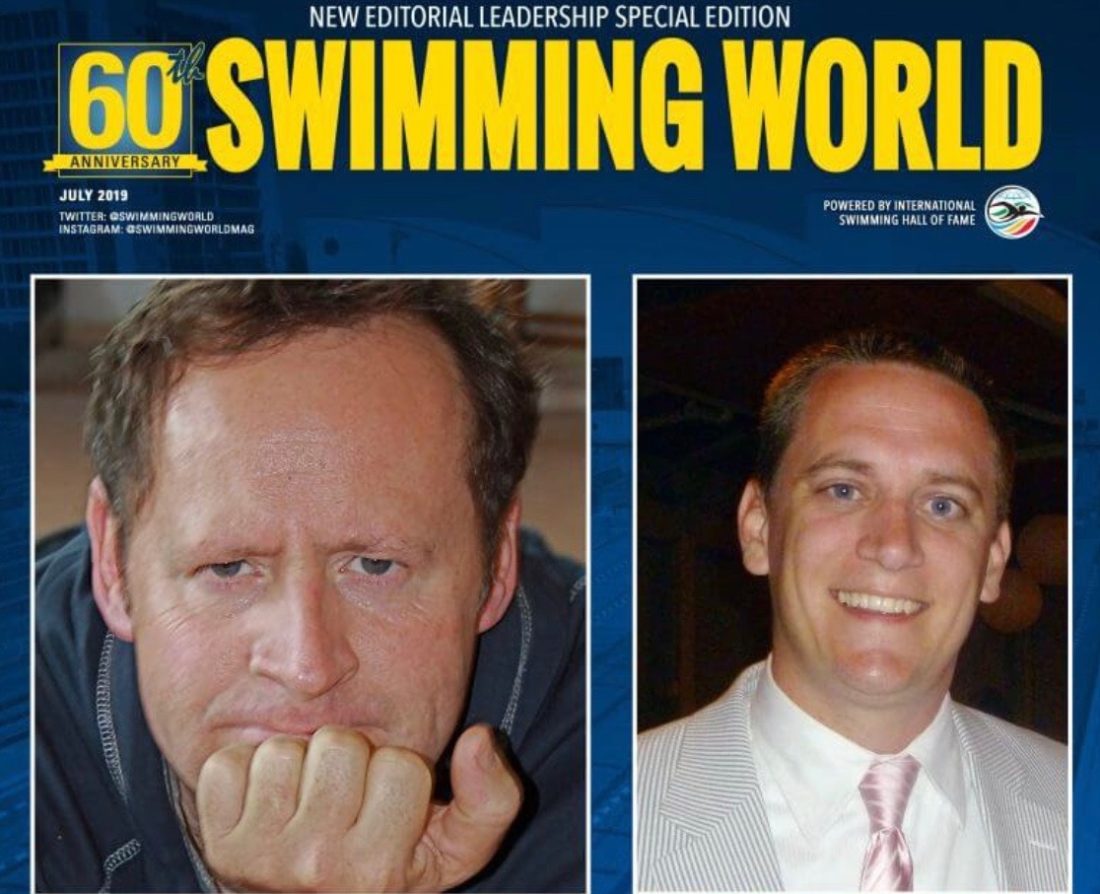 This U.S. Independence Day, here's some news from the water on a new voyage back and forth across The Pond and a declaration of press freedom and independent journalism: "A new chapter starts at Swimming World today as we celebrate Independence Day in the United States. It is only fitting that we also celebrate the freedom of the press and independent journalism on this day by welcoming Craig Lord and John Lohn back to the fold to oversee Swimming World's media platforms. Lord takes the title of Swimming World Editor-in-Chief and Lohn is the Associate Editor-in-Chief.
It'll be great to be working once more with John after our efforts on SwimVortex – and we're both looking forward to providing direction and focus for the energetic and enthusiastic editorial team we'll be working alongside.
I read my first copy of Swimming World at seven years old. Half a century on, I'll be approaching the written word on swimming with a view to finding the same delight and enthusiasm.
You can read the news in full at Swimming World, which includes this from this author: "As 2020 approaches, Swimming World and ISHOF, both with untapped assets aplenty, have a great opportunity to embrace the pioneering spirit of the founding fathers of both those entities, honor their legacy and write new chapters they would be proud of – and we will be proud of.
"We aim to be a daily habit for the worldwide swimming community and will seek to be good and progressive guardians of the legacy of the likes of Peter Daland, who in 1960 handed his Junior Swimmer magazine project over to Al Schoenfield, who a year later joined forces with Bob Kiphuth's Swimming World magazine; the legacy of the likes of Buck Dawson and those who followed him at the helm and among other leaders of ISHOF, which collectedly sought to keep the thread of Aquatics history alive, often against the odds, since 1965.
"Those people cared; they embraced the history and the contemporary, spoke to the past, the present and of what both those things might mean for the future. And so shall we."
As Brent Rutemiller, Publisher of Swimming World, notes:
"There will be times when SW will take on tough issues that may be uncomfortable for those associated with ISHOF as sponsors, supporters, or governing bodies. In the quest to present the truth in a balanced and responsible manner…".

Brent Rutemiller
He touches on one of the fundamental challenges for swimming, swimmers, their mentors and backers and 'guardians'. It comes down to this:
"And you will know the truth, and the truth will set you free. – Jesus, in John 8:32
A variation on that is this from feminist Gloria Steinem: "The truth will set you free, but first it will piss you off."
Some have felt and will continue to feel that way at times. Expect some to continue to work to silence, to deny and to discredit those uncovering uncomfortable truths discredit and deny, even though they must surely know they are working against the tide of history.
Rutemiller sets out Swimming World's fine editorial philosophy (see the statement).
That includes a commitment to this author's right to continue to work on projects long underway. A small part of 'what I do' will continue to be this column and the 'S.O.S – State of Swimming' blog.
There'll be no overnight, sweeping change at Swimming World but the work to make better sense of waves of news that come to us in ocean depths these days is already underway – and some of that news will be in sharp focus in the week ahead as we take up the challenge.
The World Championships are just around the corner and beyond that there's the sport's first and pioneering global professional team event to look forward too on the cusp of a new era. That era will be nothing if it does not herald changes in governance, acknowledgement of mistakes – some of them truly woeful – and embracing of good culture and practices and a commitment from the guardians of swimming to place as a priority that towers above all others athletes and their welfare and safety.
Exciting – a word that holds hands with challenging – times ahead.