Groves Takes Aim At Perkins "Shocking" Denial Of Cultural Crisis As Swimming Australia Backs Independent Integrity Process In Wake Of Misogyny Claims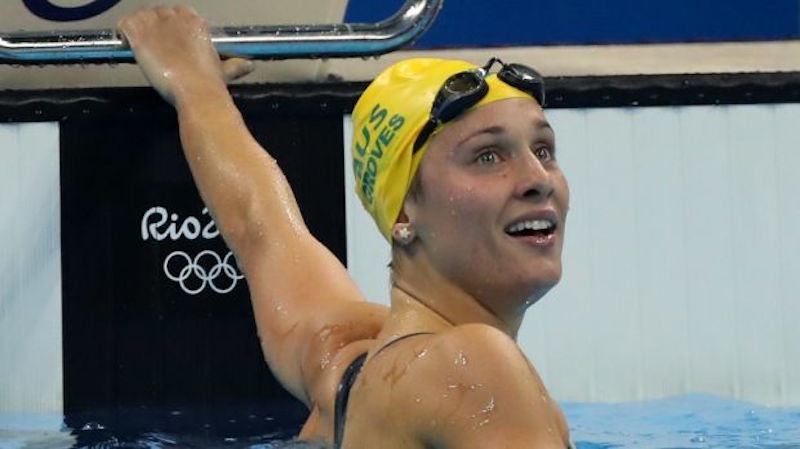 Swimming Australia's Board has voted to adopt an independent compliance process in line with its country's National Integrity Framework in the wake of concerns highlighted this year by the withdrawal from Olympic trials of Madeleine Groves, the Rio 2016 silver medallist, after she pointed a finger at "misogynistic perverts" allegedly working in her sport.
Groves, who said of late that she had no regrets about opting out of the Olympics in Tokyo this year, may take heart in a Board vote that could deliver the cultural shift she called for but she has also taken aim at Kieren Perkins, Swimming Australia CEO and legend of the 1500m free 1991-2000, over what she called his "shocking" and "irresponsible" denial of cultural problems in the sport.
Her comments were not aimed at what Perkins had to say about the latest developments and vote but about statements he made just last month.
As SA marked the formation of an independent panel to investigate the claims which will deliver its findings to Perkins and Australian Sports Commission chair Josephine Sukkar, the Olympic 1500m champion of 1992 and 1996 told channel Nine's Wide World of Sport that swimming had had "its issues" but he coupled that to the success of the Dolphins in Tokyo and cited the "camaraderie" of the Olympic swim team as an example of how "swimming's in a great place at the moment".
"That doesn't mean that we're perfect, it doesn't mean there's not challenges, but to suggest that there's some kind of deep, endemic issue is miles away from the mark," he said.
Perkins added he would "defy anyone to suggest there's a cultural issue in swimming at the moment" and in a series of Instagram posts.
Groves takes issue with that. She responded on Instagram by saying: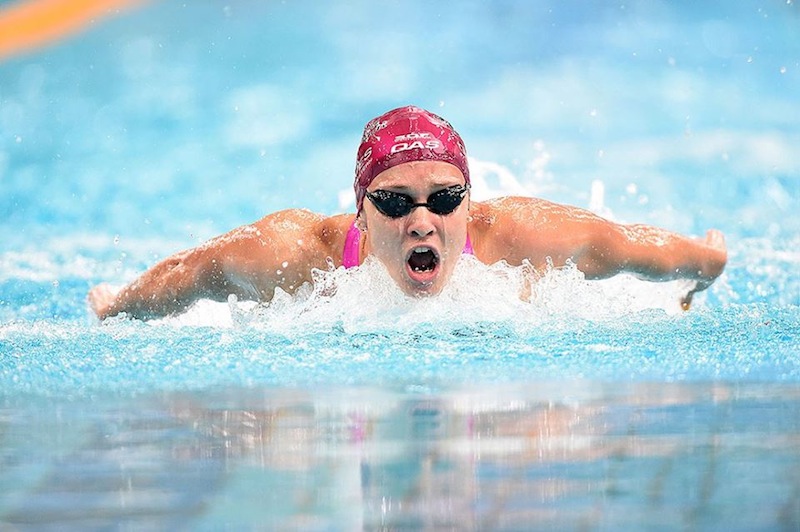 "To 'defy anyone to suggest there's a cultural issue' while there is an ongoing investigation is absolutely shocking and totally irresponsible. How could anyone trust that Kieren will act on the report when he is already openly denying there are problems despite already being told about them? Is this the right person to lead Australia's premier Olympic sport into the future. I don't think so."

Madeleine Groves

– photo

courtesy of Swimming Australia
Groves met Perkins and the other swim legend at the help of SA, CEO Alex Baumann, who is soon to leave the role due to health reasons, in late June. She emerged to say that she had told the top two officials at the federation that she had "received a significant number of messages from people reporting misconduct in Australian Swimming (from roughly 78 people at the time, I've had many more since) and at that time several people were willing to sign sworn affidavits outlining misconduct."
On Instagram, she adds: "Despite knowing this, and the fact there is an ongoing investigation going on into Swimming Australia, Kieren thought it was appropriate to say these things publicly. When this article came out – I had people contact me saying they no longer felt comfortable making a submission because of these comments."
SA's board yesterday agreed to authorise Sport Integrity Australia to manage serious complaints from within the sport.
Perkins, in a statement that did not address Groves' latest claims, said the decision was a step in the right direction following the announcement of the independent investigation panel formed in the wake of Groves' complaint.
After previously reporting an inappropriate approach by a coach, Groves, 26, posted a message on Instagram as she withdrew from Trials in June, suggesting that she had endured yet another inappropriate advance. Her message included this: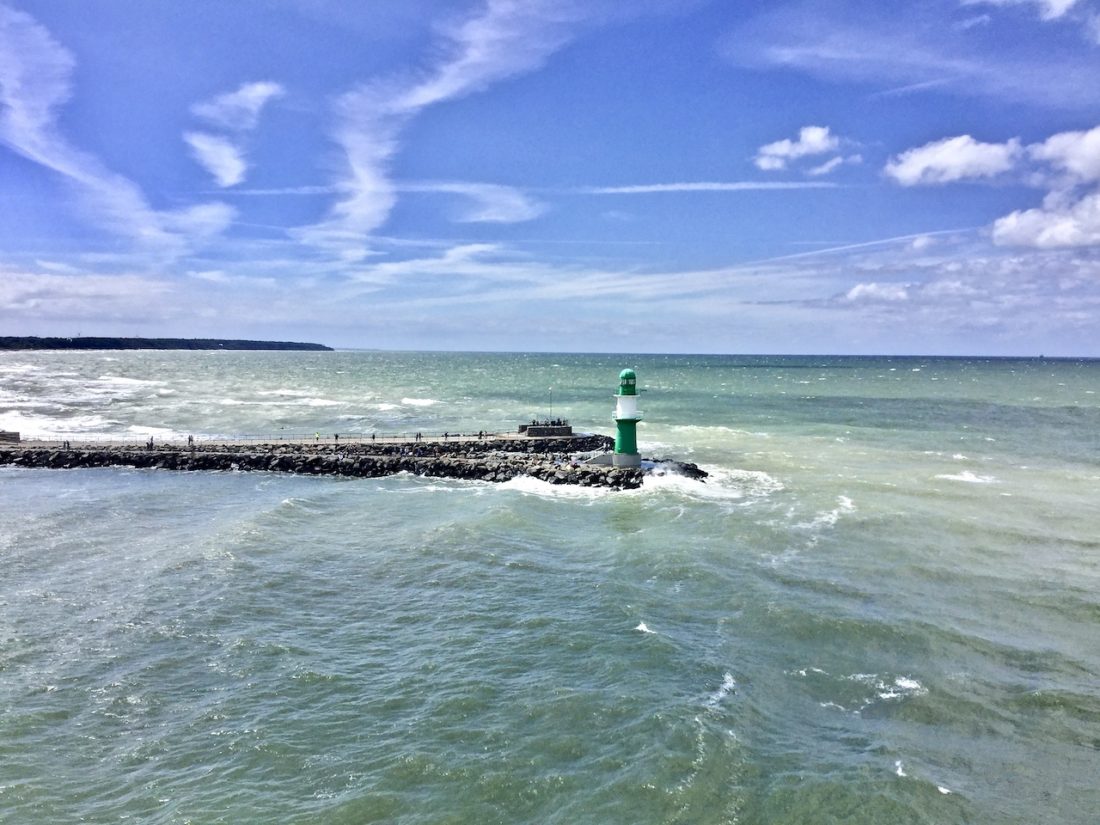 "Let this be a lesson to all the misogynistic perverts in sports and their sluts: you can no longer exploit young women and girls, say things about their bodies or try to manipulate them, and then expect them to represent you so that you can get your annual bonus. can earn. Those days are over."

Madeleine Groves

– photo: Safe Sport S.O.S – by Craig Lord
Groves says she is now overwhelmed by the reactions she received. "I've received a lot of messages of support. To be honest, I was quite nervous about how people would react," she told the Sydney Morning Herald "Of course it was disappointing to miss an event like the Games, but it has been worth it."
All the more so now, perhaps, if the latest vote at Swimming Australia Board leads to the cultural shift Groves and others seek. The board yesterday to "work towards adopting the National Integrity Framework (NIF), including the operation of an independent complaints handling process to be managed by Sport Integrity Australia (SIA)".
Since early 2021, SIA and Swimming Australia have been working together on Swimming Australia's adoption of the National Integrity Framework and the recent Board vote is a major milestone in that process, the swim federation announced today in a statement that continued: "Swimming Australia has authorised Sport Integrity Australia to manage serious integrity complaints raised within the sport. It will now work collaboratively with Sport Integrity Australia on the finalisation of the NIF policies and procedures for swimming, the implementation and embedding of which will take some time.
"Both organisations are committed to the protection of integrity in sport and working together towards the implementation of this framework that will continue to drive meaningful and positive cultural change within the sport."
Perkins has met regularly with Sport Integrity Australia CEO David Sharpe in recent months to work through what the decision would mean for Swimming Australia.
Perkins said the decision by the board overnight was a further step in the right direction following the announcement of the independent panel to look into issues relating to the sport. He added: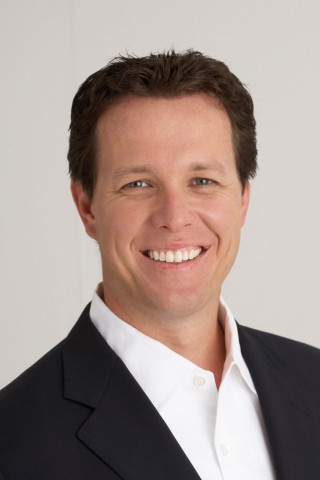 "Working more closely with Sport Integrity Australia reinforces the hard work Swimming Australia has already done in staying at the forefront of member protection and safe sport. We look forward to continuing being a leading sport working with Sport Integrity Australia on the development and implementation of the National Integrity Framework."

Kieren Perkins – photo courtesy of Swimming Australia
Sharpe welcomed the move and said athletes were the winners with this decision.
"I commend the Board for taking this important step which will mean that athletes and participants can have confidence that their complaints will be addressed independently. This will also mean a stronger working relationship for us with swimming, one of Australia's largest participation sports, on integrity matters generally," Mr Sharpe said.
"I look forward to continuing to working on these reforms with Kieren and newly appointed interim CEO Eugenie Buckley who joins the Sport Integrity Australia CEO Advisory Panel, he added. "Eugenie's appointment represents a real coup for Swimming Australia – having someone with her experience and understanding of the industry at the helm during this period will be of great benefit to the sport."
The Australian Swimming Federation decided shortly after Groves made her claims on withdrawal from Olympic trials to have an independent panel investigate.
Six former swimmers have now reported complaints, according to Australian media reports published this year, a decade or so after coaches there were tainted by stories of gatherings at coaching clinics at which some of those working in the sport with clubs and squads of junior and teenage swimmers spent their evenings together watching porn videos.
Groves said of the investigations group: "If this panel can ensure that the sport becomes safer and that everyone involved can enjoy it more, it will be worth more to me than an Olympic medal."
At Rio 2016, she claimed silver in the 200m butterfly a slither behind Mireia Belmonte, the first Spanish woman ever to claim gold in the Olympic pool, and a second silver as a member of the Australian women's 4x100m medley quartet.