Grousset & Gastaldello Lead 20-Strong French Squad To European S/C Championships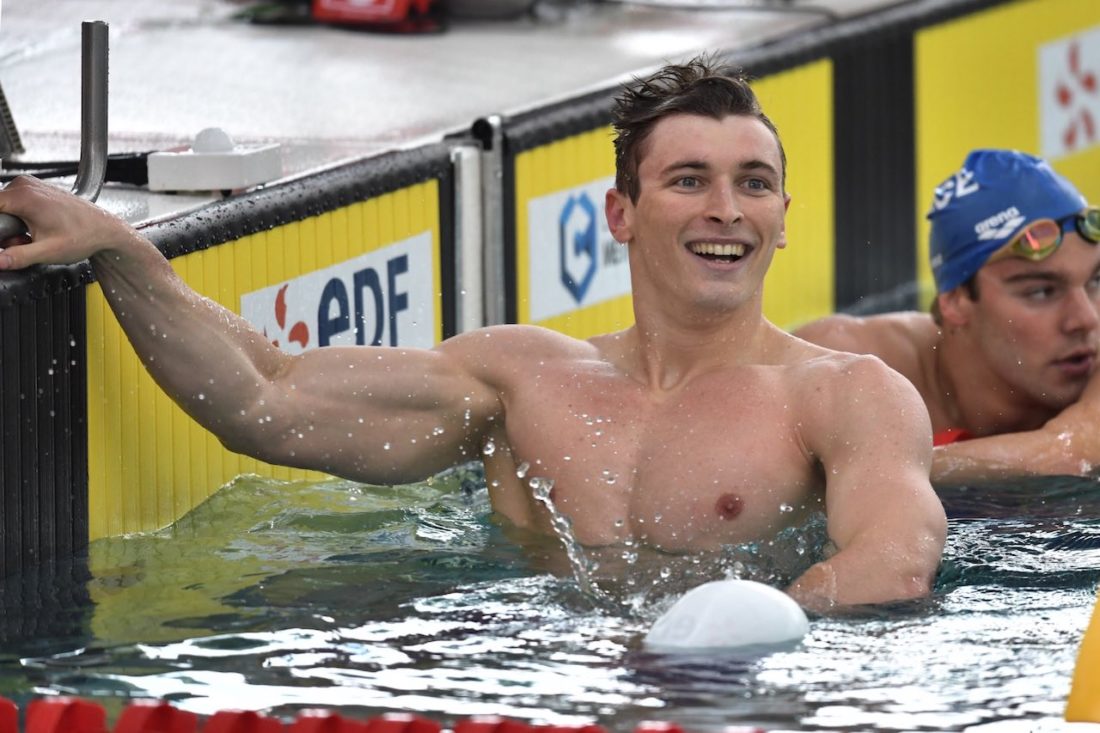 Maxime Grousset and Beryl Gastaldello, with five national short-course titles apiece by the end of the battle that ended in Angers on Sunday evening, will lead a 20-strong France squad to the European Short-Course Championships in Otopeni on the edge of the Romanian capital Bucharest from December 5-10.
Grousset, one of 11 men selected, capped his five gold in Angers with a 49.24 French record in the 100m butterfly, while Gastaldello, one of nine women on the team, crunched the national 100m backstroke standard down to 56.18.
Grousset will head into the Romanian Lion's Den in December at the end of a very fine year: David Popovici had a calmer 2023 season then his phenomenal 2022, in which he broke the sine-suited World 100m freestyle Record and claimed gold in the 100-200m freestyle events at all four of his target events, World seniors and juniors, European seniors and juniors.
The 24-year-old French sprinter, meanwhile, is coming good after several seasons of steady build-up towards a home Olympic Games in Paris. Grousset, coached by Michel Chrétien in the French capital, claimed the World 100m butterfly crown and took bronze in the 100m freestyle back in July.
In Angers after winning the 100m free last week, Grousset, speaking through the French Federation (FFN) said:
"It's (been) really good this week. I put in place things I prepared in training with Michel. It's going well despite the fatigue and what you have to remember is that I won and that I'm happy. What I do to motivate myself is that I want to do the best possible and all those little things that will make the difference for the Games. I wanted six titles in these championships, I always want more and that's the game."

Maxime Grousset – image courtesy of World Aquatics
Beyond Grousset, who also claimed a silver with his five golds, and Gastaldello, Charlotte Bonnet was another multi-title winner, claiming four golds and a silver, one of her victories establishing a 2:20.64 French mark in the 200 breaststroke.
There was a backstroke treble from Mewen Tomac, his 200m win of 1:49.21 a new national standard, and a 400-800-1500m freestyle sweep for Anastasia Kirpichnikova, the former Russian who now races for France, where she has long been a swim club member racing in domestic competition. Kirpichnikova's efforts included a 15:33.42 French mark over 60 lengths.
Florent Manaudou, the 2012 Olympic 50m free champion, will head into European s/c action once more 11 years after he claimed five golds at a home European short-course championships in Chartres. That brought his debut Games season to a sensational close after he'd joined sister Laure in the club of Olympic champions and made the siblings the first in swimming history to claim the ultimate swimming title in solo events.
Grousset, Gastadello, Bonnet, Manaudou & Mates – The France Team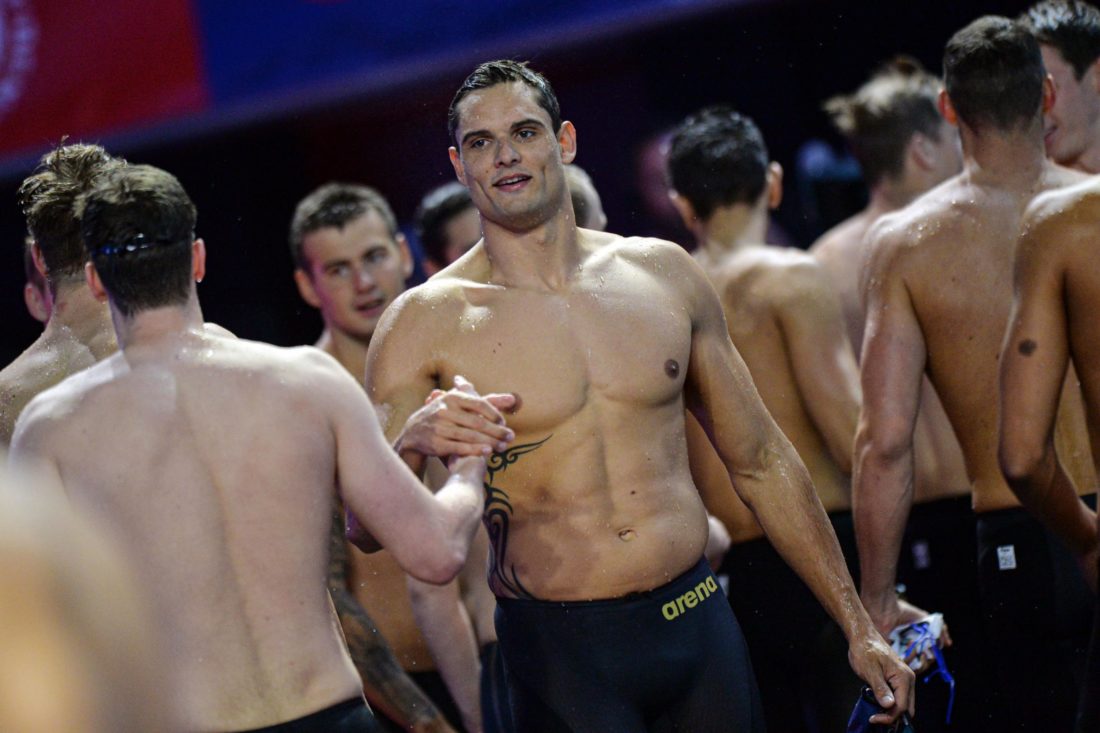 Men:
David Aubry
Pacome Bricout
Logan Fontaine
Roman Fuchs
Maxime Grousset
Stanislas Huille
Damien Joly
Florent Manaudou
Emilien Mattenet
Yohann Ndoye-Brouard
Mewen Tomac
Women: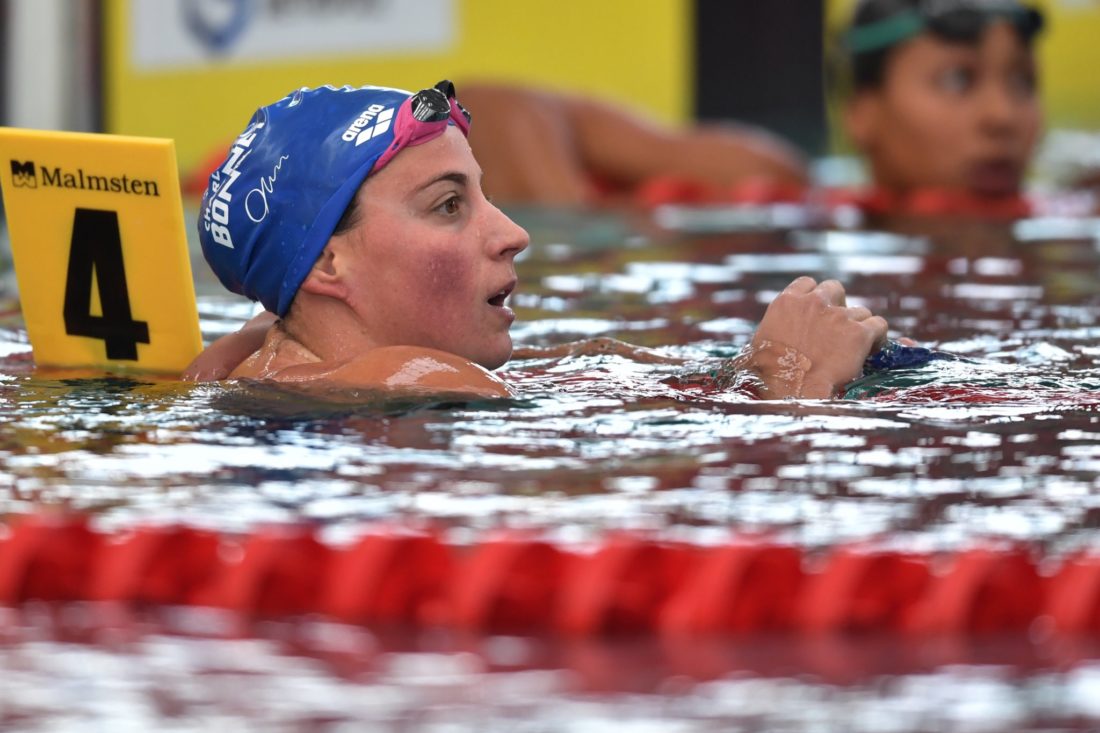 Charlotte Bonnet
Beryl Gastaldello
Lara Grangeon de Villele
Anastasia Kirpichnikova
Pauline Mahieu
Mary-Ambre Moluh
Analia Pigree
Emma Terebo
Lucile Tessariol
FFN On X: