Golden World-Record Wins For Karen Moe & Gail Neall In Munich 50 Years Ago This Day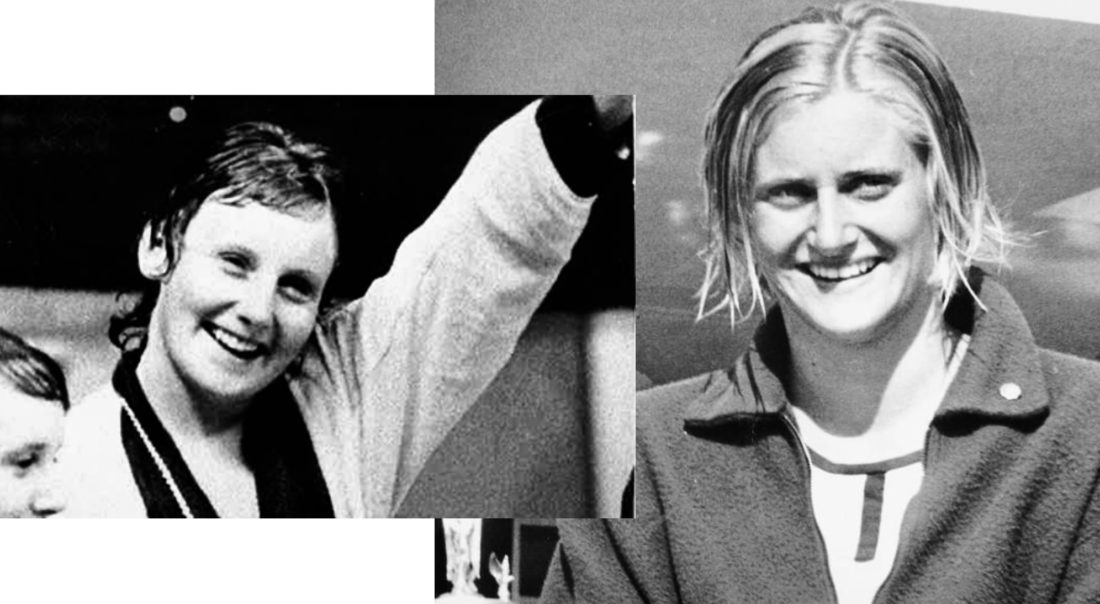 On his day 50 years ago at the 1972 Munich Olympic Games, Mark Spitz claimed golds No4 and 5 of a record seven-titles campaign and the women's crowns went to his fellow American Karen Moe, on a World record of 2:15.57 over 200m butterfly, and, also in World record time, of 5:02.97 over 400m medley, Australian Gail Neall, a pupil at the same Sydney school attended by Shane Gould.
Karen Moe – Against The Odds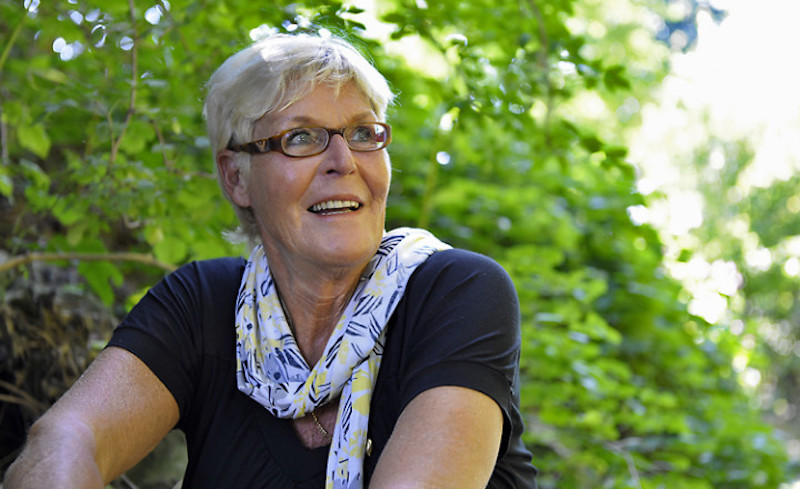 When 17-year-old Karen Moe, clocked 2:20.7 in her home pool at Santa Clara this day half a century ago, she ended the five-rear reign on the global pace clock of Dutch 'gentle giant' of butterfly, Ada Kok, the 1968 Olympic champion who had left the World record at 2:21.0 when she raced at Blackpool's Derby Baths in England on August 25, 1967.
If Kok wiped 5sec off the standard in four chunks between 1965 and 1967 unchallenged by the pace of others, Moe's four record between 1970 and 1972 are accompanied by the constant spur of American rivals, first Alice Jones in 1970, as the first inside 2:20, on 2:19.3 in August, and then Ellie Daniel, three times in 1971, the last of her marks a 2:18.4 in Minsk a year out from Olympic Games in Munich.
Moe's World record at 17 was all the more remarkable given the against-the-odds thread in her story of excellence.
Between the ages of 15 and 17, Moe wore a Milwaukee Brace for most of the day and through the night as treatment for the spinal conditions scoliosis and spondylolisthesis. She was free from her cage for practice in the pool each day.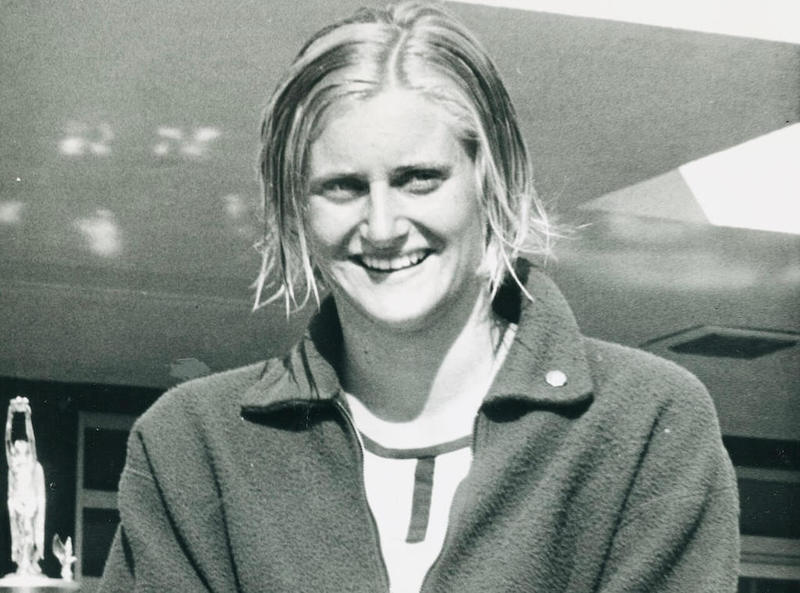 Born in the Philippines and educated in California, Moe developed her swimming under Orinda Aquabears coach Ron Richison and Santa Clara's George Haines, her success at Munich 1972 later taking on added meaning when she applied the lessons she'd learned studying for UCLA degrees in kinesiology, specialising in exercise physiology for her second Olympic campaign and then as a coach whose charges included Mary T. Meagher.
Slight in build, Moe understood from an early age that her technical proficiency held the key to flying to the highest place on the Olympic podium.
At U.S. Olympic trials in Chicago, Moe left no-one in any doubt that she was queen of pace once more: 2:16.62, the first World standard to be timed to a 100th (at a Games where they also counted down to the 1000th, for the first and last time).
At the Games in Munich, the first heat saw the Olympic record fall, to Rosemarie Kother, of the GDR, in a European record of 2:18.32. The heat was on. Ellie Daniel (USA), silver and bronze medal winner in 1968 in the 100m and 200m respectively, chucked the gauntlet back with a 2:17.18 in the second prelim for a ticket to lane 4 in a final featuring four swimmers inside 2:20 in heats that featured no fewer than nine women racing faster than the 1968 Olympic record.
200m Butterfly Date of final: September 4, 1972 Athletes: 24 Nations: 17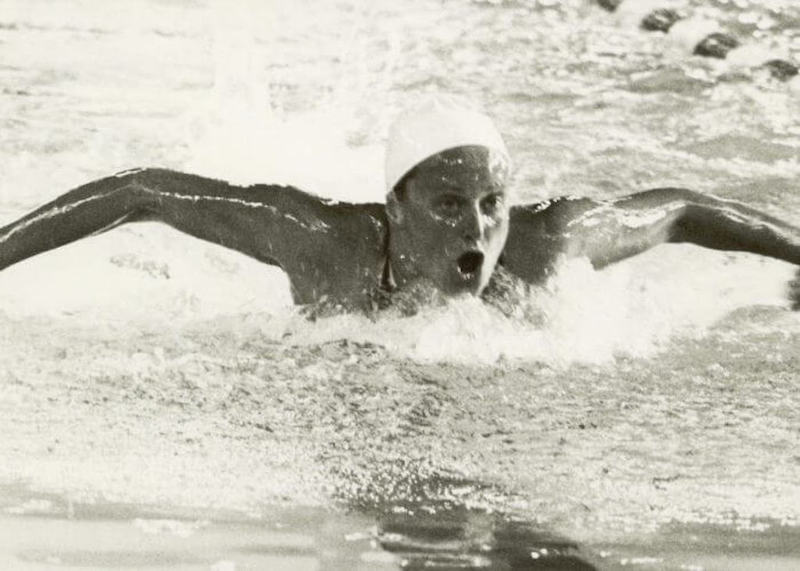 1  USA 2:15.57wr Karen Moe 
2  USA 2:16.34 Lynn Colella 
3  USA 2:16.74 Ellie Daniel 
4  GDR 2:17.11 Rosemarie Kother 
5  JPN 2:19.50 Noriko Asano 
6  GDR 2:20.47 Helga Lindner 
7  AUS 2:21.88 Gail Neall 
8  JPN 2:22.84 Mayumi Aoki 
In the final, Daniel took the race on in 30.92 at 50m, with Mayumi Aoki (JPN), Moe, Noriko Asano (JPN) and Kother following within 0.7sec. By 75m, Kother had moved up level with Daniel and turned first at 100m in 1:05.46. Daniel's 1:05.62 was followed by 1:06.22 for Moe, 1:06.63 for breaststroke specialist Lynn Colella (USA) and 1:07.48 for Aoki.
Out of the turn, the three Americans piled on the pressure and at the last turn Daniel (1:40.83), Moe (1:40.92) and Colella (1:41.28) led Kother (1:41.55). The homeward length saw all four women race stroke for stroke until 15 metres from the wall, when Moe found the deeper reserves and opened up a significant gap, as Colella and Daniel fought to keep Kother at bay.
The crown met Moe's head when her hand touched the wall in a world record of 2:15.57. Colella also raced inside the previous global mark, for silver in 2:16.34, with Daniel taking bronze four years after finishing third in Mexico, and Kother locked out but sporting a new European record, of 2:17.11.
Between 1973 and 1976, Kother would win the 1973 and 1975 World titles and take the World record down in five stages from 2:15.45 to 2:11.22. She entered the Montreal 1976 Olympic final as favourite but while her global standard survived for another two years, it was bronze for Kother, racing under her married name of Gabriel. Her 2:12.86 that day completed a GDR sweep at the start of the impact of the State Research Plan 14:25 systematic doping era in Olympic waters. Ahead of her were Andrea Pollack, in an Olympic record of 2:11.41, and Ulrika Tauber, on 2:12.50.
Moe was locked out in fourth on 2:12.90, just 0.04sec shy of returning to the podium four years after glory in Munich. Moe might have been the first woman ever to retain the 200m butterfly crown had it not been for the doping androgenising and fuelling the teenagers ahead of her in 1976. To this day, no woman has ever retained the 200m butterfly Olympic title.
Years later, at an ASCA gathering honouring her entry into the American coaches Hall of Fame, Moe-Thornton said: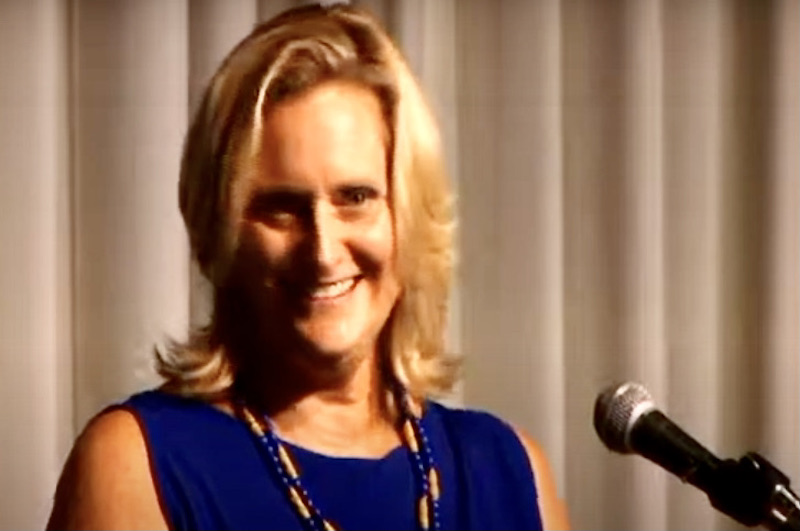 "My UCLA degrees were in kinesiology with a specialization in exercise physiology. My graduate work was centered around a comprehensive study of all of the factors contributing to peak performance, building upon what I had learned at SCSC. I had just started grad school in the spring of 1976 when I decided to try out for the Montreal Games—I had swum only during the collegiate seasons the previous three years.

In those brief 10 weeks, I trained with Coach Haines and focused intently and specifically on doing everything possible to qualify in the 200 butterfly. It was fun to feel like I was applying what I had been studying to my own performance. After the Olympics, I completed my studies and was able to do research with the UCLA men's swim team. I worked as a teaching assistant and coached the Beverly Hills Swim Team.

Karen Moe Thornton – courtesy of ASCA
Moe went on to coach women's swimming at the University of California-Berkeley for 14 years. During that time she had tremendous success: three of her athletes – 'fly legend and double 'fly Olympic champion of 1984, Mary T. Meagher, Conny van Bentum and Hiroko Nagasaki – won nine NCAA titles.
It was 1978 and Moe was 25, with a bachelor's and master's degree from UCLA in the vault, when she was hired as the Golden Bears coach. While at Berkeley, she mentored six Olympians and 39 different NCAA All-Americans. Her 1982 team finished fourth in the AIAW championship meet. In 10 NCAA year-ending competitions, the Bears she coached had six fourth-place finishes and a fifth, and never ended the season worse than 12th. In 1987, she was named the women's NCAA Division I Coach of the Year.
The first person to be inducted into both the International Swimming Hall off Fame as a swimmer and the American Swimming Coaches Association Hall of Fame, Moe was forced to give up her coaching career and move into administrative roles after the death of her first husband, which left her as a widower with two children. She told SW Magazine writer Michael J. Stott for his fine Lessons with Legends series: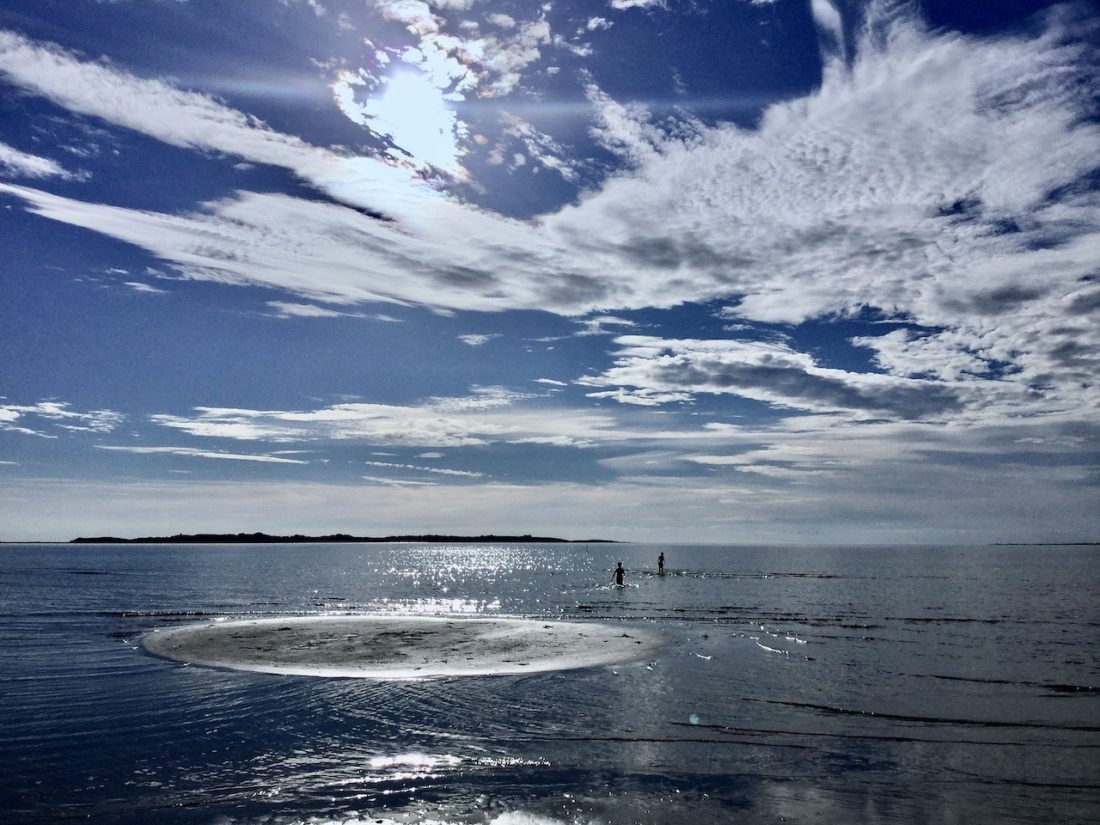 "I am sad that I had to give up my coaching career prematurely after becoming widowed with two young children. But, 'once a coach always a coach,' right? Just ask my friends at Masters swimming, where I am known to do friendly stroke interventions when my coaching impulses take over."

Drawn to water – image by Craig Lord
Moe-Thornton was serving as assistant director when she lost her job in 2004 after complaining about the treatment of women in the athletics department. Moe Humpreys (her married name) sued for gender discrimination and won a settlement of more than $3.5 million.
Moe-Thornton, along with Mary T. Meagher and many other Olympic and Worlds podium placers were among those who signed a petition organised by fellow Olympic champion Nancy Hogshead-Makar and others in support of women's sport in the debate over transgender inclusion that led to a pivotal decision at FINA in June 2022:
The Honours & An Insightful Speech At ASCA:
1972 Munich – Women 400m Individual Medley
American Claudia Kolb's world record of 5:04.7 from 1968, was still in place as the heats began in Munich. In the heats, Kolb's Olympic record of 5:08.5, set at high altitude, was reduced to 5:06.96 by Evelyn Stolz (GDR). Through in sixth on 5:11.89 was Gail Neall (AUS).
Between the heats and the finals, Neall had access to a secret weapon: Don Talbot, her coach, would go on to become renowned for his role in convincing swimmers that they had what it took to win. Talbot gave Neall a mental picture of how she could take the race to a place she had never dreamt she could take it.
Date of final: August 31, 1972 Athletes: 38 Nations: 26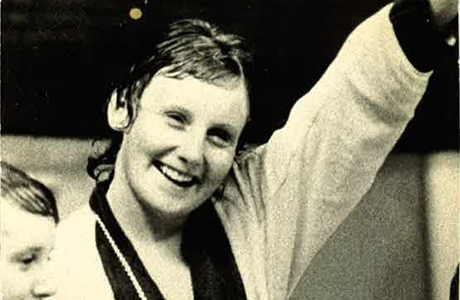 1 AUS 5:02.97wr Gail Neall
2 CAN 5:03.57 Leslie Cliff
3 ITA 5:03.99 Novella Calligaris
4 USA 5:05.56 Jennifer Bartz
5 GDR 5:06.80 Evelyn Stolze
6 USA 5:09.98 Mary Montgomery
7 USA 5:13.06 Lynn Vidali
8 URS 5:15.68 Nina Petrova
In the final, Neall led from the blocks and turned first after butterfly in 1:08.64, with pre-race favourite Leslie Cliff (CAN) back in sixth on 1:10.26. By the end of the backstroke leg, Neall had increased her lead, turning in 2:25.33, 1.86sec ahead of Novella Calligaris (ITA), who had claimed silver in the 400m freestyle behind Gould the day before and, four days later, would claim bronze in the 800m freestyle.
Cliff started to fight back on breaststroke and by the turn into freestyle had made it through to second place in 3:56.72, to Neall's leading 3:55.51. Jennifer Bartz (USA) was next through on 3:57.17, with Calligaris on 3:57.63 and relishing a fightback on freestyle. Cliff's 1:06.85 freestyle split was a touch swifter than Neall's 1:07.46, while Calligaris was fastest of all, in 1:06.36. But the Australian had done enough, had shown courage and placed doubt in the minds of her rivals. Cliff claimed silver 0.60sec back and Calligaris bronze in a European record of 5:03.99.
In his autobiography 31 years later, Talbot wrote: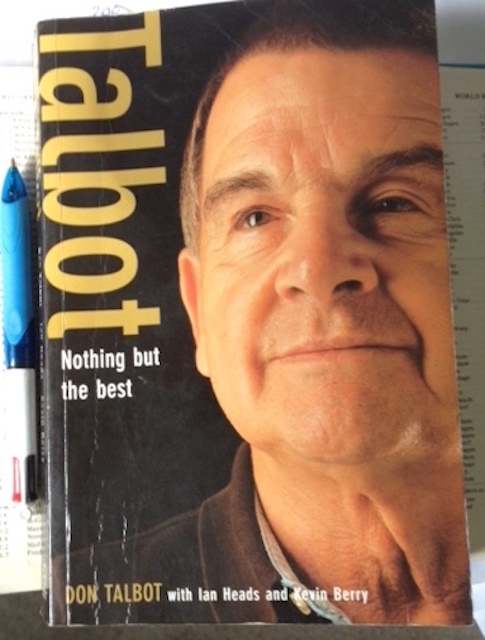 "To this day, Gail still contacts me from time to time, or writes me a letter. More often than not, she has said, 'You know I should never have won that event'. And I always say to her, 'Don't talk like that. You did win."

Don Talbot – image: "Nothing but the Best", Talbot's autobiography
Our SOS 50th anniversary trip down memory lane to Munich 1972: