German World Champs Swim Team Funding Will Be Frozen By Berlin If FINA Allows Russia & Belarus To Compete In Budapest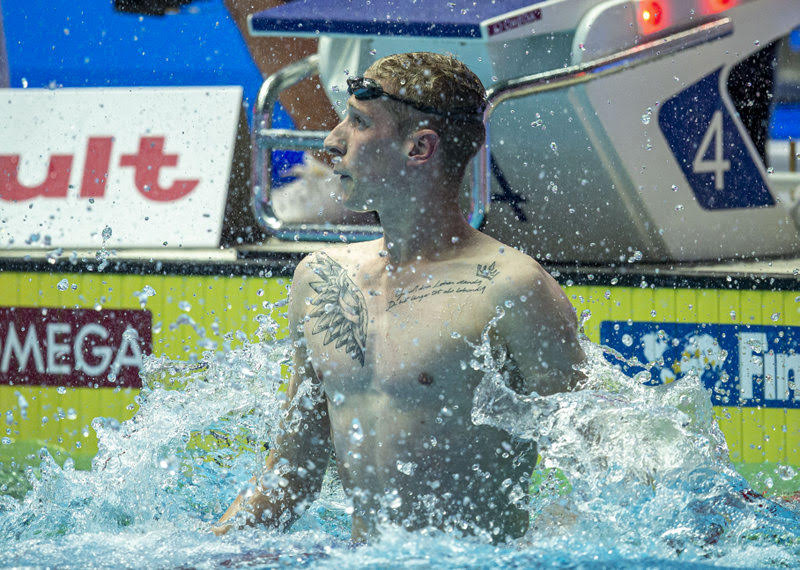 Funding of the German World Championships swimming team and other aquatics sports squads will be frozen if FINA allows Russians and Belarussians to compete and officiate at the showcase event in Budapest this June.
A directive from Germany's Ministry of the Interior effectively tells FINA, the global regulator for aquatics, and the DSV: it's either Florian Wellbrock and mates or the Russians but you can't have both and expect to the German team to be funded.
The DSV's sibling organisations in other sports have also been put on notice by the Ministry, as reported in the Frankfurter Allgemeine, if their athletes attend events alongside those from the aggressor nations in the war on Ukraine.
FINA has so far stuck to the line that it will allow Russians and Belarussians to compete and officiate as "neutrals" at the showcase FINA World Championships in Budapest this June because there is "no legal basis" to impose a blanket ban.
However, FINA has now adopted a new bylaw to grant itself extraordinary powers of sanction in extreme circumstances as the first step to allowing an outright ban on Russia and Belarus without the risk of legal challenge. The bylaw removes a key restriction: FINA rules insist on a  one-year notice period for any changes to the rules and regulations pertinent to World Championships – and who may or may not be invited according to prevailing circumstances.
Germany has now added to the pressure building on FINA to go further.
The Ministry of the Interior in Germany's funding threat is also relevant to tennis, biathlon, judo and skateboarding, among other federations.
The DSV is not banned by Berlin from attending the World Championships. However, if FINA does not exclude Russia and Belarus, the domestic swimming federation would have to foot the bill for its travel and other related costs at a time when sports organisation budgets have been severely impacted by the Covid-19 pandemic.
The same scenario would unfold in August for the European Championships in Rome: no travel and other funding from Berlin if Russia and Belarus are allowed to attend the event. The European Swimming League has made decisions that could lead to a full ban on the aggressor nations but the question remains open.
Swimming's struggle to find the right answer coincides with decisive action far and wide. Today's rollout of sanctions imposed by the UK Government included freezing the assets of and imposing a travel ban on Roman Abramovich, owner of Chelsea FC, and his business partner Oleg Deripaska along with several other Russian oligarchs to be slapped with sanctions.
The move effectively halts the sale of Chelsea Football Club and cripples its activities. A UK Government statement reads: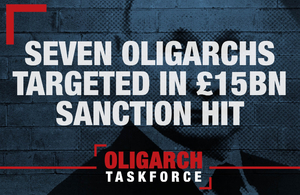 "There can be no safe havens for those who have supported Putin's vicious assault on Ukraine. Today's sanctions are the latest step in the UK's unwavering support for the Ukrainian people. We will be ruthless in pursuing those who enable the killing of civilians, destruction of hospitals and illegal occupation of sovereign allies."

Boris Johnson, UK Prime Minister
That is the line coming from governments far and wide, Germany among the first to extend the closing of loopholes to sports that fail to shut Russia and Belarus out of international competition.
At global level, FINA is shifting position. In a statement, it suggested a change of direction was imminent but rules would need tweaking. Conscious of the boycott threat that led to a U-Turn by the International Paralympic Committee and the barring of Russians and Belarussians from the Beijing Winter Paralympics currently underway, FINA noted that the ruling Bureau "recognised … that concerns about the safety of athletes and the viability of events might warrant the exclusion of athletes and or teams in some circumstances."
The swimming federation had said there was "no legal basis" in its rules for a ban on Russians and Belarussians, a stance the Ukrainian Swimming Federation disagrees with.
Now, FINA has taken the first move required to make sure it does have the legal basis required for action, by giving itself the powers to agree emergency rules at short notice without being subject to the standard provisions of the FINA Constitution.
That includes getting round any issues with C15.11 and specifics such as "All motions, applications, and proposals to be considered by the Ordinary General Congress must reach the Executive Director at least three (3) months prior to the Ordinary General Congress", and C 15.12, in which any agreed rule changes "shall not become effective earlier than two (2) months after the decision has been made, unless otherwise decided by the General Congress."
War allows no time for Congress rules and constitutional provisions to be effective.
To get round that, rules that apply to World Championships, FINA's first pressing issue, come into focus. FINA leaders this week voted in a new bylaw that provides a fast track round current provisions. It reads: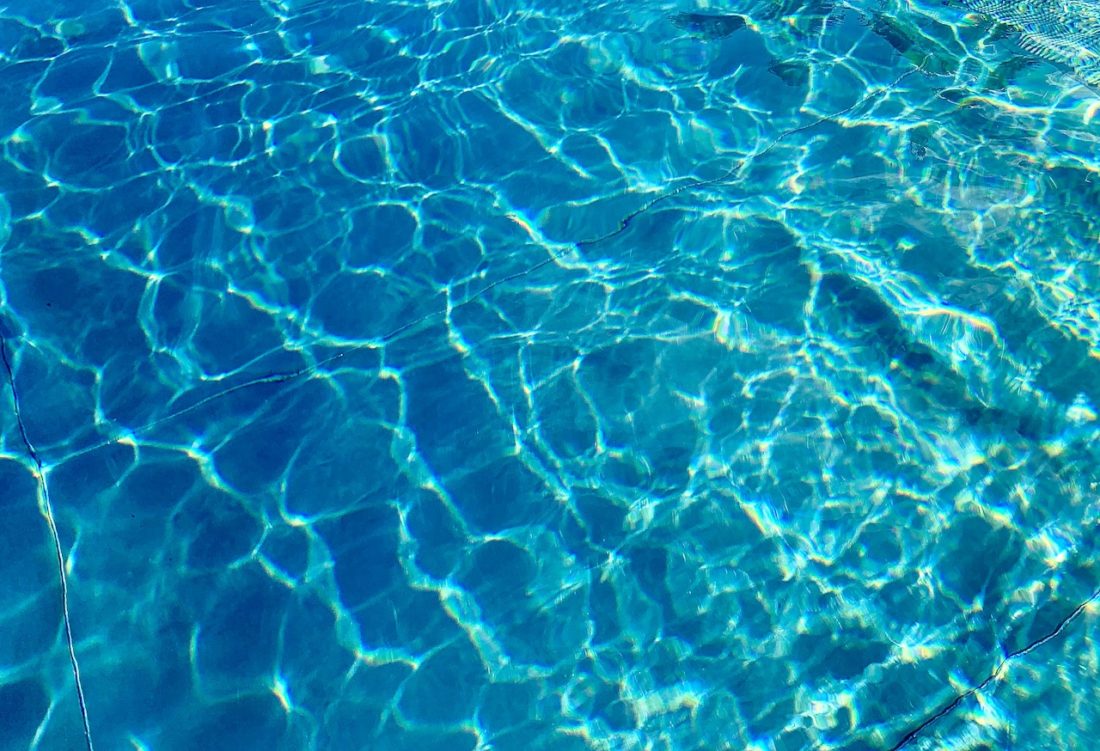 BL 13.18 Conduct of FINA World Championships and FINA Competitions in case of emergency situation

In case of an emergency, the FINA Bureau is empowered to formulate all rules and regulations for the conduct of FINA World Championships and FINA Competitions without applying the one-year notice provided under FINA Rule GR 9.1.3.

FINA Constitution
Brent Nowicki, former legal counsel to the World Anti-Doping Agency (WADA) and now executive director for FINA, told SOS that the new bylaw "establishes a strong basis for the Bureau to now take swift action in support of our athletes during these difficult times." He added: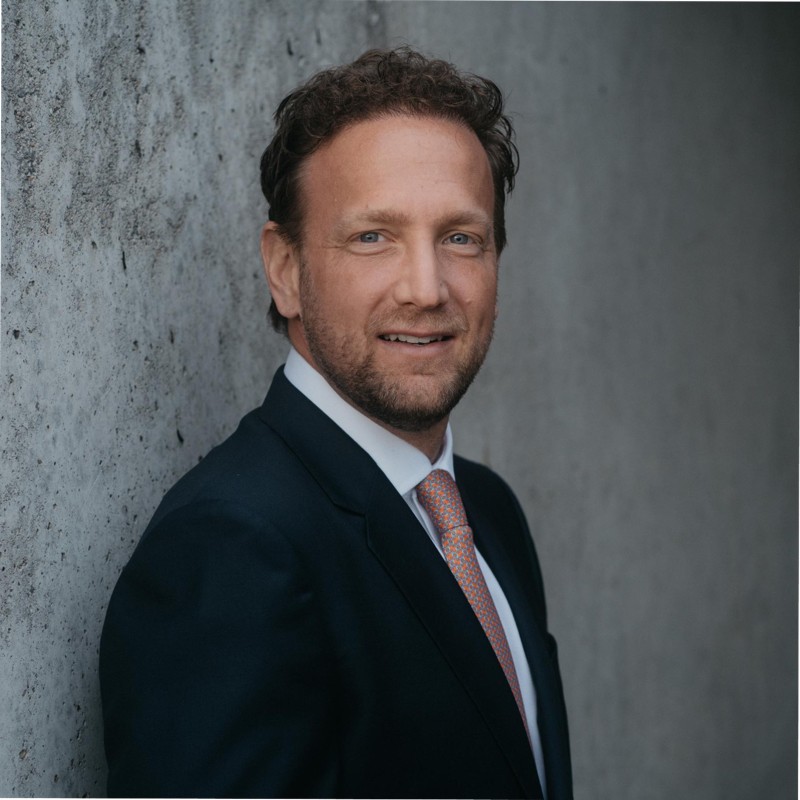 "Athlete welfare remains our priority and this bylaw gives FINA the ability to conduct a risk assessment and take action if the safety of our athletes is at risk or the conduct of our events is threatened."

Brent Nowicki – image courtesy of LinkedIn
In a statement FINA noted that "an overwhelming majority " of its in-house athletes' commission, the voting structure for which are set to change as part of a reform process at FINA, backed the decision not to ban Russians and Belarussians but to allow them to compete and officiate as neutrals.
While a quick trawl of social media confirms substantial opposition among leading athletes to Russia and Belarus being allowed to take part in international competition for the foreseeable future, some of those athletes have contacted SOS in confidence to say they were never consulted by "the group supposed to represent us".
Some also pointed out the obvious barrier to Russians and Belarussians being there: they wish to stand in solidarity with Ukraine and feel it more than unfair to ask Ukraine athletes to stand on a block in the next lane to a Russian when their families, friends and communities are being bombed out of their houses, forced to flee their country and to watch from afar as children and pregnant women come under rocket fire at civilian hospitals in cities such as Mariupol.
Such acts of war are being collated and recorded in an International Criminal Court investigation into Russia's invasion with a view to ruling whether Vladimir Putin and his regime are responsible for war crimes.
Ukrainian Athletes have insisted that they should not be made to compete alongside athletes from the aggressor nations in such extreme circumstances, a message underlined by the Ukrainian Swimming Federation, which called for a full ban on all participation of Russians and Belarussians at the World Championships and other events for the foreseeable future.
Related Coverage:
The UK decision on Abramovich and others tightens the squeeze on the rich and powerful of Russia. Today's sanctions extend the list of oligarchs targeted to seven:
Roman Abramovich owner of Chelsea FC and has stakes in steel giant Evraz and Norilsk Nickel
Oleg Deripaska has stakes in En+ Group
Igor Sechin is the Chief Executive of Rosneft
Andrey Kostin is Chairman of VTB bank
Alexei Miller is CEO of energy company Gazprom
Nikolai Tokarev is president of the Russia state-owned pipeline company Transneft
Dmitri Lebedev is Chairman of the Board of Directors of Bank Rossiya
Against that backdrop and moves such as a vote for a $13bn assistance package for Ukraine by the United States, sport is coming under increasing pressure to commit to ostracising Russia and Belarus "until cooperation under the fundamental principles of international law has become possible again", a statement from 37 nations declared on Tuesday.
Ministers from the 37 nations signed a joint statement calling for additional sporting sanctions to be imposed on the aggressor nations. The statement, organized by the British government, included France, Germany, Japan, Australia, Canada and the United States among other signatories. The statement read:
"Russia's unprovoked and unjustifiable war of choice against Ukraine, enabled by the Belarusian government, is abhorrent and a flagrant breach of its international obligations. Respect for human rights and peaceful relations between nations form the foundation of international sport."
The statement also called for Russia and Belarus not to be permitted to "host, bid for or be awarded any international sporting events."
And it said any ban should also be extended to individual athletes selected by Russia and Belarus administrators, as well as teams or cities "effectively representing" the aggressor nations. Welcoming the recent decision by the International Paralympic Committee to ban both Russia and Belarus athletes from the Winter Paralympics in Beijing, the statement said:
"These restrictions should be in place until cooperation under the fundamental principles of international law has become possible again."