Fukuoka 2022 World Swimming Championships Postponed Until Summer 2023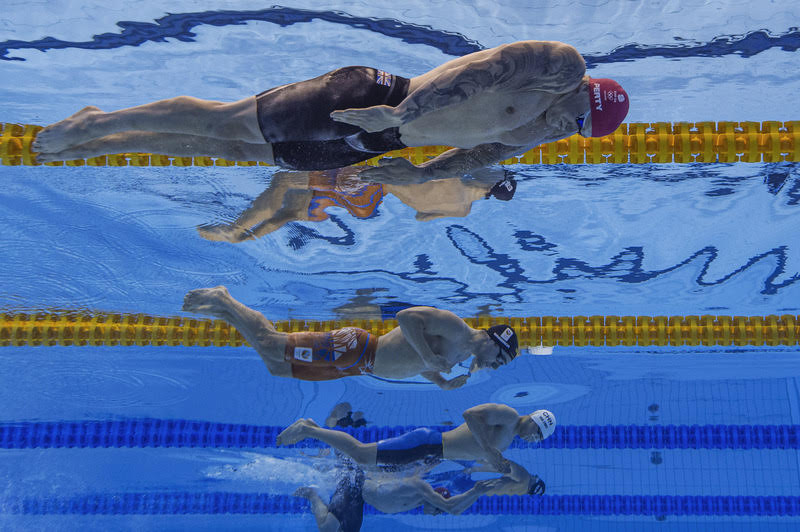 There will be no World Swimming Championships this year, pandemic conditions and related strains having caused a further postponement of the FINA showcase event due to have been held in Fukuoka, Japan, 2021, then May 2022 but now heading for a new slot in either June or July next year.
The good news about a move that won the argument over a possible shift to October this year, is that the latest shunt, following that caused by the one-year delay in staging the Olympic Games in Tokyo, puts the competition calendar in aquatics back on track.
Those athletes, such as Britain's Adam Peaty, who took a break after the Tokyo Olympic Games, will now get a longer stretch to prepare for their return to top flight competition. In general, the further delay comes as a relief to a sport under threat of flood from too many major meets in a short space of time.
The only remaining question is what to do about the Doha 2023 World Swimming Championships that had been scheduled for November next year: January 2024 has been suggested but, as SOS has suggested, that would almost certainly guarantee poor attendance in the space between Fukuoka and the Paris 2024 Olympic Games.
The alternative suggestion is to accept that one long-course World Swimming Championships will be lost in the cycle being impacted by Covid-19 and Doha must be moved to 2025.
That would also be of benefit to the winter short-course season and wage-earning opportunities such as the International Swimming League.
The 2022 world swimming long-course season will now be highlighted by the Commonwealth Games in Birmingham, the European Championships in Rome and other continental showcases.
FINA has yet to confirm the postponement that sources have confirmed was agreed at a meeting of the FINA Bureau last Friday, Russian member of that forum Vladimir Salnikov among those who have spoken to national media about the move ahead of any official announcement