Fran Crippen Elevation Foundation Places Water Safety & Athlete Support At Core Of Its Vision For Next 10 Years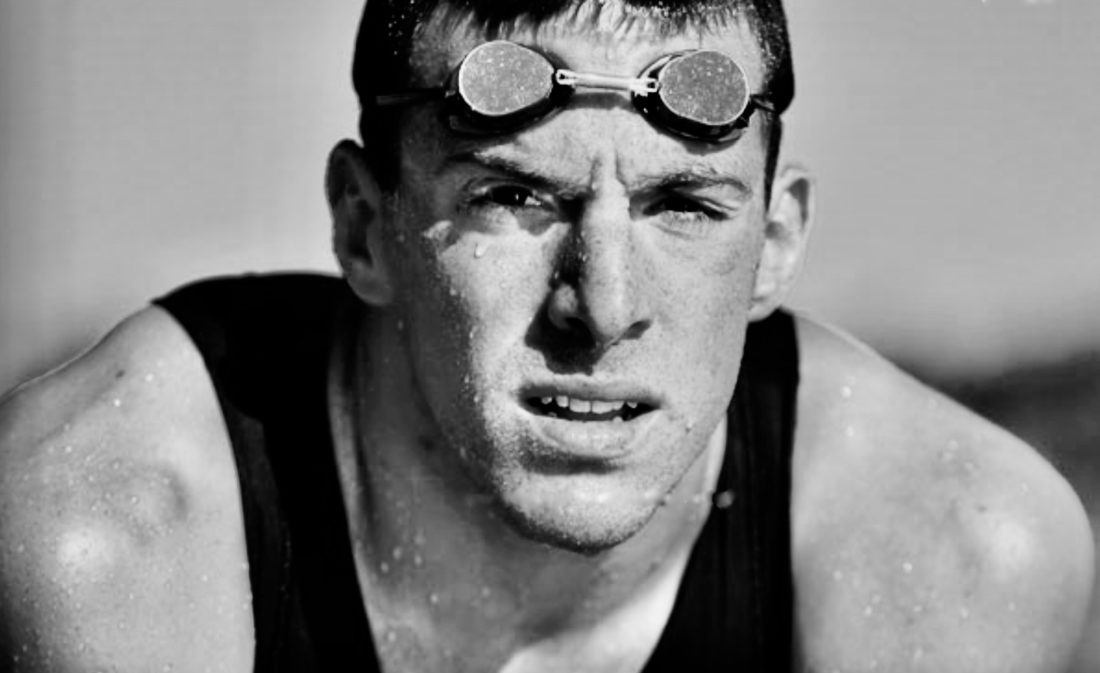 Today marks the 10th year of a world without Fran Crippen, the American open-water swimmer who lives on in the hearts and minds and conversations of those who knew him and in the work of the Fran Crippen Elevation Foundation (FCEF).
Fran, who was training for a shot at Olympic London 2012 marathon gold, died in a FINA World Cup race off the coast of the United Arab Emirates in unacceptable conditions on October 23, 2010. His death led to two inquiries and an overhaul of open-water rules, alongside greater awareness of athlete safety and the responsibilities of the federations serving as guardians of young sportsmen and women.
In the wake of his passing, the Crippen family, parents Pat and Pete and their daughters Maddy, Claire and Teresa, as well as Maddy's husband James, create the Fran Crippen Elevation Foundation (FCEF) and the mantra reflecting the man and his mission: "Work The Dream".
Today, the Fran Crippen Elevation Foundation marks this 10-23-10 with a statement on its vision for the coming 10 years of work in honour of Fran Crippen and two of his passions: athlete safety and support.
The Fran Crippen Elevation Foundation statement in full
A Vision for the Next Ten Years
Our family started the Fran Crippen Elevation Foundation to continue the legacy left by our son and brother, Fran Crippen. Fran was a national-champion swimmer who lost his life competing for the United States in a FINA World Cup race in the United Arab Emirates. He was a loyal ambassador of sport, fair play, and humanitarian goodwill – and just an all-around cool guy. We created the FCEF to keep those attributes alive by supporting elite swimmers as they work towards Olympic glory and advocating for safe and fair competitive environments.
The ten-year anniversary of Fran's death has allowed us to reflect on the history of the FCEF and the power of its mission. The Foundation's initial years were driven by the memory of Fran. It gave us moments to remember Fran and the joy he brought the world. As time moves further away from his death, we still feel the power in those moments, but understand his memory cannot drive the Foundation for the next ten years. Our goal is to evolve the FCEF's mission to create space for us to have a tangible impact in our community:
· Water Safety: Improve access to swim lessons and decrease risks of drowning for people in our communities.
· Athlete Support: Continue to support athletes through the FCEF grant, given to one elite athlete each year training for the Olympics.
Fran's communities – namely Philadelphia, Charlottesville, Mission Viejo, and a great collection of swimmers and swim teams around the world – have been our donors. They are our family's friends, neighbors, and fellow athletes. 2020 has been a year of change for many of us. Our goal at the FCEF is to accept that change, and channel it into purposeful and impactful actions, much like we did with our grief in 2010. Please consider donating here to support our goals and keep the foundation thriving.
Sincerely, Pete Crippen, Pat Crippen, Maddy Crippen, Claire Crippen, Teresa Crippen
The Crippens gathered to talk about the foundation back in August and reflected on a decade of dedication to the causes that meant so much to Fran Crippen and the sharing of $150,000 to swimmers.
The foundation awards grants of $12,000 each year for training expenses to the chosen athlete, and awards prize money at the Crippen Mile and Crippen Cup in Florida. There have also been annual clinics for kids, including water safety elements – Honestly not sure how much money or people completed in these, but held from 2011 thru 2018. There was prize money for both the mile and the 10K. Also held a clinic for local kids each year.
At Germantown Academy, swim alma mater to all the Crippen kids, each to be found on the school's Wall of Fame, there is also support for a "Crippen Scholar".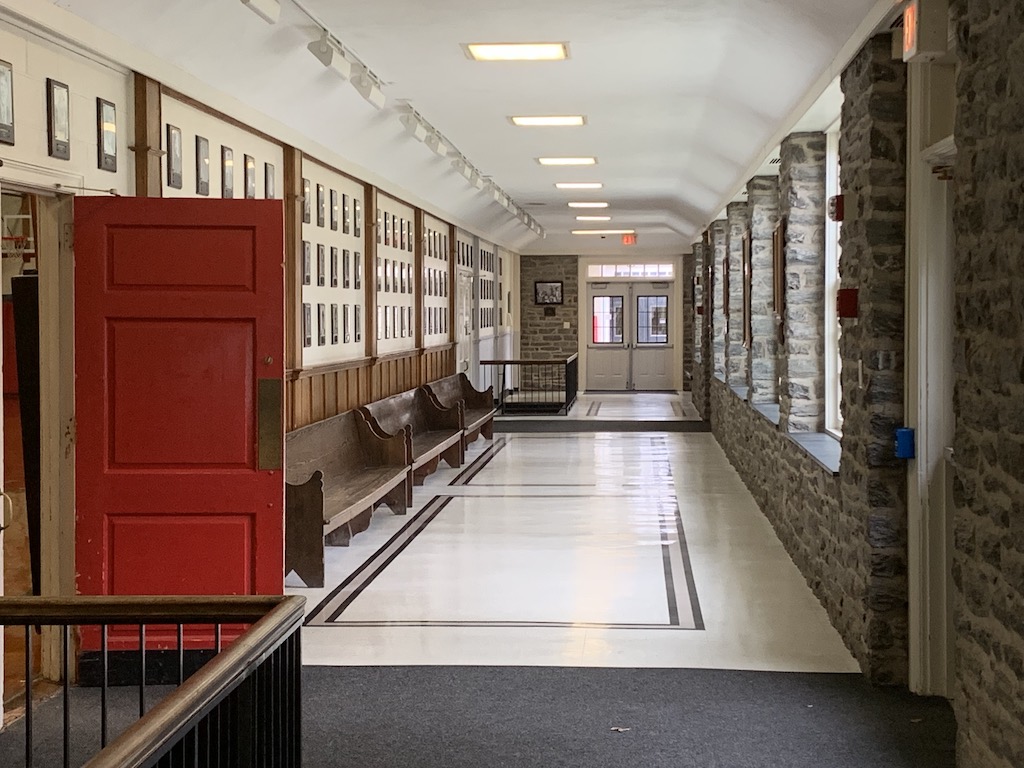 Maddy and James are currently working on the grant winner for 2021. Past winners are, by year:
11-12 Matt McLean and Ashley Twichell
12-13 Bobby Bollier and Michael Kleuh
13-14 Emily Brunemann
14-15 Giles Smith
15-16 Brendan McHugh
16-17 Eva Fabian
17-18 Ali DeLoof
18-19 David Heron
19-20 Allison Schmitt
20-21 TBD
The London 2012 Olympic 200m freestyle champion Allison Schmitt was the last to be awarded a $12,000 "Work the Dream" grant by the Fran Crippen Elevation Foundation.
Pat Crippen, who this week spoke to S.O.S about the grief the family still feels but also the reservoir of of joy she reaches for as part of a healing process that will be with her and husband Pete throughout their lives, said of Schmitt.
"Having read Allison's essay it was clear to us on the grant selection committee that Allison would be great ambassador for FCEF. Her essay reminded us so much of Fran – she dreams big and works hard, she is willing to make sacrifices to pursue her goals, and she recognizes the need to advocate for what is right. She is 'working the dream'."
Schmitt, who turned 30 this year and was coached to Olympic glory by Bob Bowman, lives and trains in Tempe Arizona and is again working under Bowman's tutelage in a bid to race for the USA a the Tokyo 202One Olympic Games.
Beyond her work in the pool, Schmitt has been a vocal advocate for mental health awareness among athletes and their guardians, an issue picked up by Teresa Crippen when she noted:
"We are thrilled to have Allison as our grant winner and really feel her passion for this sport. Allison is a unique individual that has high goals for the pool, but also balances her life outside the pool. The work that she has done to bring awareness to mental health in sports is to be commended and is an extremely important legacy that Allison will leave on this sport. She has worked hard to command the respect of athletes around her by her actions. She touches many people's lives without even knowing it. Her positive, honest attitude toward swimming and life's events make her a role model for all and the FCEF is happy to support Allison on her journey in the sport of swimming and beyond."
The purpose of the grant is the promotion of Fran Crippen's idea that a "person's passion should not be hindered due to financial reasons."
The FCEF grants fulfil a wish made by Fran in a letter to the family of Andrew Godbe who supported him while he was training under the guidance of coach Bill Rose at Mission Viejo. In that letter, he hoped that one day he would be able to pay back their generosity and give back to the community of people that had given to him. That wish, that spirit, those goals live on.