FINA Throw World Championships Train Back Off The Tracks With June 2022 Showcase in Budapest For 4 Global L/C Gatherings In The Next 4 Years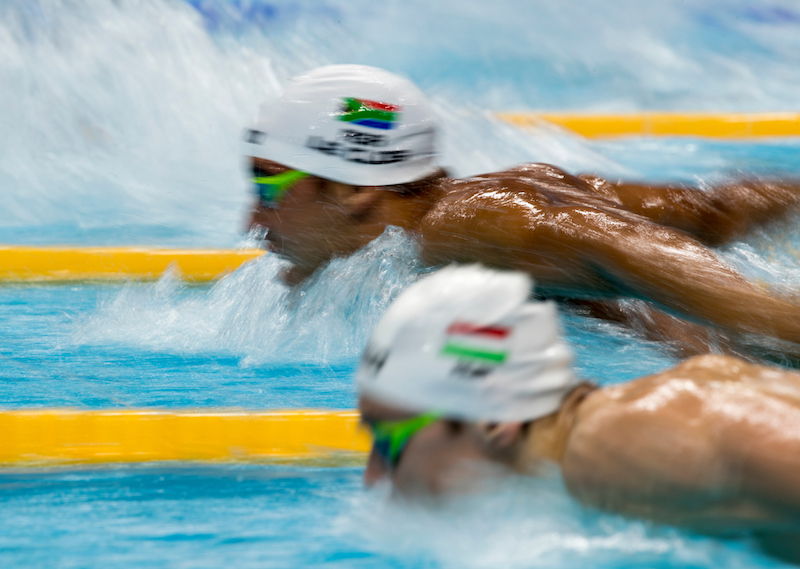 FINA has risked diluting the value of its World Championships by announcing that it will stage an extraordinary global long-course gathering in Budapest this June to make it four showcases in four years starting in summer 2022.
The decision of the global regulator means that a World long-course Championships will, as things stand, be held in June 2022, June 2023, January 2024 and July 2025. February 7, 2022 may go down as swimming's Dilution Day, the moment when a showcase that used to be held once every four years between Olympics became an annual event.
The impact on traditional European summer events such as the Mare Nostrum, the European Championships dating back to 1926 (much older than FINA's showcase, which began in 1973), the Commonwealth Games and the International Swimming League will be stark. All events may even up being diluted.
British Swimming To Work With Swimmers & Coaches To Manage "Expectation and Welfare Challenge" Of Budapest Worlds, Home Commonwealths & Europeans In One Summer
The risk of dilution has many legs, including:
the choices that swimmers, coaches and programs must make;
the choices that federations have to make because of the obvious implications to budgets;
the choices media will make, in part because of budgets in the grand scheme of coverage of all sports but also with a view on the quality of events that will depend on choices made in the previous two points.
the impact on historic medal counts and their relative worth: where in the past 20 years it would have taken six years to claim an historic three peat of a World long-course title (after a period where such a feat would only have been possible over eight years, such a feat could be surpassed within a four-year period, or the time of one Olympic cycle.
athlete/coach/program plans are made with four-year cycles in mind and while the pandemic had to be catered for, two big-impact announcement changing direction within two weeks will force planners to alter long-held plans and training cycles yet again;
dilution of World event also means a concentration of choice and effort for European and Commonwealth swimmers now facing three major events this summer, within a 6-7-week period, their choices adding to the dilution of the global event because some will bypass and others will attend but not in peak form.
Hungary has become something of a saviour of swimming organisers in recent years: it staged the only major swimming event, the ISL solidarity camp and series, in the first pandemic years of 2020, and came to the rescue in troubled times to stage global events in Debrecen in 2012 and Budapest in 2017.
This time, Budapest, which had been scheduled to stage the 2027 World Championships and will still do so, may not be seen in quite the same light as saviour by all in summer 2022: the calendar now presents athletes and federations around the world with complex and stark choices to make in terms of performance and budgetary planning.
The extraordinary event may make it easier for FINA to fulfil contractual obligations with hosts, partners and broadcasters at a time when the pandemic has thrown schedules into the trash can. It also means that the count of championships that would have been in place had there been no pandemic, 2021 through to 2025, will double, if things stand as announced today.
The latest move, which would mitigate for the loss of the 2021 event but place twice as many World Championships on the schedule 2022-2025 as would have been the case, is also likely to be seen as an accommodation for American swimmers who would otherwise have had to wait until June 2023 for a major competitive clash with international rivals from around the world, some regional events having been postponed or cancelled. The Pan-Pacific Championships, last held in 2018 and the big mid-term event for the United States and others, is not scheduled to return until 2026, when Toronto is due to host the event.
Historic, record counts of titles could now take a thumping and lead to pantheon tallies that would have been impossible for past generations to have collected and may make it impossible for further generations to match for a long time to come.
The chaos of a cluttered calendar gathered momentum when FINA announced that the 2021 World Championships planned for Fukuoka in Japan would have to be shunted to May 2022 to accommodate the shift in the 2020 Olympic Games to 2021 because of the Covid pandemic.
Then, when Fukuoka organisers said they could not make May 2022 happen, the whole thing was moved to June 2023, a move that was welcomed by those wishing to get the World Championships back on track.
Alongside the Fukuoka move, however, came the news that Doha 2023 would now be moved not to Doha 2025 but squeezed into January 2024 at the start of Olympic year on the way to the Paris 2024 Summer Games. In its announcement today, FINA noted that it is still talking to stakeholders about the timing of the Doha Championships but acknowledges that there will be a World long-course Championships in each of the coming four years, starting in June 2022.
Talks with Doha have included mention of moving its events to 2029, removing the January 2024 event that many in swimming believe would be misplaced at the start of Olympic Year. However, in the FINA statement today, there is clear mention of a World Championships in each of the coming four years.
The dust barely having settled on its Fukuoka/Doha announcement of the week before last, FINA has now announced that talks with Hungary have resulted in an extraordinary championship being dropped into the calendar at the end of June and early July, just before swimmers from Europe and the Commonwealth get set to enter the busiest part of their 2022 competitive calendar, with continental championships and the regional multi-sport Games set for August.
Europeans and Commonwealth swimmers now face three major events in a period of six weeks, while the start of the first six-month International Swimming League season has, effectively, been blown out of the water – and that at a time when FINA and the ISL have yet to settle their legal dispute, the tone and nature and backdrop of which is captured in this feature headlined "The Plot to Kill The Olympics".
The competition calendar is part of FINA's reform process but none of the intentions of that work can begin to happen until 2025 at the earliest, the main showcase for swimming outside the Olympic Games, which until 2001 was a once-every-four-years battle, having become an annual fest that will force many of the best in the world to chose which event to focus on.
The best outcome looks set to be that the entry to the championships is what it should but not reflective of the rested capacities of many of those in action. The worst-was scenario is that the World Championships becomes a moment that highlights schism in a sport as different parts of the realm of fastest fish choose different targets on the way to Paris 2024 and beyond.
The end effect could be precisely what swimming wanted to avoid: a sport that is only worth tuning into by the wider audience one every four years for the Olympic Games.
The FINA Press Releases IN Full: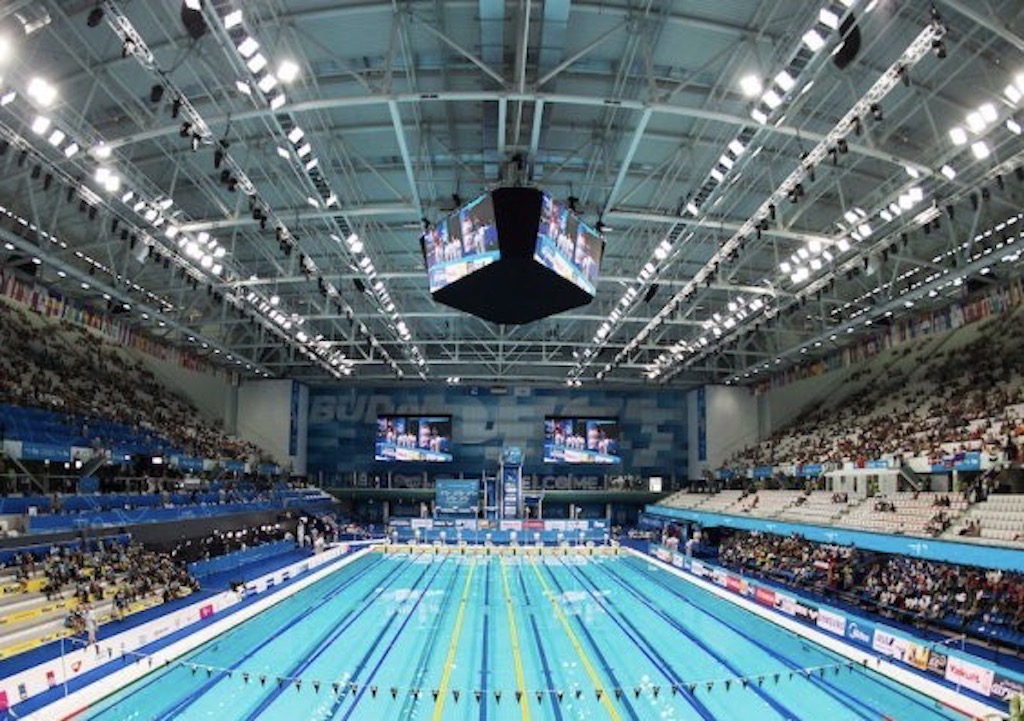 7 February 2022; BUDAPEST (Hungary) – The Hungarian Prime Minister Viktor Orbán and FINA President Husain Al-Musallam today announced an agreement for Hungary's capital city to hold a FINA World Championships from 18 June – 3 July 2022.
The agreement ensures athletes have a global aquatics championship to target in the summer of 2022. The agreement was reached after approval from the FINA Bureau today.
FINA and key stakeholders of the Fukuoka 2022 Organising Committee jointly agreed last week to move the FINA World Championships from 13-29 May 2022 to 14-30 July 2023 due to the current health impacts of the Omicron COVID-19 variant and the pandemic measures currently in place in Japan.
"As an aquatics community, we are finding solutions around the pandemic and today's announcement is an important step in this process," FINA President Husain Al-Musallam said. "We know we need to be imaginative in our approach in navigating through the current health crisis for our athletes. Today's agreement is a testament to this work. FINA also recognises that the pandemic is evolving differently according to time and place. We are extremely fortunate to have event hosts that share our passion for aquatics and have the willingness, capability and flexibility to organise FINA's most prestigious event. We are deeply grateful to all our hosts and know that aquatics athletes feel the same way."
"With four FINA World Championships and the Paris 2024 Olympic Games over the next four years, we are maximising the racing opportunities and earnings potential for established and emerging aquatics athletes alike," FINA President Al-Musallam added.
A regular stop for FINA Swimming World Cup, FINA Water Polo World League and FINA World Series events, Budapest previously hosted the FINA World Championships in 2017. That event saw 12 world records set in the pool during an event that drew record-breaking numbers of spectators and television viewers.
This FINA World Championships is set to feature five FINA aquatics disciples: swimming, diving, water polo, artistic swimming and open water swimming. FINA will continue to work towards similar event programming for high dive athletes and masters competitors.
FINA continues to consult athletes and stakeholders on the schedule for the FINA World Championships in Doha, Qatar and more information will follow as soon as possible.