FINA Shunts Fukuoka World Titles To 2023 Then Derails "Back On Track" Move With Doha 2024 At Start Of Olympic Season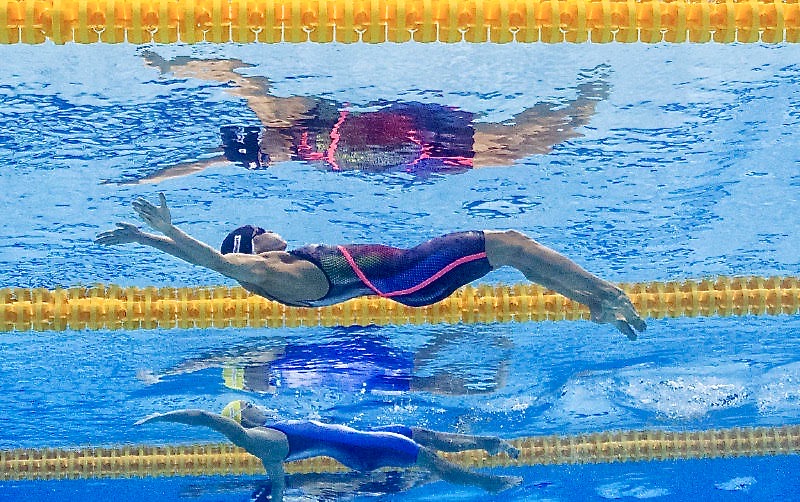 FINA, the global aquatics regulator, took one step forward and one step backwards today when it confirmed that the Fukuoka World Championships scheduled for May this year have been shunted to July 2023, getting the competition schedule back on track after pandemic turmoil just in time for it to be derailed once more.
The international federation has also settled on January 2024 as the date for the Doha follow-up long-course showcase at the start of Olympic year.
It will be the first time that swimming has staged two World long-course Championships within six months of each other – and that in the year leading into an Olympic Games. The pandemic could not be foreseen but calendar chaos dates back to a decision taken in Europe in 1997.
The good news is that Fukuoka 2023, after discussion with organisers about sticking with May 2022 or shifting to possible dates in October 2022, will now be a World Championships in its place and time a year out from the Paris 2024 Olympic Games. The bad news, at least for Doha 2024, is that the World titles after Fukuoka are now likely to be compromised by poor attendance among the very best in the world, January of Olympic year not even close to the plans of many of those with an eye on the ultimate podium in the French capital in summer 2024.
Many in swimming would have preferred to see the Doha event either scrapped or shunted to 2025 in keeping with the need to get a chaotic competition calendar back on track. The dilemma for FINA when it came to Doha was twofold: northern winter is a better time to be in that part of the world, while July is a time to avoid being there because of a scorching climate; and 2025 has been allocated to Kazan.
Pandemic conditions, contracts and insurance policies would, of course, have made it possible to speak to inform any host that the event it had bid for would now have to be held on different dates. As things stand, Doha 2024 is set to be swimming's "intercalated Games', there and yet not counted in the same way, in the case of the FINA showcase because of the names likely to bypass the event as they set their singular sights on Paris, July 2024.
In planning for Paris 2024, federations will now need to talk to coaches and athletes about January 2024 before making decisions that, with their reform hats on, should prioritise the needs of athletes over the politics and money at the heart of bids and hosting.
The FINA Statement In Full: Fukuoka 2023, Doha 2024
1 February 2022; LAUSANNE (Switzerland) – FINA has today announced that the 19th FINA World Championships in Fukuoka, Japan, have been rescheduled for 14-30 July 2023, with the 20th FINA World Championships in Doha, Qatar, moved to January 2024.

The 19th FINA World Championships in Fukuoka were initially scheduled for 13-29 May 2022. However, following close consultation with key stakeholders of the Fukuoka 2022 Organising Committee, all parties have agreed to reschedule the competition to 14-30 July 2023 to ensure a safe and successful event for everyone involved. Subsequently, the 20th FINA World Championships in Doha, Qatar, originally scheduled for November 2023, will be held in January 2024.

FINA is in constant dialogue with athletes and coaches regarding the upcoming international aquatics competition calendar, with the goal of minimising the impact on athlete preparation and performance, while acknowledging the current health impacts of the Omicron COVID-19 variant.

"Given the current pandemic situation and the measures currently in place in Japan, FINA and key stakeholders of the Fukuoka 2022 Organising Committee have agreed to reschedule the 19th FINA World Championships to 14-30 July 2023. The 20th FINA World Championships in Doha, Qatar, will now take place in January 2024. These decisions have been taken in the best interests of everyone involved," FINA President Husain Al-Musallam said.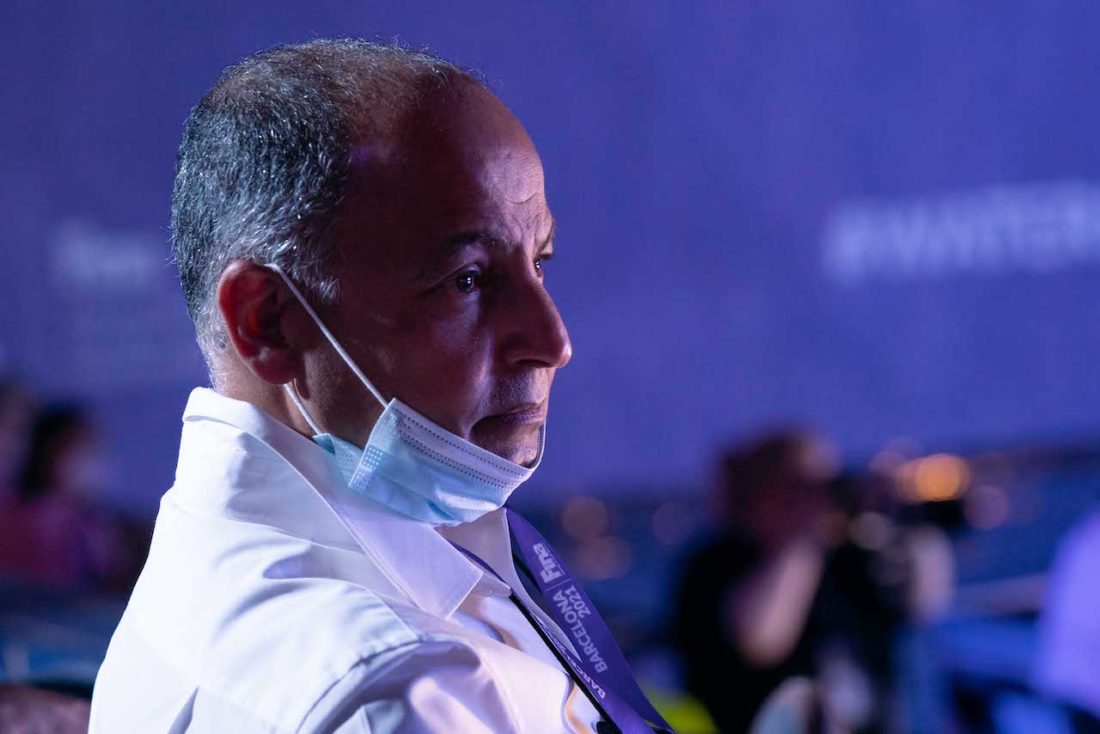 "FINA will continue to prioritise the welfare of competition participants and take decisions as early as possible given the circumstances, in order to provide a measure of certainty to aquatics athletes and those who support them."

Husain Al-Musallam – courtesy of FINA
Revised dates for the FINA General Congress, FINA Technical Congresses and the 19th FINA World Masters Championships 2022 will be announced as soon as possible.

FINA will soon announce an updated 2022 international aquatics calendar that will offer athletes additional opportunities to compete at the highest level. More information on the 20th FINA World Championships in Doha, Qatar will follow as soon as possible.