FINA Reform Part 5: Communication & Digital Transformation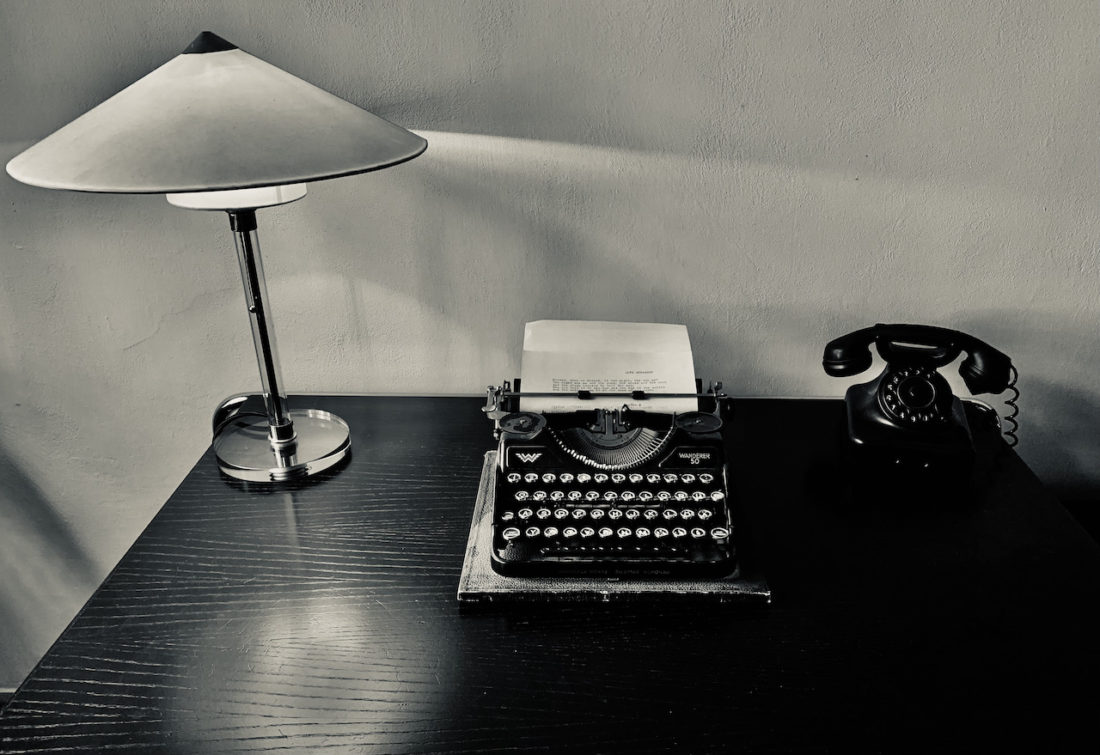 Editorial – FINA Reform, Part 5 : Communication covers a multitude of purposes – and, in FINA and Olympic history, sins, as in "an act regarded as a serious or regrettable fault, offence, or omission".
The most pertinent definition of communication as it pertains to FINA as the global regulator of aquatic sports how it communicates with its stakeholders, partners, sponsors, media and the wider world, is this:
"the successful conveying or sharing of ideas and feelings"
The meaning of "successful" will differ with perspective, while the usefulness, relevance and accuracy of what is shared also walk the line between fact and opinion. Where fact takes over with a sharp edge, we seek and often find, however long it may take, what is prevented from being shared, what is deliberately concealed, covered upon, swept under the carpet; what is shared and decided by the very few who know that the very many would see them in a different light if their skulduggery were to be unearthed.
Bad practice has many roots and reasons, chief among them self-serving cultures and an associated code of omertà and a mantra of 'go along to get along' among those who believe in the Olympic Movement almost as much as they believe in their right to a free ride.
Any communication that seeks to, or does, suppress the truth, let alone distribute a lie; any communication that deliberately seeks to discredit the work of critics telling the truth – not opinion, truth; is not only unsuccessful but is wilfully malicious in nature, in my opinion. Think Goebbels and you have the extreme version; think anything that resembles it and you have corrupt and corrosive practice that, ultimately, is bound to harm and do harm.
This is a sad but excellent week in which to convey that message. Andrew Jennings is no longer around to ask whether he would agree with that sentiment above but my guess is that he would not only do so but take a super trouper and beam it well beyond that thought to myriad examples of such corrupt and corrosive practices under the banner of "PR" in world sport.
Jennings (1943-2022, RIP) is intrinsically linked to the other big name from the world of sport to have passed away away in the past 24 hours, top IOC lawyer Francois Carrard, head of the FINA Reform Committee of late and the man who pointed out to FINA leaders in 2017 that its constitution was conflicted, with one rule indicating that only the executive could refer matters to the Ethics Panel while another rule clearly allowed for others to report their concerns and complaints directly to the Ethics Panel without the need for executive intervention.
Carrard, it might be said, was "as neutral as a lawyer can be when working for the IOC'. He earned the praise of those he worked with and many a journalist asking tough questions. Jennings was not a fan. He was an investigative journalist who pushed past the action on the pitch and in the pool and called on sports journalists and editors to get real, stop moseying up to those tolerating the intolerable and the criminal, stop letting rogues off the hook.
Trawl back to 1997 and we find this from an. article penned by Andrew Jennings, headlined: Sport, Lies and Stasi-Files – A Golden Opportunity for the Press.
"Society's watchdog – or showbiz pet is the choice faced by sports reporters and any of us who write about the politics and money of national and international sport."
I'd like to finish off with a short story that shows all that's wrong with sports reporting today. A year ago I published my second book about Olympic corruption: In it was the story, discovered in the Stasi archives in East Berlin, about the bribes paid to win Gold medals in the boxing tournament in Seoul in 1988. The IOC was forced to hold what the claim was an "investigation". In private they did nothing much for a year and then recently announced that it was all untrue.
I have a video of the press conference last month when IOC general secretary Francois Carrard announced that reports in the Stasi files could not be believed because the informants were often repeating rumours and had no certain knowledge of what really happened. Not one of the "expert" Olympic reporters present knew that the secret Stasi reports on the bribery had been written by the general secretary of international amateur boxing. He had been in the secret meetings when boxing officials not only admitted paying and receiving bribes – but also agreed to cover it up.
This man had organised the coverup and the world would never have known if I had not discovered his reports. So Carrard and the IOC – with the assistance of the media – have managed to cover up yet another scandal. Now it's your turn. I'd like to hear how you answer the question: Can we trust our sports reporters?
The article in full is well worth a read at PlayTheGame, an initiative run by the Danish Institute for Sports Studies (Idan), aiming at raising the ethical standards of sport and promoting democracy, transparency and freedom of expression in world sport.
That article explains well why Andrew Jennings and Francois Carrard could never see eye to eye and why this from Carrard falls shy of where reform and its nascent Integrity Unit needs to get to:
"[FINA] shall not leave a single stone unturned in the way in which it looks to the future. After all, reform is not a single event. It is a process that will test out patience."

Francois Carrard, chair of the FINA Reform Committee
The transgender controversy involving swimmer Lia (formerly William) Thomas and the clear threat to the right of biological women to compete in a category of their own in sport and have the rights of transgender athletes safeguarded in new categories – including the avoidance of placing in the same water women who became men and had hormone treatment to make that possible in the same race as men who became women and had reverse-hormone treatment to do so.
To any who find that suggestion insulting, I ask:
Do you find it insulting for youth and junior sport to be categorised?
Do you find it insulting for Paralympic sport to be categorised as it is in many ways designed to be inclusive and fair, not invasive and unfair?
Surely the aim is to create space and opportunity not invade it and steal it?
If you do find anything above insulting, ought you be asking whether it is you who wishes to take away rights, who wishes to discriminate?
Those are the kind of questions that independent journalists ask and should be free to ask free of fear or favour. PlayTheGame is not a platform only for journalists but it raises many such questions in many ways and realms and picks up on such things as the review of Olympic Governance among international sports bodies in June 2020 that found none had equal representation of women on their ruling boards, while FINA was one of three Olympic sports federations out of 27 core summer Olympic disciplines, with weightlifting and Judo, to fall shy of a points threshold designed to measure progress.
Bottom of the League. Not a matter you would expect to see in a FINA press release but most definitely a matter you would expect FINA to answers questions on when mainstream media asks about governance issues and puts the views of stakeholders to federations when those stakeholders feel unable to put the questions themselves because of fear of retribution.
Between 2014 and 2021, I put more than 650 questions to FINA and every single one of those was ignored. No reply. Among them were questions on the request from Bill Sweetenham, backed by peer and fellow coaches, for FINA to submit to a review and reform process. Many of the leaders who ignore Sweetenham and the World Swimming Coaches Association are now wearing the mantle of "reformist". It sits ill and FINA would be wise to begin its new era of better communication with a few apologies and perhaps the odd "thanks for giving us advice that turned out to be sound".
One of those apologies is due to this author, who along with others, was singled out as a journalist whose work was worthy of "discrediting" at a time when I was pointing out the fact that Russia, in the midst of a systematic doping crisis about to get bigger and bigger, had 22 positive doping tests in play in aquatics on the way to the Kazan 2015 World Championships.
Julio Maglione, the Uruguayan chum of Vlad Putin and the then FINA president (now an 'honorary' member of the top-table swim club) didn't much like anything unfavourable to the president of a nation that he and a few others had given FINA's top honour too without a full vote of the ruling Bureau as required under FINA's Constitution and rules.
Here's what Alex Perry writes in his 2021 exposé at Outside, when citing documents and depositions from the U.S. District Court hearing the case of ISL Vs FINA: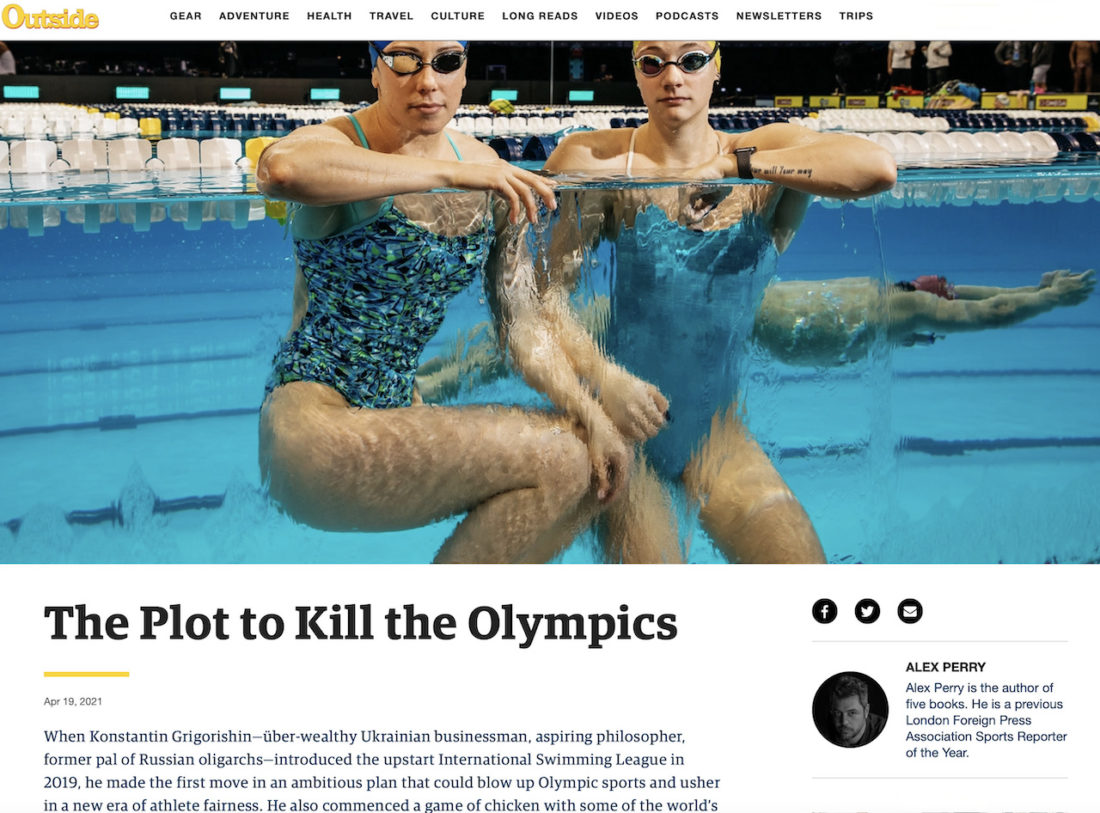 In 2014, Maglione presented Putin with his organization's highest honor, the FINA Order, declaring Russia "one of the most important and major powers in world sport." Maglione has since become a regular companion of Putin's, sharing the stage with him at FINA's 2015 World Championships in Kazan, in central Russia, accompanying him at international sports conferences, and attending his third presidential inauguration, in 2018, at his invitation. When I asked Vlasenko about the warmth between the two men, he beamed. "Our president adores him," he said of Maglione. "He loves him."

Alex Perry – Outside, image: screenshot of the feature
So, on to 2015 and we find FINA leaders sitting around a table and agreeing to pay 150k to JTA Associates, the England-based PR firm, for a four-month plan that included a stated and specific goals, including to "discredit" the work of critics, including the coaches, the then head of the American Swimming Coaches Association John Leonard, and use Michael Phelps as a poster boy for Maglione's re-election campaign. It was the worst spent money: none of FINA's critics went away, many other media colleagues became wise to corrosive governance in play and it became clear that Phelps, via his coach Bob Bowman, had been unaware of the JTA proposal and would never have consented to it had he been asked.
One of the victims of that 'discredit' campaign was SwimVortex: backers of our work were told that if they did not withdraw their support, they could forget, in the words of one key player "ever working with FINA again". Two writers had to be told 'sorry, no budget to pay you'. The one advertiser we had left two years later was not enough and by 2018 it was clear, we could not undertake the work required to provide quality swimming journalism.
Such was the toxic environment at the very helm of FINA. We have read strong statements from leading swim-nation federations talking about the "toxic culture" unearthed among their own athletes and coaches. Those same federations have long been silent when it comes to the toxic culture that prevailed for so long at FINA.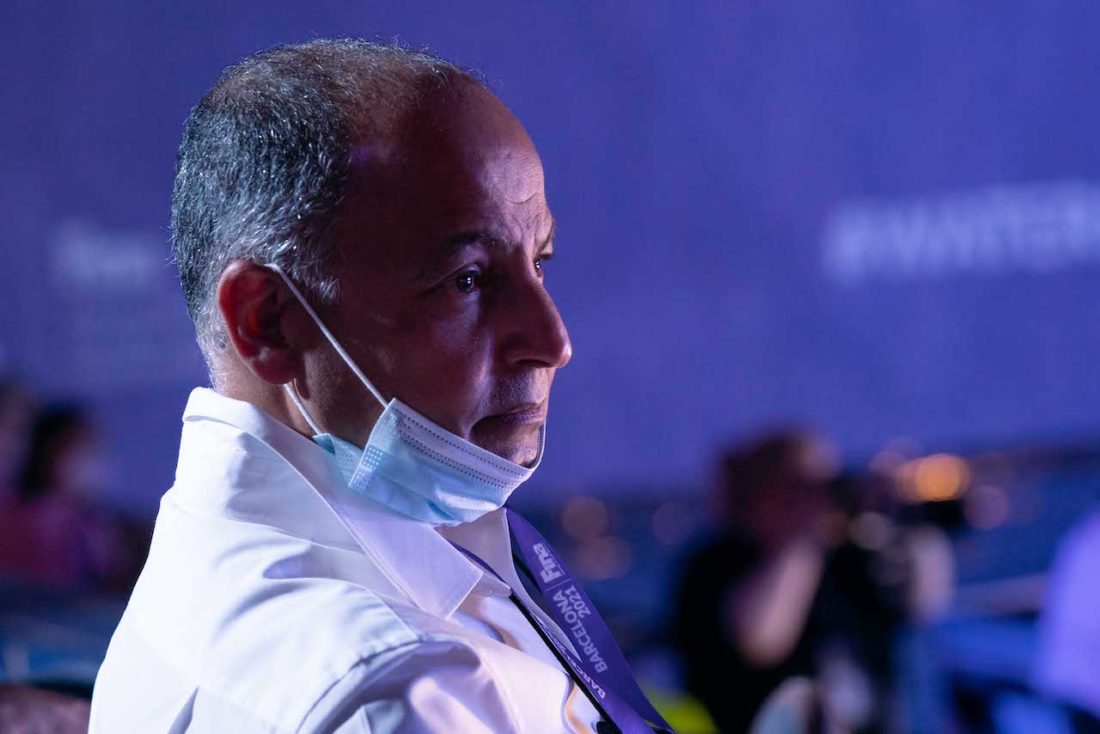 Last autumn, the new president, Husain Al-Musallam had the decency to speak to me about those events of 2015. He explained that he had been at the meeting at which the JTA plan had been approved but that he was among Bureau members who had not been given the details of the plan that included an aim to 'discredit' and slap an 'our bow wonder' sticker on Phelps without his permission. All that was said at the approval meeting was that the money would be spent on bolstering FINA's image on the way to Kazan Worlds.
So, who knew? The then director was surely not the only one – and if he was, what does that say about the 'leaders' and their ability and willingness to include vigilance, checks and balances and integrity in their set of skills? I leave that for them to think it through and reach for integrity and an ethical response.
Meanwhile, Al-Musallam has been true to his word on communication and the "ban on Craig Lord, The Times" at FINA HQ (yes, there was one) has, like a spell beyond its sell-by date, been lifted. That won't right the wrongs and harm inflicted but it contributes to FINA's stated aim of walking a new path to a better culture, style and substance of governance.
Challenges remain and the digital age delivers more all the time, the 'new FINA' (name change pending, World Aquatics, perhaps, though that would lose the historic reference to the breadwinner, swimming…) has already started to change its online offer.
With a nod back to what Jennings had to say on sports journalists and journalism, it is advisable for the reader to keep in mind what has happened to sports 'journalism' in the digital age and ponder such matters as:
how many of the niche websites and blogs in your own sport are truly independent?
can they exercise editorial independence without fear or favour from governance figures?
are there conflicts of interest among board members of the media outlet's direct or parent company?
Is there any dependence involving figures in top positions of governance and influence?
are 'journalists' sitting on federations committees or should the FINA media committee be made up of members voted into their roles by fellow journalists?
how many 'journalists' are paid to advise federations and conduct paid 'media' work for federations, domestic or international – and how and where do they declare that connection?
These are all pertinent questions that require consideration by federations and media outlets. They are significant when it comes to establishing what is fandom, fan blog and podcast and what is independent journalism. There is no issue if fanzine is what the readers wants but there is an issue if fanzine is dressed up as independent journalism and fails to declare where the money is coming from and who influences opinion and other content.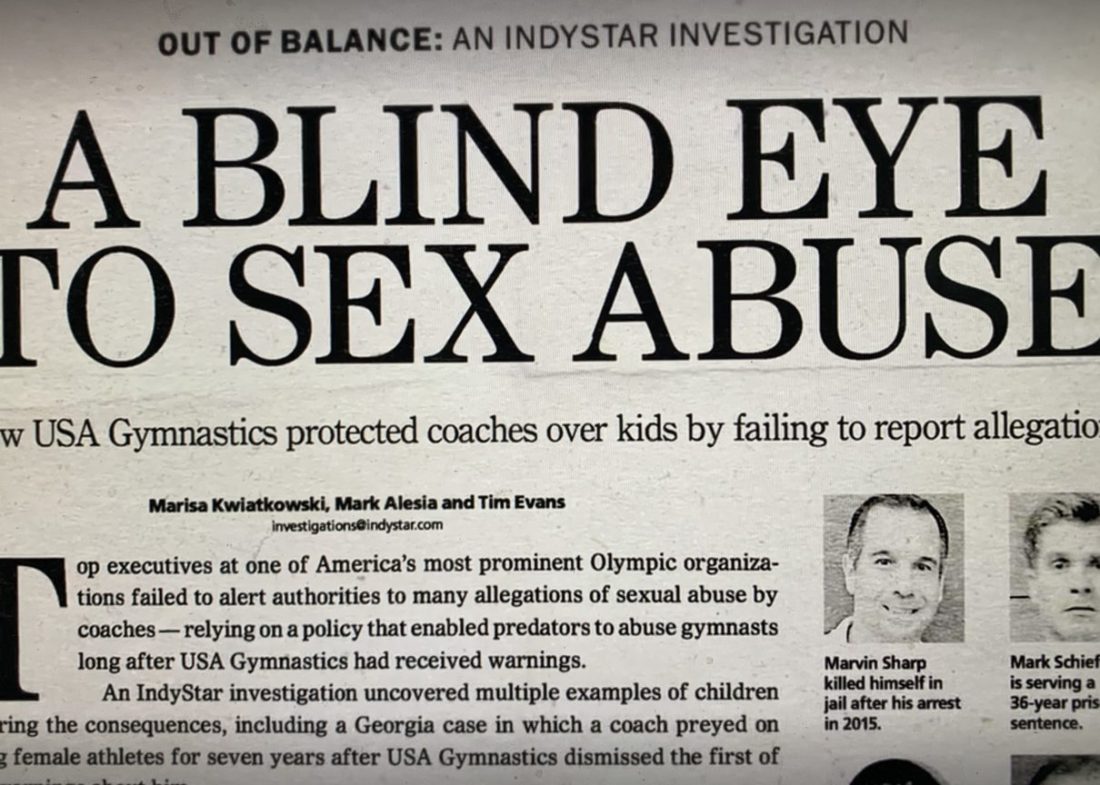 Sport is not war but the embedded 'journalist' is real and truth and transparency are often sacrificed in the heat of the hug that ought not to be. There is a price to pay for such things – and that price has been paid by swimming and in swimming by athletes, coaches, officials and media, all realms where we can find people who were ostracised simply for stating truth and asking for official resolution, reconciliation, reform and integrity in governance.
Here's an alarming example:
Sexual abuse/ safe sport advocate woman: "Why did you not cover stories x, y and z about survivors a, b and c?
Niche media man: 'Give me a break – I have to work with ….'
Add 'a bunch of other blokes from a specific swimming federation' as a general guide to what was actually said. It adds up to 'editorial dependence' that the media outlet does not declare to its readers.
That is an unhealthy state of affairs.
Truth & PR
Communication in the FINA playbook, meanwhile, has often meant PR, or public relations, an art that has led the international federation down dark alleys of its own making for decades and contributed to swimming's failure to fulfil its potential to be a sport capable of much more than its relative 15 minutes of fame once every four years on Olympic Heights.
PR is communication, of course, but it has, for the most part, meant, us not them, or blazers not athletes first and foremost. Pick up any copy of the now defunct FINA Aquatics Magazine and my point screams from the pages of every edition. The one on my desk I as I write this dates back to a soaring season of plenty for Sarah Sjostrom and Adam Peaty.
As you would hope and expect, each champion is treated to one or, in the cases of Sjostrom and Peaty, two images in the edition. The count of images of Maglione in that one edition alone? 39. Including the cover. It was among the elements of "Aquatics" that tainted what was in many regards a fine vehicle for promoting athletes and their achievements as well as recording news from federations around the world. The magazine is no more. It remains to be seen whether what follows does so without throwing the baby out with bathwater soured by the prevailing FINA culture, including conflicts of interest and lack of transparency in key regards.
It's too early this day to raise a glass but lift a proverbial cup of bubble and brew I do, to the death of a cult celebrating 39 snaps of an ageing bureaucrat with many questions to answer over the some of the greatest athletes in the world. There has for too long been an entirely inappropriate kneeling at the altar of a puffed-up blazeratti excruciatingly unsuited to its roles of guardianship and stewardship.
FINA's new president has committed his troops, including some soaked in the stuff of poor record, to turn away from a toxic culture. A reform process is underway and Reform Committee recommendations have been approved an adopted by the FINA Bureau and what is described as the ultimate authority of the global regulator, the Congress of 209 nations.
Over the course of a few months, SOS has been looking at the "Six Pillars of Reform" proposed by the committee charged with the task of making recommendations for change.
Part 5 – Pillars 4 and 5, Communication & Digital Transformation
Here's what the Reform Committee came up with on this theme:
the original note and recommendation of the FINA Reform Group is in standard black text; grey where the timeline of change is described, and preceded by "RG: etc., ".
SOS notes are prefaced by "SOS: etc., in Italics xxx " and end with "

End of SOS note

" for clarity).
THE FOURTH PILLAR: COMMUNICATION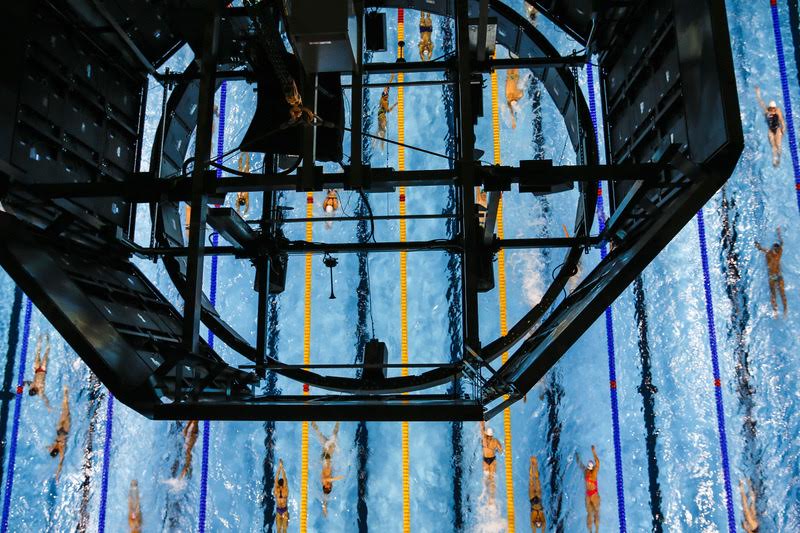 FINA's overall communication strategy needs wide-ranging reconsideration.
At the outset, the Reform Committee considers that FINA should do a better job of telling the stories of its Athletes. As set out below, a new digital strategy should also be implemented that could bring FINA's communication approach within modern times.
Additionally, the identity of a major international federation should not cause confusion. The Reform Committee suggests that FINA (i.e. the "Fédération Internationale de Natation") consider new branding or potential name change to align itself with its current values and audience. FINA needs to embrace not only being a world governing body in Aquatics, but it must be critically mindful of the growing nature of the sport. The world wants engagement, excitement, and a brand it can identify with. FINA must listen to its broadcasters, media partners, fans, and Athletes – and perhaps most importantly, engage with more young people who are the future of Aquatics.
With this, the Reform Committee recommends that FINA (or its replacement name) consider to re- brand itself with a more representative logo to represent what FINA stands actually stands for – water.
SOS:
Concentrating on what needs tweaking not what is fine and obvious, the term 'media partners' and lack of specific reference to independent print media needs more thought. This journalist is not a 'media partner' but it might be wise for my views and those of colleagues in the same line of work to be fed into the machine that will ultimately pump out an offering of some kind. How relevant will it be to written media, to trained journalists, many who do not only cover swimming, may not be there on many occasions but are likely to be there come the biggest of showcase moments? Communication can be very direct in the digital age: no need to go via the media to reach a fan who can tune in on YouTube and any number of fanzine outlets, some of which the fans now run themselves and sign up for the same media services as the mainstream media. However, Caveat Emptor on the theme of communication when it comes to that mainstream media and what it requires from FINA and aquatic sports if it is to cover those sports. The ISL, in my opinion, has made a fundamental mistake in placing all its media eggs on a fast-moving broadcast show, some elements of which grate, are Game Show in nature and of no interest to mainstream media (points half way through a medley doesn't wash; indeed, it turns the wider audience off). FINA, version II, need only look at the biggest sports in the world to understand what accompanies the broadcasters and the embedded: a large army of writers from mainstream media. There are sound reasons to engage – but not in a spirit of PR while talking to selected journalists.
That message and many more are missing from a paltry and very short note on Communication in the Reform report. The committee had at its disposal people from 'the media'. They were the right people to tell the committee what it might have wanted to hear; they were the wrong people if the committee wanted the information it needs to begin a better relationship with the media, including niche players that have also long been ignored when it came to challenging subjects and entirely reasonable questions. Which leads us to the next note…
End of SOS note
Finally, the Reform Committee is mindful to note that FINA's historical "no communication communication" approach with its members, partners, Athletes and the media must immediately cease. And when it communicated, its outward communication on important matters such as eligibility during the period of the Olympic Games was littered with misleading and incorrect information. A functioning communication strategy must be implored with a strong focus on reactivity, and a clear and concise written communication approach.
SOS: Bravo. Absolutely spot on …. and I'm happy to report that that change of atmosphere and approach to communication is already being felt, even though there is a long roads ahead. End of SOS Note
Conclusions and Timeline
The following is a summary of the proposed reform on Communication, which should be implemented immediately:
Employ a double-check system on all communications concerning major events, especially concerning qualifications, eligibility and selection.

Rebuild credibility with stakeholders and public by being transparent and authentic.

Develop a strategy for telling the good stories of the work done by the federation, the heroics of its Athletes, and the constant hard work of the entire FINA family.

Acknowledge receipt of all communication and seek to respond within short order.
To the extent the content of this Reform Report is accepted, FINA may consider employing a third-party entity to prepare an identification analysis with an aim toward the re-naming and re- branding of FINA.
SOS Note: Point 1, fine; Point 2, the right message and long overdue – bravo! May action follow deed. Points 3 and 4 sound obvious – 3 was in key ways being achieved by the Aquatics Magazine but in an expensive and out-dated way, though a print publication should not be entirely dismissed, the reasons for which would be part of the discussion FINA may wish to have with independent media.
Re-naming and re-branding would be a wise move: FINA does not convey swimming, nor aquatics, to anyone except those who already know, while there is some serious baggage to be offloaded for the organisation that will be in place after Paris 2024 (reform takes time) and, hopefully, wedded to a constant process of review. Changing a name, of course, does not entitle any organisation to dump its responsibilities to the past, to learning from and righting the wrongs of that past, to reconciliation process ignored for far too long. It is not the fault of all those caught up in the GDR Sporting Crime of the Century that you, the guardians, have turned a blind eye for three decades. It is never too late to reach for reconciliation. That, and not renaming, is the passport to a new future free of the baggage of the past. End of SOS Note
E. THE FIFTH PILLAR: DIGITAL TRANSFORMATION
FINA is living a crucial moment concerning its digital future. Over the past few years, the sport industry rapidly evolved, and the Covid-19 pandemic eventually accelerated the process of digital transformation for sport federations, leagues, and clubs around the world.
Sport companies are facing new important challenges, such as the loss of TV linear audience during live events or the poor interest of younger generations for traditional sports. Younger generations (Gen-Z and Millennials) have changed the way of consuming sports. Their participation in traditional sports is declining their preferences are leaning towards entertainment experiences through action sports. Indeed, reports indicate that only 53% of the new generations consider themselves "sports fans", of those 21% are "avid fans" and 32% "casual fans", which is less than older generations. They tend to be more sensitive and attracted to short and snappy videos and less inclined to watch an entire game. Documentaries and other original content are also booming.
In response, the Reform Committee assessed the current digital structure by running a high level quantitative and qualitative examination. The first part of the research focused on the current FINA digital performances and insights, and the comparison with other international federations. The second part analysed the ongoing digital activities from a qualitative perspective.
This research enabled Reform Committee to define a list of main critical issues that affect the FINA digital eco-system. The main outcomes were as follows:
FINA does not reach the Top 10 of most of the digital and social media platforms comparing international federations.
The size of the digital and social media audiences is very small considering other top international federations.
The fan base of star athletes from Aquatics is limited.
FINA's presence for young generations is limited.
Positive trends are coming from the Olympic Games 2020, with encouraging results onorganic engagement and reach.
The Reform Committee also analysed the different areas and activities that compose the FINA digital eco-system identifying a series of critical issues that have a negative impact on the current strategy. Here, FINA must be digitally recognised as a global entity able to overtake any geographical and social boundaries to promote aquatic sports in the world. But, practises like the usage of one official language in the off- and on-line communication, and a shortage of tailored activities and campaigns to promote aquatic sport at a regional level are limiting the access for FINA to thousands of aquatic sport fans around the world.
Moreover, the lack of relationships with athletes has a negative impact in the way FINA can produce original content on its channels. Also, the online reputation is negatively influenced due to the lack of positive feedback about FINA and its events by the stakeholders.
FINA historically has only produced a limited amount of digital content (images, video, story, interview or text produced for a digital purpose) and original stories compared to other international federations. This is especially true during periods in which there were no live FINA events. The lack of human and technological resources has a direct consequence in the (negative) ability to create original content.
Compared to other sports, FINA offers a poor digital user experience to watch and interact during its events. This issue is mainly related to the technological solutions, which should be implemented to enrich the user experience during live events. The TV production is also affected by this lack of innovation.
FINA is also not taking advantage of any new technology to offer an innovative and original way of consuming live events live and on-demand (i.e. live stats, augmented reality, wearable devices). Moreover, for basic services like live streaming and results, there is no standardisation among all the FINA events. Only the first-tier events have acceptable standards.
Currently, FINA doesn't have either a photo or a video platform solution accessible from athletes and media to re-use and share content. And any value related to a brand and its presence online is considered "digital identity". FINA currently has a poor reputation and a general negative sentiment across the online audience.
All the activities related to social media, content/video production and live streaming are managed in-house. The website technical maintenance and development are outsourced while the content production and the daily management is run internally. The Reform Committee also notes that none of the FINA's digital properties are currently included in the selling proposition to seek and attract new partners and sponsors. No revenues come from the digital activities apart from the Facebook and You Tube video monetisation. Moreover, FINA does not include its digital properties in any of the marketing and sales packages dedicated to partners. The digital media value of digital properties as social media posts and videos, the brand-new FINA website and mobile application is still unknown.
SOS Note: All very worthy research, fact and opinion, worthy of praise. As above, do not forget the mainstream written media and their needs. When the TV and broadcast folk want the stats and ranks and other materials and measures that help explain the sport, the athletes and why the audience should engage and how they will be entertained, they often turn to media that has invested long years in building accurate and contextual knowledge of the sport. It is in that community that FINA will find the source of materials and measures that ought to be put to the broadcasters so that gems old can meet gems new and innovation can take place. End of SOS Note
Conclusion and Timeline
To solve the current issues and meet the expectations of a first-tier international federation, the Reform Committee recommends the launch of a new digital development plan for the period 2021- 2024. The suggested digital development plan crosses six new operational areas identified to fit the challenges FINA has to face in the short future:
Live streaming and VOD: All activities covering live events and replays. OTT (Over- the-top) custom solutions and/or live streaming on third party channels as You Tube are included in this area of work, the testing of new features and technological solutions to enhance the user experience.
FINA website and third platforms: All activities set to enhance and develop new features in the new FINA website launched in February 2021.
Social Media & Community Management: All activities set to create engagement, increase reach and video views, enlarge the community on the social media channels (including launching a TikTok account); Open new social media channels and all the activities set for running social media paid campaigns and remarketing.
Digital Content Production & Distribution: All activities set to produce, edit, store and distribute digital content from FINA events, initiatives and special projects.
Digital Support to Athletes, Coaches LOCs & NFs: All activities establishing the ongoing and structured digital collaborations and partnerships with FINA main stakeholders.
Digital Revenue Streams: All activities launched to set new digital partnerships and new sources of revenues.
The goal of the digital development plan should result in the following indicators:
Become the Main Digital Access Point for the Aquatics Community.

Target new strategic markets and set digital activations with a tailored approach.

Add new languages in the digital communication.

Build a dedicated platform to connect aquatic sports lovers (FINA athletes, Mastersathletes, sport fans, national federations etc.).

Set new vertical digital channels for each FINA discipline.

Connect and engage the younger generations to make them the future Aquatic sportlovers.

Establish solid and ongoing digital collaborations with Athletes, Coaches, National
Federations and Organizing Committees.
Increase and enhance the digital content production for quality, quantity and variety.

Strengthen the media value of the FINA Digital Ecosystem (platforms & content).

Revamp the FINA digital brand and increase awareness.

Ensure the first online revenue streams coming from native digital partnerships.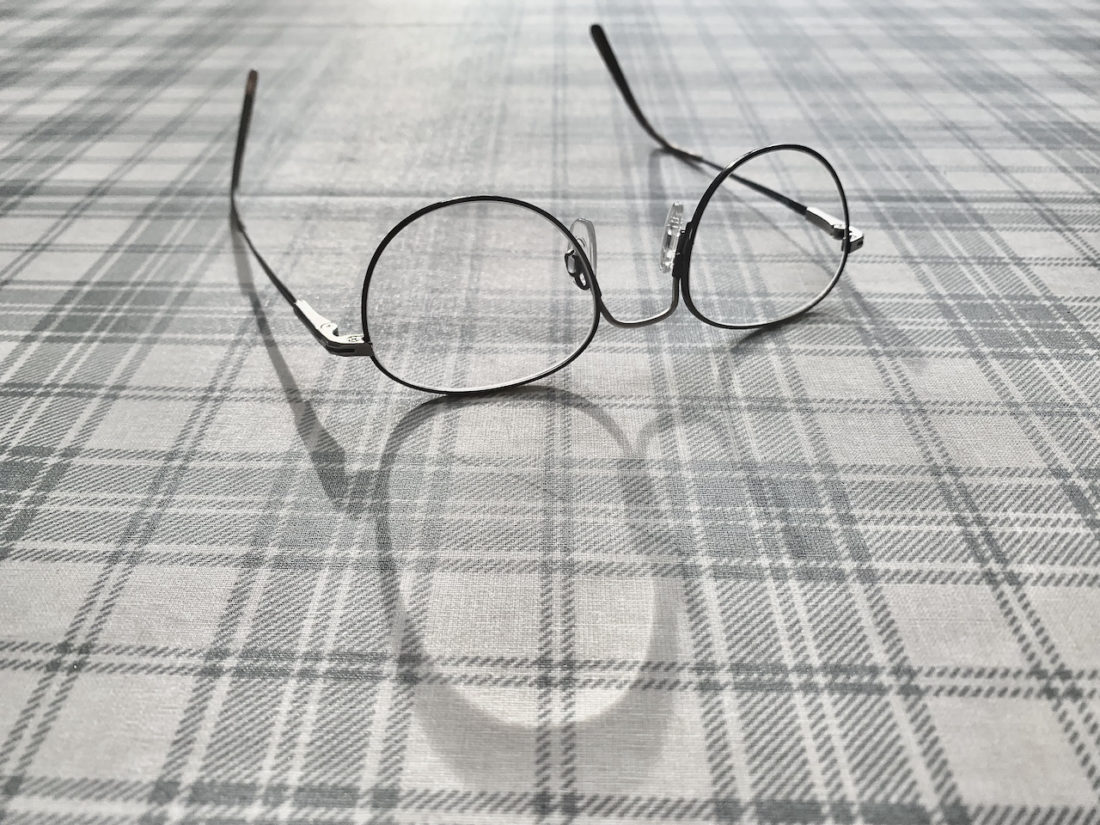 SOS Note: All fine but almost all of it is in-house and direct to existing fan. Yes, it may attract more fans, directly, but how does the above reach mainstream media, how does it fit when it comes to seeking a higher rank on the ladder of sports that attract the largest amount of money, audiences, oxygen, advertisers and sponsors, mainstream coverage and the rest of the ingredients required to call swimming, for example, a "professional sport" capable of paying wages to many more athletes, helping their coaches and programs build back stronger from the pandemic and competing in a bigger league in the current and relative doldrums between Olympic Heights. FINA has a development program. It has a blind spot beyond the nations that have next to nothing and are in most need of help: that blind spot is the middle ground, the place where most activity in aquatics takes place – the clubs and birthing pools of talent struggling to stay afloat in a pandemic. What recognition, support and focus is there on them as you reach for Snap clicks and TikTok likes and will any of this focus on communication boost the economy aquatics needs to take its sports to the next level? End of SOS note