FINA Reform Part 4: Events Highlight The Need To Torch Bad Culture & Swimming's Cluttered, Chaotic, Worn-Out Window To The World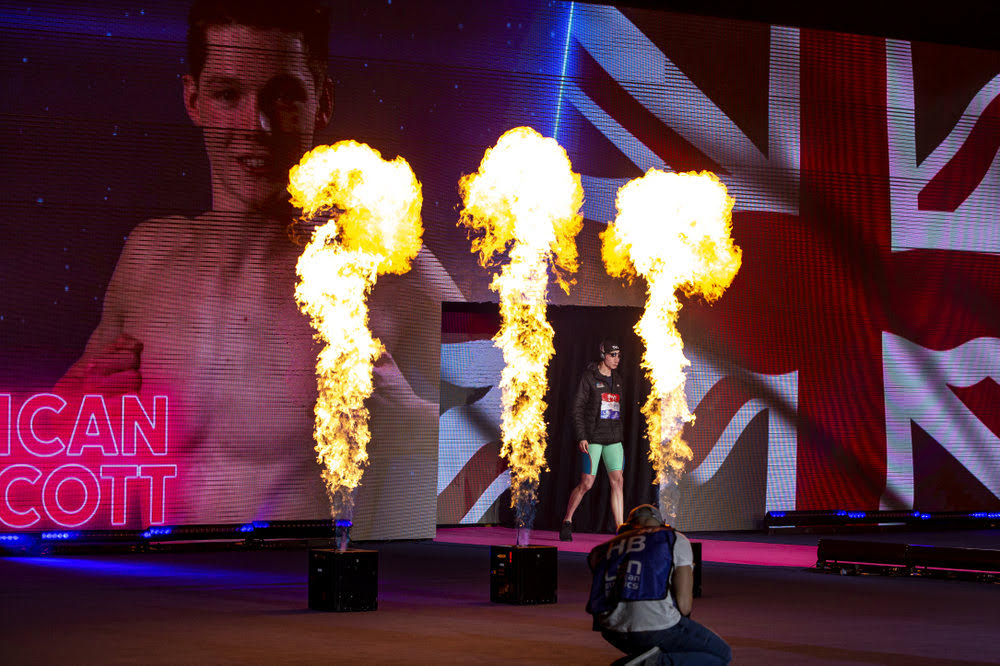 FINA Reform, Part 4 – Showcase events and the drive to move from cheese and wine to caviar and champagne have underpinned the culture and direction in which FINA, the international federation, has travelled these past three decades.
That craving and ambition for the big time in the league topped by pro sports far and away wealthier and more popular in terms of attracting regular global audiences, mega-brand sponsors and the economies that go hand in hand with such things has not served FINA well when it comes to governance: in a review of Olympic Governance among international sports bodies in June 2020 that placed FINA at the bottom of a league of 27 summer-sport international federations, level with weightlifting and judo.
A reform process at FINA is underway and a Reform Committee has come up with a first line of responses and recommendations that have won the backing of the ruling FINA Bureau and are now heading to a vote of the Congress of 209 nations in December.
FINA's fresh pathway, one that may soon see the global regulator renamed as "World Aquatics" or similar, is being rolled out by the new president, Husain Al-Musallam, and the new executive director, Brent Nowicki. Some of their challenges will be easier to handle than others. Over the course of several weeks, SOS is looking at the "Six Pillars of Reform" proposed by the committee charged with the task of making recommendations for change.
Today, Part 4 – Events
Editorial – Much began to go wrong when in 1997, LEN leaders, later to be copied by FINA leaders (some of them the same folk, of course), were sold on the notion that 'more is more regardless of what that more is'.
It was the era of Alex Popov's sprint double on his comeback from surgery after he was stabbed by a water-melon seller, doubles for Emiliano Brembilla on freestyle and Marcel Wouda on medley and golds for Paul Palmer in the 200m free and with teammates Andrew Clayton, Gavin Meadows and Jamie Salter, in the 4x200m free, and a meet that saw gold medals go to seven athletes who would face doping-related scrutiny, including Michelle Smith, of Ireland, taking two titles (that did not go to others who are part of a sorority of swimmers denied by what they ought not to have been) months before a fateful call at her home by out-of-competition testers early the following year on the way to the winner of three Olympic golds in 1996 being suspended, never to return.
I remember sitting on a stone bench in the sweltering heat of Seville with my good colleague Derek Parr, of Reuters, when we were given a heads up on the decision about to emerge from the LEN meeting: the world of continental championship was about to grow beyond all recognition. We just knew that it would not be long before FINA followed suit – and so we fell about, our laughter interrupted only by the odd mention of what tends to happen with geese and golden eggs.
Sure enough, not long after, FINA would match Europe's bolt-on diet with its own feast. Important to note that the championship format in itself is part of a long tradition, is much loved and is at the heart of many of the most thrilling moments in Olympic history. The questions at the heart of what follows include 'what happens in between the two tallest peaks in championship swimming, the Olympic Games and the World Championships; what happens in the foothills and their frozen forests; how does swimming turn its winters into spring?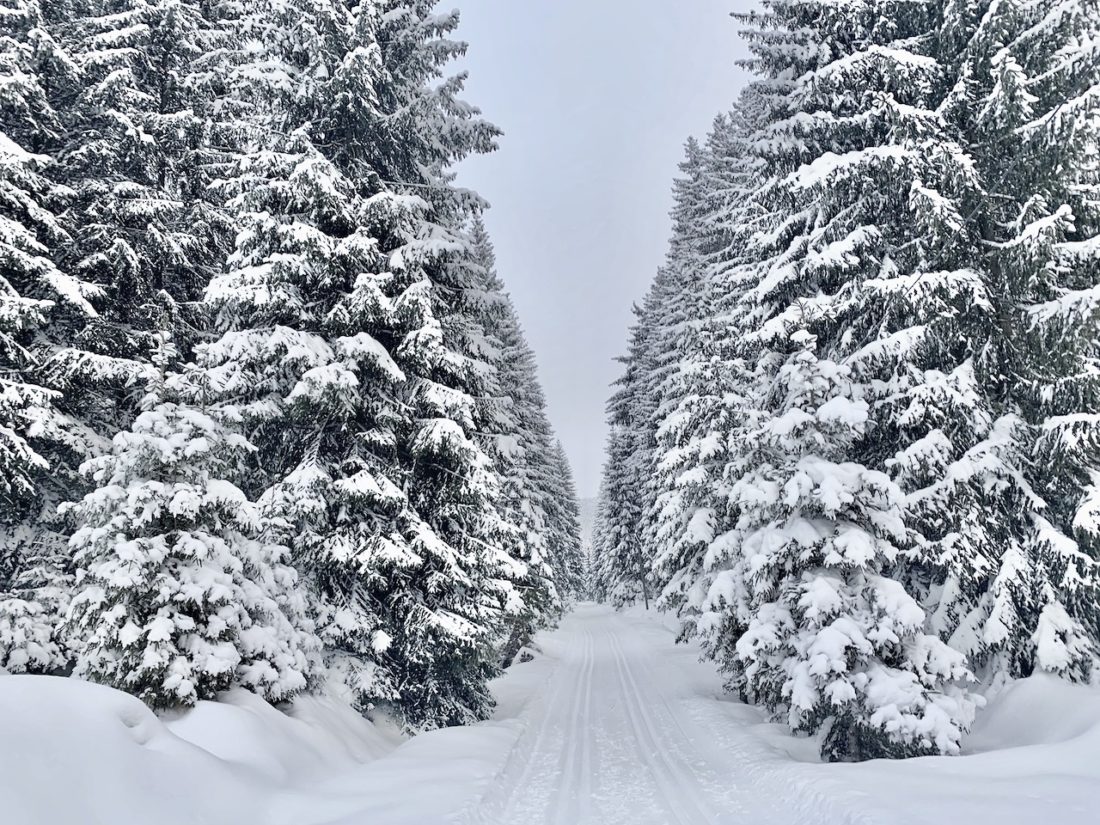 Here's a time-lapse, whirlwind bullet list of international championship history in the pool:
After the 1999 switch to much greater activity on the LEN competition calendar, World Championships in the long-course pool would be ripped from their natural and traditional home in the middle of the Olympic cycle and held twice every Olympic cycle, the year after one Games and the year before the next.
The Championship program would include 50m dash event on all strokes from 2001 onwards and there would be more freestyle events – an 800m for men and a 1500m for women
That bloated championship program would take events such as world titles from the 6 and 7-day programs of yore to schedules across 8-9 days, marking a substantial increase in the bill for hosts, national federations and media – print and broadcast – covering swimming, and impact the costs to families and fans wishing to travel and watch the sport in far flung places. Take in open water, an Olympic sport from 2008 onwards, and every meet would now require media to be on site throughout the two weeks of a championship (or not, barring the Olympic Games …)
That bloated championship program was adopted for short-course events too, lost at that moment the chance to make short-course racing a different animal, one with spots not stripes, so to speak, fit for the bit in between the Olympic format that works well at that level but works less well when copy and pasted to the entire offer in the rest of the sport.
That bloated championship program would be condensed into two and sometimes three days for a World Cup series that started its steady decline the moment all the costs of the big events above tested the media's commitment to aquatics in a highly competitive global sports market, broadcast AND print.
Just a few short years into that busy new world, international agencies stopped sending their reporting teams to cover World short-course Championships: there was just too much of it all, the costs were prohibitive and, besides, technology was changing the world.
All of the above coincided with the dawn and early development of the digital era that led to live timing, real-time results wherever you happen to be in the world.
The decline in mainstream media coverage in between Olympics created room and made it easier for niche players to evolve, reaching what for them were bigger audiences, albeit niche audiences at a time when the risk of weakening the ability to reach a wider world of sports fans was obvious to all but aquatic sports themselves. 'More means more opportunity for all', remains a perception of trend in aquatics, even though "more" is an in-house illusion not a wider world reality.
Few asked about the viability of it all. The mantra was onwards and upwards, hail Thorpey & Hoogie to Phelps; Inky & Yana to Ledecky, not nearly enough attention paid to the fact that none of those folk were terribly interested in the in-between offer of short-course events, the World Cup series and the like: without those big names and stars, it would all be watered down and become irrelevant beyond niche of niche. And when Thorpey was about to launch a pro-circuit in Asia, he was met with the most appalling of responses from the heights of FINA governance.
More racing and more money turned out to be a strategy that worked well if you happened to be a blazer or committee member on the road far more often with your per diems after all expenses had already been covered but for the bulk of swimmers out there provided no change or potential for growth beyond niche in a sport described in 2018 by one of its stars, Adam Peaty, as having "been stuck in a rut doing the same old, boring things for decades".
The International Swimming League, for all its teething problems, has thrown a much-needed spanner in the FINA works and contributed to the decision of FINA leaders to finally embrace a reform process.
The Champions Series was the wrong response from FINA – again, more of the same and races with the words World and Champions in the title should never lie. The audience is smarter.
Despite all of the latest developments, reform and revolution are in their infancy and very much works in progress. The key 'peak' focus in swimming remains "Olympic Heights", while World long-course championships are the next best thing, and everything else a take-it-or-leave-it offer that would translate to a 'leave-it' response from many of the world's best swimmers and, increasingly down the years, the swim audience that might have been but never is between the twin long-course peaks.
Many in swimming don't recognise the issues in play, particularly poor the understanding of why mainstream media, including print, is an important measure on the ladder and league of world sports, and why that mainstream media still regards swimming as largely a once-every-four-years sport and why that is hopeless when it comes to attracting and keeping partners and sponsors, existing and potential new ones.
Niche online media offers – most of them low on quality for a number of reasons, including lack of journalistic training and experience, lack of funding things being a hobby not a job and so on – often add up to 'being there without being there': they are remote efforts with 'live' coverage offered even when the platform is not at the live event and has no access to the athletes and others on the big occasion. It's largely in-crowd stuff, largely uncritical, largely conscious of not upsetting governors even when governors should expect the media to call them out (and should not be exerting influence on editorial operations and decisions, nor even be in positions to do so).
Some niche offers are stacked with content and appear to take an 'if it moves, whack up another 200 worder for the clicks'. Editorial judgement is something of an alien world in such community exercises. There is no harm in that barring the impression left by those outside the sport that swimming is all a bit too in-house, too tolerant of bad governors asserting undue pressure an influence – and sometimes seemingly keen to stay that way, survival too often beating integrity.
The trend to judge the scale of coverage on the activity of niche players (including content machines that make swimming daily news at depths that defy journalistic logic) gives the impression of wide-scale interest when the truth may rest elsewhere. For example, my experience of comment sections was very clear: one man built himself 9 different profiles and user names in two days so that he could make his singular take look like the majority view on the topic at hand. That man is a regular poster, through several profiles, to this day – just not on my site. One thread of comments on a niche-site piece in recent months of late appeared to have attracted something like 60 folk keen to leave their view. The online names of the profiles led me to estimate, however, that there were fewer than 10 people exchanging views. Caveat emptor.
And all the while, what's missing is the wide-scale audience more likely to tune in if swimming were to find a way back to more regular mainstream media coverage that has been lost in those foothills between the big peaks. Swimming's foothills are forested by mini-me competitions frozen in time and format. They mean less and, as such, not only attract less attention but reinforce a tragic message to the non-niche observer: swimming is only worth tuning into during the Games and World Championships because it's all the same as that in between without the quality and solid line ups of all the best in peak form (… so why bother).
Events the USA Can Help To Deliver & Culture It Must Take Responsibility For & Never Repeat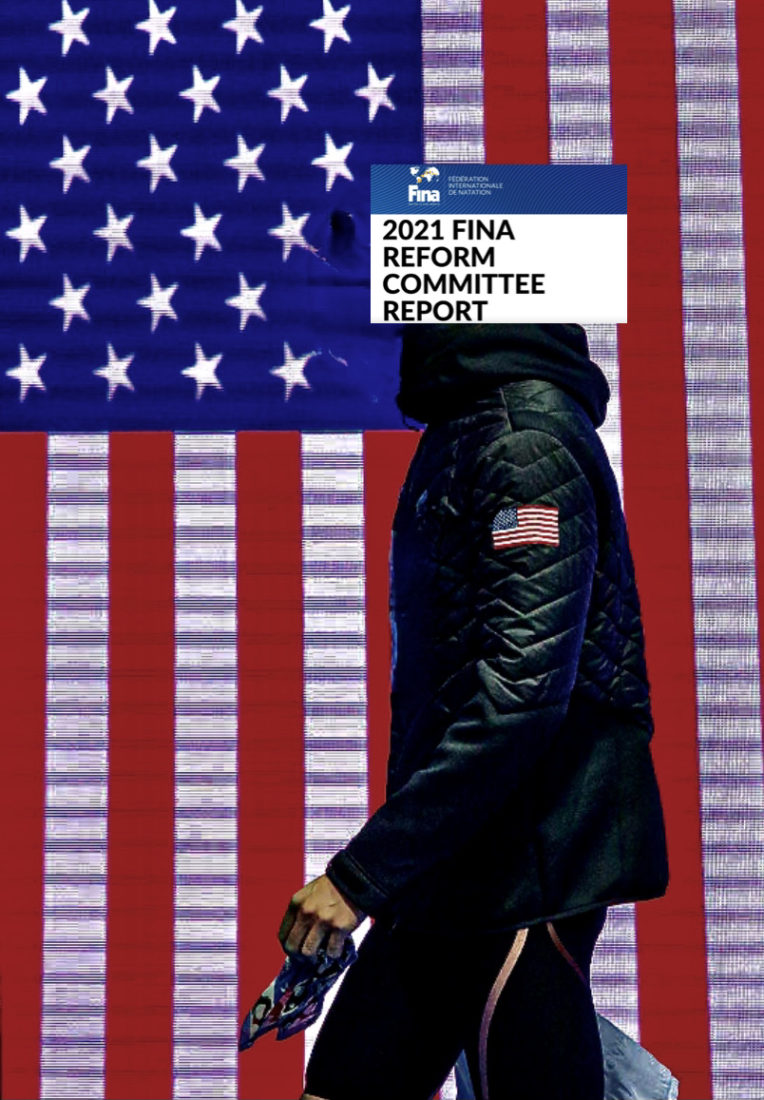 Mike Unger, the long-time second in command at USA Swimming, is off to take on an events-plus role at FINA. He will bring with him considerable experience of events such as the U.S. Olympic Trials, the Pro-Series and the deals struck to make those events a success.
There are events and then events within events, on which events will be judged.
Unger also arrives at FINA with an understanding of the good and bad in the USA/FINA relationship down the years. The same domestic federation that forced the hand of the FINA leadership after backing the campaign to sink the shiny suits – in the interests not only of Americans but the entire sport – somehow could not find the same determination when the entire sport was overshadowed by the worst-possible outcome, namely the death of Fran Crippen in a FINA event.
That was followed by the promotion of one of those in charge on the day of catastrophic outcome in wholly unacceptable circumstances, some of which have been repeated on several occasions since, even when the rules were there to prevent that from happening. Below, we find the reform committee recommending "an event planning guide" and noting "a lack of guidance and standardisation of FINA's requirements in several areas".
The group might also have noted that even where integrity, rules, standards and practices, as well as event experience, in swimming, in open water swimming beyond the scope of FINA, in open water swimming within the scope and experience of FINA, in others sports and other realms far and wide in the world, could and should have contributed to a decision that fateful day off the coast of the United Arab Emirates to cancel the race and along with it a decision to scrap any rule that tells the champion mindset "you must finish the race … to claim your season earnings".
None of what unfolded on October 21-23, 2010, and in the days and weeks and months leading up to it, should ever have happened. It was preventable.
Unger will surely arrive at FINA with a message from the Crippen family and coach Dick Shoulberg: never again – and no event should ever go ahead if the conditions exceed the safety parameters set as a direct consequence of Fran's passing; if the conditions do not follow the "event planning guide" that spells out safety parameters and the responsibility of FINA officials to cancel competition if one droplet of safe water identified in the guidance is out of place. The responsibility for that rests squarely with FINA, the representatives of nations and domestic federations with direct influence on FINA governance and, in partnership, event organisers.
Beyond the most important aspect of any event – athlete safety (and the safety of all other participants and visitors to an event) – Unger has a challenging job ahead. He has a few key lines to work with from the Reform Committee (below). Much meat needs to be added to bone and visionary thinking is required if the pattern of peaks and troughs in swimming's popularity are to be less dramatic than they have been for many a long year.
And then there's the ISL Vs FINA dispute in an American court: swimming will be the loser, all round, if there is a failure to resolve the case satisfactorily, which would require FINA executives who gave depositions stacked with disturbing detail in the legal action to accept accountability and responsibility for their roles in a drama laden with threats that stretched to one FINA boss working alongside Unger and Co at USA Swimming advocating that FINA needed to "Hurt them badly," the them meaning domestic federations that failed to punish athletes who opted into racing organised by the ISL team. "We must kill him … suspend him for years," wrote the FINA executive in a note to then FINA director when discussion one head of a domestic federation. Marculescu has gone. The FINA volunteer executive in question remains. Why may well be a pertinent question.
"Harm badly", "kill"? I leave you to judge what kind of culture uses that kind of language.
Certainly, it speaks to the culture that Husain Al-Musallam has stated he wants rid of by May Congress next year – and those who cannot move with that cultural shift will be shifted themselves. If he is as sincere as he sounds, the new FINA president will follow through with action (through such mechanisms as the independent Aquatics Integrity Unit that Congress will decide on next month) that leads to the removal of any who have used and continue to use the kind of language found in depositions and evidence in the ISL Vs FINA case. Such language and attitudes have been deep at the heart of the rot that set in at FINA quite a while back.
To any in positions of authority at FINA and thinking any of the above unreasonable, I say this: you're labouring under the weight of what Germans call a Denkfehler, a fallacy, or error in reasoning. Or put another way, you're simply wrong; you've been doing the wrong thing and your means and ways are well beyond their sell-by date. Indeed, they belong at the bottom of the ocean, ball and chain around their twisted ankle.
With all that and your own thoughts in mind, here's what the Reform Committee came up with on events (the original note and recommendation of the FINA Reform Group is in standard black text (grey where the timeline of change is described) and preceded by "RG: etc., ". SOS notes are prefaced by "SOS: etc., in Italics xxx " and end with "End of SOS note" for clarity).
C. THE THIRD PILLAR: EVENTS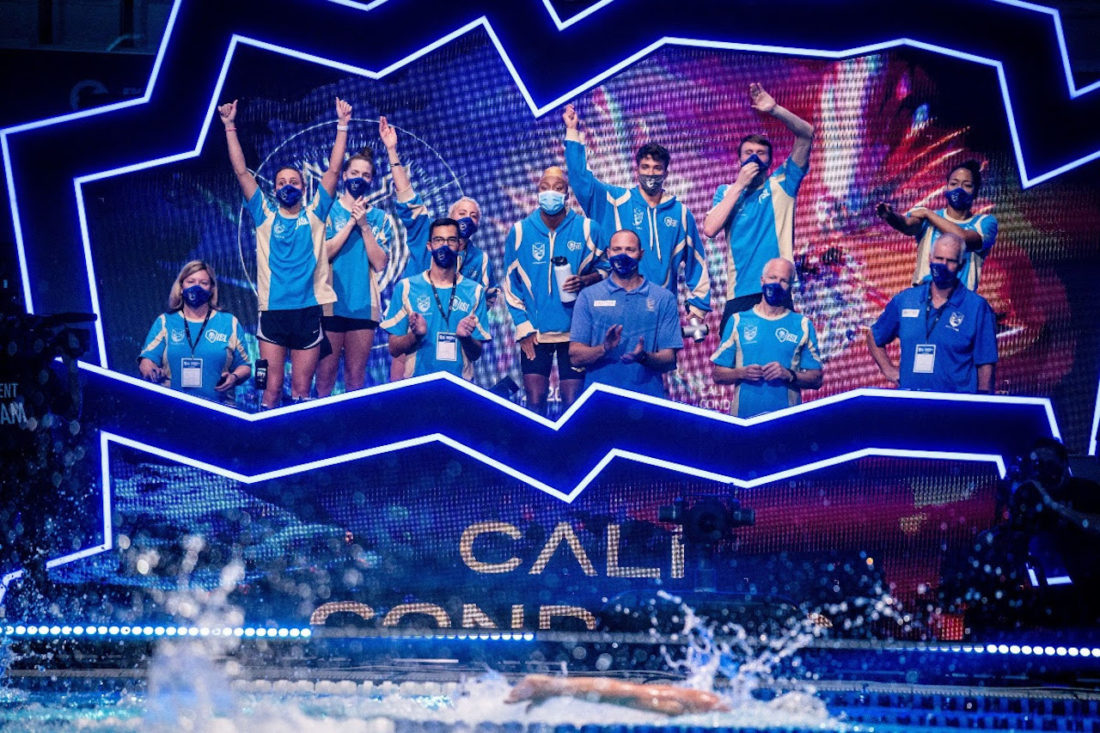 RG: Over the past few months many discussions have taken place concerning the density of FINA's events calendar and prior approach of "quantity over quality" of FINA events. Recognizing the important need for detailed consideration in the area of FINA events, a long-term and in-depth review with the below identified areas of priority must occur.
SOS: … "quantity over quality". Quite so. The meat on the bone is the answer to the question 'how do you showcase quality?'. So far, there is one model outside of that offered by the ISL: be it a championship or a World Cup or a Champions Series, or a Pro-swim type event, they are all bound by 'championship format'. TV game shows, plunging under boats "for distance", "obstacle courses" – they've all been tried and suggested. Forget them. The answers rest somewhere in the middle of what we know from the best of championship swimming and the best aspects of events such as the World Cups of old (and precursor events), the duels in the pool and the League. Lengthy heats and finals that cycle the same championship format time and time again are NOT the answer, nor is anything that tells the observer and crowd and media that this is "world", this is "champions", this is "best of best", when none of that actually stacks up. What did the League get right? The tightness of show, the team format, the emphasis on racing. What it got wrong? Too complicated: points for half way through a medley and the like will alienate even the swim fan let alone the wider potential audience that doesn't want to tune in to sport if what they're being invited to is a Math Championship in motion, regardless of how worthy the swimming is. End of SOS note
RG: The Reform Committee considers that that mandate of the Sub-Committee reviewing FINA events should be maintained to continue its works in this area. In the interim, the Reform Committee highlights the following changes that should begin immediately.
1. Increased collaboration with our Event Organisers
Event Organisers/Local Organising Committees are of key importance in the delivery of FINA's sporting events. Conversations with those organisers believe [sic] that there is a lack of guidance and standardisation of FINA's requirements in several areas. An event planning guide should be prepared. FINA must do more to collaborate with its partners and provide assistance where needed. The Reform Committee suggests that the FINA Office establish enhanced channels of communication and project management with all Event Organisers regardless of the size of their event.
Additionally, consideration should be given to working with third parties who are motivated and financially equipped to stage events at the required level provided that technical areas of the sport(s) are satisfied.
SOS: Nothing to disagree with here though worth noting, so that it sinks in: the massive growth in events over two decades has unfolded without any FINA leaders pressing for precisely what is blindingly obvious, what the Reform Committee suggests, "an event planning guide" that travels wherever FINA and its events and people travel. The Reform Committee notes " a lack of guidance and standardisation of FINA's requirements in several areas", always significant but at least on one occasion that failure has been lethal. Never again. End of SOS note
RG: 2. Review of the Calendar and the Location of FINA Events
With over 70 events per year, the calendar has become too dense. FINA should immediately consider a Working Group to examine both the necessity and feasibility of these events to ensure the maximum benefit and participation. It is suggested that this Working Group communicate with the National Federations to determine the optimum timing of FINA events as well.
Additionally, more than 70% of FINA Events have been organised in two continents – Asia and Europe – and a few cities have organised a large percentage of all major events over the past 10 years.
In order to increase the exposure of our events, the reach of new public and the continuous engagement of our global community, the Reform Committee suggests promoting the organisation of our events across all 5 continents and in those locations that will boost the importance of our competitions. Moreover, further consideration must be given to the accessibility of the event.
SOS: Bravo! Don't forget to invite to the table athlete representatives, first and foremost, coaches and agents, as well as experienced event organisers and mainstream media with global perspective, professional and working knowledge – if the narrative and lessons fall shy of the whole story, the outcome will be a compromise of wilful blindness and avoidable ignorance. End of SOS note
RG: 3. Multisport Events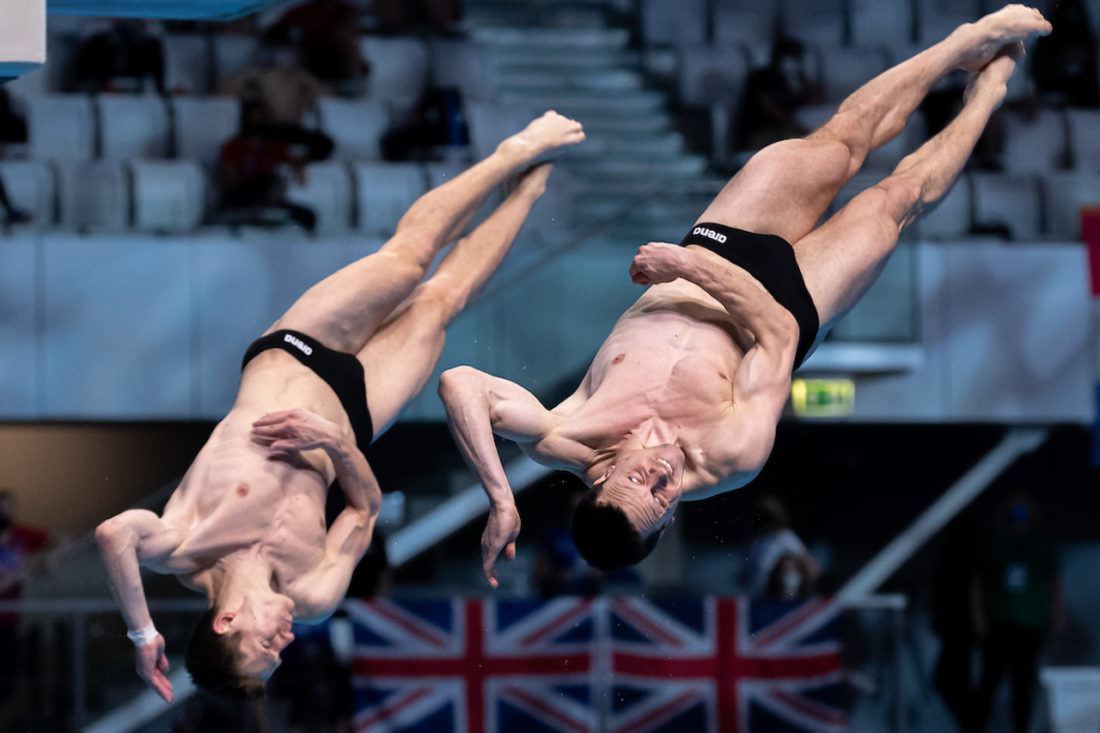 Grouping events by its nature will optimise the use of the resources invested into the local organisation and maximise its media exposure while offering the possibility to spectators to view a wider range of opportunities. It is considered that this will consequently result in more engagement with our organisation end events.
As part of this initiative, FINA should review its calendar, location and competition model, and assess the possibility of hosting events jointly where schedules will offer full programmes for spectators.
A first example, and learning experience for FINA, will take place during the Abu Dhabi FINA Swimming World Championships where 3 other additional events will be organised in conjunction. Early feedback is that this is a positive and well received approach, and should be part of an expanded format of multi-sport events. This said, caution should be given so as to not dilute the value of the World Championships and importantly, to ensure a clear and proper financial structure to avoid over expenditure on these events.
SOS: Pragmatic points and awareness of the risks of watering down. That factor is more significant than many realise but not only when it comes to multipart events but within single sports, too. For example, in the realm of development nations and universal representation on the biggest of occasions, are there mechanism that can act as incentives for those development nations instead of a model that champions 'representation' even when quality in terms of elite competition is absent and the quality of a top-10 world swimmer can mean they never get to represent their country in international championship racing. The Reform Committee touches on that in the next point. End of SOS note
RG: 4. Review of Competition model
FINA's World Series for all our disciplines have remained static in the past few years with the following main challenges:
Limited generation of revenue streams
Limited star-athlete engagement
Limited media and TV exposure
Reduced number of interest in hosting. In order to shape a sustainable model for all our disciplines, FINA should address this matter with the creation of a Working Group to establish new competition model formats that can address the above-mentioned issues. Such a committee will need additional time to deeply consider the current model and take advice and considerations from various national federations, athletes, and sponsors.
SOS: Indeed. Very much so. Don't restrict the must have to 'federations, athletes and sponsors' – you will need formats that hosts can't wait to stage and media can't wait to cover and are willing to invest their budgets in, in the context of what else they might be doing instead. End of SOS note
RG: 5. Closer consideration of our athletes' expectations
Athletes are the "raison d'être" of the sport system. Therefore, in order to maintain the integrity and value of our sport, it is critical that the sport experience be positive for athletes. FINA's events prioritize a necessary platform for athletes to perform at their highest level and to receive the credit and exposure required to sustain our sporting system. This will allow our sport to professionalise and will empower our athletes, magnify the opportunities of our organisation. Athletes, therefore, should be part of this Working Group.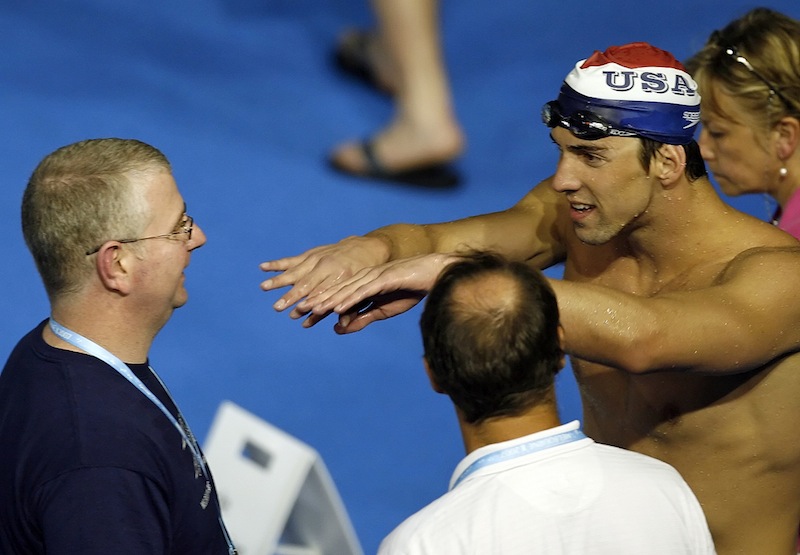 SOS: No brainer. The thought needs extending, however, including the need to embrace the notion that 'athletes also need to think beyond their own self-interest'. Tip: Early in the career of Michael Phelps, an agreement was reached between athlete (and those closest to him) and coach Bob Bowman – the coach would share in the financial rewards that would flow from the success of the athlete he mentored to achievements that attract lucrative pay days. FINA, athletes, others – do not forget to include coaches in these scenarios. They are like puppies, not just for Christmas but life. The coach can often bring more experience to the table than the athlete in a sport stacked high with teenagers racing to podiums at the very highest levels of the sport they excel in. If athletes want to be professionals, they need to understand the value and responsibilities that come with that status, stretching to the professionalism and professional needs and rights of others in the world they occupy and, rightly, want remuneration from. End of SOS note
6. Increase Prize Money; Reduce Expenditure
RG: FINA must strategically look at the costs of its events – not only to its organizing committees but also its own investment costs in each event. There is a concern that event costs are increasing at a rate that does not match the quality out-put of these events. The Reform Committee considers that FINA must actively consider the costs of its events with a "quality over quantity" analysis.
Additionally, FINA must continue to reduce its overall expenditure. An assessment should be conducted by the FINA Audit Committee as to the costs of the FINA headquarters, especially given the urgent need for additional office space.
SOS: Bravo! A multi-layered issue. I've highlighted a lot of those layers down the years at SwimNews, then SwimVortex and now SOS – and doing so contributed to FINA leaders sitting round a table deciding it was wise to "discredit" my work and similar criticism from coaches and others. Husain Al-Musallam and Brent Nowicki have already begun the process of stripping back operational costs that fit more comfortably into the folder marked "luxuries we don't need to do a great job". When budgets exceed $100,000 just to satisfy the demands of the FINA Family – including 5-star hotels, suites, first and business-class travel (even as athletes stay 3 and 4 star and dormitory class and travel cattle, for example) and limos for executives for stretches of three weeks when a minibus taking five or six of them from hotel to pool venue would do the job for far, far less money – it's time to have a complete rethink and a change in attitude among leaders who need to understand that they are there ONLY because of the athletes, the coaches and their support teams – not the other way round. Reshaping must go beyond the depth of issues into the lateral consideration required of much bigger matters about to impact every realm: climate change, the carbon footprint, changes to travel and tax regimes are all here to stay in the decades ahead. Best plan for it now if swimming wants to wear the badge of sustainability that will avoid it becoming one of the first sports to be sacrificed on the altar of changing reality, culture and perception of what is important to humans and the lives they lead. As the Reform Committee notes elsewhere in its report: only 53% of the younger generation of potential sports fans actually agree that they are sports fans, and among them only 21% say they are avid not casual fans. In the depth of Gen Z and Millennials, there is much interest in high-risk action sports, attached to short attention spans. Caveat emptor on shaping an entire sport on the whim of young folk in a world in which the story never ends and today's youth is tomorrow's parent and grandparent but when it comes to global issues that will affect all of our lives and the way we live and the things we have to take seriously, whether we like it or not, it is that youngest generation on which the survival of sport as a positive and sustainable force will depend.
That generation includes these young folk and backers prepared to take their Government to court to force them to commit to law the future safeguards they have promised.
What applies in that realm applies to sport – and will change it. As the DW article notes: "The verdict sends a very strong signal," he added, and quoted the philosopher Immanuel Kant: "The freedom of the individual ends where the freedom of others begins." That principle is now getting a cross-generational perspective …
Some may scoff at that but I remind them that we are just over 50 years beyond England's World Cup victory being worth two paragraphs in The Times. Time-lapse that! End of SOS note
RG: Conclusion and Timeline
Event reform must be a high priority area of reform for FINA. But it should not be rushed and FINA must remain strategic in its planning. For this reason, no strategic proposals or plans are set out in this Reform Report, save for a strong recommendation that a dynamic and informed Working Group be established to further consider this area of necessary reform.
Short Term: Immediately establish Working Groups to consider shortcomings in FINA events including the following:
Increased collaboration with Event organizers, including the preparation of an event planning guide.

A "quantity over quality" assessment of FINA events.

A detailed review of the competition calendar, with consideration given to global location of FINAevents.

Review of the competition model to maximize value of such events.

Direct engagement with athletes to meet their expectations for the quality and value of FINA events.
Long Term: Execute roll-out of new calendar of FINA events with a focus on quality over quantity, following direct engagement with organizers and athletes. Consider staff spacing issues.
SOS: Sensible and pragmatic recommendations. The long-term will need defining at some stage and, as is the case with the Reform report as a whole, the evolution of events and the calendar is not static but a process that will require deadlines for action followed by scrutiny, monitoring, updates, upgrades, responses to changing circumstances and trends. Part of the continuous review that successful organisations treat as the air they breathe for the lifeblood to flow: essential. It may be obvious but it is something FINA leaders have overlooked and turned a blind eye to for decades, many a clinic and gathering of governors having soaked up big budgets while failing to deal with the cultural shift to good governance that was the one job they had to do.
Now, there is a commitment to get the job done. Events are central to that job, on many levels, including singular attention to what underpins good governance and delivery of great events and attractive formats: athlete safety and welfare as priority No1, budget and action. End of SOS note
Next in our series – Part 5: Communication and Digital Transformation