FINA Reform Part 3 – Marketing Aquatics Made Simpler: Better Battles In Cleaner Waters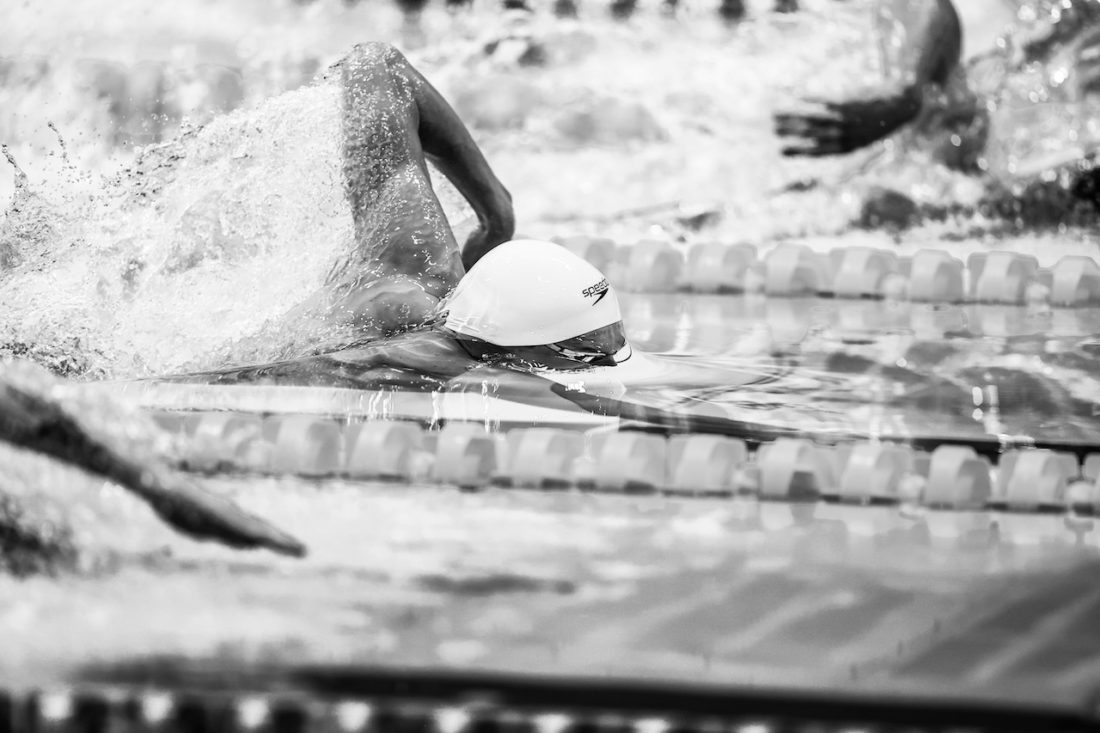 FINA Reform, Part 3 – Marketing, a tough job in the very competitive world of competitive sports and association multi-billion-dollar industries but one made all the more difficult by poor governance highlighted in a review of Olympic Governance among international sports bodies in June 2020 that placed FINA at the bottom of a league of 27 summer-sport international federations, level with weightlifting and judo.
A reform process at FINA is underway and a Reform Committee has come up with a first line of responses and recommendations that have won the backing of the ruling FINA Bureau and are now heading to a vote of the Congress of 209 nations in December.
FINA's fresh pathway, one that may soon see the global regulator renamed as "World Aquatics" or similar, is being rolled out by the new president, Husain Al-Musallam, and the new executive director, Brent Nowicki. Some of their challenges will be easier to handle than others. Over the course of several weeks, SOS is looking at the "Six Pillars of Reform" proposed by the committee charged with the task of making recommendations for change.
Today, Part 3 – Marketing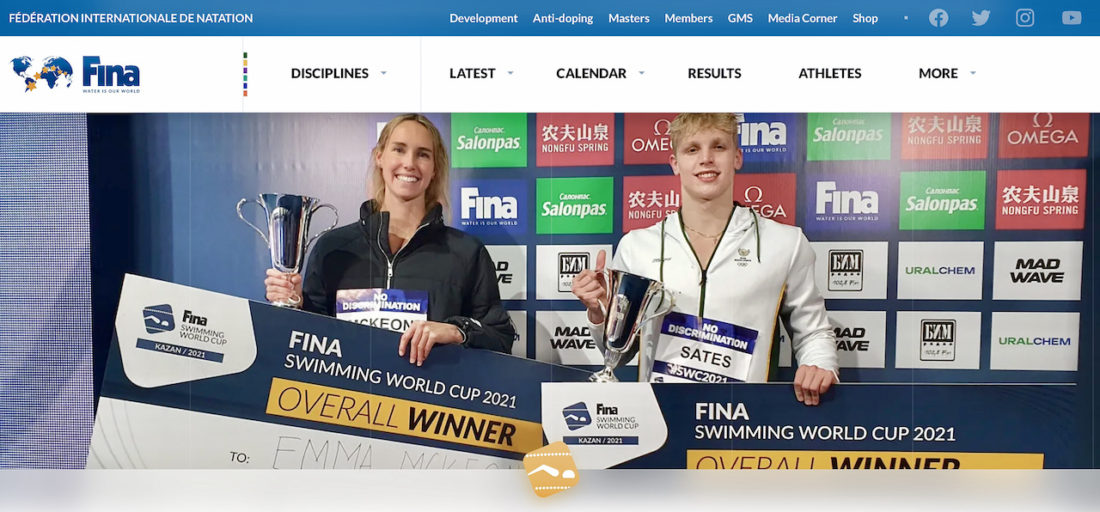 In the following article, the original note and recommendation of the FINA Reform Group is in standard black text (grey where the timeline of change is described) and preceded by "RG: etc., ". SOS notes are prefaced by "SOS: etc., in Italics xxx " and end with "End of SOS note" for clarity.
Marketing aquatics is made easier by the athletic and aesthetic qualities of swimming and the other sports under FINA's 'water is out world' umbrella. Marketing aquatics is a nightmare against a backdrop of poor governance that swims in a murky pond of secret reports that seek to keep Sun Yang* in the swim when he ought to have been shown the sin bin along with his entourage some while ago (market that!); secret plans to 'discredit' critics who dared to point out the darkness and terrible truth travelling with guardians and stewards of FINA sports to every passing event; secret payments in brown envelopes to event organisers and federation/national representatives with a vote in their hand; that and much else known yet tolerated by leading federations who placed going along to get alone ahead of athlete welfare and the development of aquatic sports that has long been retarded by the failings of governance.
In the mix have been leaderships and leaders content to play 'three-wise-monkey' roles, wilfully blind, deaf to the truth and signed up to an omertà one might expect to read in coverage of a mafia trial not in reports about a sports organisation. We now find among the 'reformists' some of those who have long been in positions of power and influence easily big enough to have pressed for the reforms now suggested. We'll look at an example a little later in the series.
The jury is out on leopards and spots, the betting an ebb and flow of great hope and disbelief that can only be diluted by deed.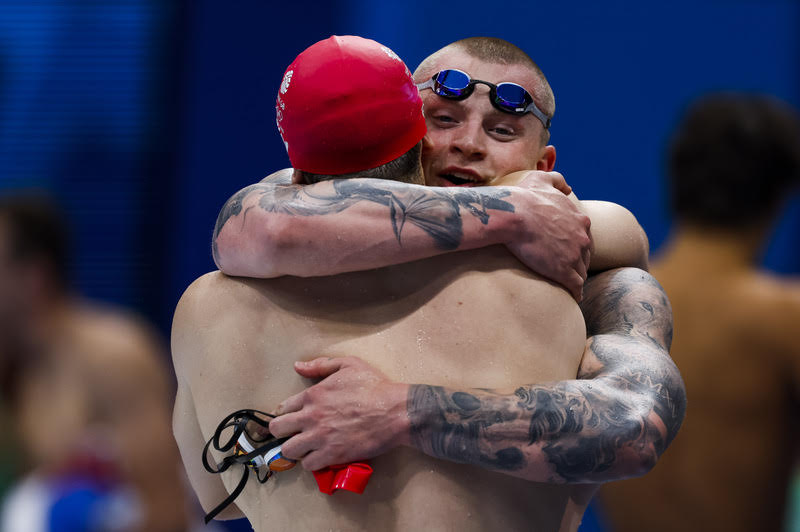 So, marketing. Complex, as we'll discuss when we reach the pillar of communication in this series. There agree some simple basics, however, such as: are swimmers such as Katie Ledecky and Caeleb Dressel in the U.S, Emma McKeon and Kyle Chalmers in Oceania, Sarah Sjostrom and Adam Peaty in Europe, Tatjana Schoenmaker and Chad Le Clos in Africa, and Yui Ohashi and Wang Shun in Asia, tough to market?
Answer: no, at least not as athletes, particularly in their home markets across the five continental regions affiliated to FINA. Yes, when it comes to 'selling' them and their skills through the wrong event, format, concept. As we will discuss in Part 4, when we consider "Events", swimming, let alone the other disciplines, is struggling to keep its audience beyond the Olympic and World long-course showcase moments.
The International Swimming League has forced change and opened avenues once barred by red-tape and the stench of monopoly but even there, developments in Season 3 show just why having a Dressel here and a McKeon there is not enough in between the Olympic Heights that make them household names.
Governors have walked aquatics into a corner and niche that has made decline almost inevitable, the term 'decline' used in the context of what happens in between the showcase windows where the seascape often reminds one of an ailing high street in a seaside town some decades beyond its heyday yet still unable to let go of what is no longer wanted, no longer needed.
Babies ought not to be thrown out with bath water, of course, but the tub has long needed draining of party-poopers such as eight-day championships programs squashed into 2-3 days of endless and often meaningless heats followed by predictable finals that amount to a speed-test set in training on all too many occasions.
The showcase events and gala occasions have seen a feast of blazers prosper while sports have hungered for the involvement of the stars of yesteryear discarded and discounted at loss to their disciplines of skills and marketing potential.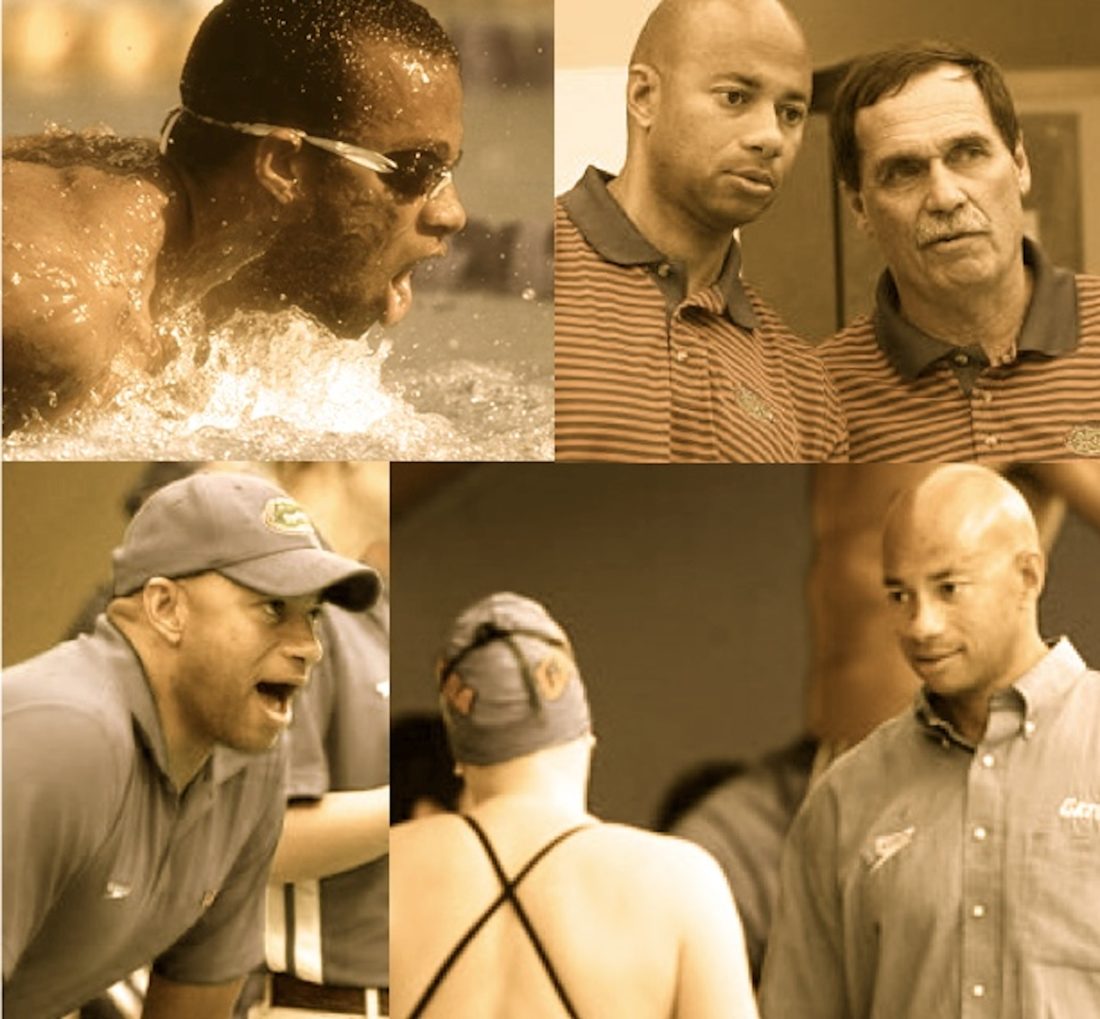 I think back to the Centenary Gala Dinner at the Beijing Olympics in 2008, when FINA turned 100: apart from a few former athletes who'd largely morphed into unquestioning wise-monkey blazers themselves, there was not a single former great to be seen: no Matthes, no Spitz, no Meyer, no Gould, no Naber, no Meagher, no Evans, no Gross, no Baumann, no Nesty nor Lopez Zubero and others who excelled in the pool and then on deck , no Evans, no Egerszegi, no Darnyi, no Thorpe, no Hackett, no O'Neill, no Dolan, no Thompson, no Krayzelburg … and on and on. No invites for the very folk who put swimming on the map. Snap in the others sports too.
And then there's what is invited to the party I'n the pool. July 2014, the FINA calendar – poster girl of the month: Yuliya Efimova*. Smack, bang in the middle of her serving time out in the sin bin. I pointed it out and for that and other truths was named in a plan FINA leaders paid good money for in a bid to "discredit" the work of critics, not a word of dissent from the representatives of leading swim nations such as the USA and Australia.
No, there's nothing wrong with the athletes, apart from when there is and the promoter has struggled to be a policeman too. There's been plenty wrong with the governors and governance.
In between the global championship highlights, the platform that's been provided – race day to boardroom – needs dismantling and rebuilding with decent people who place welfare and integrity first and then raised on new pillars capable of holding quality stages and sets in theatres where the script fizzles like Thorpe Vs Hoogie Vs Phelps and the entertainment turns far more heads far more often, each event held at a logical point of a season, filling a slot on the calendar that can be anticipated and awaited year after year, the showcase and its competitive purpose easy to follow and welcoming not only to those who already get it but to many more from the realm of sports fans who want a great day out in a place where they feel they belong.
Aquatic quidditch may be stretching it but in a world where skateboard, mountain biking and the like are taking off and travelling fast to places where their stars get more coverage and exposure, as well as more money, than most of the best in swimmers, time to think beyond the tank, all the more so when the tank must become ever more sustainable.
The positioning of marketing ahead of events on the list of FINA's reform pillars is a little like the chicken and egg question: which comes first? The Reform Group answers that not in the numbering off its recommendations but in a clear recognition that many other issues have to be looked at in tandem with marketing before the model in place can be replaced after contracts and partnerships now in place have run their course.
Here's what they say and what I think:
B. THE SECOND PILLAR: MARKETING
RG: FINA's marketing strategy has been best characterized as passive. While its partners have displayed strong loyalty to FINA, and the revenue derived therefrom has largely been within market rate, the Reform Committee considers there to be two major flaws in FINA's marketing endeavors. First, there appears to be little to no brand activation between FINA and its partners, and the relationship appears more like a transaction than a partnership. Second, FINA has principally relied on a single marketing agent to deliver its revenue and services to its partners. While the results are considered reasonable, the current FINA partners are regionally focused and therefore, the global aspect of FINA is not well represented.
The Reform Committee recommends the approval of a two-tiered marketing approach (short-term and mid-term).
1. Short-term objectives
FINA has a number of sponsorship and broadcast agreements that end in 2021, and interim solutions should be found for these in order to both maintain revenue streams and also to ensure the widest exposure of events in 2022, and eventually through to 2024.
The FINA World Championships in Fukuoka in May 2022, and the FINA World Swimming Championships (25m) in Kazan in December 2022, as well as the World Cups in both Diving and High Diving, and eventually the annual events of the Swimming World Cup, Diving World Series, Water Polo World League Super Finals, and the Artistic Swimming World Series Super Final, are all events which have until now been exploited in terms of broadcast, and to some extent sponsorship.
FINA should seek to secure short-term agreements for these events, in the territories where exposure is not yet secured.
In the meantime, FINA's immediate objective must be to define its short-term and long-term strategy, and identify and conclude agreements with collaborators to better exploit FINA's commercial inventory in the future on a truly global basis. In order to achieve the best possible relationship(s) with these partners, it is in FINA's best interests not to commit to new / renewed sponsorship and broadcast rights agreements with a longer term in order to have the maximum amount of inventory and opportunity available when the new strategy is implemented.
SOS: A sensible approach. When FINA gets to a stage where a nation such as Australia does not broadcast swimming's showcase global event on terrestrial services live at any stage of a major championship, as has been the case in recent times, something has clearly gone very wrong indeed. The model needs looking at; relationships with broadcasters has been soured not just by the dollar signs that have got in the way of pragmatism and the best-interests of aquatic athletes and the sports they excel in, but by a general perception that the global regulator has been badly governed.
It's hard to market aquatics in a sewer. Trust has been eroded and good governance and the removal of those who have sat in silence at the helm of a grace-and-favour system far too heavy on 'volunteers' whose financial interest has been like an ever-present shadow to the public face that speaks such words as '… but we're all just here to serve aquatics and the athletes'. Time to turn all the lights on so we can see those shadows and the bearers can be asked to move on. Time to restore trust: no marketing strategy is going to work if the show unfolds in a mire.
End of SOS Opinion
2. Long-term objectives: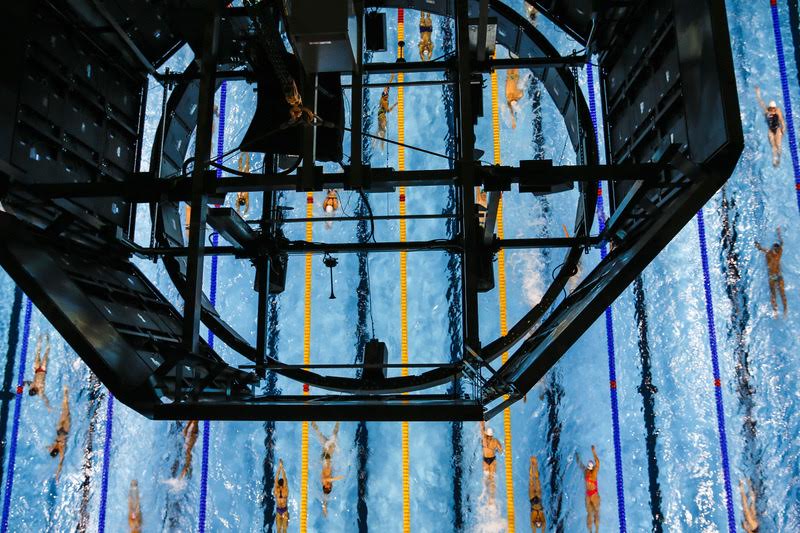 FINA must undertake research to assess its current brand and property value and identify key markets and new commercial opportunities, where there is potential to generate new revenue and expose each of its disciplines. This should take place in alignment with any rebranding efforts and the anlysis of the events calendar.
FINA should review and amend its marketing / sponsorship strategy and structure, which may be work that can be done in cooperation with one or more future marketing agent(s), including:
Updating / modernisation of media/sponsor rights packages with a focus on digital marketing rights and opportunities.
Reviewing the national event marketing structure / system.
Investigating new revenue stream opportunities, particularly in digital marketing, including new technologies such as non-fungible token (NFTs), virtual advertising, e-commerce / merchandising opportunities, etc. Determine how best to engage with its sponsors and broadcast partners, to motivate them to activate and exploit their rights in wider way to generate more exposure for FINA disciplines and generate more value for the partners.
Develop staffing and third-party support models to execute the contemplated plan.
Above all, FINA needs to assess its preferred option for future exploitation of its commercial broadcast, media and sponsorship inventory, and to identify the right partner(s) to cooperate with.
SOS: Again, a sensible approach. Whatever emerges needs to be couple to the rest of the Reform measures in relevant other areas, including Good Governance, Ethics and more. Current and recent past "third-party" arrangements has included work with organisations directly related to individuals who serve on the Bureau and Executive of FINA. That must not be; the conflict of interest is way too high and the competition to find the best provider/partner is too skewed in favour of those who belong to, in their own words, "The Family". It should not be possible to 'serve' as a volunteer at management level or work in paid employment at the global regulator while sitting on boards and holding directorships in or within organisations that bid for lucrative contracts with FINA. Old-fashioned phrases and practices such as "stepping outside the room" during votes when bids are being discussed are neither robust nor serious: the sway and influence of the 'family' member is always going to weight more heavily than it should regardless of who is in the room when a vote takes place. Beyond that, those very votes should be transparent ands recorded for all stakeholders to see precisely who has voted for what. Without that, where is accountability? Marketing = money. Like State and Church, they are best kept apart. Stakeholders have a right to know what deals and partnership arrangements are being made – and while certain aspects of arrangements carry a degree of commercial sensitivity, the accounts, registers and declarations of interests and minutes of all talks should include a high level of transparency. Its aquatic sport, not the secret services of a state.
And, a tip: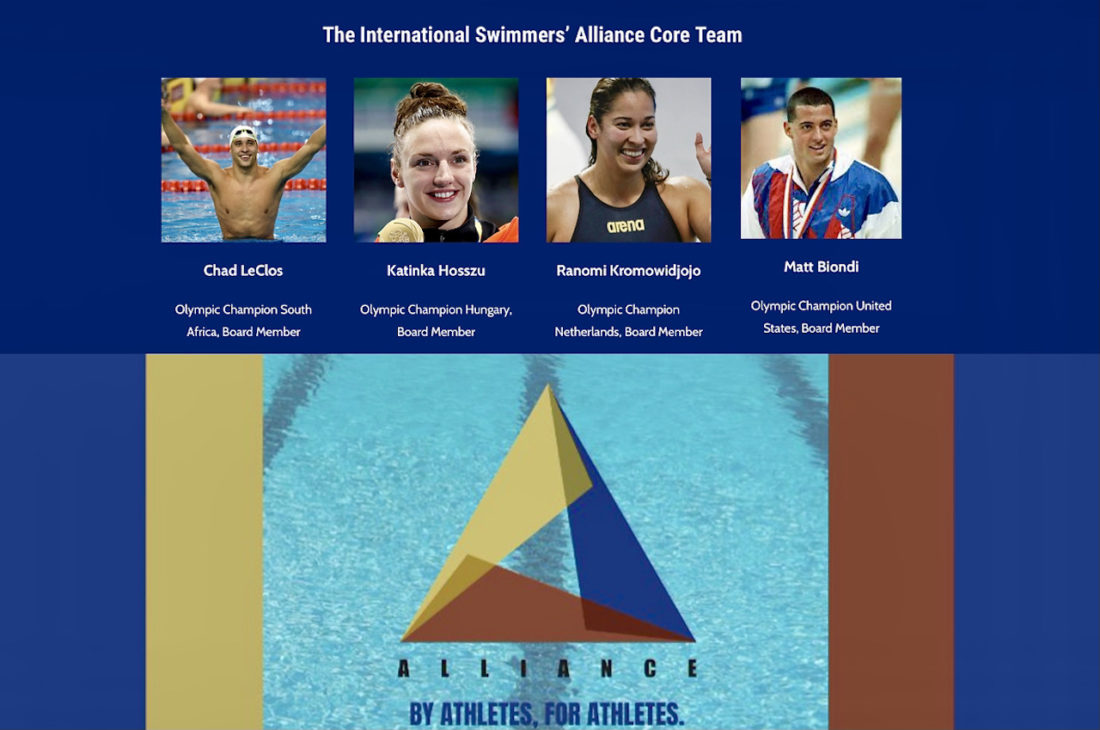 … Don't forget to talk to the athletes and coaches and agents – and include their views in future planning. Preferably, talk to them in tandem. One hymn sheet helps. The athletes will be marketed; they are the face, the shopwindow – and they'll need paying in accordance. There is no mention of any of those key stakeholders in the Reform Group words above. Must have.
End of SOS Opinion
Conclusion and Timeline
The Committee considers that the following reforms should be approved and enforced in accordance with the following timeline:
Short-Term: (i) Renew all agreements on short-term basis as to the extent necessary to avoid any gap in coverage of FINA's events over such short term period; (ii) conduct marketing rights and brand recognition study; (iii) review and identify and gage necessary internal and third-party support and focus on revenue generation and partner-related activation support; and (iv) develop a long-term broadcast, digital and marketing strategy and create brand identity around long-term vision for FINA.
Long-Term: (i) Prepare to launch a "new" FINA broadcast, digital and marketing strategy with strategic partners who share the same long-term vision; and (ii) design activation plan to benefit from a "win-win" relationship with broadcast and sponsorship partners; and (iii) engage necessary internal third-party support to execute strategic plan.
Marketing has been far more arduous than it might have been because of the failures of governors and their poor governance, including controlling what is in the control of those who accept the perks of taking on leadership roles but fail to deliver on the one thing they had to do: show leadership, including keeping a director in check and placing athlete welfare over the politics of going along to get along in a way that serves themselves not those they are supposed to serve.
Here comes a fine chance to change that. On your marks…
In related coverage ahead of Part 4 on "Events", we will look at the topics of storm-warning in a changing and challenging world and the disappointing and in some regards damaging role played by swimming superpower the USA as an example of what must change if Husain Al-Musallam's 'cultural shift' is to be achieved.