FINA Intends to Set Simple "Industry Standard" Policy That Strikes "Right Balance Of Inclusion & Fairness" For Women & Trans Athletes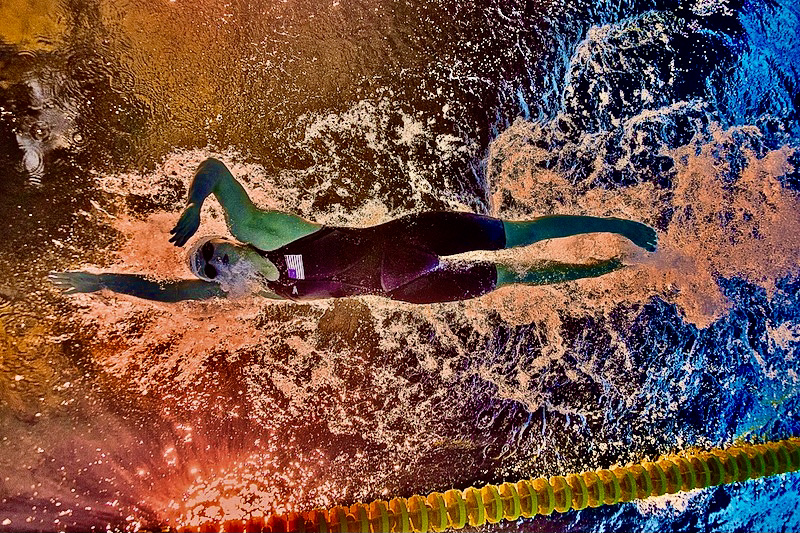 FINA is to issue a new transgender, inclusion and Fair Play policy "that is easy to understand and sets an industry standard" when it comes to finding "the right balance of inclusion and fairness", the director of the international federation has told The Times and SOS.
Amid the controversy surrounding the first transgender athlete to claim an NCAA women's championship title ahead of three Olympic silver medallists, Brent Nowicki, the new executive director of FINA and former counsel to the World Anti-Doping Agency (WADA), suggested that imminent global guidelines would be more simple than what is currently ion place and being suggested.
He hinted that they could even go beyond the policy that FINA worked on with USA Swimming in an attempt to influence whether Lia Thomas could race at NCAA Championships in Atlanta this week. Nowicki told The Times and SOS: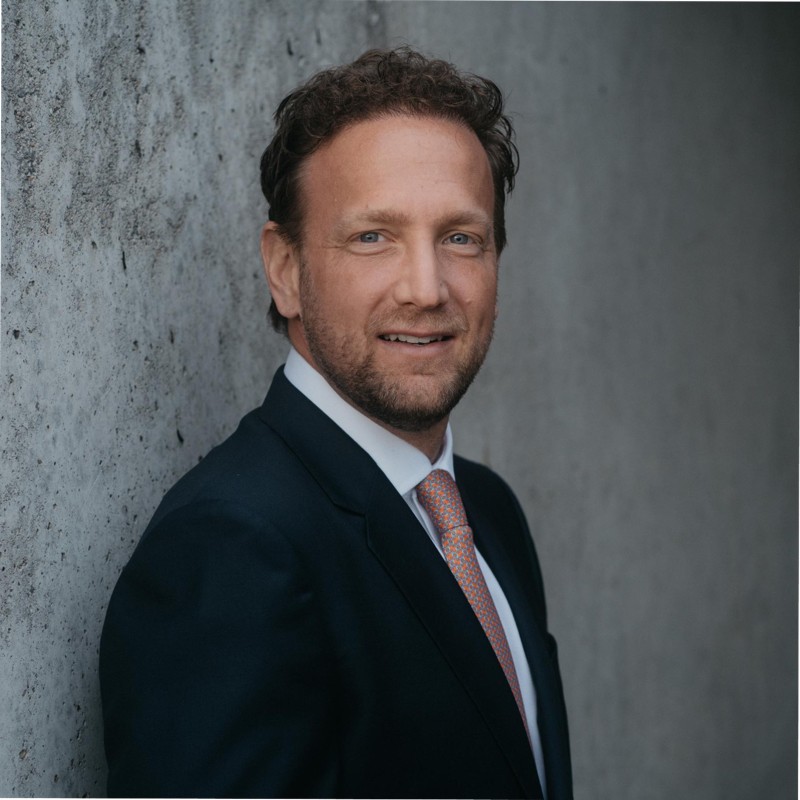 "FINA intends to produce a policy that is easy to understand and sets an industry standard. We are working with medical and science experts, as well as current and retired athletes. We need to find the right balance of inclusion and fairness, while following the President's [Husain Al-Musallam] message of no discrimination. We can confirm that we consulted with US swimming and worked with them as they developed their policy.

We hope that our new policy will be followed by US Swimming and other stakeholders, but we do understand that we cannot intercede with national level competition in the NCAA.

Brent Nowicki, FINA Director – image, LinkedIn
Nowicki noted that FINA began its work on formulating new policies in late 2021 after the International Olympic Committee (IOC) handed the issue back to international federations to formulate rules pertinent to the nature of their specific sports. That all coincided with Thomas first competing as Lia in women's events for the University of Pennsylvania, soon after which she topped the U.S. college rankings cover 200 and 500 yards freestyle, one particular 200 swim going down as a yardstick with which to measure the concentration of poison in a toxic pool.
Meanwhile, FINA policies on various matters, including suits, involve guidelines and bylaws backed up by Constitutional commitment and rules. Inclusion policy could be no different for a federation that defines gender as neuter, male and female in all places in its Constitution "except in the specification of a Competition being for male or female Competitors". In other words: all of them.
As FINA seeks to find the right balance on inclusion and Fair Play, it is, said one leading figure close to the decision-making process, "likely to find that you cannot eradicate discrimination altogether". By that, the source means that if transgender women who have grown through male puberty to adulthood are allowed access to women's swimming, discrimination is guaranteed, while cutting them out of swimming altogether would also de discriminatory.
The Differences On Inclusion Rules & Policies
At present, the NCAA rules allow transgender women to compete if they undertake "one calendar year of testosterone suppression treatment", backed by supporting medical "written documentation".
Among those advocating for a biological sex prerequisite is Sharron Davies, the Olympic silver medallist from Britain who missed out on gold because of state-sponsored doping by East German ladies. She tells The Times: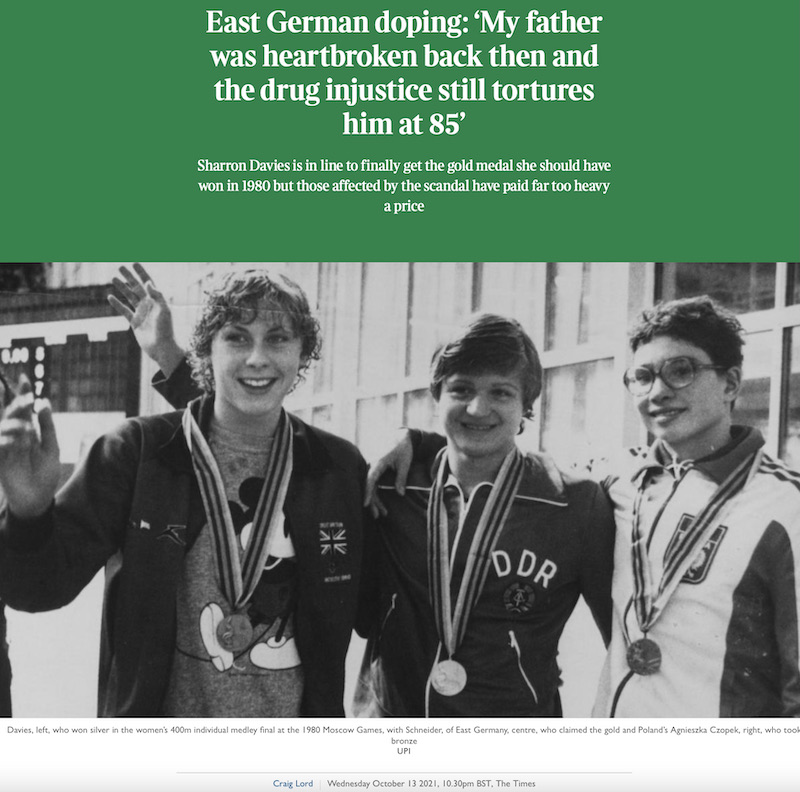 "I feel terrible for all the girls in Atlanta this week. It's horrible to think this could not be prevented but we have to make sure Lia Thomas is not just the first transgender winner in swimming but the last. Her team-mates have been threatened with sanctions, loss of funding and places in college if they speak out about it so they've had to come up with other ways of showing that they're not happy, just like we did back in the days of East German doping."

Sharron Davies – image, screenshot of The Times feature on FINA reform and how the creation of an Integrity Unit could be the key to a reconciliation process that would help heal the harm of the most toxic chapter in swimming history
Davies is among almost 6,000 people who have so far signed a petition calling on the women's category to be ring-fenced for biological women. More than half of some 3,000 athletes among those who have signed are more than 300 names that read like a Who's Who of the sport.
Nancy Hogshead-Makar, a triple Olympic champion for the USA in swimming at Los Angeles 1984, helped to write the petition and guide Penn athletes and parents wishing to express their views on Lia Thomas' inclusion in women's racing this season. Hogshead-Makar spoke to SOS this week and here is the first of a two-part feature on the trans debate, Part 2 coming soon:
Both Davies and Hogshead-Makar were encouraged by the latest update from FINA but confirmed that they, among several other notables, had not been asked to contribute to the discussion on setting a new policy at the regulator.
Like Hogshead-Makar and Davies, Martina Navratilova, the 18-times tennis grand-slam singles champion, does not advocate total exclusion for trans-women, but wants to see a model of inclusion in sport that would not deprive biological women of medals. The tennis ace said: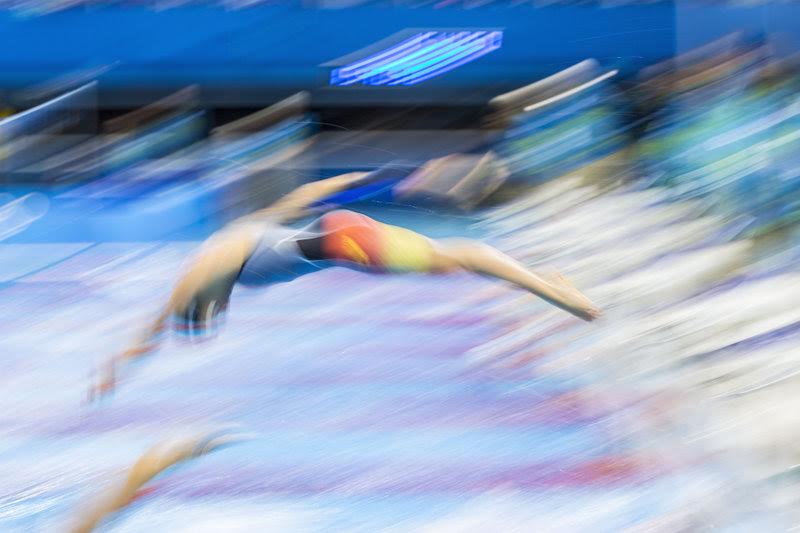 "The solution perhaps for now is to swim in a lane; you can compete but you don't get the medal. Because the rules are not correct. But right now, the rules are what they are. Maybe put an asterisk (the model we use at SOS) there."

Martina Navratilova – image: the lines in women's sport are being blurred, photo by Patrick B. Kraemer
Meanwhile, while there is strong support for the Women's Sports Policy Working Group and Champion Women petition, not everyone is happy with its complexity and approach, which includes scope for gender transition among the very young.
While unwilling to extend her campaigning to the "politically charged" debate about gender transition of children, at older and more elite levels of sport, she felt there was a clear case for arguing that girls and women were being discriminated against and that in the end the law would divide based on facts and science not ideology. (More on that in Part 2 of my interview with Nancy)
Davies agreed but hoped that regulators would resolve the issue rather than litigation that could stretch on for years if regulators don't settle the war currently raging in the sport and spilling well beyond its shores.
Davies said: "It's sickening to wake up this morning and wonder how we got here, how after all the lessons learned from East German doping and the androgenization of girls have not been learnt. But regulators know this. Women are being discriminated against. Fair play cuts to the spirit of sport. I have no issue with inclusion but transgender athletes need an open category if we want fair play and inclusion."
That stance is backed by the World Swimming Coaches Association (WSCA). "We are still formulating our full policy in the light of events in the US but our primary standpoint is that the protection and integrity of biological women's sport is paramount," Jon Rudd, the president of the WSCA, told The Times and SOS.
The NCAA rules on transgender inclusion are the most lax in the world of elite swimming, the realm where Olympic medallists race alongside solid college teammates for whom a place in a final at Olympic trials would be a towering achievement.
Transgender women must undertake "one calendar year of testosterone suppression treatment", backed by supporting medical "written documentation", in NCAA rules that leave much hanging in the air.
USA Swimming's new policy is much tougher: "a decision-making panel comprised of three independent medical experts" must be satisfied that "the concentration of testosterone in the athlete's serum has been less than 5 nmol/L … continuously for a period of at least 36 months (three years) before the date of application" to compete as a woman. There must also be a high bar of "evidence that the prior physical development of the athlete as a male, as mitigated by any medical intervention, does not give the athlete a competitive advantage over the athlete's cisgender female competitors."
Current global regulations require any aspiring transgender athlete to complete a Therapeutic Use Exemption (TUE) form to account for any testosterone boosting or suppression therapy, backed by medical notification as part of the process of inclusion.
Key proposals now being considered include variations on the following, with almost all involved favouring the protection of women's sport for biological women. Here, in simple terms, are some of the options:
Women:
Women's category defined by biological sex. Point.
Women's category largely ring-fenced for biological women by exclusion of any transgender woman born and raised a boy, gone through puberty and developed as male adult (this option would not exclude those who went through the process of gender change boy to girl before puberty but therein lies a political debate not only about the argument over what is right and wrong but about the wrong including some of the worse of sports roguery from a catalogue off catastrophes that includes girls as young as 11 and then between 11 and 15 being fed steroids intended to androgenise them so that they would perform more like boys in sport – GDR, China and elsewhere, for example… in other words, it isn't from a James Bond movie, its from the lived experience of swimming history).
Men:
Men, for biological men only
Men, for biological and transgender men
Men, for biological men and all transgender athletes
Open
Open including men and all other groups barring women
Open only for transgender athletes and others who do not identify in another category
Open only for transgender women
Many in swimming favour the simplest option:
Biological women
Biological men
Open, in which transgender athletes may race in heats among women and men but would either race in their own final or be awarded prizes from heats swims.
While some may resist that kind of model, it would eliminate discrimination against women while ensuring transgender inclusion.