FINA Doping Tests: Number Of Checks Dropped By More Than Half In First Half Of Covid-19 2020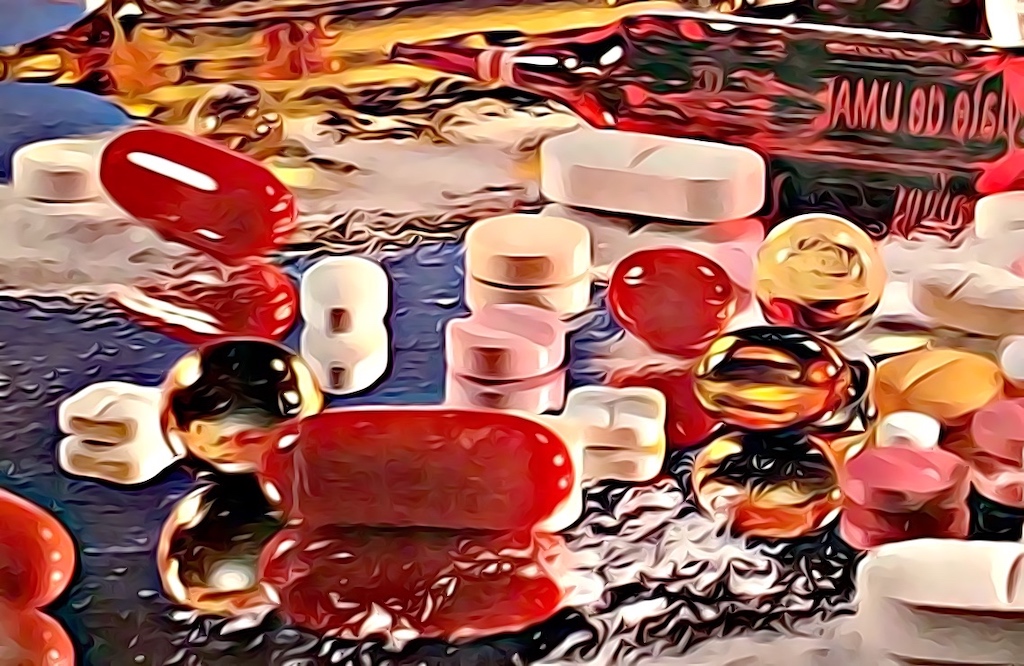 The rate of FINA doping tests conducted by the Independent Testing Agency (ITA) across all aquatic sports fell by more than a half year-on-year in the first half of 2020, which included four months of lockdown forced by the coronavirus pandemic.
There is no reason to believe that doping practices were halted by a pandemic during a period in which athletes, including swimmers locked out of pools, continued to work on strength and fitness preparation on dry land.
The lack of competition and lack of access to athletes because of travel restrictions, an issue acknowledged by the World Anti-Doping (WADA) agency last year, were to a large degree responsible for a difference in 1831 FINA doping tests conducted among aquatics athletes in January to June 2019 and the 777 urine and just 13 blood tests conducted in the same group in the first half of last year.
Of the 1,831 FINA Doping Tests tests conducted in 2019, 320 were in-competition checks, leaving a total of 1,511 tests to unannounced out-of-competition controls.
The figures dropped dramatically in the first half of last year, according to the incomplete 2020 statistics posted so far on the FINA website, which do not include the breakdown of who was tested (and who was not), for best comparison with previous years.
The anti-doping testing programs of other sports, such as cycling, were also affected by lockdown.
At the end of last year, meanwhile, WADA clarified its position on COVID-19 vaccines.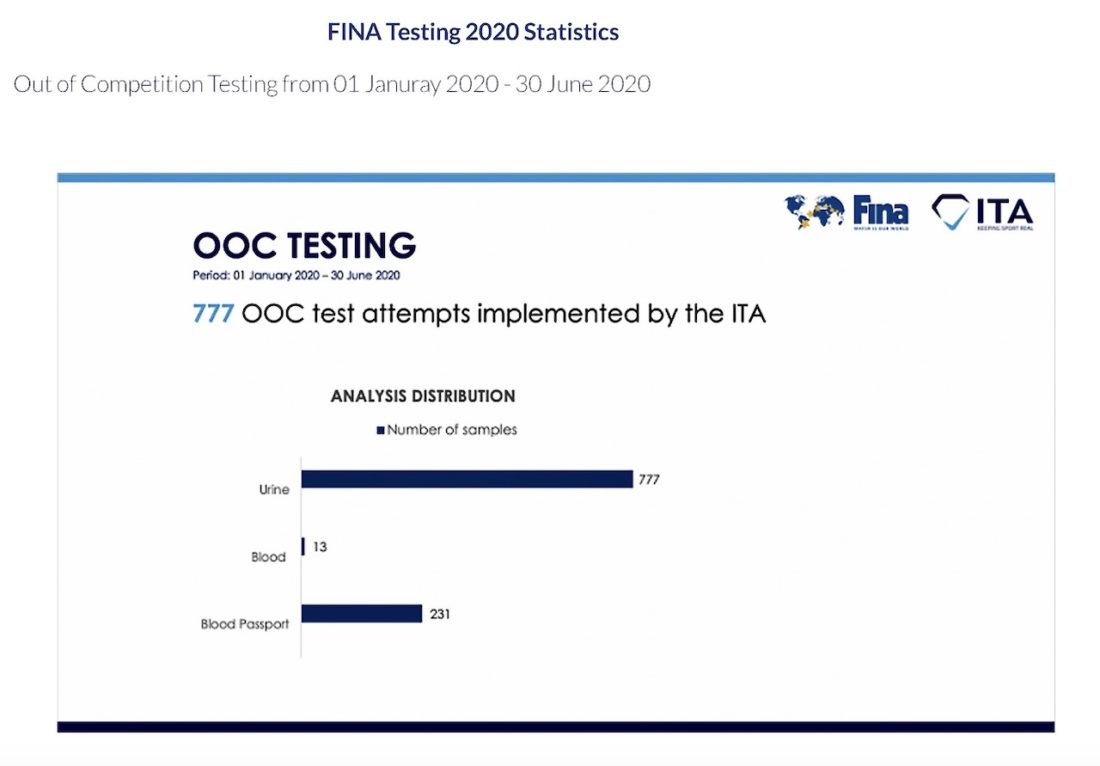 FINA Doping Tests – Suspended Athletes
FINA's latest list of suspended athletes only includes those currently serving suspensions, in accordance with the international federation's policy set a few years ago, at the height of the Russian doping crisis, of removing lists including spent suspensions from the public domain.
The policy follows legal advice, according to FINA. It also means that stakeholders in the sport and media do not have instant access to statistics that matter under the rules of the sport and the WADA Code, such as details pertaining to repeat offenders.
FINA explains the omission on its website:
As per FINA DC Rules 14.3.4 (and the article 14.3.4 of the World Anti-Doping Code), the publication of anti-doping rule violation shall be accomplished at a minimum by placing the required information on FINA or Member Federation's website or publishing it through other means and leaving the information up for the longer of one month or the duration of any period of Ineligibility.
The WADA Code does not suggest that historic truth cannot remain accessible for the purposes of transparency when it comes to repeat offenders.