Felix Auböck Makes It Two Austrian Records In Last Session At Stockholm Open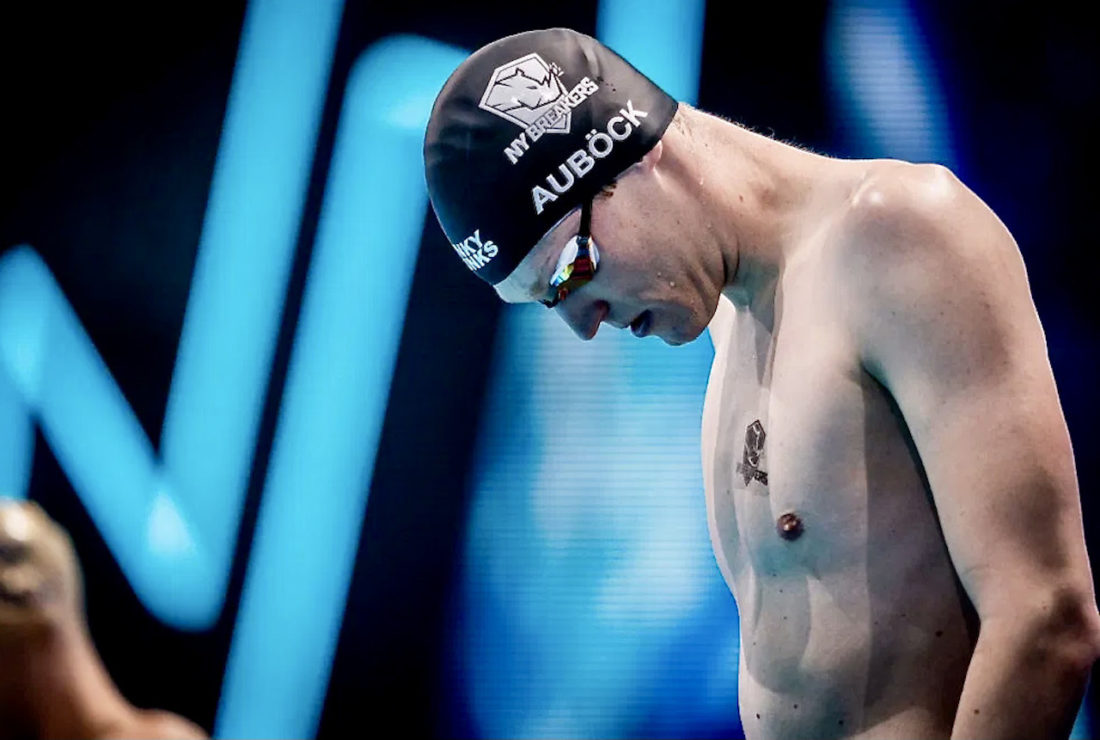 On the final day of the Stockholm Open, Felix Auböck stole the show with two Austrian records in one session, first a 1:45.70 in the 200 freestyle then a 7:46.72 in the 800m freestyle, both efforts at the helm of pace in the respective finals.
Closest to him in the 800m was Anton Ipsen, of Denmark, aiming for a berth in the Olympic debut for the event in Tokyo, on 7:54.82.
Felix Auböck, who races for the New York Breakers on ISL duty and clocked 3:44.51 over 400m earlier in the meet, just shy of his Austrian standard of 3:44.19, is showing dividends from basing himself at Loughborough University in Britain after a college career in the United States.
In other action, Estonia's Eneli Jefimova, born in 2006 when Leisel Jones was at the height of her powers, took down the national record in the 100m breaststroke in 1:06.82. Still 14, Jefimova started the season with a best time of 1:10.55. A big drop to 1:07.53 has now become a leap to the 1:06 realm. By Tokyo, she will be 15, the same age Lithuanian Ruta Meilutyte was when she caused upset for the 100m crown ahead of American Rebecca Soni. Meilutyte still holds the World Junior record at 1:05.21.
Jefimova had already taken down the Estonian 50m mark (30.93) and the national 200m record (2:26.88) in Stockholm. Just 0.02sec behind her in the 100m today was Sophie Hansson, on 1:06.84, after a 1:06.17 Swedish record in heats, inside the 1:06.30 set by Jennie Johansson back in 2017 two years after she claimed the World 50m title. Third place in Stockholm today also produced a national record, Finland's Ida Hulkko on 1:06.88 0.02 inside her 2020 career high.
The men's 200m medley delivered a solid 1:58.47 from Greek visitor and Auböck's Loughborough training partner Andreas Vazaios, ahead of Israel's Yakov Toumarkin, 1:59.46, and Germany's Philip Heintz, on 2:00.26.
Triple Olympic champion Katinka Hosszú, of Hungary, kept Denmark's Helena Rosendahl Bach at bay in the 200m butterfly, 2:09.72 to 2:09.87, third place to Laura Lahtinen, of Finland, in 2:11.56.