European Swimming League Vote Amid Investigations Into Allegations Of Financial Irregularity A Test Of Every Tier Of Aquatics Governance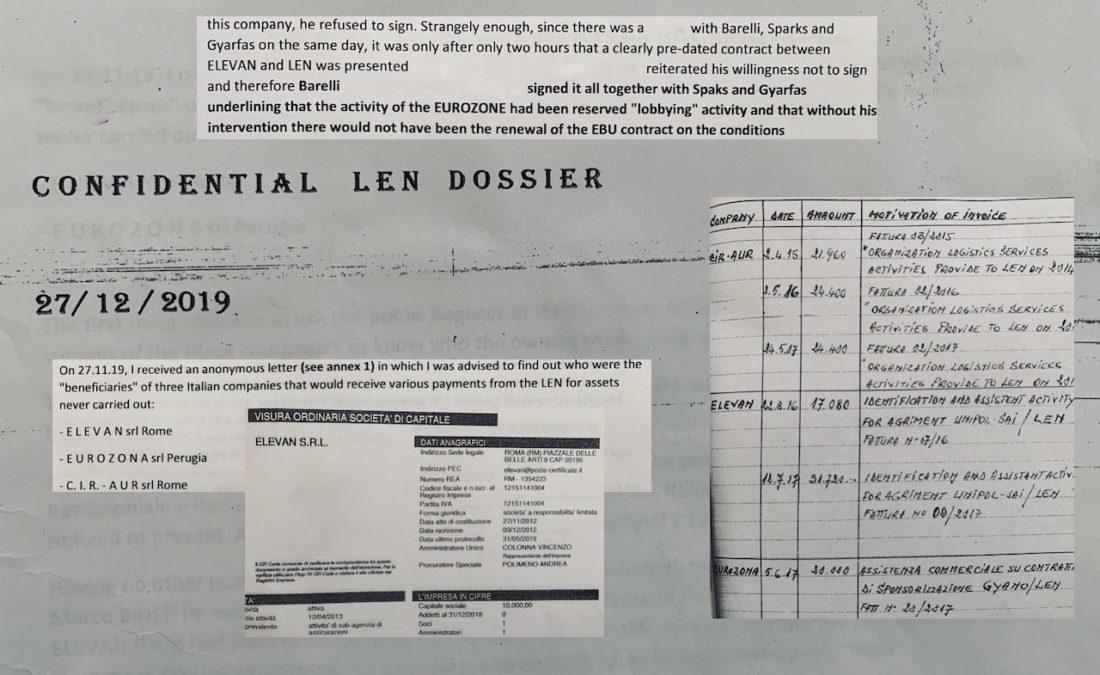 Editorial – When leaders and representatives of the European Swimming League – LEN – cast their vote for the presidency of the continental aquatics sports federation tomorrow, the incumbent Paolo Barelli is not the only one facing questions of ethics and integrity.
Update the day after posting this commentary – On Sunday, November 8, Paolo Barelli was reinstated to the presidency of LEN by 86 to 13 votes.
If the Italian, in the top seat since October 2012, is returned to the throne, those questions will extend to the entire realm of the European Swimming League, its leadership and governance of swimming and the other aquatic disciplines in Europe.
The questions for domestic federations in Europe who consent, while they like to admit it or not, to having Barelli stand for re-election and, should he win, return to the helm of continental aquatics power, are fairly simple and include: why did you not ask for Barelli to stand aside pending investigations into allegations of financial irregularity at the European Swimming League by prosecutors in Switzerland and Italy?
The issues have also been submitted to two ethics panels, namely that CONI, the Italian Olympic Committee, and that of FINA, the international federation.
Barelli, who denies any wrongdoing, is a vice-president of FINA, while two European Swimming League executives linked to the Italian in the investigation into matters at the European Swimming League are members of the global top table, the FINA Bureau.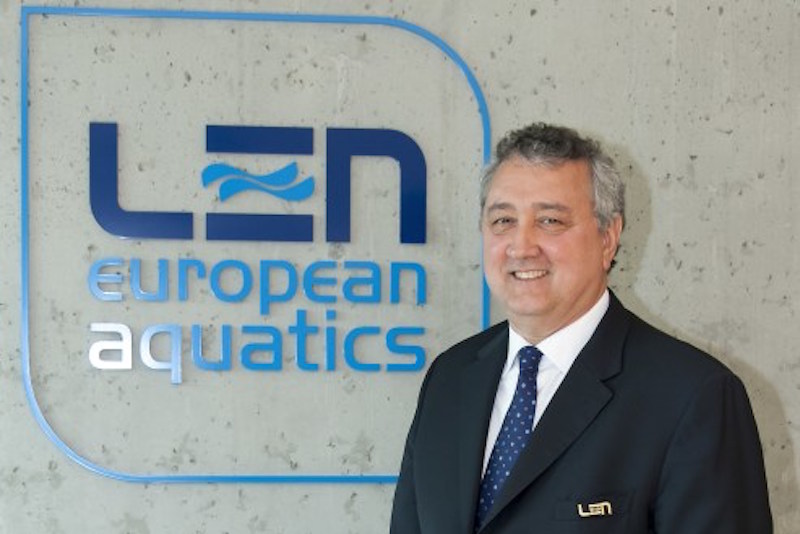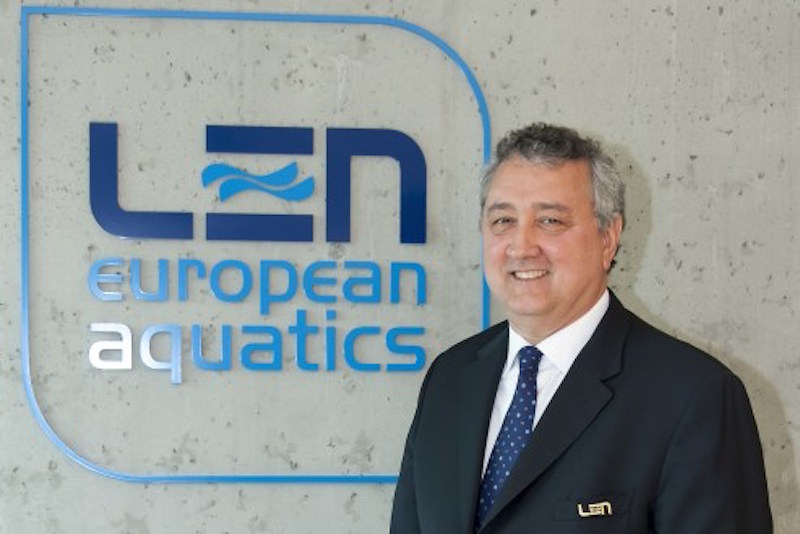 An investigation by this author was followed by the exclusive that broke the news in May this year.
Since then, Swiss investigators have opened a file on the allegations and the leaders of the European Swimming League have been warned of repercussions if they are judged to have been on the wrong side of an obligation to be above the law and, vigilant and active when it comes to the slightest whiff of financial irregularity or any other suggestion of impropriety. LENB's top table includes several lawyers who would surely be aware of their duty in European regulatory law.
The allegations include the existence of companies being paid for providing services to the European Swimming League that are linked to Barelli and in one case involve a deal signed, without the knowledge of other members of the the European Swimming League board, by the president, Hungarian Tamas Gyarfas and Britain's David Sparkes, according to documents in the hands of prosecutors.
Barelli has offered explanations to fellow LEN members and given off-the-record briefings to journalists, while no response has been received from Gyarfas and Sparkes to requests for comment made by this author through the LEN media office.
Process is underway. Witnesses have already been called to testify before the Swiss prosecutor, while action is also underway in Italy, after the former European Swimming League president and honorary member of the Bureau Bartolo Consolo, the president of Swiss Swimming, reported the matter to legal authorities.
Consolo had first attempted to seek in-house explanations for what he had discovered in the accounts and among other documents pertaining to the European Swimming League and its financial arrangements.
Some of those arrangements had been in place for several years but Consolo and many of his European Swimming League Bureau colleagues had been unaware of them. Consolo and several others expressed serious concerns but after Barelli gave an explanation for deals made with companies, among them some owned by him and/or business associates, according to allegations in the hands of investigators, Consolo found himself being ostracised by some of his colleagues. Indeed, some called for him to be disciplined and suggestions were even made that he should be stripped of his position at the European Swimming League after decades of service to the organisation.
Domestic federations have been given the opportunity to comment on the situation by this author and other media colleagues. Answers have been few, while some key players have taken the view that the matter is not something they need to comment on.
The vote tomorrow brings such positions into clear focus. If delegates representing their countries in the presidential vote stick with the status quo, they will not only have cast their vote for an incumbent under investigation but given a thumbs up to a man who stood for the presidency of FINA in 2017 on a ticket of transparency and on the campaign trail called for Hussain Al-Musallam, of Kuwait, to step down as the candidate for the 'First vice-president' role that effectively makes him heir to the FINA throne.
The last sentence could quite easily accommodate a "rightly" in-between the words trail and called for, for might well be said to have had right on his side when asking for Al-Musallam to step aside until he had cleared his name in a court of law after the United States Justice Department cited the Kuwaiti as a co-conspirator to fraud in the guilty-plea case of Guam soccer official Richard Lai.
Al-Musallam denied any wrongdoing but to date there has been no explanation in a court of law as to how more than $900,000 ended up in Lai's bank account after its was sent, according to public DoJ documents, from a bank account controlled by two Kuwaitis – numbered not named at co-conspirators but widely named in media the world over as Al-Musallam and his boss at the Olympic Council of Asia, Ahmed Al-Fahad Al-Ahmed Al-Sabah.
Al-Musallam's nomination to stand for the FINA presidency next year was confirmed this week after he was backed by the Asian Swimming Federation at its General Congress in Muscat, Oman. More questions and challenges ahead for world swimming governance.
Meanwhile, Barelli wanted all matters investigated by the FINA Ethics Panel. The way that panned out was highly unsatisfactory, while Barelli's challenge on the issues before the Court of Arbitration for Sport was overruled, jurisdiction among the key explanations from the court.
That history brings into sharp focus Barelli's insistence that he has no case to answer on the allegations of financial irregularity at the European Swimming League and, therefore, his view that he has every right to stand for re-election.
Consolo begs to differ, as do others, Gilles Sezionale, the president of the French Swimming Federation (FFN) having set out on a new website his reasons for mounting a challenge to Barelli for the European Swimming League presidency.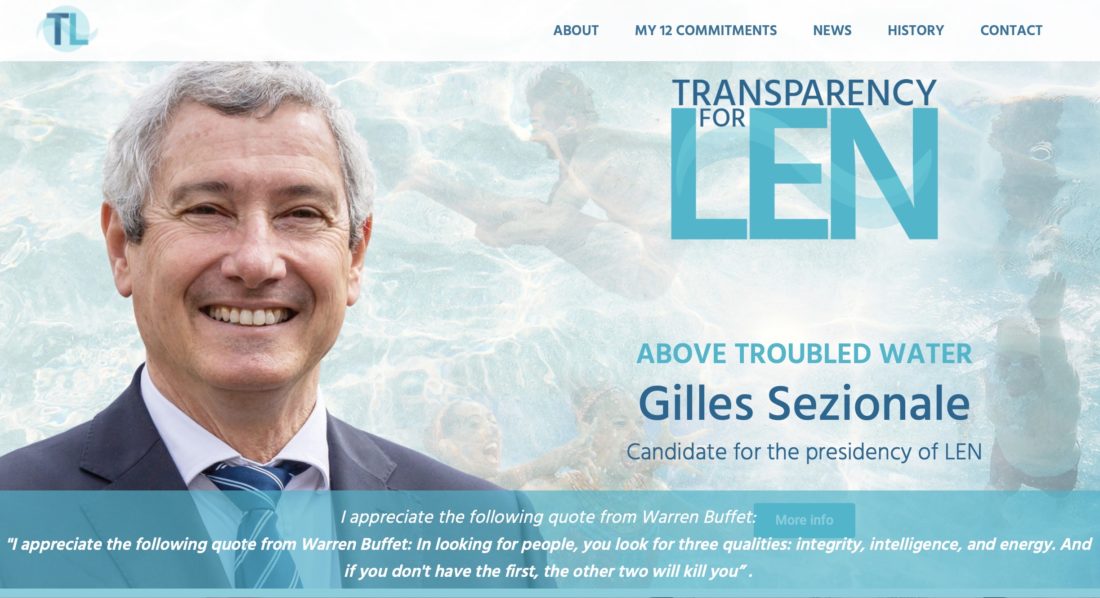 All eyes on the debate and the elections tomorrow. COVID-19 has dictated that for the first time in history, the Congress and accompanying votes for those seeking LEN office for the coming four year, is all online, voting a digital affair.
In Italy, Barelli's test is being written up as a "hot affair". For those who can read Italian, these two articles in the leadings sports newspaper Gazzetta dello Sport, are well worth a read:
That last headline includes a word rarely used in sports governance coverage: caste. It means 'any class or group of people who inherit exclusive privileges or are perceived as socially distinct.'
Consolo believes that Barelli and others have granted themselves privileges that they dod not have a right to have without the agreement of the board of the European Swimming League.
He intends to deliver a short speech before elections tomorrow. Whether he is allowed to do so remains to be seen. There can be no question that his pursuit of truth and his long experience in key positions within swimming, not to mention his lead role in sparking the ongoing investigation, should translate to 'of course, we must hear what you have to say'.
Consolo, who has not been invited to participate in Bureau meetings since this author broke the story, has sent a document to the presidents of the national federations calling on them to make their views on Barelli clear in the interests of transparency.
Sezionale believes LEN and European swimming are "at risk" because of the affair.
Barelli has denied all allegations and rejected all accusations of wrongdoing. He has stated he acted "correctly and transparently".
On the contrary, says Consolo. In the speech he wishes to deliver tomorrow, he will or would make the following points: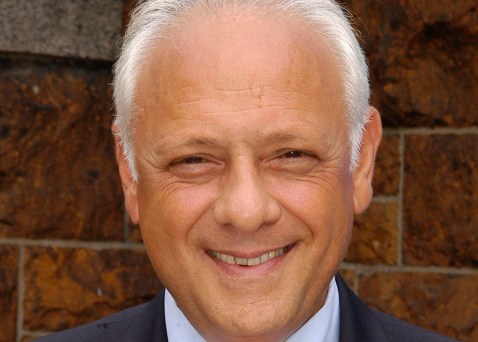 "… the problem relating to President Barelli has brought out, in a surprising and unexpected way due to its size, a management system flawed by a manifest duplication of roles, skills and figures, precisely in function of his triple office as LEN president, FIN president and parliamentarian in a clear and absolute conflict of interests."
"To date the behavior of the other members of the LEN Bureau, after an initial surprise and bewilderment, has been condescending and even omissive, avoiding to verify in detail the information transmitted to me by …" directors and senior officers who had worked for and served LEN.
"I was forced to resort to both the Criminal and Sports Justice … the investigation has begun and will go ahead in due course of time"
"… investigation by the Sport Court will be carried out more quickly".
"… on the basis of the regulations in force (Code of Ethics of the Italian Olympic Committee and Code of Ethics of FINA), the Sports Justice will have to ascertain whether the behavior implemented by President Barelli is in keeping with the role he held as LEN president, FIN president, FINA vice president."
"… today it is not a question of anticipating sentences, any criminal or civil responsibilities will eventually be determined by the competent Judges, here it is a question of evaluating political responsibilities that are quite another thing and cannot be limited only to the Criminal Code for a simple reason: whoever holds a sports position and above all asks for votes in his favour to be re-elected must be above all suspicion. But the behaviors object of the investigation occurred objectively and totally admitted, without reservations …
The allegations were, together with the view that he had done no wrong, "admitted by President Barelli, who highlighted an immense and out of control ego, as well as devoid of any hesitation to act as he pleases in a very evident conflict of interest, committed, with an undisputed ability, in the continuous effort to justify the unjustifiable, adapting reality according to his interests and the interlocutor on duty."
Consolo cites as evidence of the above the fact that he has been shut out of Bureau meetings, an August 12 online gathering a case in point when proceedings were held without him.
Perhaps the most serious allegation in Consolo's speech, a copy of which is in the hands of media, is a charge of inference with a key witness to the Swiss Investigation. In his letter, Consolo alleges that a key person under investigation sought to instruct a witness due to testify what that witness should tell investigators.
Consolo cites Barelli's 2017 "manifesto" in his bid for the FINA presidency, in which the candidate vowed:
 "It is my firm intention to introduce drastic measures to ensure that any type of conflict of interest within FINA is avoided "

Paolo Barelli
Consolo then concludes: "Dear President Barelli, but above all dear friends of the Bureau and dear colleague-Presidents, at this point, the LEN, out of respect for its history and its importance to the World Aquatic Family, I [make a plea for] "intellectual honest" and … I invite you to reflect and act accordingly."