European Swimming Adopts SIGA Standards: What It Might Mean For Integrity & Governance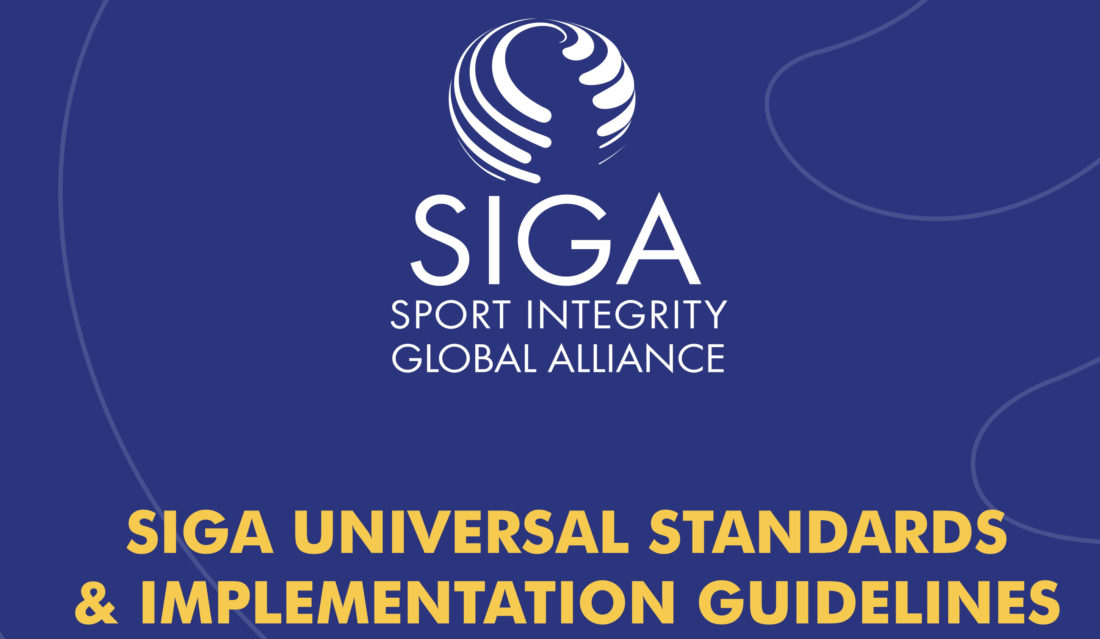 LEN, the European Swimming League, is to bolster its governance with a commitment to implement the Sports Integrity Global Alliance – SIGA – standards after a lengthy period of considering the move.
The SIGA process will involve LEN going through the SIGA Independent Rating and Verification System (SIRVS) on its way to being rated in a system of gold, silver and bronze recognition.
Further down this feature, SOS explains the background to the scheme and its usefulness to improving sports governance, relevant issues at a time of FINA reform ahead of the establishment of an Aquatics Integrity Unit in June.
LEN noted: "SIGA is an independent, neutral and global organisation which believes that sport should be played and governed under the highest integrity standards, free from any form of unethical, illicit and criminal activity. SIGA provides global leadership, promotes good governance and safeguards the integrity of sport through a set of universal standards operated by an independent, neutral and global body."
Signing up to SIGA or any other policy or agreement is only worth its salt if words are converted to deeds. In that context we find the new president of LEN, António Silva, stating this week: "Good governance, transparency and accountability are absolutely essential for us, at LEN. We are committed to step up and usher our sport and our organisation into a new era. [Signing up to SIGA] is crucial to help improve the way we govern ourselves and operate, and strengthen our relations with our members, fans and commercial partners. This is what I promised to our member associations before the elections, and this is what, today, we have now set in motion."
Silva is also a member of the FINA Bureau, the top table of the global regulator that last December gave unanimous backing to Reform Committee recommendations that included this commitment: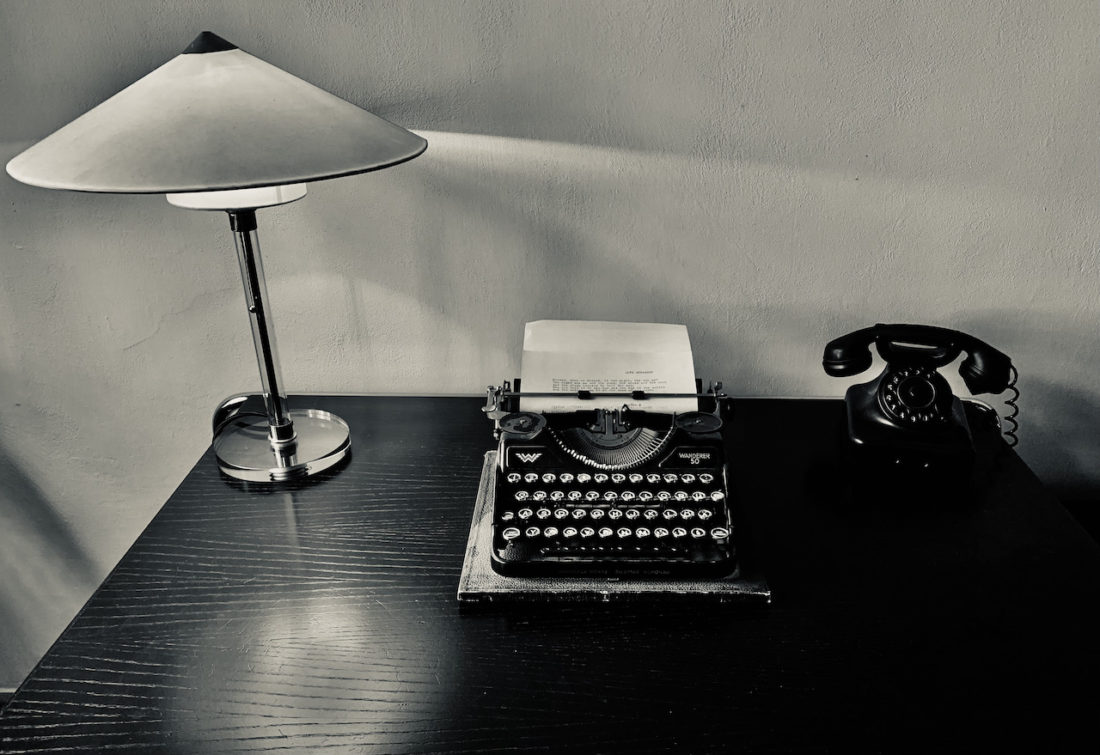 Finally, the Reform Committee is mindful to note that FINA's historical "no communication communication" approach with its members, partners, Athletes and the media must immediately cease. And when it communicated, its outward communication on important matters such as eligibility during the period of the Olympic Games was littered with misleading and incorrect information. A functioning communication strategy must be implored with a strong focus on reactivity, and a clear and concise written communication approach.

Installation, Bauhaus – photo by Craig Lord
In his own opinion of the LEN decision, Emanuel Macedo de Medeiros, Global CEO of SIGA, said: "Adopting the SIGA Universal Standards and going through SIRVS is exactly what is expected from an organisation that wants to lead by example and deserve the recognition of the fans, the sponsors, the broadcasters and the entire sporting industry."
---
Commentary: Medeiros' words remind us of the need to follow word with deed if any policy or standard or certification of rating is ever going to be taken seriously. Worth noting, then, that we are now just over a quarter into the first 100 days of the new governance of LEN and almost three months beyond the day Silva and the rest of the FINA Bureau agreed that a "no communication communication" approach to the media "must immediately cease".
It is now one month and three days since I put a series of straightforward questions to Silva via Nick Davies, a man one senior source at LEN tells me is working on promoting the new LEN. I also copied those questions, centred on matters of integrity and transparency, to many of those since elected to positions of authority at the European regulator now committing themselves to the SIGA standards.
As things stand, I have received no replies even though Silva has spoken openly in disparaging tones in the Portuguese media on the precise issues I have asked him about but await yet his professional response to (such as "no, not true", "yes, I can confirm that", "there is no evidence of that" and so on and so forth in whatever way he wishes to respond). The point of committing to reforms and signing up to policies and agreements is to then live by them and follow word and public relations with deed and proof of action. Not a single action in the first 100 days of office in any realm of life is worth its salt if such things as a commitment to "immediately cease" bad practice is not honoured. End of commentary.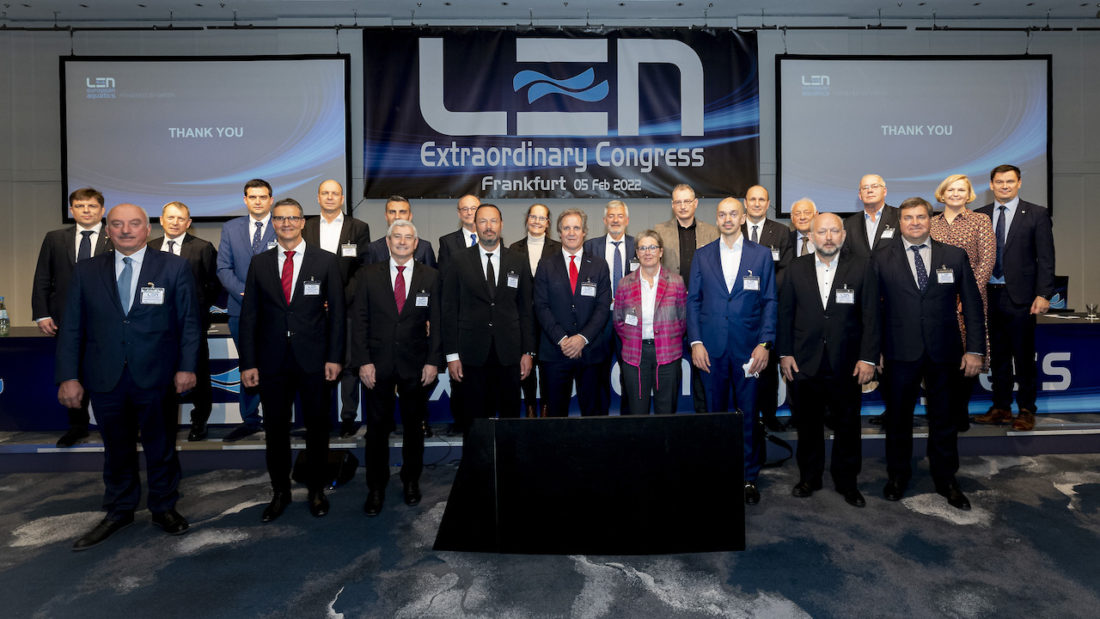 ---
SIGA Standards: The Background
The Sport Integrity Global Alliance is chaired by Franco Frattini – who according to a comprehensive analysis of the Court of Arbitration for Sport (CAS) by German journalist Grit Hartmann for Play The Game recently left the CAS judging panel lists in the wake of controversy linked to the Sun Yang anti-doping manipulation case that led to the suspension of the Chinese swimmer.
SIGA is a not-for-profit body, supported by a number of sports bodies, governments, anti-corruption NGOs, inter-governmental organisations and academic and commercial partners. It is incorporated in Switzerland and was created by the International Centre for Sports Security (ICSS).
SIGA has drawn up what it calls "Universal standards" for good governance in sport, which any organisation can sign up to and get verification that they meet the standards. There is a fee for joining the scheme, in much the same way as hotels sign up to star-rating schemes that charge a fee for whatever rating is given.
The section below headed "Interesting Items" refers to page numbers taken from SIGA's 72-page Universal Standards and Implementation Guidelines, where meat is put on bone.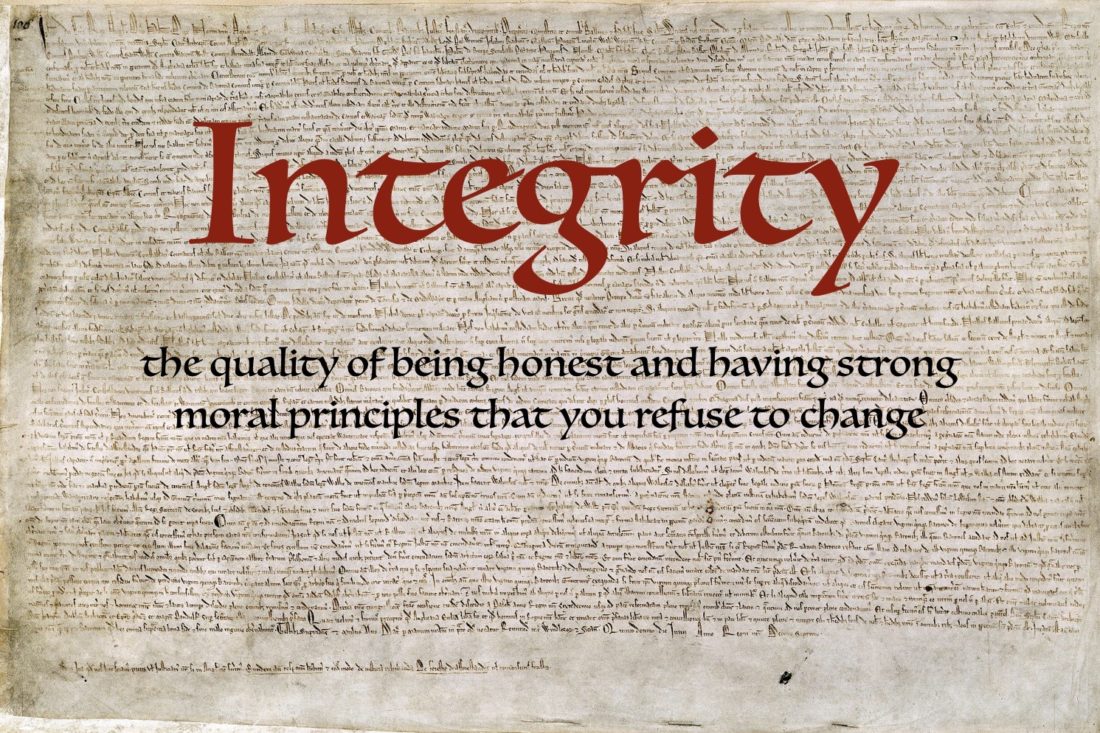 There are four sets of standards covering:
Good Governance
Financial Integrity
Sports Betting Integrity
Youth Development and Child Protection
In each case there are three levels, Bronze, Silver and Gold, with increasingly stringent requirements for each, that organisations can apply for.
There are a variety of standards for implementing and assessing good governance in sport federations. In the UK there is e.g. the UK Sport "A Code for Sports Governance". At a global level they include, as well as those of SIGA, the Basic Indicators for Better Governance in International Sport (BIBIGIS), the standards of the Sports Governance Observer (SGO) and those of the Association of Summer Olympic International federations (ASOIF), in which FINA finished in the bottom-ranked group in the latest, 2020, assessment.
SIGA is arguably the most rigorous of all these offers, and goes well beyond what is provided for in, for example, the UK Sports Governance Code for our domestic bodies in many areas, such as disclosure of information (we return to that topic further down).
History of LEN and SIGA standards
LEN stated publicly five years ago that it was one of the first "early adopters" of the SIGA standards, at a time when Paolo Barelli, currently under investigation over allegations of financial irregularities, was president of LEN. He denies any wrongdoing.
It has taken five years to get from that first pronouncement and commitment at LEN to the latest statement committing LEN to the process of SIGA sign up. During that time, there has been significant pressure from with the swimming community to improve the sport's commitment to checks and balances, integrity and transparency.
English Masters push for SIGA standards to be adopted by LEN
British Swimming was embroiled in debate with Masters swimmers over issues raised by the London 2016 European Masters Championships after organisers had vastly underestimated the numbers of athletes due to attend. A logistical nightmare ensued and women found themselves holding the short straw when it came to dividing up who would race in the Olympic pool and who would race in the pool that would normally have been for warm-up. Warm-ups were limited and mostly conducted beyond the venue as a last resort to cope with the number of entries for the meet. In the fallout an open letter was published from a group of prominent Masters swimmers and volunteers asking British Swimming to respond at a time when David Sparkes, recently voted off the LEN Bureau but still a member of the FINA Bureau, was the CEO of the British federation.
In the wash of dispute, Professor Sue Arrowsmith QC was scheduled to present a paper at the Masters Conference in 2017 but the main presentation was cancelled at the last minute by Swim England. Prof. Arrowsmith's written paper, which had been handed to Swim England prior to the planned presentation, suggested that adoption of the SIGA standards that LEN had already indicated that it intended to adopt might help to address some of the problems at the European Swimming League, among them the equality issues arising out of the London 2016 Masters. The sudden cancellation of the presentation and the manner in which Swim England's Chris Bostock spoke to those gathered led to complaints by three women. All were upheld by the Swim England judicial system and Bostock was ordered to apologise to two swimmers and a warning was placed on his file.
In response to those problems, a 2018 a paper endorsed by Masters representatives of the English regions was submitted to British Swimming. That included a request for British Swimming to commit to playing an active role in getting LEN to implement the SIGA standards, after the League had committed to the standards in the year before. It was recommended that British Swimming monitor progress and keep Masters informed. What some Masters have called buck-passing ensued and the English masters' request was not taken up by British Swimming.
Now, in early 2022, LEN has signed up to the SIGA Standards process, along with some domestic sports federations. It is not yet clear whether British Swimming is among them.
As above: the notes that follow refer to page numbers taken from SIGA's 72-page Universal Standards and Implementation Guidelines, where meat is put on bone.
SIGA – Interesting Items
p11, 3.1: Democracy. Among many issues this section raises is 'conflicts of interest'. It is suggested, even at bronze level, that there is "a separation of powers between the governing, regulatory, executive roles and disciplinary and commercial functions of the organisation… [aimed at] "avoiding associated conflicts of interest." That's a fascinating theme at every level of governance on aquatics, global through to domestic, a realm in which it is possible for the treasurer of a sports organisation to be on the board of, and even a director of, concerns that bid for funding and contracts from that very sports organisation; in which it is possible for voluntary committee heads and chairpeople to dispense advice in an area of expertise while the private company they work for, and/or are a director of, accepts lucrative contracts for work from the sports organisation related to their specific area of expertise. And so on and so forth, far and wide.
Sticking with conflicts of interest, Good Governance silver level (4.3) states that an organisation needs to have a policy about contracts with board members and former board members and how conflicts of interest will be managed. That information must be transparent.
p22, 4.9: Good Governance standards: "Adopt a zero-tolerance approach to unethical behaviour by directors, athletes, staff and volunteers" [Q: would this also, by implication, refer to behaviour while acting for the organisation – and would it apply if the alleged unethical behaviour is not associated directly with the activities of a federation such as LEN but is, nonetheless, relevant to such constitutional red lines as bringing sport into disrepute?]
p.23 4.13: "Cooperate with relevant public authorities on integrity matters, where requested". One might have thought this was a matter of law but not unreasonable to spell it out in a code such as the SIGA Standards.
p. 19, 4.4: Anti-corruption policy. Worth taking a look at the Gold, Silver, Bronze columns. There is no mention of independent oversight. This is important when it comes to linking words in a signed agreement and scheme such as the SIGA standards to the rules of the sport, including specific mention of such things as procedures and processes for whistleblowing and for referral of complaints and adjudication requests to the Integrity Unit (or higher authorities, indeed, such as police and those tasked with conducting criminal investigation).
p.20, 4.6: Bronze Good Governance Standards – requires an organisation to "Conduct open and transparent tenders for major commercial and procurement contracts, including, but not limited to, those in relation to media, sponsorship, broadcasting and construction of sporting infrastructure." This is another big issue in aquatics, where it has been hard if not impossible, to find any transparent procurement processes on the way to "X gets contract Y", "Z will be our [equipment] partner on F until G" and so on.
Aquatics will have to account for much more than it has if it is to achieve even a bronze rating.
Even at that level there is a requirement to make publicly available its statutes, policies, processes, rules and regulations. (Good Governance standards 3.1). For example, when Masters requested information about the procurement policy used when aforementioned ASA board chairman Chris Bostock went straight from the board to a consultancy, Swim England did not provide stakeholders with the requested information. That scenario plays out in many sports organisations at various levels the world over. Can LEN help to break the mould?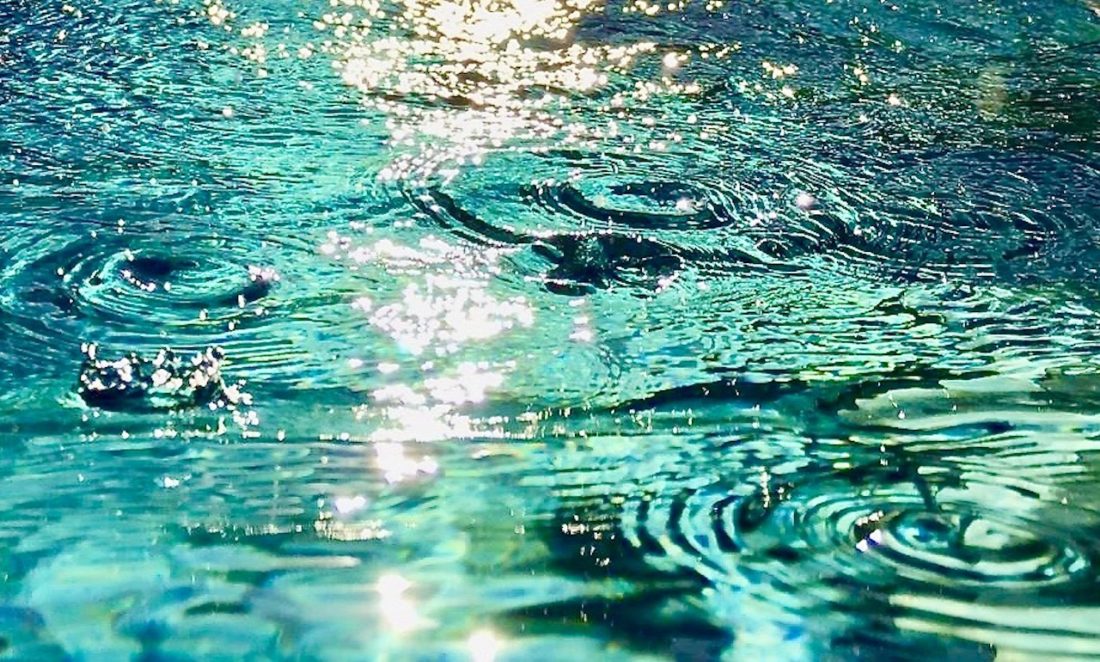 p.17/18, 4.3:  Travel – at Bronze level in Good Governance Standards, there is a requirement to have a travel policy that justifies any difference in treatment between athletes and board/staff member. Meaning, if the board/ Bureau travel business class, so must the athletes, unless the federation can find a good reason why it should be otherwise; or, conversely, if the athletes are in economy, so must the board be.
That's the logic but in practice, will LEN and others consider athletes and coaches as stakeholders to be considered in this fashion or will the leadership simply say "ah, that's an issue for domestic federations because we don't have anything to do with travel arrangements of athletes"? It is not to suggest where right and wrong would be but clarity on such matters is important otherwise signing up to such standards is fairly meaningless. Contact and interpretation are key.
With all that in mind, SOS contacted a number of professionals who also happen to be professionals with experience relevant to the SIGA Standards and how they might be applied in sport.
The Voice of English Masters Swimmers
Sue Arrowsmith, a Professor of Law who has recently served as an expert to the International Partnership against Corruption in Sport and worked with the OECD and UN on projects on sport governance standards. She has also published work on the SIGA standards and other sport governance issues.
Professor Arrowsmith told SOS: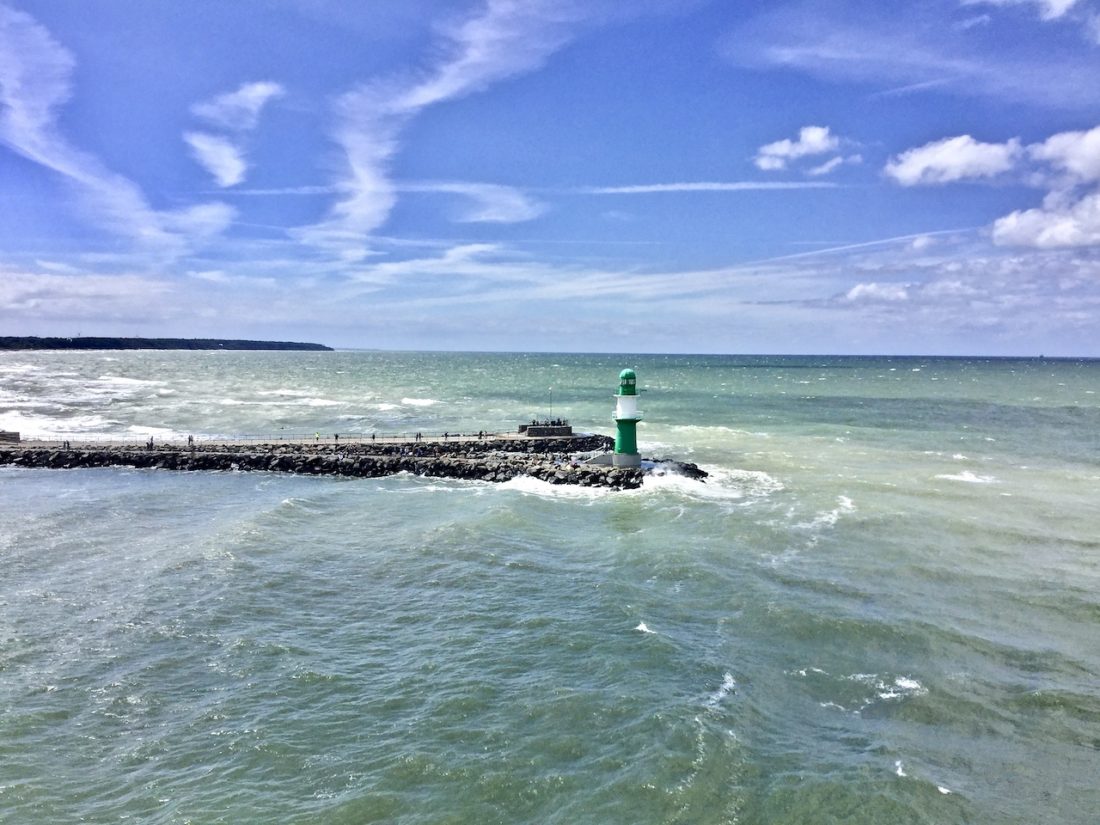 "I am thrilled to see this development in LEN as the SIGA standards are arguably the most rigorous sport governance standards in the world. It is something that many of us involved in English Masters swimming have continued to push for several years, despite British Swimming refusing to look at our own longstanding proposals on pushing SIGA forward within LEN. 

"However, it is still just a first step on a long road. There is a limit to what these standards can do and without a culture of good governance as well there is a danger that they may give an illusion of good governance without the reality. 

"At national level we still need to work on making sure our governing bodies nominate the right people to LEN, chosen through open, fair and transparent processes. Sadly, that is not something that we have seen in recent GB nominations at Masters level. However, pushing our governing bodies both to adopt better processes – and then to comply with the processes that they put in place – is something that we are currently working on in Masters in England and hopefully we will see things starting to change."  

Prof. Sue Arrowsmith – Image – Can SIGA Standards help light the way to better governance practices? – photo by Craig Lord
Jeroen Peters told SOS: "As one of the English regional reps involved at the time, I'm delighted to see that the higher standards of transparency and integrity that English Masters have been calling for for so long are now being recognised at this higher level".
Jim Boucher, who helped to draft the London 2016 Masters paper and was also the representative of Swim England on the Masters Group at the time, added:
"I'm disappointed that English Masters had such a blunt and unwelcoming response at the time over our efforts to promote the SIGA standards, but this shows we were right in our proposals. That LEN are intending now to implement SIGA is a great step forward. If it's good enough for them then surely its equally good enough for British Swimming and I'd like to see them recover lost time and now embrace the framework themselves".

Jim Boucher