European Aquatics Stands Firm With Ukraine Against Tide Of IOC Compromise: Bar On Russia Remains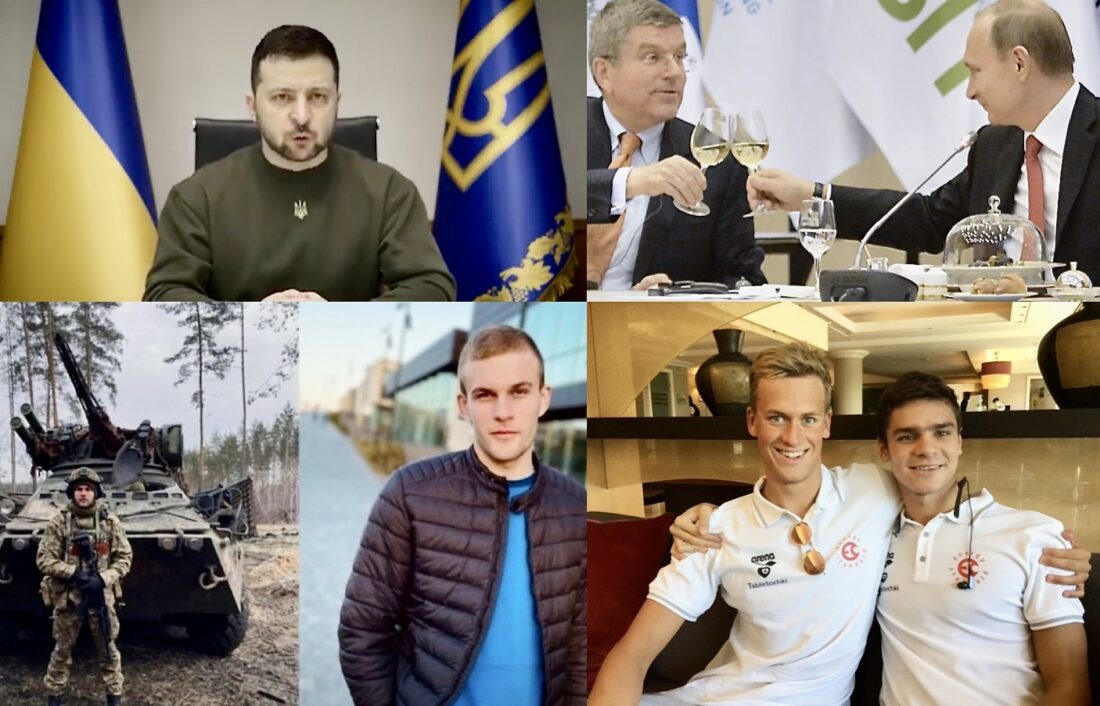 Editorial – The most significant announcement at the annual gathering of the European Aquatics regulator in Madeira this weekend was missing from the official press release: the old Continent is sticking to its guns and will not be letting Russians and Belarussians back into the competitive fold in line with the tendency at World Aquatics and the International Olympic Committee.
Delegates emerged from the three-day event on the Portuguese island with a spring in their step and a strong message of support for and solidarity with Ukraine: given the murderous and illegal war by Russia on a sovereign country and neighbour, aggression backed by Belarus, no Russians nor Belarussians athletes will be welcome at upcoming events including the European short-course Championships in December and both junior and senior events in 2024.
While other parts of the world and continental aquatics bodies dither on the issue, European aquatics leaders stood firmly with Ukraine in Madeira, the ruling Bureau voting by majority in favour of a continuation of the ban on athletes from the aggressor nations until Putin orders his troops out of Ukraine.
The issues are directly linked to sport in ways that make neutrality an impossible mission:
How to ask athletes of Ukraine to be 'neutral' when their fellow citizens have been murdered by Putin's forces in an illegal war?
How to ask athletes of Ukraine to be 'neutral' when they have been forced to flee their homes and country and leave family behind just to be able to stay safe and be able to continue to train?
How to ask athletes of Ukraine to be 'neutral' when the death toll includes Olympians and world-class athletes and personnel from a number of sports?
How to ask athletes of Ukraine to be 'neutral' when the infrastructure of their country has been decimated, including the loss of key sporting facilities?
How to ask athletes of Ukraine to be 'neutral' when there is no end to the mayhem and Russia reparations for the damage caused look like a responsibility Putin would never agree to?
The list goes on and on. Those European aquatics leaders, taking a cue from Scandinavia, who voted to stand firm deserve our praise and admiration. Their decision at a Bureau meeting last Friday led to a clear statement from the floor on the issue when a delegate from Ukraine gave an impassioned speech with the support of athletes from his country and a delegate from Sweden asked for clarity this weekend in Madeira.
The response from the top table confirmed that all previous decisions stand and will stand for the foreseeable future as long as Ukraine is occupied: Russians and Belarussians will not be eligible to compete in European competition.
That represents a distinct diversion from the stance of World Aquatics, which asked its own Integrity Unit to come up with a points scheme that could allow some Russians and Belarussians back in to international competition on the way to the Paris Olympic Games.
Here's the pathway for a Russian or Belarussia athlete to return under a neutral flag with no Russian livery, supposedly (that last word is fair given the use of Russian colours by and the choice of anthem for Team Tchaikovsky at Rio 2016, for example).
World Aquatics Criteria For Russian & Belarusian-Athletes Eligibility includes:

• No contract with the Russian or Belarusian military or with any other national security agency
• No support for the war in Ukraine in any form of verbal, non-verbal or written expression, explicit or implicit, at any time since the beginning of the war in Ukraine, in particular public statements, including those made in social media, participation in pro-war demonstrations or events, and the wearing of any symbol in support of the war in Ukraine, for example the "Z" symbol, are considered to be acts of support for the war in Ukraine. (So, double Olympic champion Evgeny Rylov is out)

Provided athletes pass the above criteria and meet all standard regulations of World Aquatics, including anti-doping, they then face the following restrictions at World Aquatics events:

• One Russian and one Belarusian athlete per event in competition.
• Only individuals competing and no "team events", meaning no relays, synchronized diving, only solo synchronized swimming, and no water polo.
• Qualifying times for World Aquatics events must be achieved outside of Russia and Belarus
• No Russian or Belarusian flags displayed at events (World Aquatics flag if necessary)
• No Russian or Belarusian anthems played at events (World Aquatics anthem if necessary)
• Uniforms must be plain white and approved by World Aquatics
• The appearance of any emblems, names, acronyms, or colours linked to Russia or Belarus are prohibited
• Russian and Belarusian athletes will be prohibited from going through the mixed zone and doing any interviews with the media
The latter is an odd one: perhaps they should be made to face the International media; and how will preventing them from going through the mixed zone prevent them doing interviews with Putin friendly media back home. How can their position be rendered truly 'neutral'? Answer: it cannot, whether that's because the athlete supports Putin or whether the athlete cannot say that he/she does not support Putin because to do so could be deemed an illegal act back home.
The World Aquatics plan does not rule out but nor does it envisage Russians and Belarussians attending the October World Cup rounds at three European venues: too soon; too difficult for athletes to meet the criteria; too politically awkward, too.
However, we could see some Russians and Belarussians lining up at the 'intercalated' World Championships in Doha early next year (though only if Russians manage to find somewhere outside their country to host them so that they can achieve qualifying standards in recognised competition) and indeed at the Paris 2024 Olympics if the IOC agenda presses ahead with its campaign of impossible neutrality: the circumstances are highly political and apt to make a mockery of the genuine meaning of neutrality, as in:
1. the state of not supporting or helping either side in a conflict, disagreement, etc.; impartiality, lack of bias, lack of prejudice or objectivity … detachment
2. absence of decided views, expression, or strong feeling
Nothing on such lists is possible in the current circumstances for at least one side or the other, quite clearly, whether through will or coercion.
Hilariously, Russia proved the point in its response to the World Aquatics plan, with officials from the aggressor nation criticizing the plan for not going far enough. Meaning: we demand all our athletes get to compete even as we slaughter the people and demolish the infrastructure of a neighbouring, sovereign country in Europe.
The World Aquatics restrictions include a limit of one athlete per event. That means any team events are out, including those in synchro (artistic) swimming, one of Russia's big medal sports for decades.
The president of Russia's governing body for artistic swimming, three-time Olympic gold medalist Olga Brusnikina, told broadcaster Match TV that "very serious" damage had been done to Russia's hopes of competing.
No mention of the "very serious" loss of life caused by Russia's war. No mention of the "very serious" damage done to Ukrainians, their communities, their infrastructure; and so on and so forth.
That's the nature of fake neutrality, of propaganda and political coercion: it's always wilfully blind to the cause, the source of suffering, the real victims and just about anything else that matters beyond the truth of events unfolding.
It's Day 571 of Russia's illegal war on Ukraine and NATO boss Jens Stoltenberg has warned there will be no swift end to the Ukraine war. "Most wars last longer than expected when they first begin," Stoltenberg said in an interview with Germany's Funke media group.
"Therefore we must prepare ourselves for a long war in Ukraine."
Kyiv launched its counteroffensive in June, pushing back against entrenched Russian positions in the south and east, but it has made limited gains.
"If president Putin and Russia lay down their weapons, we will have peace."
As things stand, peace seems a very long way off. That's a view shared by many in European Aquatics, Scandinavians to the fore. And not just in aquatics.
Nordic Nations Lead The 'No' To IOC Weakness
Several weeks ago, discussions between the Nordic countries in Greenland ended with a direct message to the IOC, the European Olympic Committees (EOC), the Association of Olympic Committees (ANC), the International Paralympic Committee (IPC) and the European Paralympic Committees (EPC).
The Olympic and Paralympic committees as well as the national sports federations in: Denmark, Finland, Iceland, Norway, Sweden, Greenland, the Faroe Islands and Greenland issued a joint statement which included: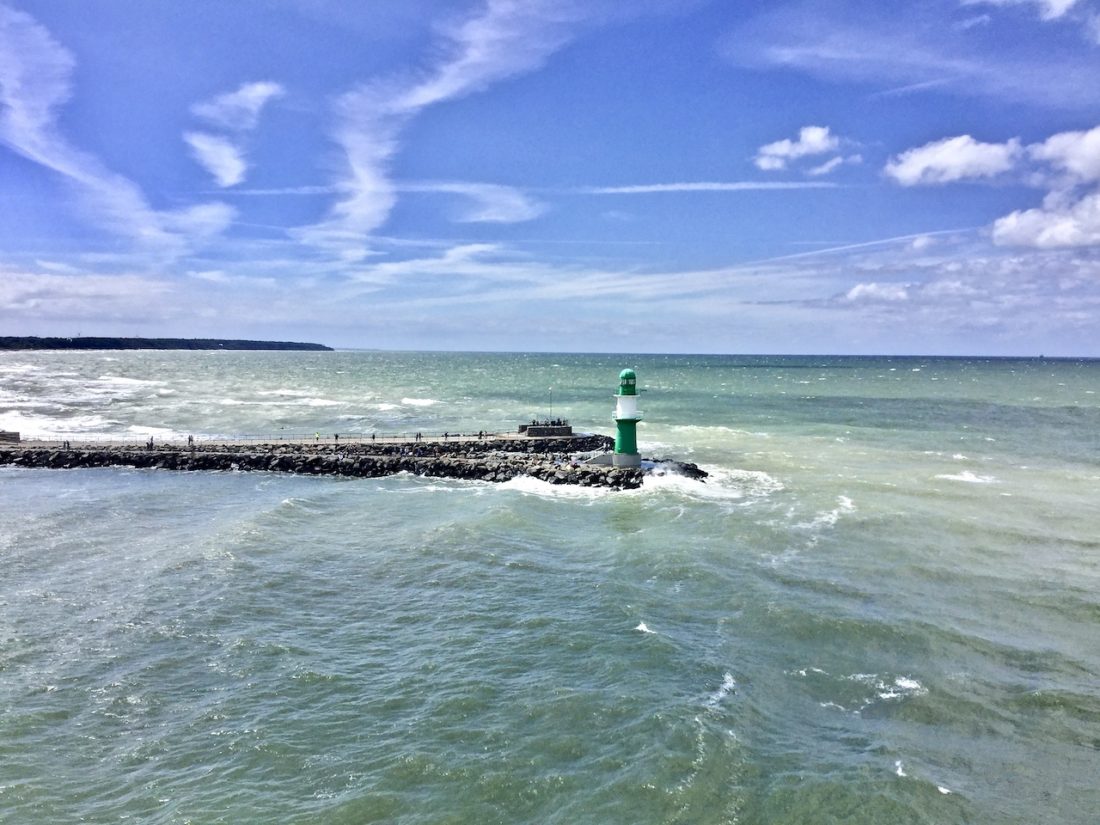 "The situation with the war in Ukraine has not changed. Therefore, we stand firm in our position, not to open for Russian and Belarusian athletes and officials in international sports participation. Now is not the right time to consider their return; that is our position. We, the Nordic Olympic and Paralympic Committees and Confederations of sports, take this opportunity to reaffirm our steadfast support once again with the Ukrainian people and the demand for peace. The Nordic Olympic and Paralympic Committees and Confederations of sports will work together, and in close dialogue with relevant stakeholders, continue to evaluate and monitor the situation closely."

Olympic and Paralympic organisations of the Nordic Nations ; image – S.O.S – photo by Craig Lord
The IOC has a poor record when it comes to being on the right side of history, all too many moments when it was definitely on the wrong side of history. In the war on Ukraine, the IOC's message and mantra has been decidedly more 1936 than it ought to be, despite Olympic bosses having stripped Putin of an Olympic Order that dated back to the good old days of back-slapping and quaffing between the Thomas Bachs of the world and the former KGB agent who was based in East Germany.
Worth reminding ourselves why the Order was lost: not because Putin has blood on his hands but because he dared to go to war during an "Olympic Truce" still in place around the Beijing Winter Olympics at the time Russia troops crossed the border and a line they will have to return over before any of the IOC's proposals would make any sense.
Not all in European Aquatics felt able to step too far from their master's voice when it came to the vote in Madeira but enough did; enough found the courage think for themselves and conclude that the very idea of neutrality and asking athletes to observe some kind of sports-bubble truce while the bombs are still going off and Ukrainians are still being murdered.
European Aquatics – Next Chapter, The Challenge of Truth & Transparency Ever Present
Meanwhile, in Funchal this weekend, LEN leaders and delegates opted to be LEN no longer. European Aquatics it will now be. Alongside the Ethics Code approved in Madeira, an Integrity Unit will be established, the first real test of which we may not see until someone challenges the hypocrisy of leaders touting transparency while refusing to answer legitimate media questions focussed on integrity and suitability for office. 
Among others plans at European Aquatics, many in line with similar moves at World Aquatics:
a webinar on energy saving
a pan-European Learn-to-Swim Conference.
the creation of the LEN Diversity and Inclusion Commission
a series of LEN Coaching Clinics
the introduction of an accreditation system for 'LEN-approved laboratories and training centres'
a new LEN water polo strategy for growth
However worthy any of that may be, telling Russia and Belarus "No!" was the most significant move in Madeira. Good for Europe. High time for Africa, Asian, the Americas and Oceania to show the same steel, what with the world economy having taken a hit that has and will continue to have an impact on sports and all the good that can flow.
Even those on the gravy train may have noticed an existential screech of brakes.
Beyond the obvious reasons why Europe's stance is the right one, there is also this: because it speaks to the truth, rejects the propaganda that Putin and others have long harnessed to there world of sport, and because it refuses a compromise that would effectively sign leaders up to a lie, sign athletes up to living a lie, by default.
Truth and transparency have been the big test of good governance for a very long time in aquatics. It's no different today, regardless of reform processes and the tides that have turned on specific shores so far. Madeira will go down as one of those shores worth celebrating, no little thanks to the delegate from the Ukraine and those European neighbours who understand the nature of bullies.