European Antitrust Lawyers At The Ready As Dutch Swim Bosses Tell Athletes 'Choose Country Or ISL' In Move That May Force FINA To Rewrite Rules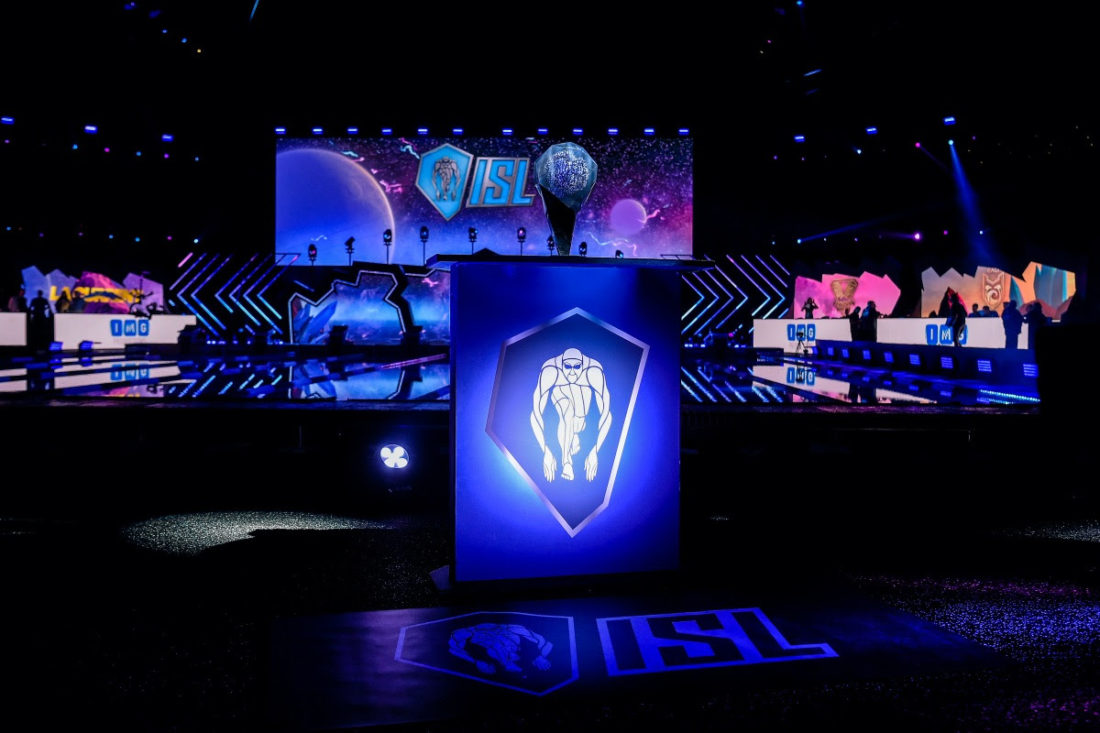 In a move that will have European antitrust lawyers straightening their ties, the Dutch Swimming Federation (KNZB) has told its elite swimmers that they can be barred from national-team championship racing if they compete in International Swimming League (ISL) competition from June this year.
The move, which has already attracted the attention of antitrust experts in the Netherlands, opens up the potential for FINA, the global regulator for aquatics, to be forced by the European Union to rewrite its rule book on antitrust grounds.
Fina responded by citing new bylaws that make clear that it does not force swimmers to choose where they compete nor does it discipline them if they bypass FINA events. In so doing, FINA distanced itself from the Dutch 'block'.
The KNZB's move is intended to force its best swimmers to make a choice between ISL racing for wages as part of Pro-Teams that are not built on national lines or championship racing for The Netherlands at Olympic Games, World and other Championship events.
Such a move, not through the precise same circumstances but certainly in general, has already been deemed anti-competitive and in breach of European Union antitrust laws, while the ISL is still locked in legal dispute with FINA over allegations that the global regulator operates as monopoly reinforced by the very rules that the KNZB may now lean on in its threat to swimmers.
In December 2017, the European Commission decided that International Skating Union (ISU) rules that led to the imposition of severe penalties on athletes participating in speed skating competitions that were not authorised by the ISU were in breach of EU antitrust law. The Commission also made clear that any complaints received by athletes in other sports would lead to similar outcomes.
Although the circumstances in swimming are different to those in skating in some regards, there is a common thread, as noted in a Twitter thread by Ben Van Rompuy, Assistant Professor of EU Competition Law at Leiden University.
Van Rompuy also notes that a "new competition law battleground" is being opened up when he concludes his thread with this thought: "As we have also seen with the FIBA / EuroLeague dispute, gatekeeping through control over the sporting calendar becomes the new competition law battleground which the EU Competition / ISU antitrust case did not really touch. To be continued…".
His last thought is where the new battle lines are likely to be drawn for FINA and the KNZB should just one swimmer lodged a confidential complaint at the European Commission's whistleblower tool, which guarantees anonymity.
It was November 2018 when some of the best Dutch swimmers joined 30 or so other Olympic and World-Championship podium places in taking a stance in London with the ISL against FINA's attempts to shut down the League. The mechanism FINA used was to tell national federations that they were obliged under FINA rule to penalise swimmers who engaged in competition organised by a non-affiliated organisation.
Swimmers told their federations to "forget it", federations understood the implications of a war with their own athletes and told FINA to think again. It did and the ISL got its first season underway in 2019 but not before legal action against FINA was lodged on two fronts in a U.S. Court.
Since then, FINA has introduced bylaws that ensure athletes can choose where they compete and without facing penalties if they opt out of FINA competitions.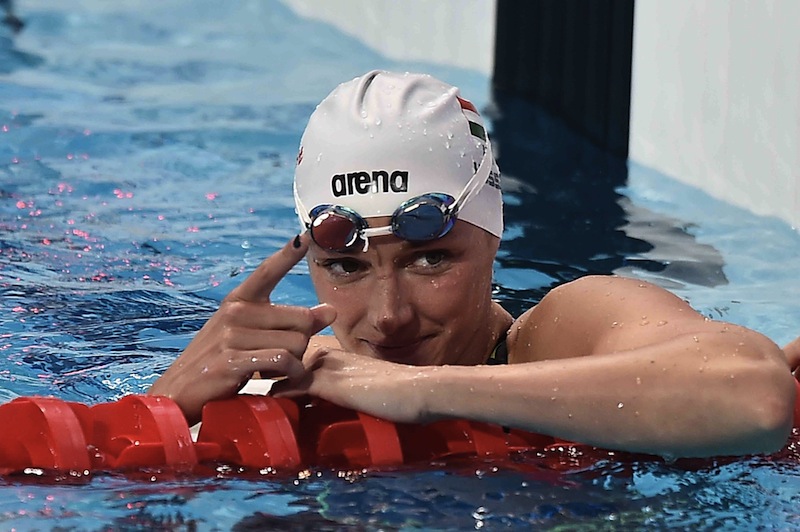 Where the ISL sued FINA on its own behalf in what has turned out to be a costly (the FINA bill alone is running at $6m) and bitter dispute on grounds of antitrust behaviour designed to cut out competition, Katinka Hosszu, the Hungarian triple Olympic champion, Tom Shields and Michael Andrew, both members of the United States swim team and major-meet champions and medal winners, launched a class action on similar grounds, designed to tell FINA "we will compete under FINA Rules but you cannot tell us where, at whose event and when".
Update: The class action is all but done without a 'win' in law, for either party as yet, but with a 'win' in practice: that moment when swimmers raced in League competition for the first time and precedent was established;ished beyond the letter of FINA Rules still in place. The claim for damages has been dismissed but the matter of injunctive relief is yet to be decided ("a remedy which restrains a party from doing certain acts or requires a party to act in a certain way. It is generally only available when there is no other remedy at law and irreparable harm will result if the relief is not granted"). End of update. What FINA retains, for now, is the wording of rules past their sell-by date and very likely to be unenforceable in European law.
The ISL has forced reform and rethink at FINA, its alternative competition and new stream of income for athletes supported by the best of Dutch pool swimmers, such as recently retired double Olympic champion Ranomi Kromowidjojo, who excelled in skins competition at the League, is a member of the International Swimmers' Alliance leadership group.
The ISL Vs FINA action is ongoing.
Now, the KNZB has opened that can of worms on a European front, where one big antitrust battle, involving protest from Dutch speed skaters. has already set precedent and indicated the direction of travel for sports organisations.
In the December 2017 European Commission antitrust ruling, the ISU was instructed to change its rules to remove any notion that the ISU had any power of monopoly and say over the way athletes could earn their living. Further, the commission made clear that while it was not imposing a general rule for all sports, it would consider any complaints from athletes and others from other sports in the same light and rule accordingly. The consequence for swimming is already written on the end wall, in some regards.
Around the time of its ruling, the EU Commission launched its whistleblower encrypted messaging tool and process to make it easier for individuals to make complaints of anti-competitive behaviour in sport and other realms while maintaining their anonymity.
In 2017, EU Commissioner Margrethe Vestager, in charge of competition policy, said: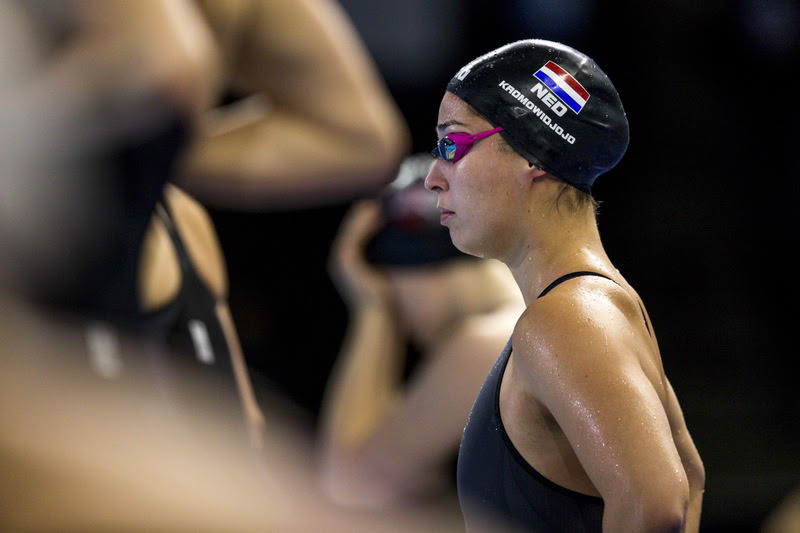 "International sports federations play an important role in athletes' careers – they protect their health and safety and the integrity of competitions. However, the severe penalties the International Skating Union imposes on skaters also serve to protect its own commercial interests and prevent others from setting up their own events. The ISU now has to comply with our decision, modify its rules, and open up new opportunities for athletes and competing organisers, to the benefit of all ice skating fans".

EU Commissioner Margrethe Vestager – Image: Ranomi Kromowidjojo, by Patrick B. Kraemer
The KNZB and FINA may see wriggle room in the EU vs ISU case in the very first point noted in the Commission's investigation findings, namely:
Under the ISU eligibility rules, in place since 1998, speed skaters participating in competitions that are not approved by the ISU face severe penalties up to a lifetime ban from all major international speed skating events. The ISU can impose these penalties at its own discretion, even if the independent competitions pose no risk to legitimate sports objectives, such as the protection of the integrity and proper conduct of sport, or the health and safety of athletes.
The choice the KNZB is obliging its swimmers to take hangs on a decision by the ISL, without consultation with federations, managers and athletes, according to many close to the League, to extend its season of 6-8 weeks or so to six months running from June to December this year. That timeframe creates a huge calendar clash and effectively forces elite swimmers to chose, by default, championship or league waters.
The League's moves has baffled many in swimming, on grounds of athlete welfare and commercial viability. Its Season 4 now coincides with a large number of major domestic and international events, including the World Championships, the European Championships, the Commonwealth Games and the World Junior Championships.
In 2017, the European Commission noted that its Antitrust Damages Directive, which Member States had to transpose into their legal systems by 27 December 2016, makes it easier for victims of anti-competitive practices to obtain damages.
A new battlefront has been opened in world swimming.