Emre Sakci Shatters 50 Breast World S/C Mark As First Ever Under 25Sec On Steep Curve Of Progress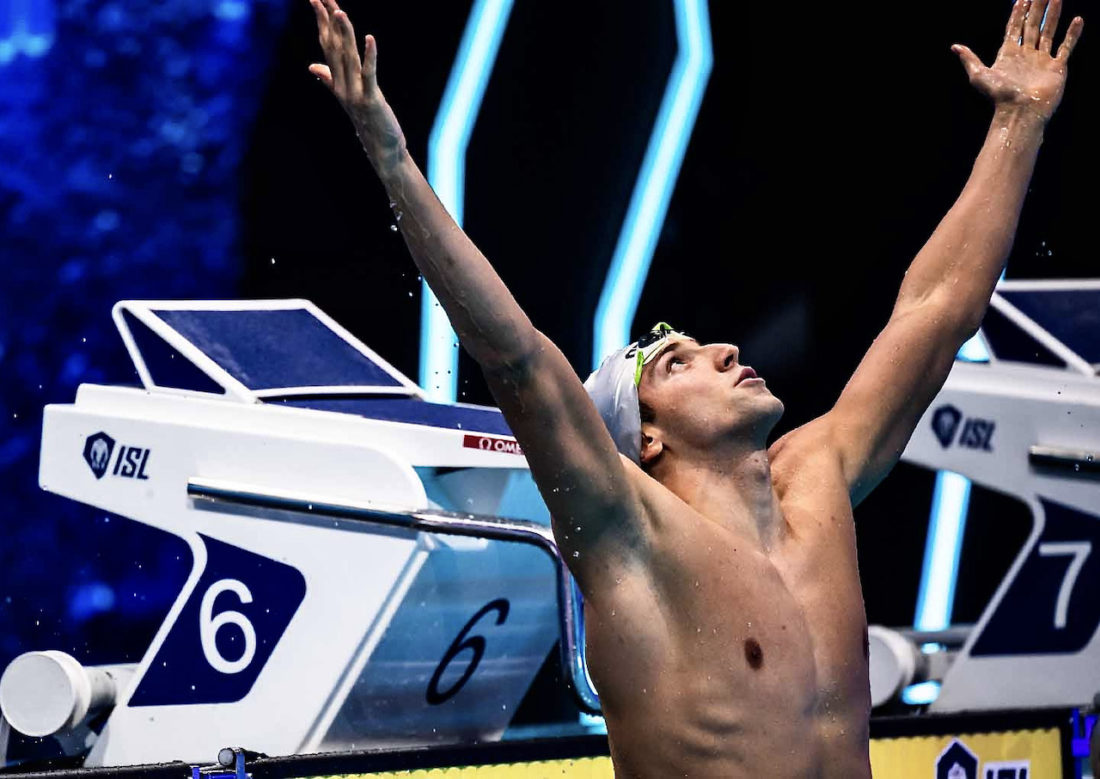 Emre Sakci today became the first Turkish swimmer to hold a World swimming record and the first swimmer ever inside 25sec over 50m breaststroke: in 24.95sec, the 24-year-old bolter pulverized the global standard at his national short-course championships in Gaziantep.
Sakci was out in 11.23sec, back in 13.72sec.
Assuming the standard is ratified, complete with the required negative anti-doping test, Sakci will become the standard bearer after axing 0.3sec off the previous standard, shared at 25.25 by retired South African Cameron van Der Burgh and Belarus specialist Ilya Shymanovich, who matched the record during International Swimming League Season 3 last month.
Sakci's progress in the pandemic since 2019 has been sensational: two years ago, then 22, his best 50m short-course was a 25.82. Now, Sakci, who trains in his hometown of Izmir with coach Türker Oktay, is almost a second faster.
At World short-course titles a week ago, Sakci was one of a shoal of breaststroke swimmers to be disqualified for underwater dolphin kicking at the first FINA showcase that allowed underwater cameras to be used for decisions on what the naked eye of officials peering through the wash from the deck cannot see. Sakci was fastest in the semis but in his absence gold went to American Nic Fink in 25.53.
Sakci and his newfound speed
In long-course, Sakci at his best remains a 26.87, almost a second outside Adam Peaty's World record, from the World Championships in July 2019, the Turkish speedster's best this year a 27.49 effort from March. Over 100m long-course, a 58.85 from 2019 remains his best, while this year in March he clocked 1:00.99 and was selected to represent Turkey at the Covid-delayed Tokyo Olympic Games, where he finished 19th in heats on 59.87, behind teammate Berkay Ömer Öğretir, on 59.82 in 18th.