McKeown Into 2:07s In 200IM As Short Vs Winnington 400 Free Duel Delivers 3:43s At Aussie Trials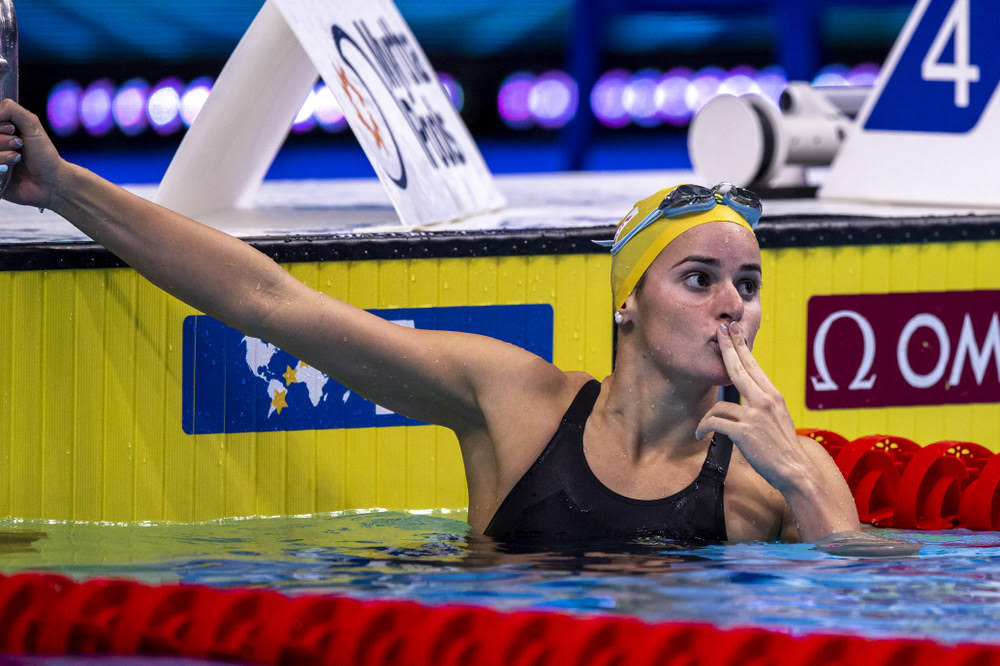 A 2:07.60 blast from Kaylee McKeown in the 200m medley, a 3:43.38/3:43.48 duel between Sam Short and Elijah Winnington in the 400m freestyle and Olympic swim queen Emma McKeon's return to winning ways with a 56.74 in the 100m butterfly highlighted a fine first day at Australia's World-Championship trials in Melbourne today.
Mckeown, the double Olympic backstroke champion from Tokyo 2021, entered the fray with a 2:08.16 best as 10th swiftest all-time and emerged two slots nearer the global top with a 2:07.60 that marks the swiftest textile time ever by an Australian, not far shy of the 2:07.03 at which Stephanie Rice held the World record from a time of shiny suits as the 2008 Olympic champion.
Olympic silver medallist Siobhan-Marie O'Connor's Commonwealth standard of 2:06.88 survived as McKeown made her latest move on medley as a podium contender at the Paris 2024 Olympic Games should she include the event in her campaign. Brit ace O'Connor's mark withstood the test of a 2:06.89 from Summer McIntosh when the Canadian took the helm of the 2023 world rankings she remains in command of with U.S. trials still to come.
The McKeown splits in Melbourne today:
27.74; 59.82 (32.08) 1:37.07 (37.25) 2:07.60 (30.53)
Second home was Jenna Forrester, on the team for Fukuoka 2023 World titles with a 2:09.29, Ella Ramsay on 2:11.89.
In the men's 400m freestyle, World champion Elijah Winnington was tested every stroke of the way and then pipped by Sam Short 3:43.38 to 3:42.48. The flow, for there was no ebb:
25.74; 53.66 (27.92) 1:21.70 (28.04) 1:50.11 (28.41) 2:18.67 (28.56) 2:47.18 (28.51) 3:15.74 (28.56) 3:43.38 (27.64)
25.52; 53.32 (27.80) 1:21.74 (28.42) 1:50.44 (28.70) 2:19.01 (28.57) 2:47.72 (28.71) 3:16.27 (28.55) 3:43.48 (27.21)
Third home was 2016 Olympic champion. Mack Horton, in 3:46.71.
Seven-medals record-breaker of the Tokyo 2021 Games, Emma McKeon was out in 26.43 and home in 56.74 (30.31) in the 100m butterfly. The tight battle for the minor spoils went to Brianna Throssell in 57.66 to 57.78 for Lily Price and 57.80 for Alexandria Perkins.
Olympic and World champion Ariarne Titmus made the defence of the global crown in the 400m freestyle with a 3:58.47 win over respective efforts of 4:02.43 and 4:05.05 from Lani Pallister and Kiah Melverton.
Olympic and World champion and World record holder over 200m, Zac Stubblety-Cook took the 100m win in 59.68 a touch ahead of Samuel Williamson, 59.86, third place to Joshua Yong in 1:00.34.