Emma McKeon & Kyle Chalmers Top 100m Finals, Mid-52 & 48 Flat As McKeown Win Over Seebohm Marks Changing Of The Guard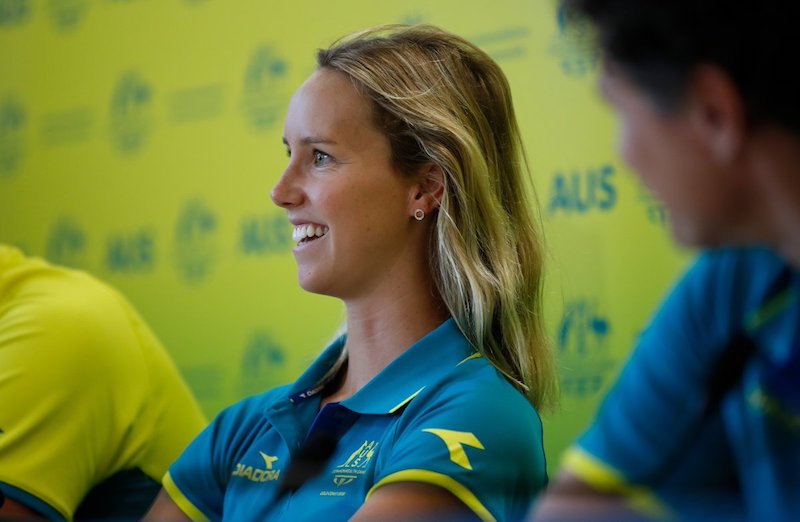 Emma McKeon scorched a 52.49 win over Cate Campbell in the morning final of the 100m freestyle on the second day of action at Australian Championships in Gold Coast. The second day of finals also witnessed Olympic 100m champion Kyle Chalmers pop a 48.04 to dominate the men's final and Kaylee McKeown enter the 2021 100m back world rankings on 58.60 to end the 11-championship-title reign of Emily Seebohm.
Cate Campbell, Aussie record holder at 52.03, clocked 52.43 in evening heats yesterday but this morning Emma McKeon, who bypassed the 200m final on day 1 if racing yesterday, got to the turn in the 100m final a fraction ahead, 25.20 to 25.27 and then extended her edge a touch on the way home in 27.29 to Campbell's 27.58.
The championships are being held as a race-test event for most, the majority of those working towards Olympic trials in June with a goal of making it to the Covid-delayed Tokyo Olympic Games working through this week and racing unrested or largely so. They will also be living in two worlds to some extent: their own natural cycle and days upturned by a schedule that mirrors Tokyo formats: morning finals suit the commercial imperative of American NBC Olympic broadcaster in a colonial nod home to its domestic audience for a global event that asks hosts and visiting athletes to live outside the natural time zone of the place and people inviting guests to their country and city.
Third place in the 100m went to Madison Wilson in 53.56, with Bronte Campbell on 53.62 in heats and 53.80 in the final, the quartet that will seek to keep the Olympic 4x100m free title in Australian hands a work in progress, Emma McKeon and Cate Campbell pointing the way with a sign to the sub-52.5 zone, all four burners, required come the day.
McKeon, meanwhile, may race seven events at the Tokyo Games: 100, 200 free, 100 'fly and four relays, the mixed 4x100m medley among events that will make historic comparisons less relevant this July if the show goes on as planned.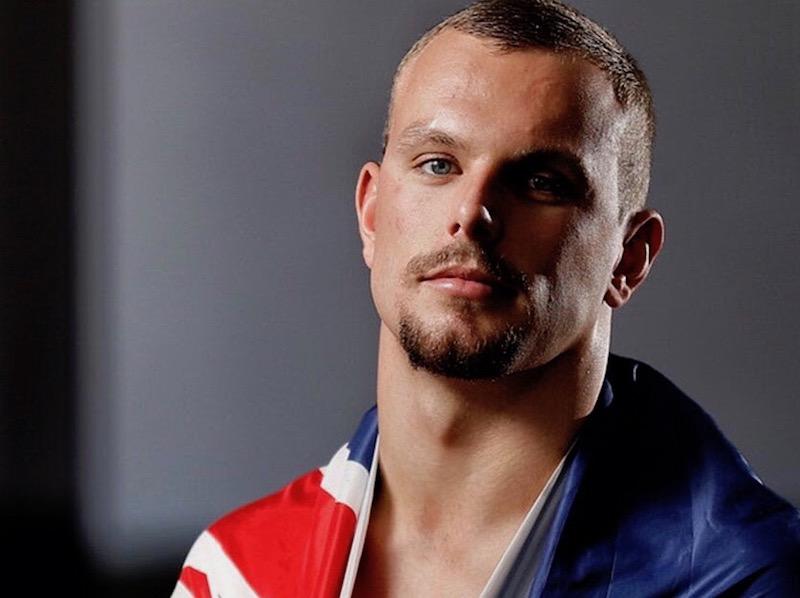 In the men's 100m, gold had just the one name on it from toes off to the thunder from Down Under rolling home in 48.04, off a 23.39 out, 24.65 back, the 100-200 double in the bag within 24 hours. Jack Cartwright was closest in the there and back, on 48.81.
Kaylee McKeown's 58.60 (28.88; 30.48) debut Australian crown marked a changing of the guard, Emily Seebohm picking up what will make a rare silver in her domestic championship vault over 100m backstroke in 59.22 (28.74; 29.72) but able to look back on 11 Australian long-course titles for comfort.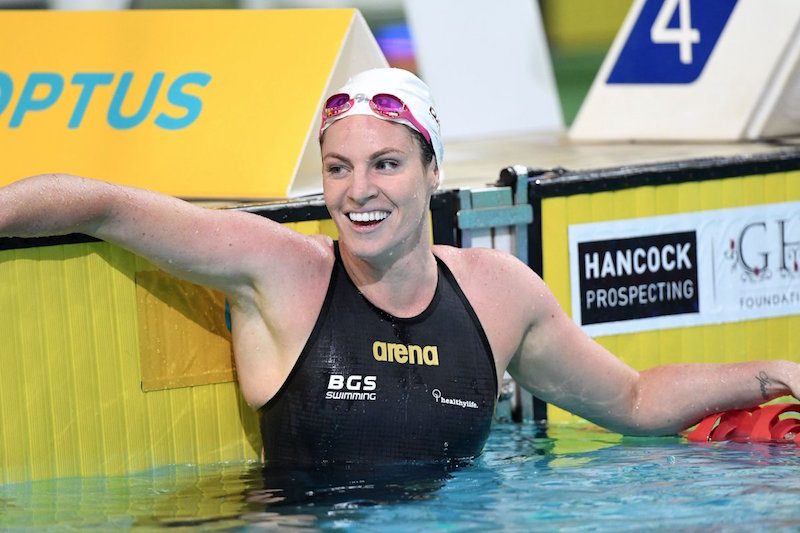 Seebohm's pantheon includes two gold and three silvers at the Olympics and five World-Championship wins, including the backstroke 100-200 double in 2015 and the successful defence of the 200m title in 2017, five silvers and four bronzes, long-course alone. She made her Olympic podium debut at Beijing 2008 with gold in the 4x100m medley and since then has amassed 20 gold, 23 silver and 13 bronze in the Green and Gold.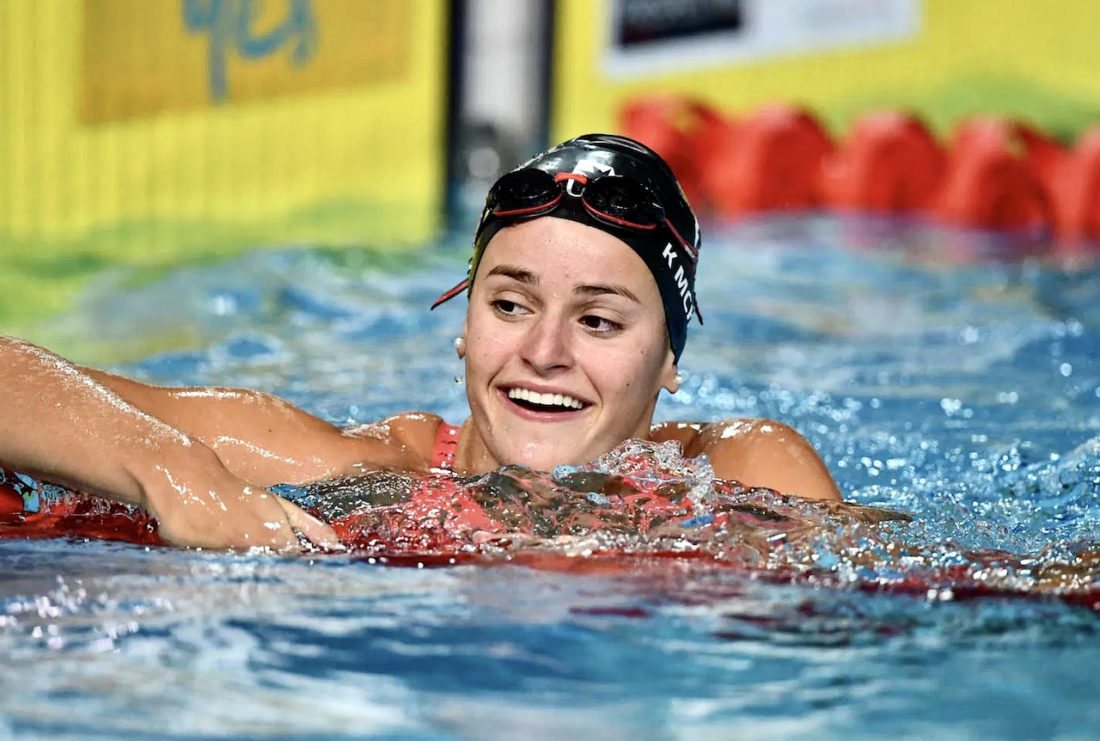 McKeon is one of the key opponents for sub-58sec pioneer American teenager Regan Smith, who clocked a stunning 57.57 any World Championships in 2019. In December last year, McKeown chucked a 57.93 gauntlet.
The women's 200m butterfly featured a tight tussle between 25-year-old Brianna Throssell and 16-year-old Elizabeth Dekkers. Here's how it panned out:
29.04; 1:01.52 (32.48) 1:34.16 (32.64) 2:07.20 (33.04) Throssell
29.13; 1:01.78 (32.65) 1:34.70 (32.92) 2:07.82 (33.12) Dekkers – one to watch
In an open-water test in the pool, Maddy Gough struck gold in the 1500m freestyle in 16:00.18, Kareena Lee closest, on 16:08.28, the bronze to Kiah Melverton in 16:12.43 just ahead of Moesha Johnson, on 16:13.95.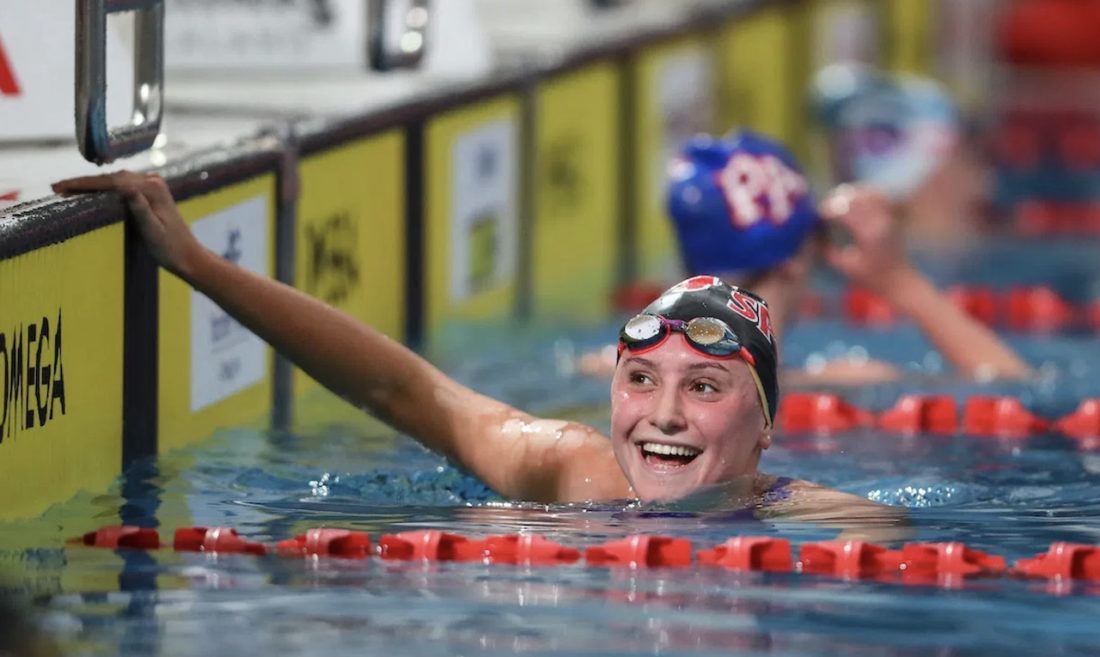 Next home was Eve Thomas, whose 16:23.34 was 9sec inside the qualifying time required by New Zealand for a ticket to the Tokyo Olympic Games. The NZL team will be announced in June.All women heading into the 1500m free in Tokyo will be Olympic pioneers: the event joins the Games program for the first time in history, while men get to race 800m as well. Gender parity in Olympic swimming events for the first time in 125 years since Athens 1896.
Lauren Boyle, who gave Katie Ledecky a great race at World titles in 2015, holds the New Zealand record as third fastest all-time, on 15:40. Next in the Kiwi ranks: Eve Thomas.
She is the daughter of Lee Thomas and Sarah Hardcastle, the 1984 Olympic silver and bronze medallist, 1986 Commonwealth 800m champion and in 1995 on the comeback trail the World short-course champion over 800m freestyle and bronze medalist over 400m free in the temporary pool built on Copacabana in Rio. She retired from racing for a second time after racing at the 1986 Olympics in Atlanta. Hardcastle was coached by Mike Higgs, their story told in part in the obituary of a man much missed, and then her comeback coach Rosa Gallup, Higgs always a guiding hand.
In other action, the men's 200 'fly went to Bowen Gough in 1:57.08; Tristan Hollard topped the 100m backstroke in 54.83; and the 800m free title went to Thomas Neill, 18, on 7:51.65, big gun Jack McCoughlin – a 7:42.64 man – on 7:59.33 this day a couple of months out from trials.