Emma McKeon Crowned Queen Of The First Seven-Medals Haul At One Games In Women's Swimming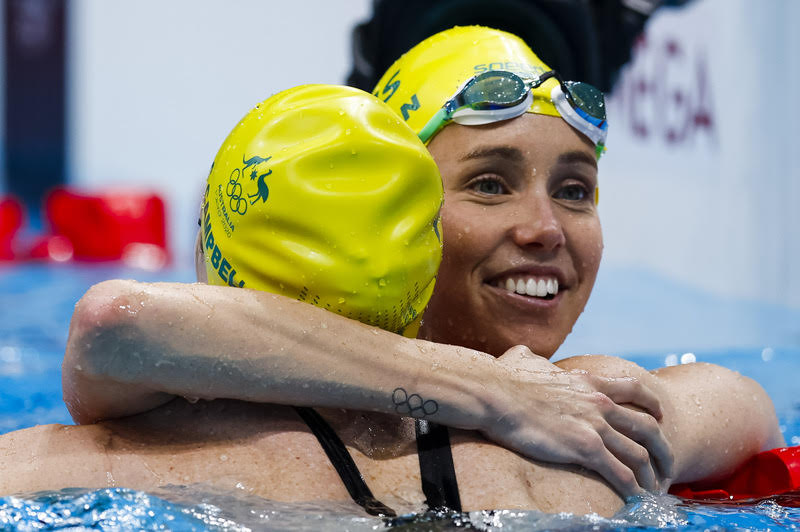 Emma McKeon arrived in Tokyo as the bridesmaid of Australian swimming with a string of medals to her name but leaves Tokyo today boasting a medals haul fit to make a Dolphin bride blush: four golds and three bronzes that set several records in the book of big Olympic hauls.
That made her the fourth swimmer in history to win seven or more medals at a single Games, and the first woman to do so. Not intended to spoil but comparisons carry an asterisk in a sport of bolt-on diets: the mixed medley relay granted all in Tokyo one extra target to go for. Americans Mark Spitz, Matt Biondi and Michael Phelps were the first three members of the Seven Club, with Phelps in a peerless club of his own at 8 from Beijing 2008.
Coached by Michael Bohl at Griffith University beyond the days when her dad, Ron McKeon guided her, Emma McKeon, 27, said: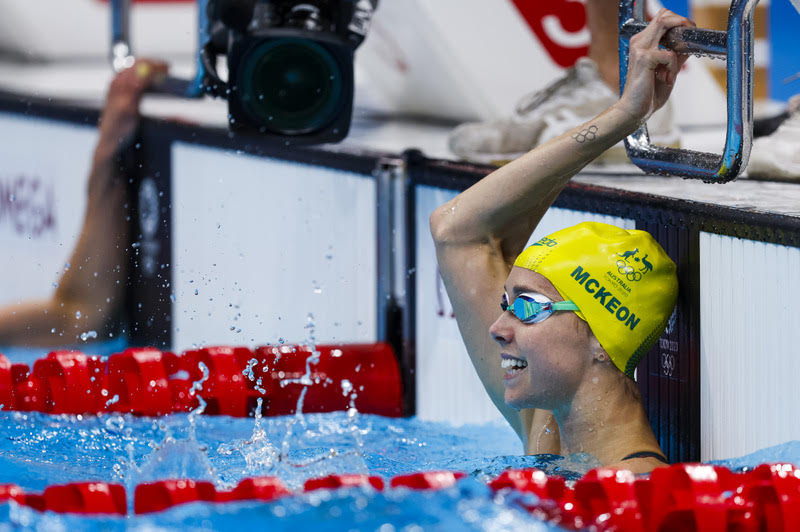 "It means a lot to me and to the team I have behind me. They have put in just as much hard work. It's overwhelming knowing how much hard work has been put into this."

Emma McKeon – photo – by Patrick B. Kraemer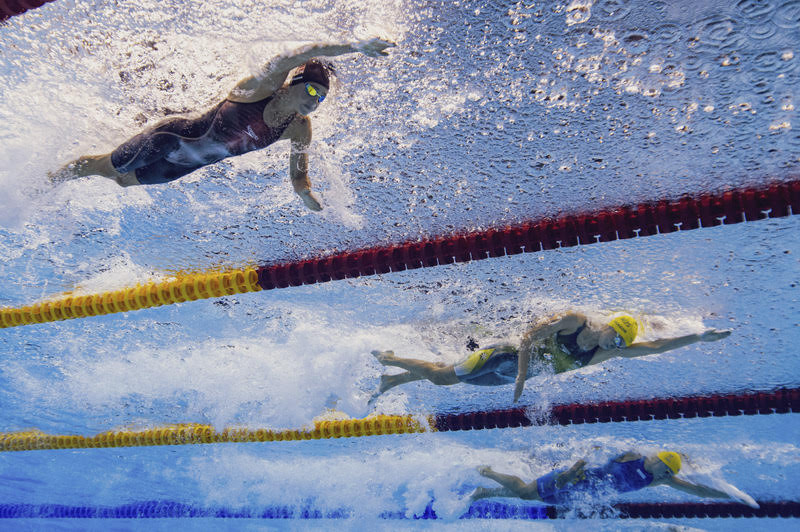 Emma McKeon is part of Australian swimming royalty: her brother David also competed for Australian in swimming and was on the Rio 2016 team with his sister, her father Ron, in Tokyo as a coach to open-water marathon swimmers, was Commonwealth 200 and 400m freestyle champion in 1978 and raced for Australia at the 19809 and 1984 Olympic Games. Emma's mum Susie (nee Woodhouse) finished 5th in the 200m butterfly racing for Australia at the 1982 Commonwealth Games.
Ron and Susie fell in love while they were training at the Australian Institute of Sport in the early 80s, when Bohl was Ron's housemate at the training centre.  
Susie's brother, Emma's Uncle Rob, Rob Woodhouse, the 1984 Olympic 400m medley bronze medallist, is now agent to British swim stars Becky Adlington and Adam Peaty and manager to the London Roar Po-Swim International Swimming League team, which includes a strong contingent of Britain and Australia internationals. 
On the last day of racing in the pool, Emma McKeon brought her collection of golds to four with two more victories, in the 50m freestyle in 23.81sec, the first sub-24sec dash in Olympic waters, and then in the curtain-closing 4x100m medley with teammates Kaylee McKeown, Chelsea Hodges and Cate Campbell.
McKeon, who earned four medals at her first Olympics in 2016, is now the most decorated Australian Olympian, with 11 medals, exceeding the nine medals apiece won by swimmers Ian Thorpe and Leisel Jones.
The golds came in the 50m and 100m freestyle, 4x100m freestyle – in world record time – and the closing medley relay, while the 100m butterfly, 4x100m mixed medley relay and 4x200m freestyle relay produced bronze. That contributed to a record haul of nine golds for Australia, a tally that included eight wins for a women's squad that dominated and one that finally confined Melbourne 1956 to history as the high bar of the Dolphins in the Olympic pool.
McKeon won gold in the 4x100m freestyle at Rio in 2016, along with silver in the 4x200m freestyle relay and 4x100m medley relay. She added bronze in the 200m freestyle.
With seven prizes, the "Wollongong whiz" also claimed more medals at one Games than any Australian athlete in any sport ever has, eclipsing swimmers Shane Gould (1972), Thorpe (2000) and Alicia Coutts (2012), all boasting a falling of five.
One of Gould's global records in sport survived McKeon's medals rush: at Munich in 1972 when Mark Spitz claimed a then record seven golds for the USA, Gould won three golds, a silver and a bronze in solo events, a feat never repeated among women and matched among men only by Michael Phelps, at Beijing 2008 when he broke Spitz's record of seven by one gold.
Emma McKeon, who graduated from Griffith University with a bachelor's degree in public health and health promotion with a major in nutrition, is only the second woman in history to win seven medals in a single Olympics, Soviet gymnast Maria Gorokhovskaya having achieved the feat in 1952.
Emma McKeon's Seven Steps To Swim Heaven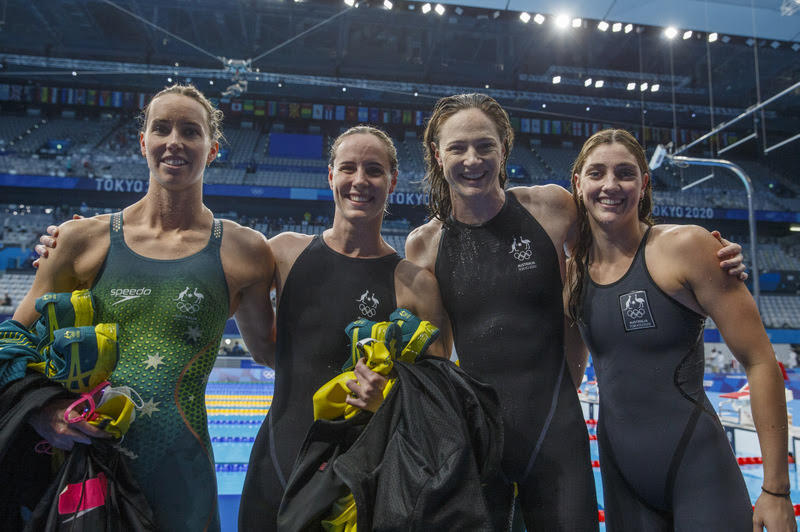 Gold: 400 Freestyle Relay
Bronze: 100 Butterfly
Bronze: 4×200 Freestyle Relay
Gold: 100 Freestyle
Bronze: 4×100 Mixed Medley Relay
Gold: 50 Freestyle
Gold: 4×100 Medley Relay