Emily Seebohm 'Biological Males Will Always Be Faster & Stronger'; Urges Fairness First For Women As FINA Pens Transgender Inclusion Rules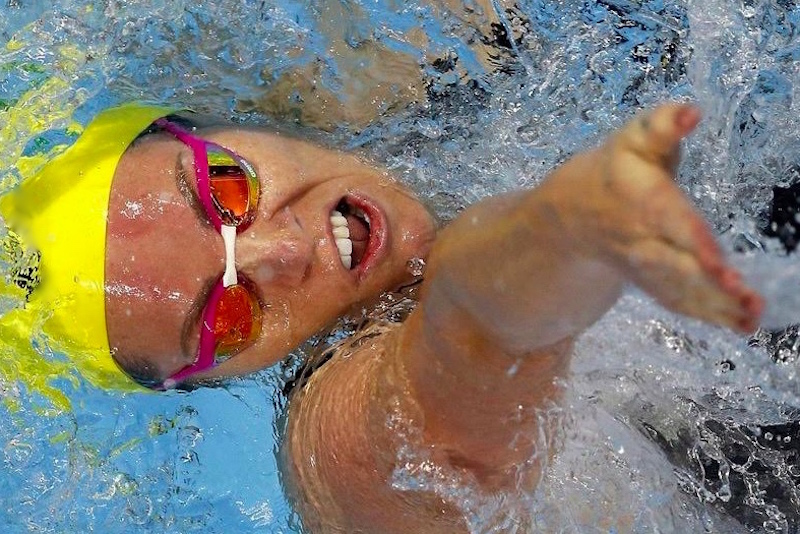 Olympic gold medallist Emily Seebohm, one of Australia's most decorated swimmers in history during her 18-year international career, has called on sports bosses to find a balance in the transgender debate that puts fairness for women first because biological males are "always going to be faster and stronger".
The 29-year-old backstroke ace with 58 podium placers for the Dolphins, including three gold, three silver and a bronze at the Olympic Games and five World titles, joined the trans debate after teammate Emma McKeon and Swimming Australia boss Tracy Stockwell (nee Caulkins) led the call for 'fairness first' Down Under.
Speaking to Nine's Today, Seebohm said "we need to have that same level playing field just like we do with drugs in sport" and backed the message form McKeon and Stockwell with these words: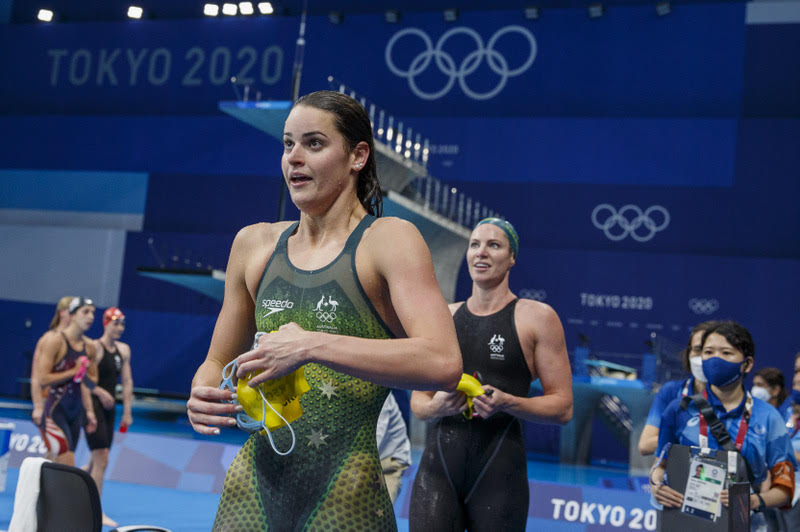 "Of course, biological males are always going to be faster and stronger than I will ever be in my life. I want to compete on that same level playing field, I want to know I'm in that same field where everyone has that same ability of strength, has that same ability of speed, has that same ability of power.

"I need to make sure that's a priority because we want that level playing field, we want to be able to swim and the races be neck and neck because we are even, we don't want people winning by 10, eight seconds.

"If I was swimming in a male event I wouldn't even place, I wouldn't have got a medal in Tokyo, and a male who came eighth in Tokyo in the same event as me would have won the event by about five or six seconds, so there's the difference we're talking about."

Emily Seebohm – photo – (L-R) Olympic champion Kaylee McKeown of Australia and teammate Emily Seebohm took gold and bronze in the 200m backstroke at the Tokyo 2020ne Olympic Games – by Patrick B. Kraemer
The issues gained traction around the world during a toxic NCAA women's season in the United States, during which a 200y freestyle swim from Lia Thomas became yardstick for the poison being poured into the pool in women's swimming on the way to Thomas becoming the first transgender athlete ever to claim an NCAA women's swimming title. All of it unfolded in circumstances that left athletes exposed to vile discourse because of poor governance from the NCAA and Ivy League decisions-makers.
Women swimmers in Australia have now caught the wave, backed by Stockwell at the helm of Swimming Australia and a signatory to a petition from Champion Women and the Women's Sports Policy Working Group (WSPWG) calling on biological males grown from boy through puberty to man to be excluded from women's sport.
In the interview you can watch below, Seebohm joined the overwhelming chorus of swimmers backing a call to FINA to put the prevailing fairness-first principle ahead of inclusion at all costs when working out how to include transgender athletes in aquatics sport.
The transgender issue has become a federal election flashpoint in Australia after Prime Minister Scott Morrison defended Katherine Deves, the Liberal candidate for Warringah, over her views on where transgender rights should bump up against boundaries built for fairness and women's rights .
Morrison said this week that Australians were "fed up with walking on eggshells" and that he didn't support people "getting cancelled". He said: "What I won't allow, is for those who are seeking to cancel Katherine simply because she has a different view to them on the issue of women and girls in sport."
Speaking to Today, Seebohm said she wanted swimming to be "inclusive, we want everyone to be involved … I love my sport and I want to share it with everyone, but we also need to think of fairness, too, and what's fair for the athletes and how they prepare and perform, we need to have that same level playing field just like we do with drugs in sport."
Indicating that there was more to know on a matter "just so new" to sport, Seebohm added: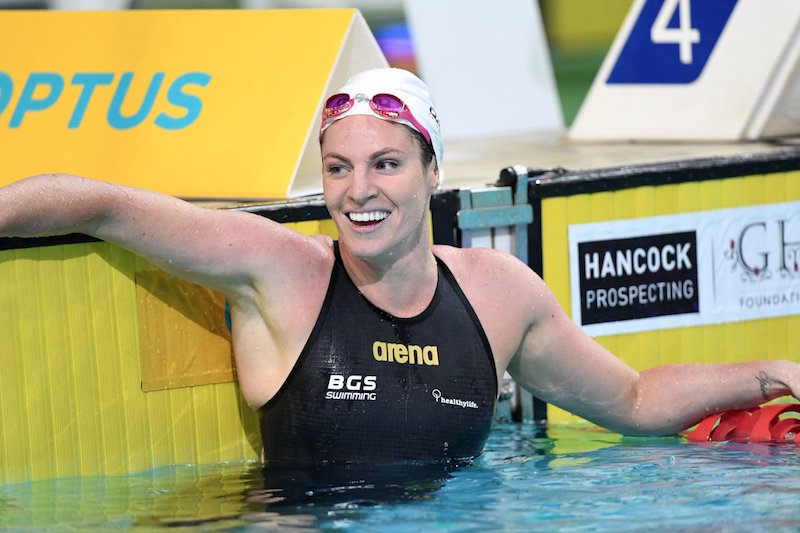 "It's so fresh, it's so new, obviously there's just going to be more and more [transgender athletes] coming through, and we want to see that, we want to see that in our sport, we want everyone to be included, but we need to work out where that inclusion is, where we can make sure that this sport is going to be as fair as it can be."

Emily Seebohm