Drew Barrand Appointed British Swimming CEO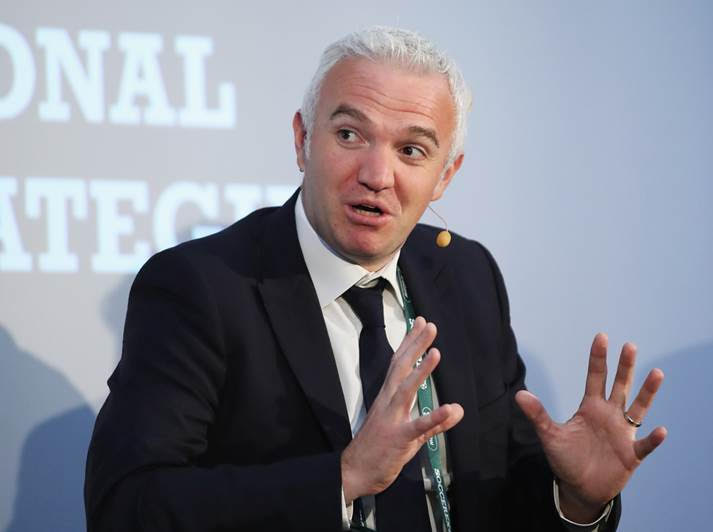 Drew Barrand, of Laureus, has been appointed Chief Executive Officer (CEO) of British Swimming following the departure of Jack Buckner to the same role at UK Athletics last year.
Currently the Commercial & Sales Director at Laureus, Barrand will join the federation from May 2023, when he will take over from Interim CEO Ash Cox, who has been in the position since May last year following Buckner's departure.
Barrand "brings to British Swimming more than two decades of management experience in sport, having worked with governing bodies, brands, broadcasters and agencies, and having worked with key stakeholders such as Olympic Games Organising Committees, the Rugby World Cup and the English Football League (EFL), as well as sport-specific sponsors ASICS and EA Sports", British Swimming noted.
Speaking on his appointment, Barrand said: "I am very proud to be appointed to the role of Chief Executive Officer at British Swimming. Taking on a leadership position in British aquatic sports is a truly exciting opportunity. Thanks to the dedication and passion of the Board and the entire team at British Swimming, there is a solid platform in place with performances in the pool across all disciplines showing success and great promise as we look forward to the next cycle of major events.
He added: "I hope to use my two decades of experience working on all sides of the sport industry to build on this base and grow a commercially prosperous and well-governed organisation that lives up to its mantra of 'winning well in water', and in doing so, take British aquatic elite performance to new heights. I am honoured by the Board's show of faith in my abilities and look forward to hitting the ground running and working collaboratively to the mutual benefit of the entire British Swimming team and stakeholder base across the UK and internationally."
British Swimming Chair Karen Webb Moss said: "I am really delighted to welcome Drew as our new CEO. His strong background will be of enormous benefit to our organisation, as we continue to strive for success in the water and to strengthen our business out of it.
"Drew has sound business acumen and solid experience in developing organisations, events and brands. It is this proven commercially-focused experience, his innovative and dynamic approach, together with his passion to work with us at British Swimming that shaped our final decision."
The official press release noted that the Paris 2024 Olympic Games is just around the corner and that they will follow "the hugely successful performances at the Tokyo 2020 Games and a busy and impactful series of competitions in 2022". Such references are fairly redundant in terms of the suggestion that the outcome at an Olympic Games has much to do with the top table of governance.
The environment and culture established at the top, along with the financial backing that governors must pursue and allocate wisely, are significant but the performances that deliver finalists and medallist at an Olympic Games are almost exclusively down to the work of the athlete, coach, support staff, parents and the support of local communities and businesses that serve as sponsors.