Dressel Cuts A 21.04 Dash; Finke's 14:46 Grants Gators Every Freestyle Win; & It's Redemption For Manuel As Trials Conclude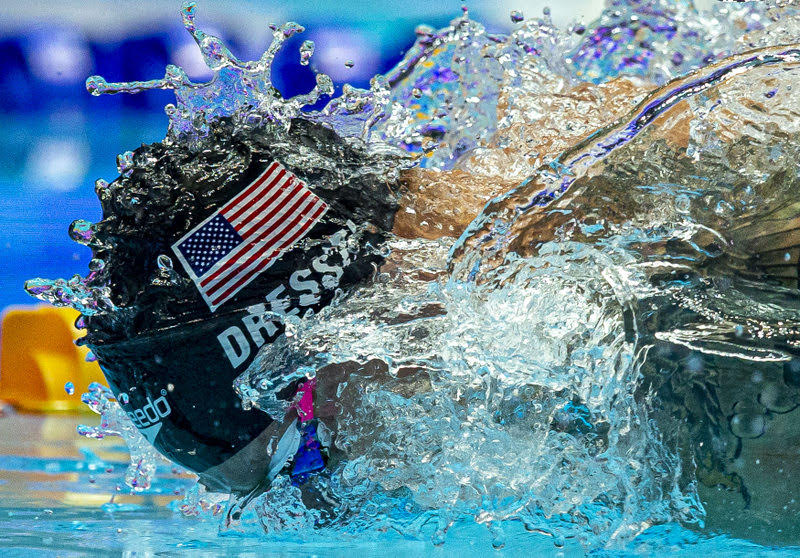 Caeleb Dressel matched the biggest rattling the 21sec barrier has ever had when he equalled his 21.04 American record in the dash in a curtain-closing session at Olympic Trials in Omaha that delivered redemption for Simone Manuel and a U.S. women's 4x100m freestyle team in desperate need of speed.
Dressel was a class apart, his 21.04 matching the American records, continental and national, he established for the World title at Budapest 2017.
Michael Andrew – after victories in the 100m breaststroke and 200m medley – checked into a third event in Tokyo at 21.48, that confirming the end of the road for he 2012 Olympic 100m freestyle champion Nathan Adrian, on 21.73 for third.
If Dressel's time makes him favourite for the crown at the Games next month, his win, and that of Bobby Finke, on 14:46.06 in the 1500m freestyle, meant this: all the freestyle victories and Top Tokyo Tickets at trials this past week went to Florida Gators: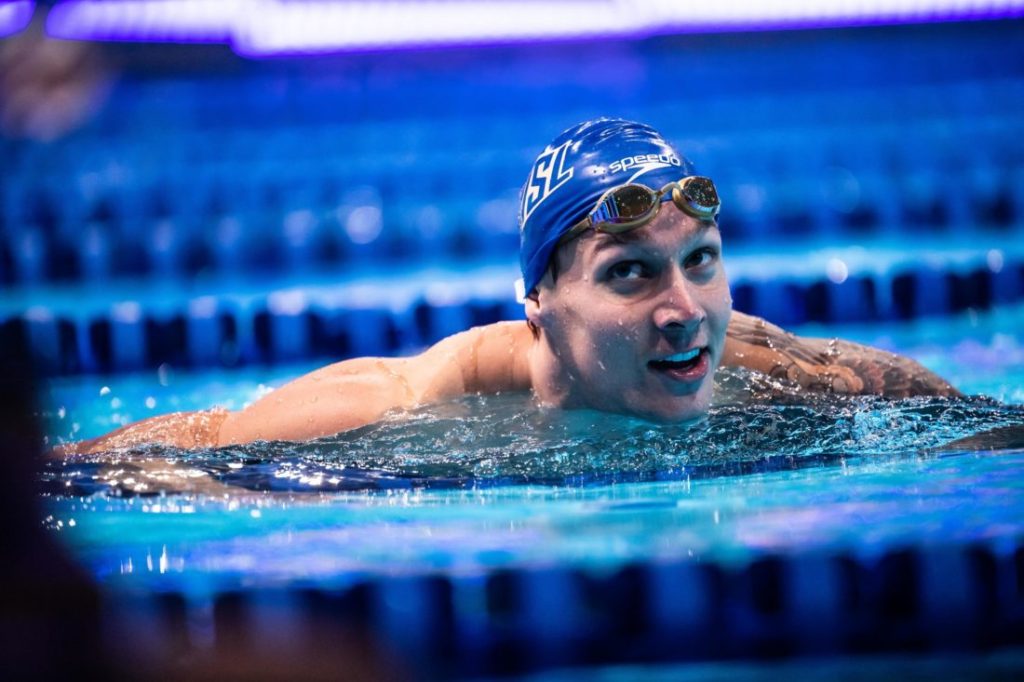 50 Free: Caeleb Dressel
100 Free: Caeleb Dressel
200 Free: Kieran Smith
400 Free: Kieran Smith
800 Free: Bobby Finke
1500 Free: Bobby Finke
There was no sign of the 'overtraining syndrome' Manuel spoke of, after a miss in the 100m freestyle, as she battled for her place on the team for Tokyo with Abbey Weitzeil. The flurry and spray settled at 24.29 to 24.30 in Manuel's favour, Torri Huske, among golden hopes for the 100m butterfly at her debut Games, third home in 24.46.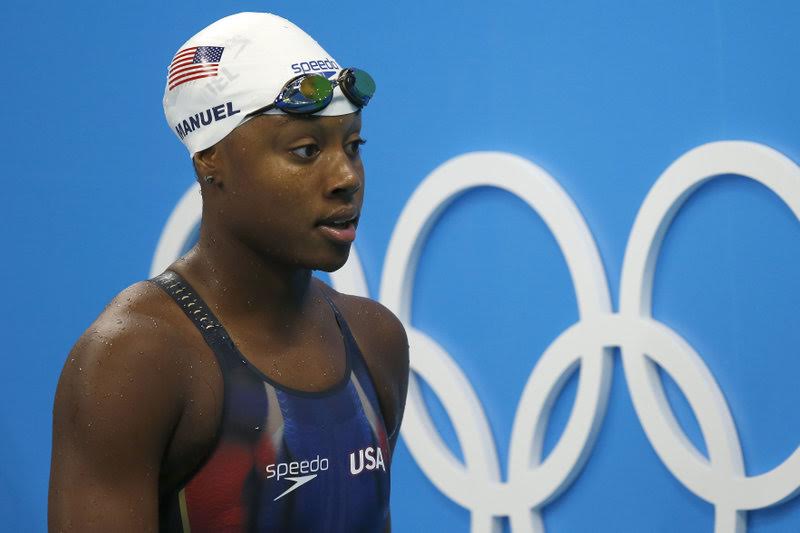 Manuel making the team delivers relief not onto for her but a 4x100m free quartet that without her looked unlikely to make the podium in Tokyo. There is also this: while Manuel looks forward to the day when she can simple be known as "the swimmer", not "the black swimmer", her presence on the swim team doubles the numb er of Africa-American swimmers on the women's team, Natalie Hinds having made the cut for the 4x100m free relay as fourth home in the solo final. Manuel's redemption coincided with the weekend of Juneteenth.
Trials ended with the 1500m freestyle, in which Finke had no peer, his 14:46.06 elevating him from 7th to 5th on the all-time USA ranking:
14:39.48 Jaeger, Connor
14:45.03 Wilimovsky, Jordan
14:45.29 Jensen, Larsen
14:45.54 Vanderkaay, Peter
14:46.06 Finke, Robert
14:46.78 Vendt, Erik
Official Nominations For Team USA:
Several swimmers, such as Michael Brinegar (800/1500 free) and obvious relay berths are not included below but may be added to USA Swimming's published list of nominations before a team expected to be around 50-strong is confirmed.
Men
Chase Kalisz- 400 I.M., 200 I.M.
Kieran Smith- 200 free, 400 free
Michael Andrew- 50 free, 100 breaststroke, 200 I.M.
Townley Haas- 200 free
Drew Kibler- 4×200 free relay
Andrew Seliskar- 4×200 free relay
Ryan Murphy- 100 back, 200 back
Jordan Wilimovsky- 10K
Zach Harting- 200 fly
Bobby Finke- 800 free, 1500 free
Nic Fink- 200 breaststroke
Caeleb Dressel- 50 free, 100 free, 200 fly
Zach Apple- 100 free, 4×200 free relay
Blake Pieroni- 4X100 free relay
Brooks Curry- 4×100 free relay
Bryce Mefford- 200 back
Tom Shields- 100 fly
Women
Emma Weyant- 400 I.M.
Torri Huske -100 fly
Katie Ledecky- 200 free, 400 free, 800 free, 1500 free
Regan Smith- 100 back, 200m fly
Lilly King- 100 breaststroke, 200 breaststroke
Haley Anderson- 10K
Ashley Twichell- 10K
Paige Madden- 400 free, 4×200 free relay
Allison Schmitt- 200 free, 4×200 free relay
Katie McLaughlin- 4×200 free relay
Alex Walsh- 200 I.M.
Hali Flickinger- 200 fly, 400 I.M.
Annie Lazor- 200 breaststroke
Abbey Weitzeil- 50, 100 free
Erika Brown- 100 free
Olivia Smoliga- 4×100 free relay
Natalie Hinds- 4×100 free relay
Claire Curzan- 100 fly
Rhyan White- 100 back, 200 back
Lydia Jacoby- 100 breaststroke
Kate Douglass- 200 I.M.
Erica Sullivan- 1500 free
Phoebe Bacon- 200 back
Katie Grimes- 800 free
Simone Manuel – 50 free