Dressel 49.4 & Out Of 100 Free Contention As Latest Big-Name Blues Marks Start Of U.S. Nationals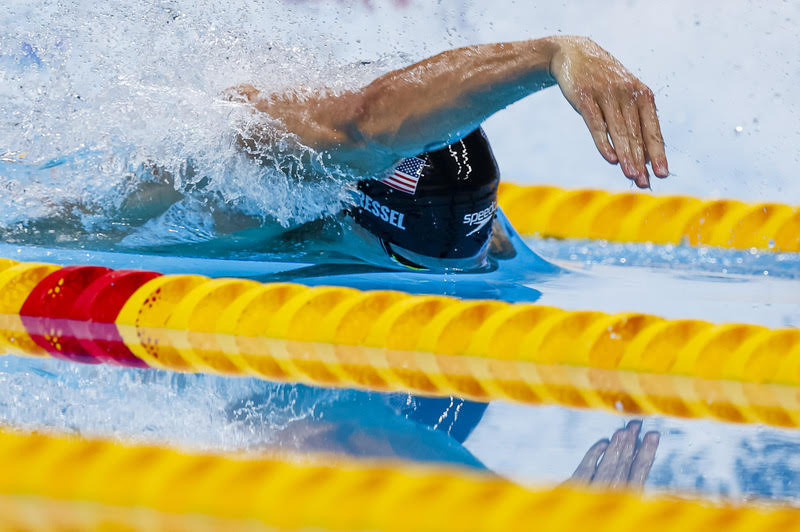 Caeleb Dressel, on 49.42 in the heats of the there-and-back free on the opening morning of U.S. Swimming Championships, looked set to join fellow American Olympic 100m free gold medallist Simone Manuel and Brit and Hungarian Olympic champions Adam Peaty and Kristof Milak among the big names who will not be in action at World Aquatics Championships in Japan next month.
Mental health and the need to take time out of the pressure cooker and long-term dedication to being the best at what they do are among explanations for all four aces names above finding themselves in no shape to take on the rest of the best in the world in events they all boast Olympic gold for.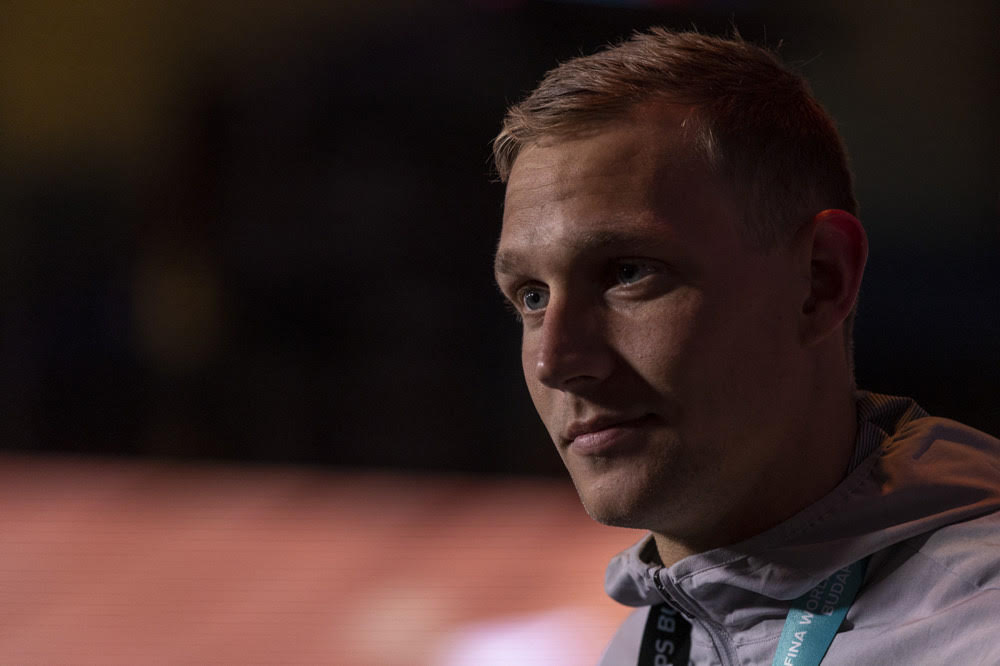 Seven-time Olympic gold medallist, Dressel finished 29th in Indianapolis heats this morning, the 26-year-old's 49.42 slower than his best time at 16 years of age, when he clocked 49.28 – and soon after a 48.97 for the World Junior title just beyond his 17th birthday – and before the first time he took time away from the sport.
It was coach Gregg Troy who convinced him to make his way back to the fray and by Rio 2016, at 20 years of age, Dressel was an Olympian with his first medal, in U.S. relay action, round his neck.
Cue much fuss in the U.S. morning as heats unfolded – results in full. What did it all mean after Dressel "mysteriously left the sport for an extended break and returned to competition only last month at a minor meet in Atlanta"? Well, at least part of the answer is in that sentence in a Huffpost report: Dressel has had just one race-condition test event since returning from an extended break that in some ways got underway with his early and sparsely explained departure from World titles in Budapest in June 2022.
That Dressel was 1.79sec back from Ryan Held's 47.63 as fastest through and not remotely close to where he would have needed to be to make a relay slot at World titles in Fukuoka next month, it looks very much as though the mega-sprinter is at nationals to test his form not test his shape for a shot at global titles and taking on the likes of David Popovici, the Romanian teen who claimed the 50 and 100m free World titles after the American withdrew from battle in Budapest. Popovici cracked the shiny suit WR from 2009 with a 46.86 blast, 0.1 inside the previous textile world best of 46.96 that Dressel clocked form the 2019 World title.
He is entered in the 50 free, the 50 and 100m butterfly over the coming days in Indianapolis and time and forth will tell whether the 100 free was a deliberate cruise this morning ahead of a focus on 'fly or just the dashes, or just part of a nationals at which Dressel is destined to stay national.
Dressel Down But Not Out; Manuel, Peaty, Milak Out But Not Down
Meanwhile, Simone Manuel, the 2016 Olympic 100m champion, did not make it to nationals. Late last week, she issued a statement noting that she had spoken to coaches at her new base in Arizona in the Sun Devils program led by Bob Bowman and had agreed that her preparation should focus on Paris not Fukuoka. She wrote: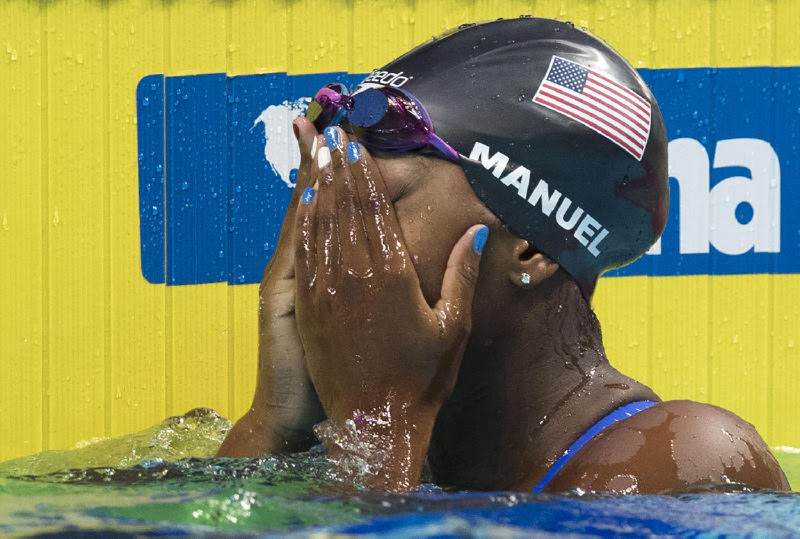 "After discussions with my coaches and thoughtful consideration, I have decided not to race at this year's Nationals. This year has been full of new challenges for me. Quite frankly, it's really not as simple as it may seem. There were a lot of steps, precautions, and patience to get my body back to normalcy and adjusting to a new training environment. I can confidently say that I've made great progress this year. I remember what I couldn't do, not too long ago.

"As I continue to progress, it's important for me to feel mentally and physically good about my competition schedule and the purpose of each one I attend. Not competing at Nationals is not a decision I took lightly, but I firmly believe that this sacrifice is an investment for the future. The goal has always been to be my best for the 2024 Olympic Trials and hopefully, Paris. I know I can't reach that goal if I'm not patient with myself and this process, so this summer, I will be prioritizing that. The journey continues!"

Simone Manuel – photo by Patrick B. Kraemer
Like Peaty and Milak, she thanked her coaches and others for the support they provide.
The current Olympic cycle is a short one: if the five-year cycle to Covid-delayed Tokyo 2020ne delivered specific challenges, including that extra year of prep and wait along with uncertainty, then the three-year cycle to Paris is forcing some to take a different approach at a time when world-class swimmers have been asked to find peak championship form on a more regular basis.
Between 2022 and 2025, we finds four annual World l/c Championships. It suits some at a certain stage in the career, it presents steep challenges, including budgetary pressures, for national federations and has been an ask too far for some of the biggest names in the pool who still aim to make Paris another Olympic Height. All those stories have parallels, of course, but all of them are different and even unique in key regards.
Can they, will they make it back to their glory days; what is the nature of the challenge and … are swimmers experiencing more mental health challenges now than in the past or is it just that the environment today is more conducive to them talking openly about issues that have long been a part of the athlete (and coach) lot? Does longevity at the very top of sport require moments of less not more, moments of different not same?
Therese Alshammar spoke eloquently on the theme some years ago. We'll explore the issues in a more depth ahead of Fukuoka Worlds.