Douglass Leads USA 1-2 With Walsh On 2:07s In 200IM Fuelling DQ'd McKeown's Hunger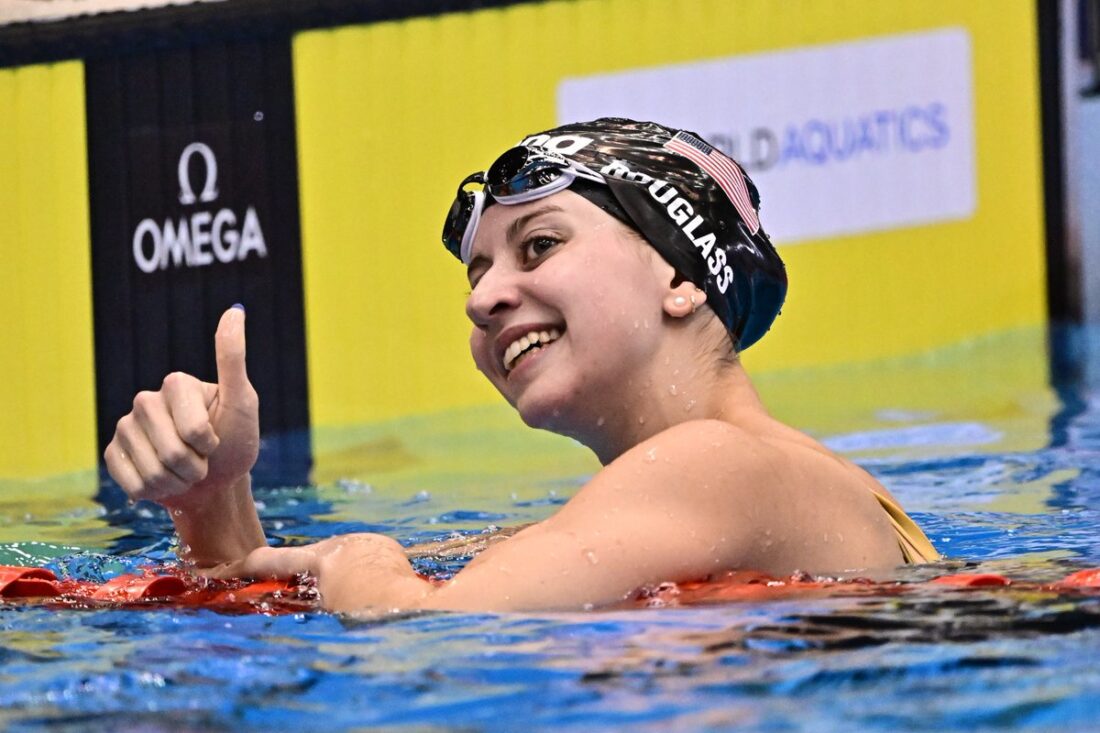 Kate Douglass delivered the first blow in a USA 1-2 punch with Alex Walsh in a 200m medley final that went without Aussie threat Kaylee McKeown, courtesy of one of three disqualifications (one false-start, two technical checks) in just one semi-final yesterday. Read below the result sheet what McKeown had to say to authorities about a decision she contests after watching the replay of her semi.
The final left without her and Walsh, the defending champion had the race in her control for the first three lengths before Douglass, a 52 100m free swimmer, scorched home in 29.83, one of only two sub-31s in the final, just as her teammate struggled, a 31.78 home comer the slowest last length of all.
The title gone to Douglass in 2:07.17, Walsh had done enough for a silver lining in 2:07.97. The bronze went to Yu Yiting, of China, on 2:08.74, 0.24sec ahead of Jenna Forrester, Australia without prizes on day 2 after a storm of success on the first day of action.
Douglass was just shy of the 2:07.09 best she set at trials a month ago, while Walsh was an arm swing down on the 2:07.14 in which she claimed the title a year ago in Budapest, those facts and figures leaving the all-time top 10 as it was, with Douglass at No6 and Walsh at No7.
The ebb and flow – and results in full: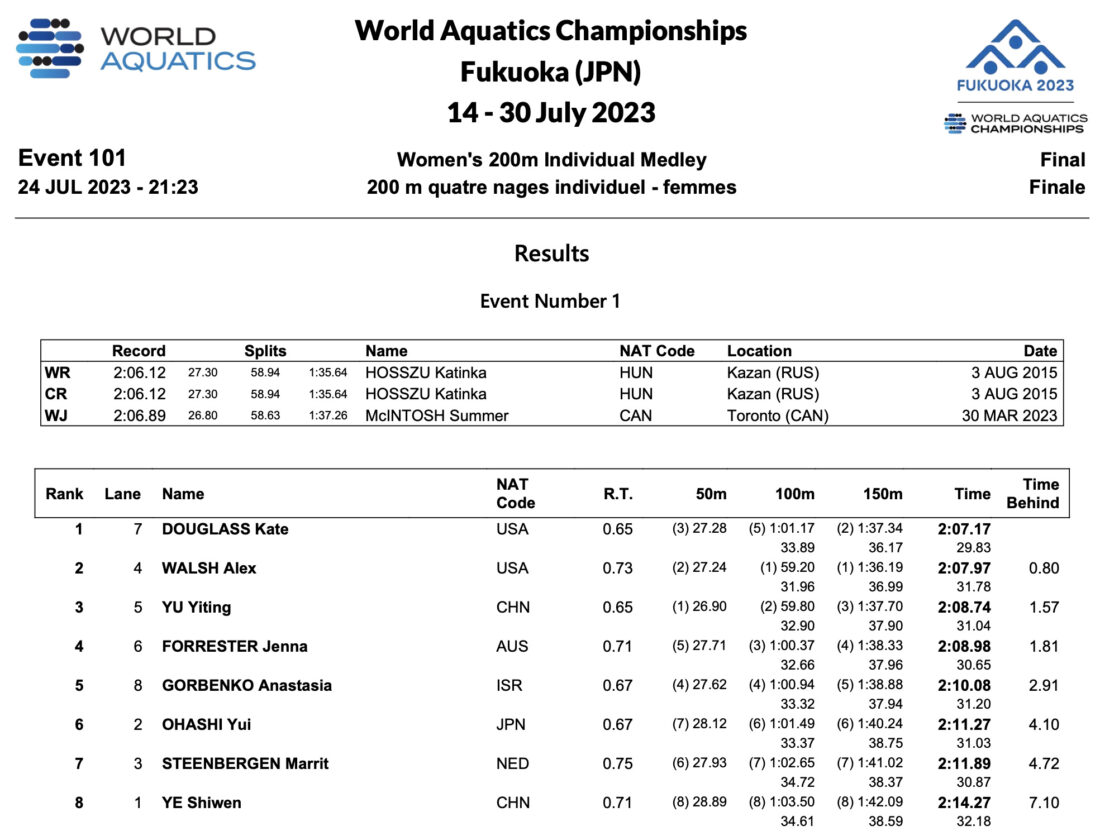 Kaylee McKeown – I Did Nothing Wrong & Should Have Been In That Final
Kaylee McKeown has sent a blunt message to the officials who disqualified her at the world championships.
McKeown, like her teammates and coaches, can't fathom why she was kicked out of the medley final in which she would have been a title contender.
The officials explanation was that she breached the regulations when she transferred from the backstroke to the breaststroke leg but after watching a replay, McKeown said she did nothing wrong.
"I didn't get to see it last night, but this morning I saw the footage and I had a bit of a cry," McKeown told my News Limited colleague Julian Linden.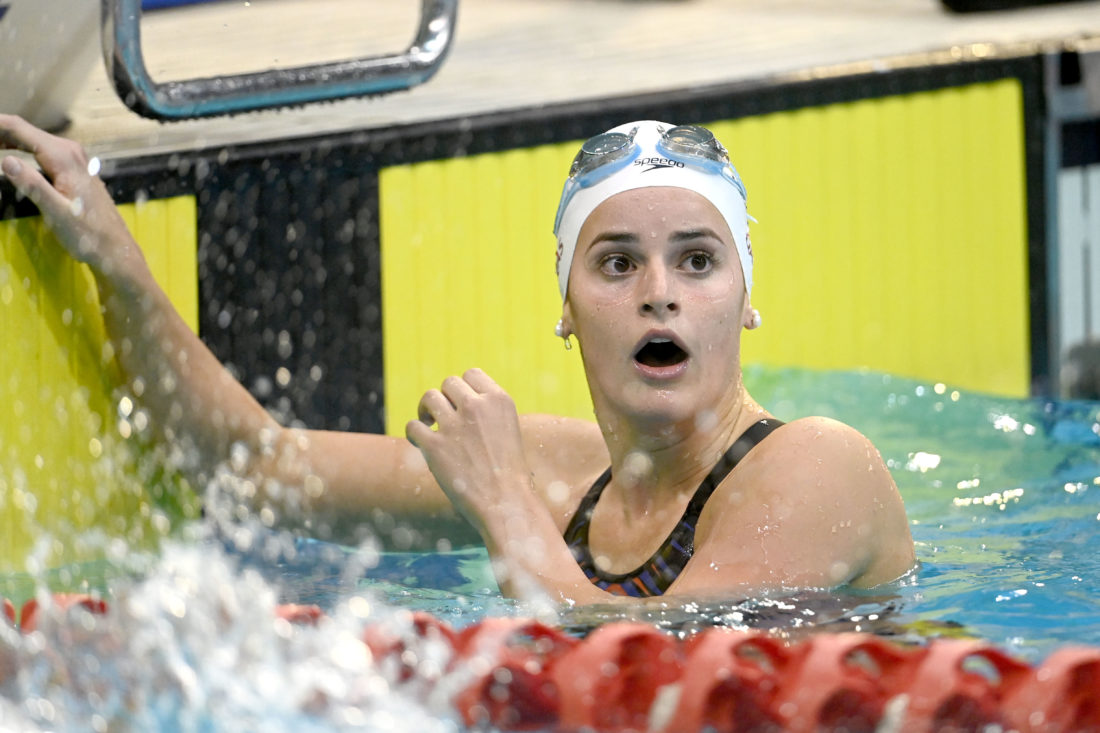 "It was a bit of an emotional rollercoaster but you know, it's sport and it's what happens in sport. Fortunately, some people just get the bad hand and I got dealt that bad hand. It's just a matter of trying to flip it into a positive and just give the big F-you kind of thing."

Kaylee Mckeown, by Delly Carr, courtesy of Swimming Australia
The Australian team agreed with McKeown that her disqualification was harsh, with head coach Rohan Taylor lodging a formal protest to get her reinstated.
"It's done, they say no, they upheld it. I disagree 100% but I don't think it's definitive. That's what we protested on," he said. "I've watched the video… It's about the angle. I said I don't think it's definitive and that's what we protested but they said they're standing by it.
"At the end of the day, that's the rules. They have that in place, they don't want you to roll past the 90 degree. I disagreed but the rules are the rules.
"They have cameras on every lane. That's why it's taking so much time in the heats, because they're reviewing everything, looking at things.
"It's absolutely going to be the world we live in now. That's where it's going to be…She'll earn from it. She's got to move on to the next thing."
So, off she went to qualify in second spot for the final of the 100m backstroke, an Olympic champion with two Americans alongside her for tomorrow's showdown, Regan Smith in 4, Kathryn Berkoff in 3.
Two Americans topped the medley final, two others will face the fuel of an athlete scorned.
"Shit happens," said McKeown. "Unfortunately it's something I have to learn from. We have footage and other angles that say otherwise to what the officials saw. You've got to go with what they're saying. That's the rules and I broke the rules apparently. I can't do much about that. I can't really waste time. There's Americans and Canadians coming left, right and centre. So I've got to put my best foot forward and see where that gets me over the next two days … everything's a learning. And if you're not learning, then you're not growing."