Doping Positive Of 15-Year-Old 'Shows Severe Ramifications Of Failure To Hold Russia Accountable' – Global Athlete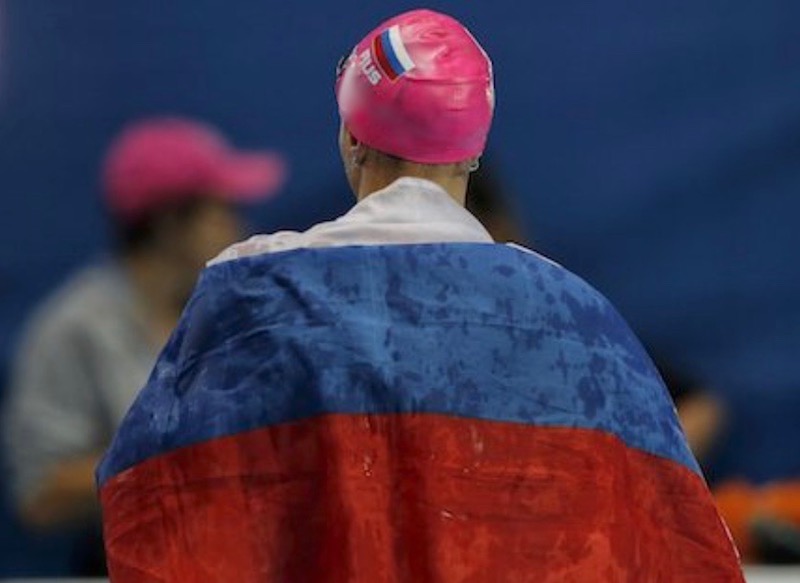 The positive doping test returned by Kamila Valieva, of Russia, at the Winter Olympics in Beijing shows "the severe ramifications of the international community's failure to hold Russia accountable" Global Athlete states in a response to the controversy.
Valieva is just 15 and on Christmas Day last year provided a sample that led to a positive test for the same substance that caused Chinese swimmer Sun Yang's fall from grace in 2014.
The Russian is too young to be named under normal circumstances under the WADA Code but her positive test only came to light the day after she skated to gold with teammates at the ice rink built over the lanes of the pool in which Michael Phelps swam to a record eight Olympic golds in 2008.
Then it was the Water Cube, now its the Ice Cube, an appropriate name for a situation that has left a sport frozen by a medal ceremony postponed until clarification of Valieva's status. Confirmation of her positive test came through today.
Valieva, the first female skater to land a quadruple jump at an Olympics as her team won last Monday, provide her sample at the Russian Figure Skating Championships in St Petersburg.
She competed at the European Championships since then and after it was known in the snti-doping system that she had tested positive for trimetazidine, a cardiac metabolic modulator that as added to the list of banned substances after it was proven to improve physical efficiency and in sport enhance performance.
Related: FINA Reform Part 6: Safeguarding & Its Twin Pillar Integrity To Determine Whether Swim Regulator Will Rise Or Fall – & Why The IOC's 'Statute Of Limitations' Is Irrelevant
The Global Athlete Statement On Russia In Full
11 February 2022: There are three organizations to blame for Kamila Valieva's positive test: the World Anti-Doping Agency (WADA), the International Olympic Committee (IOC), and the Court of Arbitration for Sport (CAS).
By refusing to impose a full four-year ban on Russia for implementing the most egregious state-sponsored doping scheme in a generation, international administrators tacitly approved a culture of doping in Russia. Russian athletes, including Valieva, are paying the price for the failures of the global sport bureaucracy.
Every whistleblower, former doper, and current athlete we talk to tells us the same story – Russian athletes have no choice but to conform to the system. They either fall in line or they're out of sport. Falling in line sometimes means doping.
Valieva's positive test shows the severe ramifications of the international community's failure to hold Russia accountable – a fifteen-year-old athlete testing positive for a potentially harmful prohibited substance.
By implicitly approving Russian doping, WADA, the IOC, and CAS have put every Russian athlete at risk and have undermined clean sport globally. As an athlete organization, we of course want athletes to compete, but not under the status quo. Athletes in Russia deserve cultural change; they deserve the right to compete clean. These sport leaders have failed to give them that opportunity.
Today is another sad day for clean and ethical sport, and athletes continue to suffer because of a broken system. For years, athletes have been calling for reform of WADA and accountability for the IOC. These calls continue to be ignored, and the integrity of sport is suffering as a result.