Does The Athlete Understand The Difference Between 'I Cannot Be Beaten' & "I Will Win"? Bill Sweetenham Explains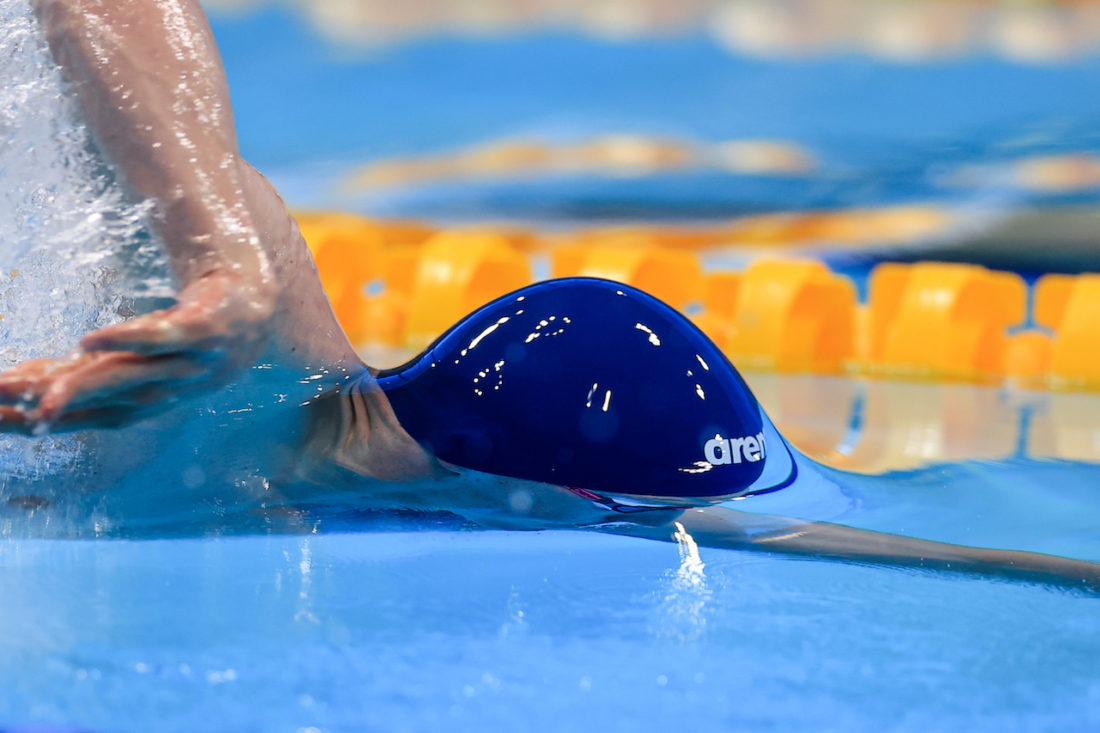 In a recent discussion between world-class coaches. Australian mentor Bill Sweetenham asked "does the athlete understand they cannot be beaten in preference to the concept that they will win"?
His response and explanation mirrors a message that he delivered to every one of the Olympic podium athletes he is forever connected with, a tactic he "found very early in my international coaching journey", a concept he sums up as "a massive winning point of difference". 
As Australians, Americans and Canadians get set to race at Olympic trials over the coming two weeks, Sweetenham says that few will understand the idea of "cannot be beaten" as a choice of champions in preference to "the concept that they will win".
Perhaps one of, if not the, prime examples of the concept among current athletes is Adam Peaty, coached by Mel Marshall, whose work speaks to many of the key qualities described by Bill Sweetenham and Dr Bruce Lawrie in their recent paper on "The Athlete-Coach Partnership from a Coach and Psychologist Perspective".
While Peaty has not uttered the words "I cannot be beaten" but his use of the term "dominance" is from the same lexicon and mindset. Here's what Peaty had to say after qualifying for the "further attack" (he feels that the word defence fails to describe how he's approaching battle) of the Olympic 100m breaststroke title in Tokyo next month: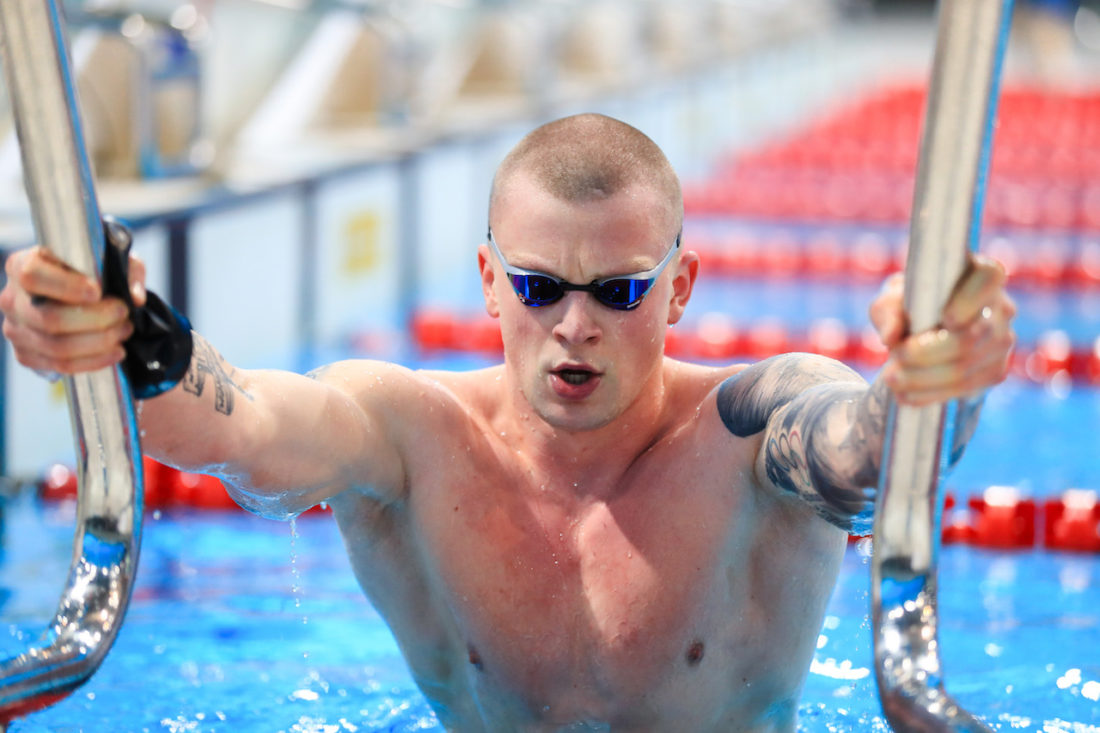 "For me there's two ways: I train like I'm in second but I perform like I'm in first and its a very fine switch. When I train up and down every single day I put myself in a position where I'm training to win but when I'm racing, I'm racing to dominate – and that's not an arrogant thing … it's just a mindset that we built up. It's that certain difference between going out to get gold and get the win by 0.04 from the next guy. There's a difference between going out there and going 'I'm going out there to dominate'."

Adam Peaty – by Georgie Kerr, courtesy of British Swimming
Just where that comes from can be gleaned from this compilation on the work, thoughts, approaches and philosophies of Mel Marshall, a pupil of Sweetenham's as an international athlete who took her coal-face experience to the coaching job with her and turned it into an art form and degree course for others to follow after a boy called Adam turned up at Derby S.C. more than a decade ago.
In the thoughts of Sweetenham below, he raises the theme of accepting (or not) compromise and how the young swimmer can be educated to do just that. The stop watch is a case in point. Too much emphasis on that and not nearly enough on what it's all about come race day: racing.
It's a principle well known in swimming: records may or may not be set but what stands out in countless Olympic gold-medal wins in the pool down the years is … the battle; the race; the ability to get a hand to the wall before the rival in the next lanes. Snap the duels in the pool, the local youth gala, the school sports day and talent-spotting realm, all had an element of why race day favoured the un-compromised long before the International Swimming League suggested turning the clock off; not so there would be no measure of time but so that human drive takes precedence over mechanical measure. Put another way: did you ever hear a swimmer say 'I live for setting-a-record day', as opposed to the oft-heard 'I live for the thrill of the chase and the race'. – Craig Lord
When considering the words in the approach below, I asked Bill Sweetenham a question or two related to the partnership and its commitment. He replied: "Craig, the coach finds a way to positively sell and convince the athlete that they both (athlete and coach) wish to buy into this strategy and process. WITHOUT COMPROMISE. The athlete who only buys, selectively, into a part of the included strategies can at best expect a percentage return. There is no such thing as "part-time pregnant". 
A Paper by Bill Sweetenham:
'The worst tool for the coach and the most negative devise for the athlete … the stop watch' – Sweetenham
Apart from Dr Bruce Lawrie I have not worked with a psychologist who understood fully this concept. Dr BL was a coach before he was a psychologist – and therefore he has a more comprehensive understanding of athletes' achievement!  That's a massive advantage in the field to advise coach / athlete partnerships on how never to be beaten. 
Doctor Keith Bell and Doctor Steve Peters were close and possessed " a touch of genius " in the area of athlete and coach performance psychology as both had an association with athletes who refused to be beaten. There may be other competent psychologists out there but I haven't met or observed them. All nice people I am sure. I have been part of programs and athletes that were on target for dealing with experiences that I set out below only to have inexperienced and inept psychologists muddy the waters and have a negative impact on end results: in such circumstances, a happy journey ends with a failed and compromised athlete performance when it most counts.
Unfortunately, history repeats.
I learnt in the hardest way possible that an Olympic Gold Medal is only available to those who have refused to be beaten in everything and anything since they were taught to compete in the very earliest of their learning years.
In track and field and in swimming the worst tool for the coach and the most negative devise for the athlete is, unquestionably … the stop watch. In Formula 1, there exist qualifying time trials to obtain the favoured "poll position " on the starting grid and that's where times cease to be of much value other than identifying how far behind the winner are those drivers and teams who accept being beaten. 

Bill Sweetenham
The resistance to an acceptance of compromise commences very early in life's journey. 
The lessons of superior preparation are all contained within this Michael Campion podcast focussing on guest Robyn Lamsam, one of my former pupils.
Cannot Be Beaten Makes Winning Probable
Lessons learnt early will be remembered into the future. How to handle adversity; how to achieve when it wasn't possible. When character and attitude combine to embrace the concept of "I cannot be beaten"then – and only then – does winning become probable in advance of possible!  The knowledgeable coach would have read and or heard between the lines of Robyn's story an understanding of the concept of superior preparation and all the lessons that go with character and attitude of a champion. 
The Olympic podium athletes for the upcoming Games know today the name of the gold-medal winner in their event; they know it with certainty and without question.
Why? They have learnt never to accept being beaten in at least the previous 6 years or more of their final Olympic preparation; and they have strong personal strategies to ensure that being beaten is not in their personal profile.
This all begins with never accepting or being beaten in the training arena.
I am well aware that few coaches and almost no psychologists will comprehend what I am saying. The best support for the athlete is a "performance partnership" based equally on trust and respect for each other. Nothing is achievable without this and more often than not it will depend on the depth of strength of that partnership. No room for the distraction of a third party, no matter who it might be or their perceived level of expertise. 
Sport Science : the tool kit of the accurate & effective international podium winning athlete & coach partnership
Whilst we as  coaches attempt to develop leading expertise in areas of biomechanics, exercise physiology , nutrition, and, most importantly, psychology. An understanding that strength and conditioning is related directly to a similar advisory support strategy can be required to meet the winning profile of and for the athletes needs. In order to provide the athlete with skills that provide the athletes with a superior attitude, character and belief that they could not be beaten.
My role in this character and attitude was similar to the medical approach in that I was a highly skilled " general practitioner " and the sport scientists were the " specialists "! In support of these principles, I asked each athlete to have a complete blood profile every 6 weeks which included 3 weeks away from competitions ( it could take 3 weeks to lift iron / haemoglobin levels )  and immediately after competition for EVERYONE in the program. All of which is geared to preventing the possibility of being beaten. These will not provide winning but these will certainly advance the capacity and capability of not being beaten.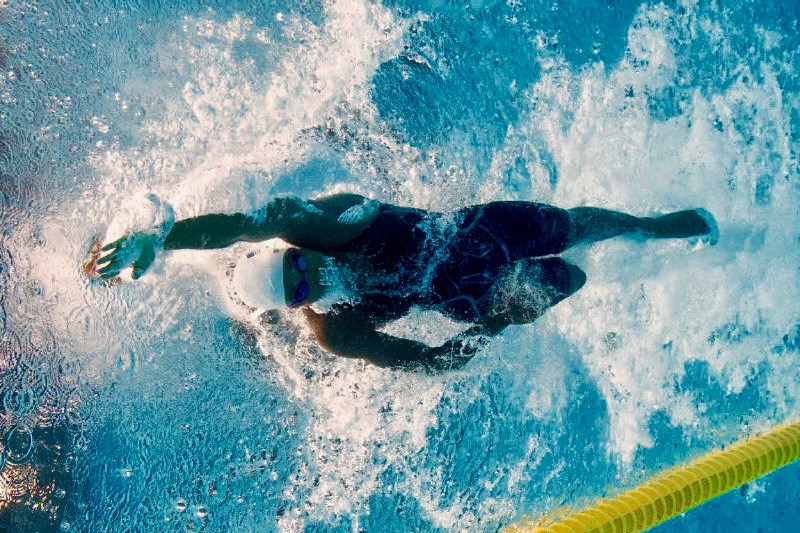 Now, consider the difference between these:
When, and if, winning occurs only once then there is an understanding of " luck ".  
When winning occurs infrequently then there exists an understanding of talent recruitment. 
When winning occurs consistently with differing athletes in varied events and genders there exists a comprehensive understanding of athlete and coach that a "cannot be beaten approach is a precursor to winning being probable not just possible". 
This last point must be reflected in superior preparation of character and attitude. 
Nearly all coaches and athletes at the Olympics arrive with HOPE and chance, whereas the knowledgeable and experienced coach and team takes the athletes into battle with belief based on the principle of never accepting being beaten in anything and everything. 
There are no givens, nor is it likely that athlete A will be the only athlete in the final travelling the path of "I cannot be beaten" but here are some examples of what it takes to be on that path:
If your name was Debbie Flintoff-King and you won the Olympic Gold Medal in 1988 by the narrowest of margins in track history you would have known you were going to win because you had 2 hills near where you lived and they were named by you as your opposition (one a Russian and one a German) and you ran them not when you were fresh but when you were tired and you had to conquer these two hills and never let them win … you knew you were not going to be beaten. 
Tip: In preparing for the Olympics try placing the expected finalists names on each starting block / lane and then when you are distracted and fatigued you stand up and race them in a virtual competition and never be beaten. (See sub-head "Mental imaging and technique under fatigue" below)
If your name was Robyn Lamsam and you felt that you required increased exposure to the international arena you would practise and rehearse broken swims, i.e. 4×100's (whilst the field are competing the 400 swims in the main competition pool ) in the warm up pool. You knew you were never going to be beaten. 
If your name was Lauren Boyle and I set a weekly program of around 70k , you would come in on the rest day and do an additional and non required 10k because you believed you needed to do 80k weekly to never be beaten. 
If your name was Tim Ford, you would ask yourself at the conclusion of the 5x weekly quality practises, "did I do a better job on this set than anyone else in the world could have possibly done?". The answer being YES, then you hopped out; the answer being NO, you stayed in and repeated the final part of the set because you would not accept being beaten.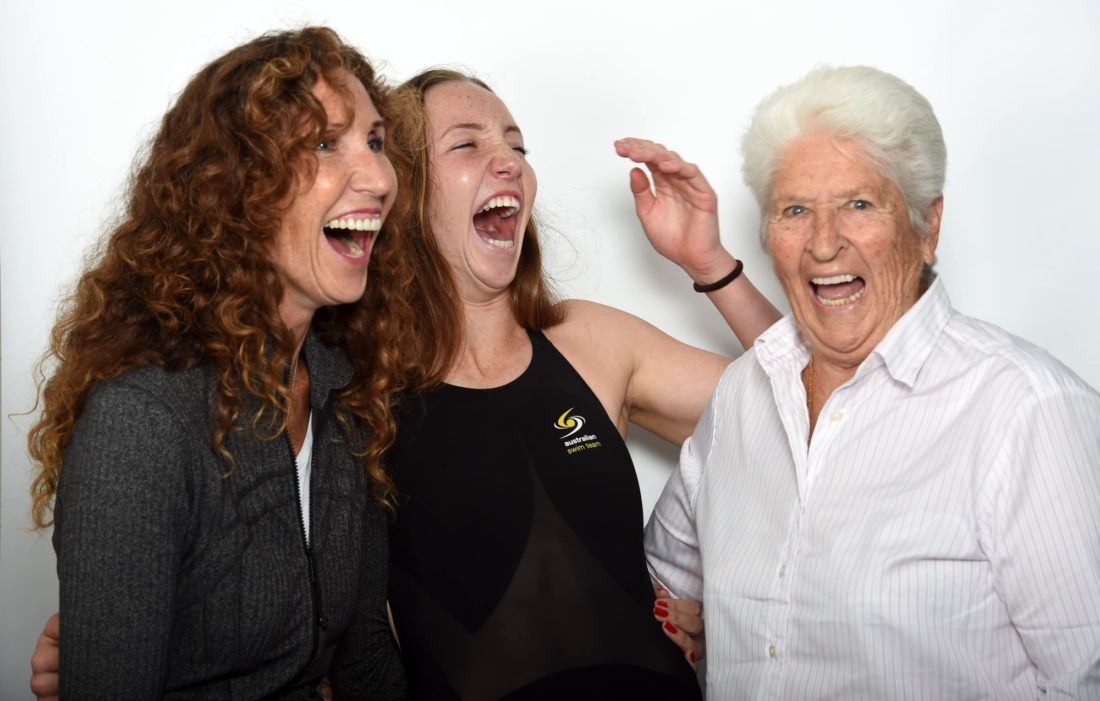 Team tip: If you were part of the "team" and we or some of the team failed a practice or fell short of the practise goals then the same practice would be repeated at the same time because the team understood we would not accept being beaten. 
If your name was Tracey Wickham ( 1977 ) you would run via the longest and most difficult route to the pool and hop in early and complete an additional 2k training swim before the practise commenced. The 2k would be completed differently each day … …five days a week.  Similar attitude and character to Tim and Lauren. 
If your name was Janelle Elford (now Pallister) and you were given the softer female practise, especially in the light of longer turnover cycle, you would ALWAYS request to complete the much more difficult turnovers with the males. You would, like Stephen Holland and Anthony Byrne, never allow yourself to be beaten in even one repeat by anyone at any time. 
If your name was Melanie Marshall you engaged the concept of being at the flags first on every repeat where the wall was involved. No male or female beat you off the wall. You would leave late and pass on the turns. 
If your name was Michelle Ford, you would often ask that could you complete the Front Crawl practise on butterfly – not part of it but ALL of it … and win every repeat.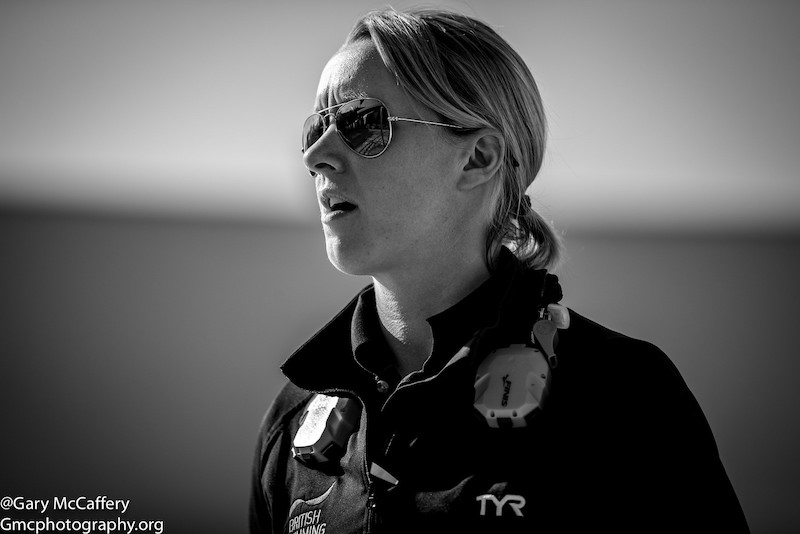 Team tip: If you were part of the "team" you responded positively to the meet evaluations, such as ''did you pass or get passed in the final 50 in every event in every competition'? And how did your performance contribute as a percentage to the team score in this evaluation? There is no acceptance of getting beaten in such scenarios. The Sweetenham swimmers won ALL the close ones. Karen Phillips, Sue Landells (see below) and Michelle Ford would all train butterfly breathing every 3 strokes knowing that they could comfortably race single, doubles or in a tight finish breath every 3 or change breathing frequency as required during the most challenging of competitions. No athlete in my programs, no matter what, would breathe inside the flags on the finish. The same principle applied as above, i.e. less breathing in training sets allows for never being beaten in order to enjoy the flexibility of access to change in competition. For 200-and-up athletes, it is automatic that all training repeats of 100 up are negative split in time and strike efficiency.  
If you were Suzi Baumer (now Ford), you completed the practise swim downs post-practise as an extension of the main / key set as you saw this as a unrecognised strategy to never being beaten.
If your name was Kim Hicks (now McKeon), you would do 100 (of each) sit-ups, chins and push ups every night prior to bed to gain an advantage of never being beaten. 
If your name was Georgie Parkes, you trained the 400 and 50 Front Crawl in order to develop both speed and endurance for the purpose of never being beaten in the 200 backstroke.
If your name was Linley Frame, you would commence each and every practise after a short activation and then complete 10 out of 10 rated starts by the coach for 5 competition starts better than your opposition could manage in the competition arena. You would also attend an OPTIONAL Saturday afternoon practice in advance of the 9 required practise sessions each week. You never missed. In this optional practise you worked entirely on Speed and Starts, knowing that you were doing race / competition turns in each and every practice. This practise, which was optional to attend only if you had 100 percent attendance record for the previous 2 weeks otherwise it was not possible to attend the extra session, lasted 75 minutes on Saturday afternoons. No compromise here. You were never going to be beaten on speed or starting speed. And skill execution. 
If your name was Sue Landells (now Dill Mackay) you did all your Individual Medley training with the Breaststroke segments utilising pull / kick or kick / pull instead of swim because you would not allow yourself to be beaten in the 200/ 400 IM events. You beat the standards placed for the set despite utilising this resistance strategy. 
If your name was Karen Phillips, you would, when others used fins for fly sets, substitute a band for resistance pull and beat the fin users. Also you would " race " key butterfly sets with just dolphin kick with a cut-down, old-style pullbuoy and beat the 'fly swimmers doing just dolphin kick. You never were going to be beaten. 
If your name was Peter Dale, Ron McKeon, Graeme Smith, David Davies, Sarah Price, Rebecca Cooke, Fran Halsall, Ellen Gandy, Lizzie Simmonds, Martin Roberts, Rob Woodhouse, Robert Bruce, Brent Harding (deceased), you maintained a 100 per cent attendance record between one Olympics and the next, arriving early at every practice and were last to leave by doing EXTRA.  This included the OPTIONAL Saturday afternoon practice. You knew no compromise in never being beaten in this all-important area of achievement. You would be ready never to be beaten as you could and would deliver optimal outcomes in advance of your talent.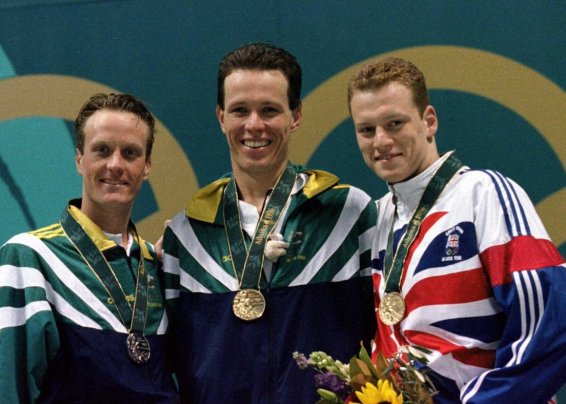 Team tip: If you competed as a relay winner you knew that the team was going to be as successful as the least fit athlete in the team. You understood that the coach job was to have the least-talented swimmer on the (your) team be fitter physically and stronger mentally than the most talented and best-prepared athlete on the opposition team all of the time. Without compromise or rationalisation.
Whilst there are limitless examples of when the athlete understands through a superior 6-year development of learning never to accept being beaten, they accept the concept of winning at the highest level. 
Whilst I have only observed and worked with less than a handful of coaches who could comprehend what I'm saying and even fewer who could sell this to the athletes and positively apply it consistently, I have had the pleasure of working with hundreds of athletes who could relate and apply these concepts. Should a coach, in preference to a trainer, consistently apply these strategies then they have the potential of becoming a "serial Olympic podium coach".
Every athlete mentioned above is among a community of international winners that have understood the title philosophy. They have understood very clearly that when going into a competitive environment, they are not going in to beat the opposition, however, the opposition will be there to beat them. 
It is not wise to talk about winning before the discussion and application of concepts of never accepting being beaten. Listen to Robyn Lamsam's podcast again. It's all there. 
It is only possible to change 1 per cent of the targeted audience 1 per cent of the time. Avoid the involvement of bureaucrats or expertise by association as they don't know that which they cannot understand.
If you haven't LIVED this experience then it's not in theory or textbooks or on any form of social media. IT HAS TO BE LIVED AT THE FRONT LINE. 
Champions in all fields of endeavour know this; WINNERS live it. Good swimmers do it well some or most of the time, while great athletes, corporate or otherwise, do it better than their opponents "all " of the time.
It takes a minimum of 6 years of applying the principles as outlined, of resistance strategies of never being beaten, to convert all of these examples into the production of winners. It is difficult and not sustainable to produce winners if the program is not focused on the athlete's ability and the belief that they are superior in the world of not being beaten. The world will face it's greatest challenge with only a 3-year ( in fact 2.5 years ) cycle to the Paris 2024 Olympics. The intelligent and experienced coaching operations will find an improvement-based change within this new opportunity amid the chaos of what the international winning coach is experiencing. 
Should you address all the above winning points of difference then you are looking forward to the Olympic battle. Note that I have not mentioned genetic superior talent. Adaptability wins out when confidence is confused with arrogance.
When you win the battle of performing above your talent in the heats, semi finals – going faster and more efficiently in each round – it is because you drive the above strategies WITH your coach. 
Technique under fatigue
Every athlete I have coached since my club days with Michael Bohl, Tracey Wickham, Stephen Holland and Kim Hicks, has been asked to be capable of slow motion, no splash, silent swimming , perfect technique, to execute when fatigued to swim between 100 strokes to 500 strokes with a 100 per cent technique and skill execution.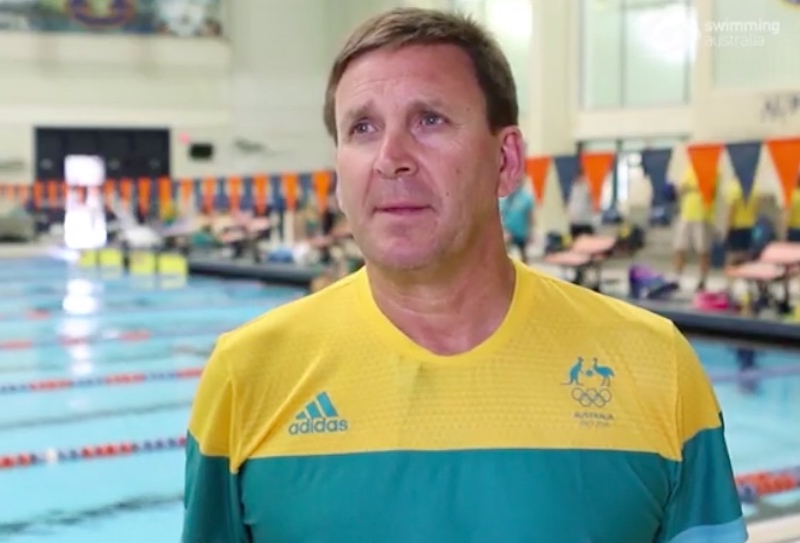 The more fatigued the athlete, the longer the distance. Michael Bohl was excellent at this when done in either backstroke and / or breaststroke: a massive advantage for Michael, which he executed to hold up technique when tired and this resulted in him winning the 200 backstroke and 400 individual national titles at 15 years of age. The result was a technically superior athlete who wouldn't be beaten. This has carried through his athletic career and now his coaching career.
All of these philosophies for me as a coach are ALL essential for the athletes I have coached if they understand the importance of never being beaten as an all-important step and process of WINNING WHEN IT COUNTS. For me and the athletes I have coached and coaches I have influenced these strategies are not optional but essential.
TALENT IS AN UNCHANGEABLE GIVEN. Not every athlete can be the most talented in the race, however, for those who bought in ALL of the above protocols they can go into the battle as the best-prepared  with invincible attitude with superior skills. Whilst there is no guarantee of winning , athletes I have coached who bought into ALL of the above and included have achieved competition outcomes in advance of potential when it counted. THAT'S WINNING. 
Now, pick up the phone and thank your parents and grandparents (source of your genetic talent), then thank your personal coach, then your tolerant and supportive teammates and supporters, and finally, and extremely importantly, your learn-to-swim teacher and junior coaches and school teachers from your driven and uncompromising journey. Apologise where and if required. 
You cannot live a perfect day without doing something for someone who will never say …..thank you.
Bill Sweetenham, AM, Churchill Fellow