David Verrasztó Becomes The First Sub-4:10 Thirtysomething 400IMer In History – On 4:09.57 At Sette Colli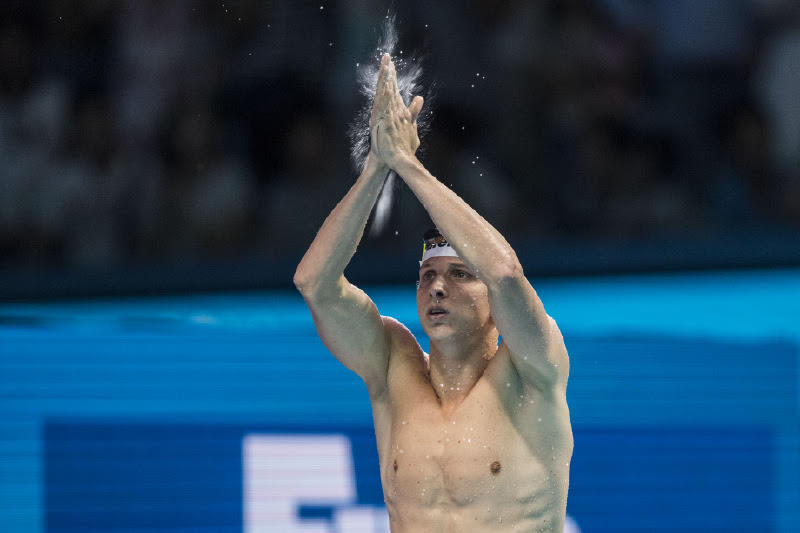 David Verrasztó clocked 4:09.57 in the 400m medley on the second day of action at the Sette Colli International in Rome, making him the only Thirtysomething ever to race inside 4:10.
Among several sharp warm-up efforts on the way to the Tokyo Olympics, Verrasztó clocked 4:12.15 at the European Championships at home in Budapest last month, his latest effort marking the fourth time he has swum inside 4:10.
The son of 1978 200m backstroke World champion Zoltan Verrasztó, David, who will turn 33 in August, is the only Thirysomething in history ever to race inside 4:10. He has a career high of 4:07.47, set at the same Seven Hills meet back in 2017 on his way to claiming silver at the World titles that year in 4:08.38, two years after silver at the 2015 global gathering.
Verrasztó becomes the oldest swimmer ever to swim inside 4:10 in a season that has seen Leon Marchand, another with a high-achieving dad in swimming, Xavier Marchand, the 200IM Worlds silver medallist at Perth 1998 (Leon's mum Celine Bonnet also an Olympian swimmer in her day), become the latest teenage member of the sub-4:10 club. Marchand junior also raced on to the wing of Franck Esposito in the 200m 'fly last week and took down the French 200IM record.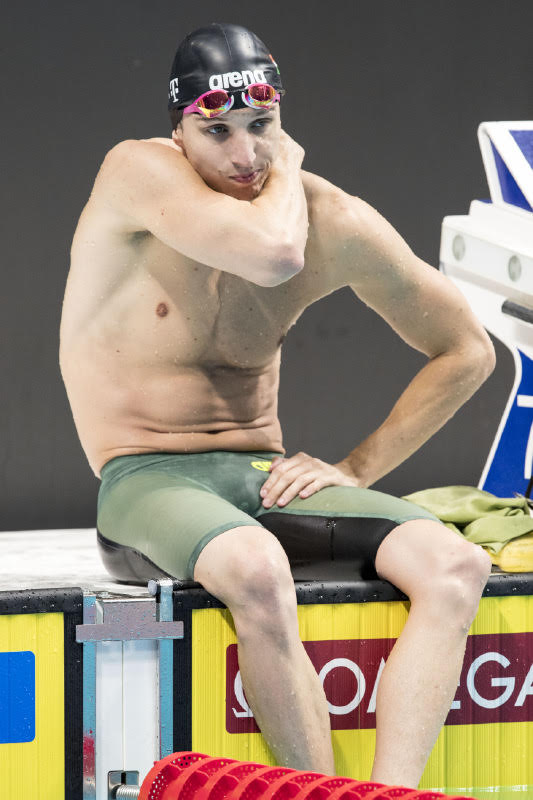 The 2021 sub-4:10 club:
4:09.02 JPNNAT21 Seto, Daiya, JPN
4:09.09 USAOLY21 Kalisz, Chase, USA
4:09.57 ITA7CL21 Verrasztó, David, HUN
4:09.65 FRAOLY21 Marchand, Leon, FRA
4:09.87 NZLNAT21 Clareburt, Lewis, NZL
Verrasztó was followed home by Germany's Jacob Heidtmann in 4:13.50, the Hungarian joined in the club of speedy warm-ups by Olympic teammate Kristóf Milak, on 1:53.18 at the helm of the 200m butterfly. Three 1:55s came next: 1:55.36 from Leo de Deus, Brazil, 1:55.72 from Federico Burdisso, of Italy, and 1:55.95 from 2012 Olympic champion Chad Le Clos, of South Africa.
A 57.65 placed Sarah Sjostrom at the helm of her first international 100m butterfly since she cracked her elbow in a fall Eoin the ice back in winter. Italians Elena Di Liddo and Ilaria Bianchi followed her home in 57.93 and 57.95 respectively.
Sjostrom was back for na second test later in the session, a 53.47 from the World record holder in the 100m freestyle, placing her between Dutch challengers Femke Heemskerk, on 53.03 a few weeks after lifting the European crown in 53.05, and 2012 Olympic champion Ranomi Kromowidjojo, on 53.55, World 200 champion Federica Pellegrini raising a cheer from the home crowd on 53.71 as she tested her speed for the 200m battle ahead in Tokyo.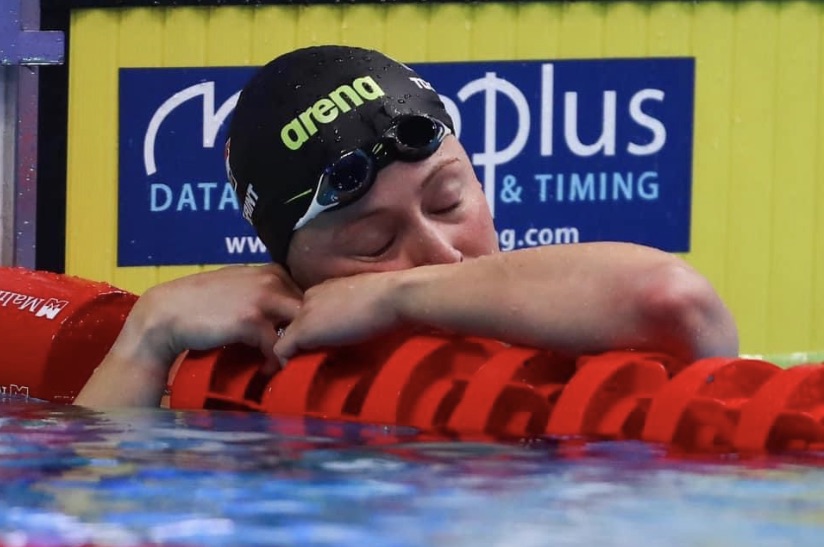 A 59.23 was good for victory in the 100m backstroke for Kira Toussaint, who was deprived of the European silver medal or any medal at all at European Championships last month when she became a victim of technical failures that led to the final of the 100m being re-run in a timeframe that did not favour pure sprinters. In Rome, a 59.62 granted Sweden's Michelle Coleman second place as the only other inside the minute.
In third place, Ingeborg Loeyning set a Norwegian record of 1:00.00, the first sub-minute among Norwegian women a frustrating 0.01sec away but surely now on the way any time soon, the Tokyo Olympic cut having been cracked.
In the 400m medley, Olympic champion Katinka Hosszu clocked 4:36.31 to keep at bay a 4:37.90 from Sara Franceschi, and efforts of 4:39.37 and 4:39.70 from Spain's Mireia Belmonte and Italy's Ilaria Cusinato.
The men's 100m freestyle confirmed Italy as a fighting force for the 4x100m free in Tokyo, Thomas Ceccon on a meet mark of 48.14 a touch ahead of a 48.16 from European silver medallist Alessandro Miressi, a strong of 47s in the bag this season. Next home: a 48.49 from Santo Condorelli, the former Canadian international now racing as an Italian, and a 48.54 from Italy's Manuel Frigo.