Dave McNulty Awarded TeamGB Olympic Coach Of The Year For Work At Bath With 200 Champ Tom Dean & Mates Who Helped Deliver Relay Bonanza At Tokyo 2020ne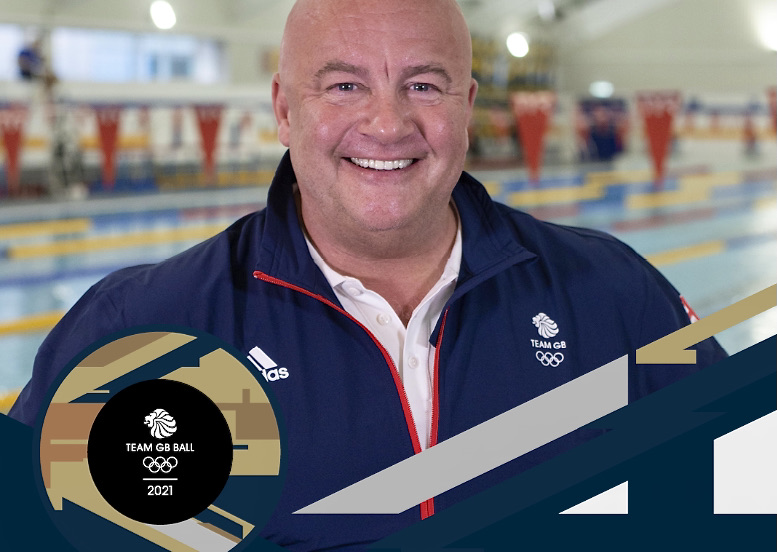 Dave McNulty, head mentor at the Bath University Performance Centre, has been awarded Team GB's Olympic Coach of the Year honour for his work with four swimmers who landed six gold medals, Tom Dean's victory in the 200m freestyle at Tokyo 2020ne backed by five other swims that contributed to Britain's relay gold rush in the pool at what was the most successful Games ever for the national swimming team.
Swimmers based at Bath contributed no fewer than 7 gold medals to a tally of 13 Gold, 5 Silver, 1 Bronze In the pool at Tokyo 2020ne, counting every medal won by all those who contributed to relays in the following outcome at the helm of the medals table:
| | | | | | |
| --- | --- | --- | --- | --- | --- |
| 1 | USA | 11 | 10 | 9 | 30 |
| 2 | AUS | 9 | 3 | 9 | 21 |
| 3 | GBR | 4 | 3 | 1 | 8 |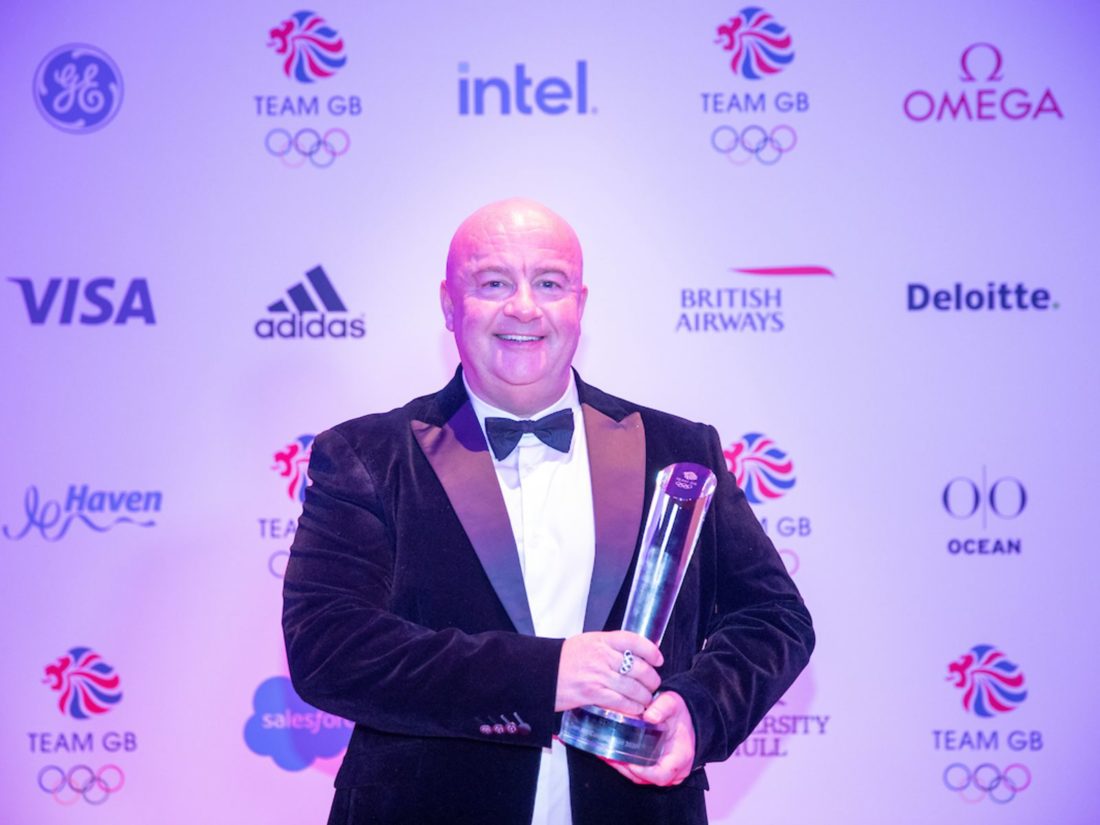 McNulty – who on the way to Rio 2016 coached Jazz Carlin to two silver medals behind American distance powerhouse Katie Ledecky in the 400 and 800m freestyle Siobhan-Marie O'Connor to a stunning silver medal a hand adrift 'sure-fire' winner Katinka Hoszzu, of Hungary, in the 200m medley – has delivered consistently for Britain's swimming team over several Olympic cycles this century. In Tokyo, this was the Bath count of 7 golds for 5 swimmers:
James Guy (McNulty) – 2 gold (4x200m freestyle, 4x100m mixed medley) 1 silver (4x100m men's medley)
Tom Dean (McNulty) – 2 gold (200m freestyle, 4x200m freestyle)
Matt Richards (coach Joe Finck) – 1 gold (4x200m freestyle)
Calum Jarvis (McNulty) – 1 gold (4x200m freestyle)
Freya Anderson (McNulty) – 1 gold (4x100m mixed medley)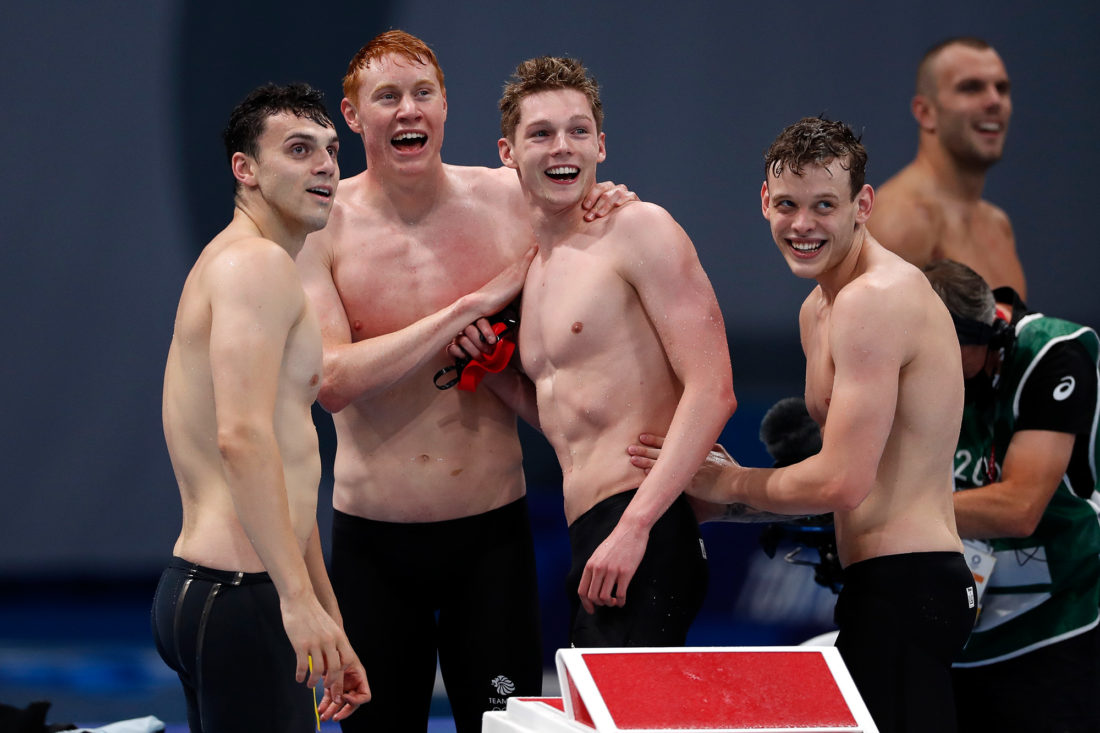 Tom Dean claimed gold in the 200m freestyle a fraction ahead of teammate Duncan Scott, coached by Steve Tigg at Stirling University's Performance Centre and in Tokyo 2020ne the first British athlete in any sport to claim four medals at a single Games (200m free, 200m medley, 4x100m medley, silver; 4x200m freestyle, gold).
Dean and Scott contributed to a dominant victory in the 4x200m freestyle alongside Bath teammates James Guy, Matt Richards and, in heats, Calum Jarvis. Amazing results in themselves. For Dean, the culmination of work stemming back to a time at 14 when he almost quit the sport, a knockabout with mates after school somewhat more appealing to a young teen than another 6km-plus session in the pool day after day, week after week.
McNulty's honour was celebrated in the ranks of Britain's coaches and swimmers, this tweet from Kevin Renshaw, mentor to Olympic medallists himself and now steering the next wave as the coach at the helm of the GBR development program, summing up the mood and the respect for the Bath coach:
The Britain swim team's pride-leader of a lion Adam Peaty, who in Tokyo became the first British swimmer to retain an Olympic crown when he took the 100m breaststroke title once more in a league of his own and helped the Britain medley relays to gold (mixed) and silver (men), played a hand in McNulty's success.
In the year Peaty claimed his first Olympic gold, at Rio 2016, British Swimming heard that Dean, then 16 and one off its great rising talents was minded to follow his sisters to the USA on a college scholarship.
One leader sent the other, Peaty along to have a word: stay home, be a part of our Britain brotherhood building, go to Bath, train with Dave McNulty, the coach Furniss calls his "best polisher", be one of us and let's make the Great earn its place before the Britain.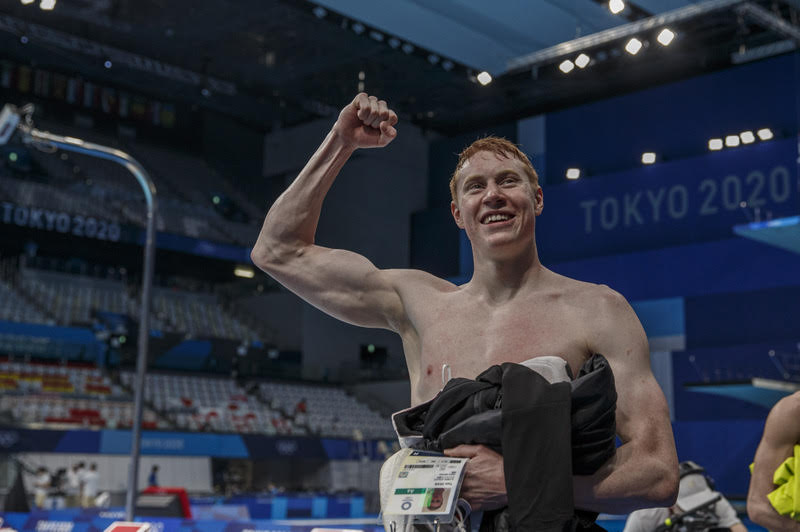 Dean was in. At 18, after European junior titles, in 200m medley not freestyle, he joined three of the very brotherhood that has just claimed Olympic gold in the 4x200m freestyle, at his Britain senior debut. Gold: in the 4x200m freestyle at the 2018 European Championships with Calum Jarvis (1:47.17), Duncan Scott (1:45.48), Dean on 1:47.07, and James Guy (1:45.60). Dean earned his spot in the final quartet by racing faster than heats swimmers Stephen Milne and Cameron Kurle.
All of that was achieved while Dean was still working at Maidenhead Marlins under the guidance of coach Paul Lloyd (more own them soon). And then it was off to McNulty at Bath and Peaty and the brotherhood gained confidence as a growing force that just got packed on a bit more muscle in the shape of a 6ft 3 teenager with all-round athletic skills and great prospects.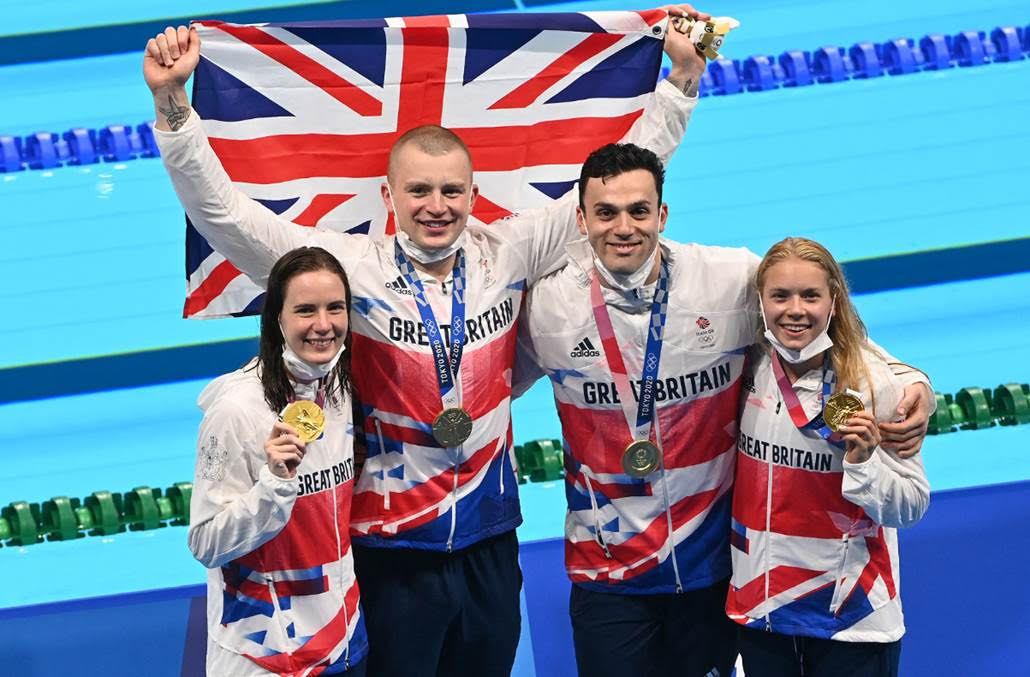 The 'stay home and do it the British way' message of head coach Bill Furniss extends beyond the brotherhood, to a sorority that counts among its number world-class coach Mel Marshall, Peaty's mentor, and one of her charges Anna Hopkin, who delivered one of Britain's four golds with Kathleen Dawson, Peaty and Guy in World-record time no less. Hopkin, who replaced heats swimmer Freya Anderson on freestyle, punched above her height: at 5ft 4, she was the shortest in the solo 100m final in Tokyo by a hand and more. What mattered more was the will, the drive, the fight and a focus not on 'why I can't" but "why I can", in the words of Marshall.
Hopkin has been at college in the USA and, when COVID hit and the colleges had to be cleared was given no time at all to pack her bags and go home. She approached Marshall and has been at Loughborough with Peaty, Luke Greenbank and Co ever since. A 52.00 split in the winning mixed relay in Tokyo and a new career high of 52.75 in the solo would suggest it's gone rather well. Like Dean, she, too, will be staying in Britain.
The pandemic contributed to Britain's success in Tokyo in this regard: it played into the plan put in place buy Furniss and performance head Chris Spice to reduce the number of performance centres and concentrate limited resources on those good enough to be placed at Loughborough and Bath, as well as centres linked to the Britain program in Scotland – at the University of Stirling – and Wales – at Swansea.
Where McNulty Contribution Fits In The Ranks Of Coaches Delivering GB Medals In Tokyo
6 GBR Coaches With Medallists in Tokyo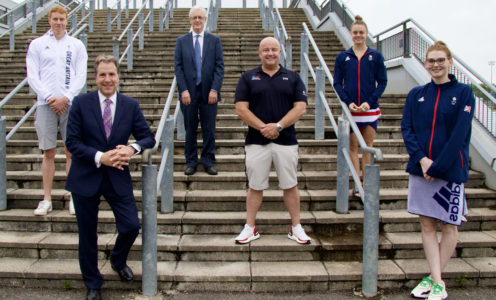 Mel Marshall – Loughborough
Dave Hemmings – Loughborough
Dave McNulty – Bath
Jol Finck – Bath
Steven Tigg – Stirling
Bradley Hay – Stirling
Marshall, McNulty and Tigg accounted for swimmers who claimed five solo medals in Tokyo, namely Peaty and Dean with golds in the 100m breaststroke and 200m freestyle respectively, Scott, with silvers in the 200m Freestyle 0.04sec behind Dean in the closest race of the eight days off finals in Tokyo, and the 200m medley, and Luke Greenbank, with bronze in the 200m backstroke. All four swimmers also claimed gold and/or silver in relays, while Scott, with his 1 gold and 3 silver medals became the first British athlete, all sports, in Olympic history to claim four medals at one Games.
All those efforts finally confined to history what had remained the best Britain showing in the pool at an Olympic Games since 1908, when Henry Taylor and his three golds contributed to a seven-medal haul topped by four titles. It took 113 years. Dear Henry Taylor: RIP.
11 Britain Swimmers With13 Gold, 5 Silver, 1 Bronze In The Bag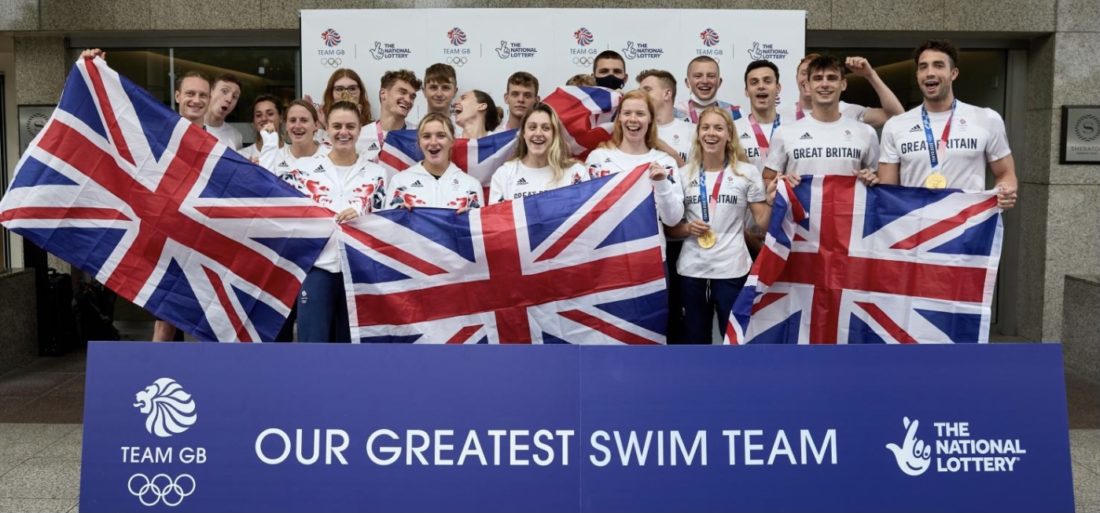 Bath – 7 gold
James Guy (McNulty) – 2 gold (4x200m freestyle, 4x100m mixed medley) 1 silver (4x100m men's medley)
Tom Dean (McNulty) – 2 gold (200m freestyle, 4x200m freestyle)
Matt Richards (Finck) – 1 gold (4x200m freestyle)
Calum Jarvis (McNulty) – 1 gold (4x200m freestyle)
Freya Anderson (McNulty) – 1 gold (4x100m mixed medley)
Loughborough – 4 gold, 2 silver, 1 bronze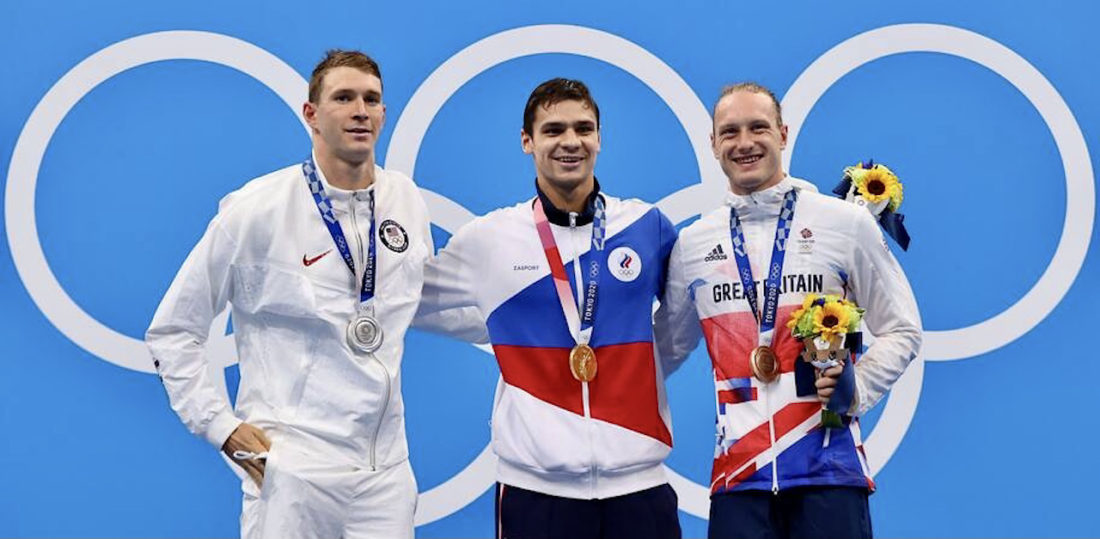 Adam Peaty (Marshall) – 2 gold (100m breaststroke, 4x100m mixed medley relay), 1 silver (4x100m men's medley relay)
Luke Greenbank (Marshall) – 1 silver (4x100m mixed medley), 1 bronze (200m backstroke)
Anna Hopkin (Marshall) – 1 gold (4x100m mixed medley)
James Wilby (Hemmings) – 1 gold (4x100m men's medley)
Stirling – 2 gold, 3 silvers
Duncan Scott – (Tigg) 1 gold (4x200m freestyle), 3 silvers (200m Freestyle, 200m medley, 4x100m men's medley)
Kathleen Dawson – (Hay) 1 gold (4x100m mixed medley)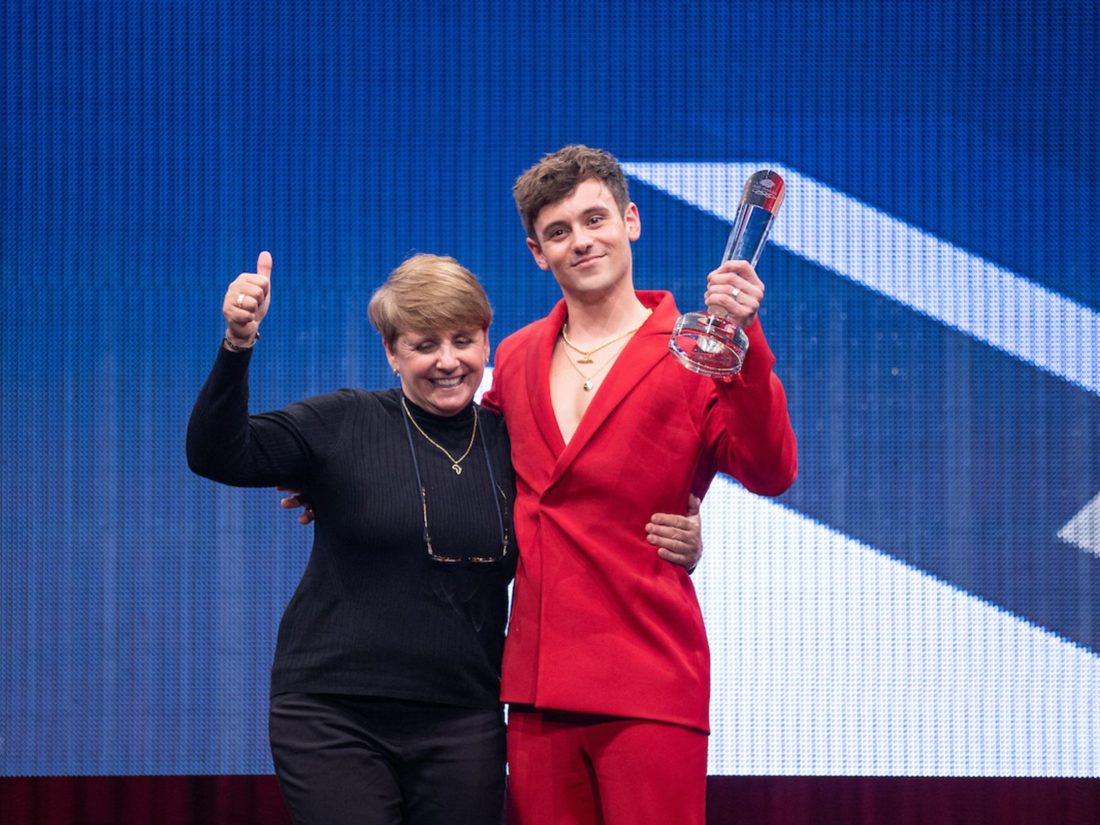 There was also recognition beyond pure performance and the work therein for two Britain divers at the Team GB annual ball. The GB Choice Award was won by Tom Daley and Matty Lee for their men's synchronised 10m platform victory, while Daley was also awarded the "Olympians' Olympian" prize.
The honour was presented by HRH The Princess Royal, an Olympian herself, in equestrianism.