Danish Swimming Union Suffers 10% Decline In Membership During COVID Pandemic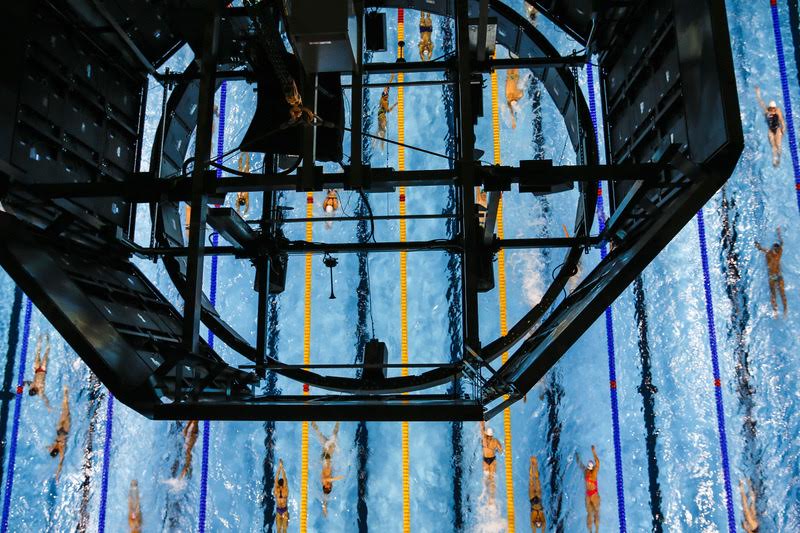 The Danish Swimming Union has lost 18,517 members, or just shy of 10 per cent of its aquatics family, as a result of pool closures forced by the Covid-19 pandemic.
A year of closed facilities and lockdowns has hit swimming clubs hard, says the Danish Swimming Union's Nora Thomsen, while director of the Danish Swimming Union, Merete Riisager, praises clubs for efforts that have helped prevent an even steeper decline for swimming, the elite end of which relies on the birthing pools of the sport:
"Our member clubs have fought hard throughout 2020 to invent activities that could be held. Digital events and competitions have been held, dry training has been held, and efforts have been made to strengthen the community, even though the sport has been put on hold. Without the clubs' great efforts, the situation would have been much more serious."

Right now we are focusing on getting back in the water. We have been drained for more than eight months and it is affecting both public health and communities. It is important that politicians remember civil society because we can run our activities with a lot "Low risk of infection and of great benefit to our members. Now is the time to get started again."

Merete Riisager
This morning, the DIF, an umbrella organisation for sports associations overseeing governance and athlete welfare,, and the DGI, the Danish Gymnastics and Sports Associations, published figures that show the heavy toll the pandemic has taken on a majority of sports. Thomsen explains: "The vast majority of sports have experienced a decline during 2020, and here the sport of swimming is no exception. According to DIF's new statement, the Danish Swimming Union will lose 18,517 members, which in percentages corresponds to a decrease of 9.6 percent.
"The Danish Swimming Union has over the past many years had an upward curve for membership numbers, but 2020 was the year when it went the other way. Yet there is not only frustration over the situation in the Danish Swimming Union. There is also relief and gratitude that many members have persevered and maintained membership in the clubs even though the swimming pools have been closed."
Riisager notes:
"Of course it is serious that we have lost so many members. Some of our clubs have lost up to half of the members, which is violent and causes great problems. But I must also say that it could have gone even worse. We reckon, many members have chosen to support their local club by maintaining the membership at a time when most things have been closed down. We in the Danish Swimming Union are grateful for that.
Similar statistics can be found throughout Europe, the decline in membership of swimming clubs in France reported to be a drastic 35%.
In Denmark, one of the many swimming clubs that have lost members in 2020 is Gladsaxe Swimming Club. Reporting a 6 percent drop in membership, club manager Kim W. Marquardt says:
"It is both hard and sad to note that due to the corona pandemic, we have lost some of our members in 2020. At the same time, however, I also understand that some of our members have left the club during the year. Fortunately, we continue to have a large group of members who have stuck primarily to having a swimming club also on the other side of the pandemic.

And thank goodness for that.We have throughout the year chosen to send regular updates regarding the corona situation to our members so that they I think this has been important in relation to the patience of our members.

At the same time, we have tried to find the small cracks where we have been able to invent alternative activities for some of our members. I also think I have done a difference in maintaining the hope that we could all return to normal club activities soon, because that's definitely what's at stake in members' minds at the moment – they just want to offer age to their activities and the social community in the club."
Bucking the trend at the Danish Swimming Union, some open water swimming clubs have seen a big increase in membership. For example, Føns Havbane has experienced a membership increase of 57.5 percent and Copenwater an increase of 103.1 percent.
In sports in general, DIF and DGI state that the total membership has fallen by 89,613 members by 2020.
The total unique membership for DIF and DGI is now 2,216,675. For those who can read Danish the reports and stats: