Daniel Wiffen Wipes Out Own Irish 400 Free Record In 3:44.35 to 3:44.71 Battle With Loughborough Mate Felix Aubock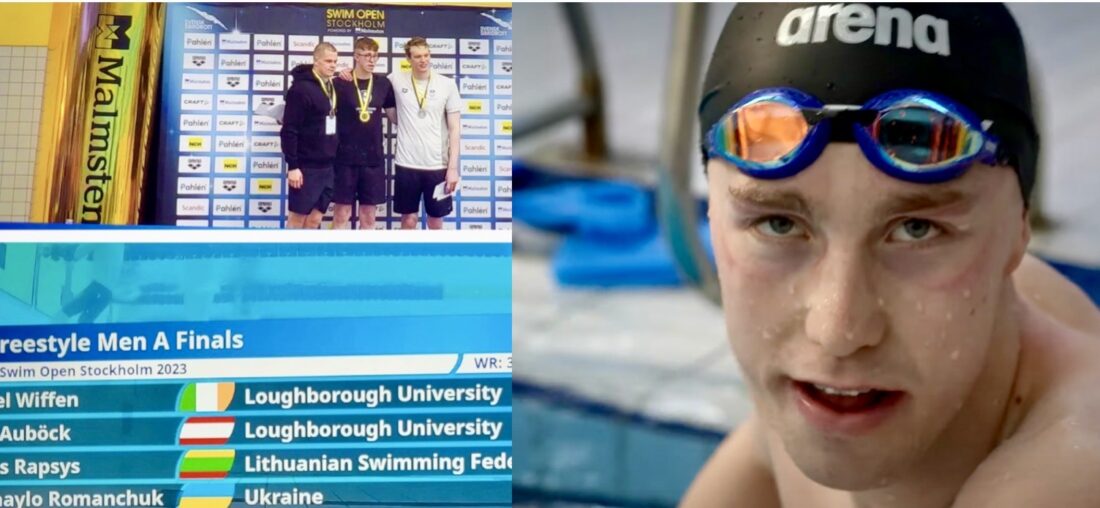 Daniel Wiffen, the Ireland and Loughborough international who has given a fair few warnings of his growing stature and maturity in distance freestyle battles in recent seasons, grew yet taller this evening in Stockholm when he smashed his own Irish record for a 3:44.35 victory over 400m freestyle at the Swim Open.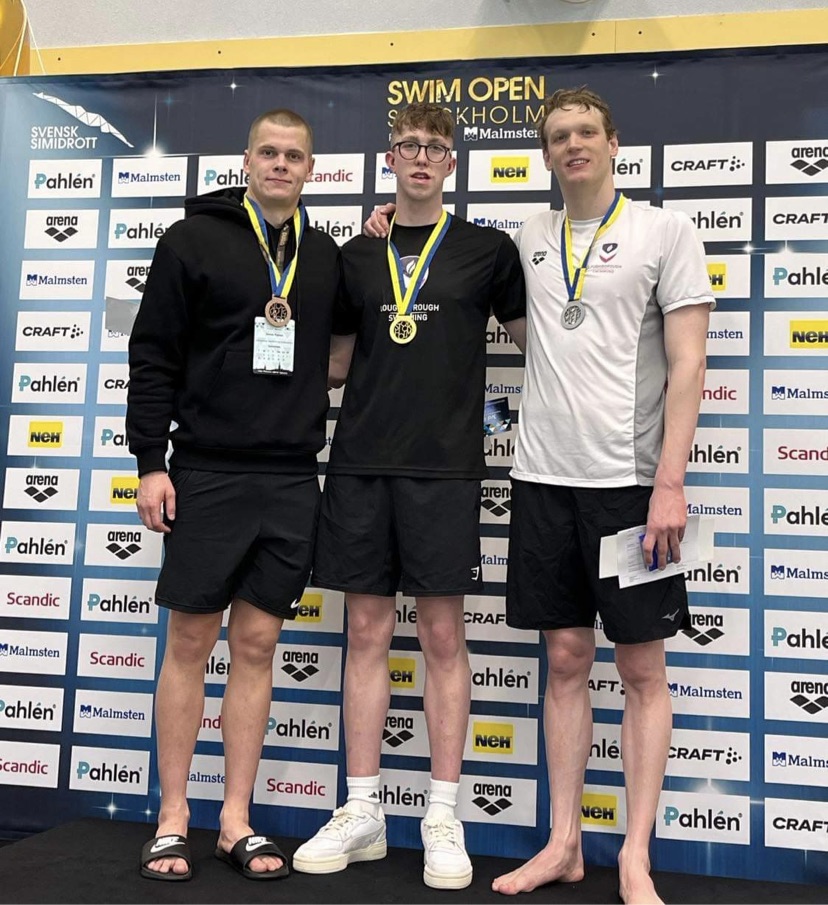 Wiffen, coached by Andi Manley at Loughborough in England, and his teammate and Olympic 400m finalist for Austria at Tokyo 2020, Felix Aubock took charge of the race from go on the way to a Loughborough 1-2 ahead of Lithuania's Danas Rapsys and Ukraine's Mykhaylo Romanchuk. The three men with freestyle World titles to their names chased Wiffen down as the Irishman tightened down the closing 50m but their challenge came too late:
54.00; 1:50.52; 2:47.46; 3:44.35 (28.13) Wiffen
54.40; 1:51.19; 2:48.92; 3:44.71 (27.26) Aubock
55.33; 1:53.06; 2:50.55; 3:46.56 (27.25) Rapsys
55.28; 1:52.80; 2:50.22; 3:46.66 (27.87) Romanchuk
They were followed home by Britain's Max Litchfield, racing for Livorno, on 3:47.63. Wiffen's winning time was a touch faster than the first man home at Italian nationals in Riccione today, Marco De Tullio qualifying for action at World titles in Japan come July in 3:44.69.
If Wiffen's 400m effort marks a tremendous effort in itself, it says even more for his prospects in the longer events, 800 and 1500m, in which he's already excelled in international waters.
Wiffen, who's new high placed him in the all-time top 30 in textile and the all-time top 40 all suits, raced at the Irish Open in Dublin last week but he put he stepped up the pace in Stockholm tonight to race inside the national standard of 3:46.62 he established when finishing fourth just 0.13sec shy of the medals for Northern Ireland at the Commonwealth Games last year.
At the same meet in Birmingham, Wiffen made history as the first N. Irish able-bodied swimmer ever to claim a swimming medal at the Commonwealth Games since it all began as the Empire Games in 1930. Barry McClements became a paraswim pioneer five days earlier with his own gold in the Birmingham pool.
In December last year, Daniel, whose twin brother Nathan is also an elite swimmer and national champion on freestyle, produced one of the most noteworthy efforts by an Irish competitor when he set a European short-course record of 7:25.96 over 800 metres freestyle at the Irish National Winter Championships in Dublin.
That swim wiped out his own 7:35.71 Irish standard by 10sec to get inside the Continental record established in 2021 by Italian Olympic and Worlds gold medallist Gregorio Paltrinieri.
Loughborough, its swimmers, coaches and sports scientists, as well as a few family members, are among programs that use the Open in Stockholm as key stepping stone and test on the way to summer speed in international waters.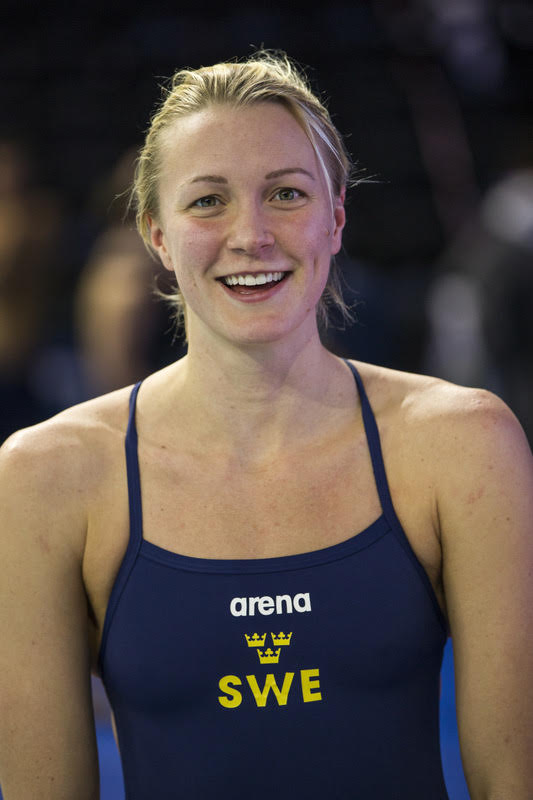 In other action in Sweden, there were two dashing victories from home hero Sarah Sjostrom, first on 28.10 at the helm of the 50m backstroke and later on 25.04 in the 50m butterfly, an event in which she has held the World record since 2014.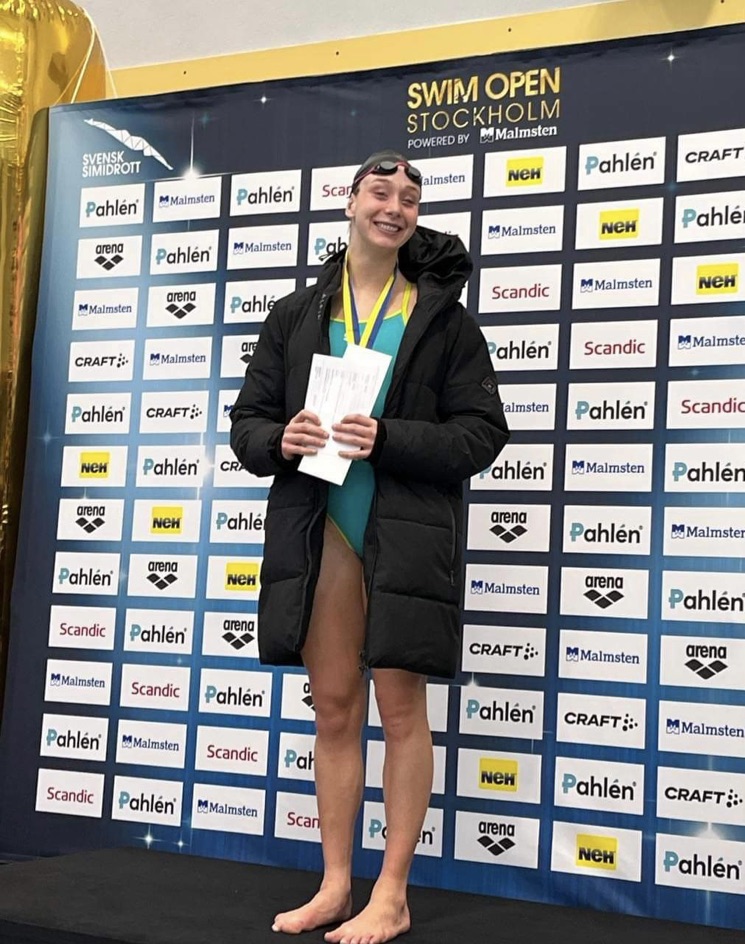 In 200m men's finals, Oleksandr Zheltiakov, of Ukraine and 18 this year, took the backstroke battle in 1:57.18, and Finland's Matti Mattsson topped the breaststroke showdown in 2:10.24.
Paige Madden, racing for the New York Athletic Club, took the 200m free in 1:58.60, 0.23sec ahead of Signe Bro, of Denmark's Svømmeklubben Triton Ballerup, and Lucie Hanquet, of Sweden's Föreningen Göteborg Sim, took the 1500m free in 16:44.70.
The Wiffen Twins Make Good
Daniel and identical twin Nathan started swimming at just 3 months of age in local Water Babies sessions, and could before formal lessons with the Cignets Learn to Swim in Lisburn Leisureplex.
At 10, they moved to Lisburn City Swimming Club and made progress under the respective guidance of coaches Stan Sheppard, Richard Gheel and Martin McGann, who remains Daniel's coach when he's back home in Ireland. It's a national embarrassment if an Irishman can't tell a good story but fear not, Daniel's website is stacked with the fine table of his progress in the pool, including this: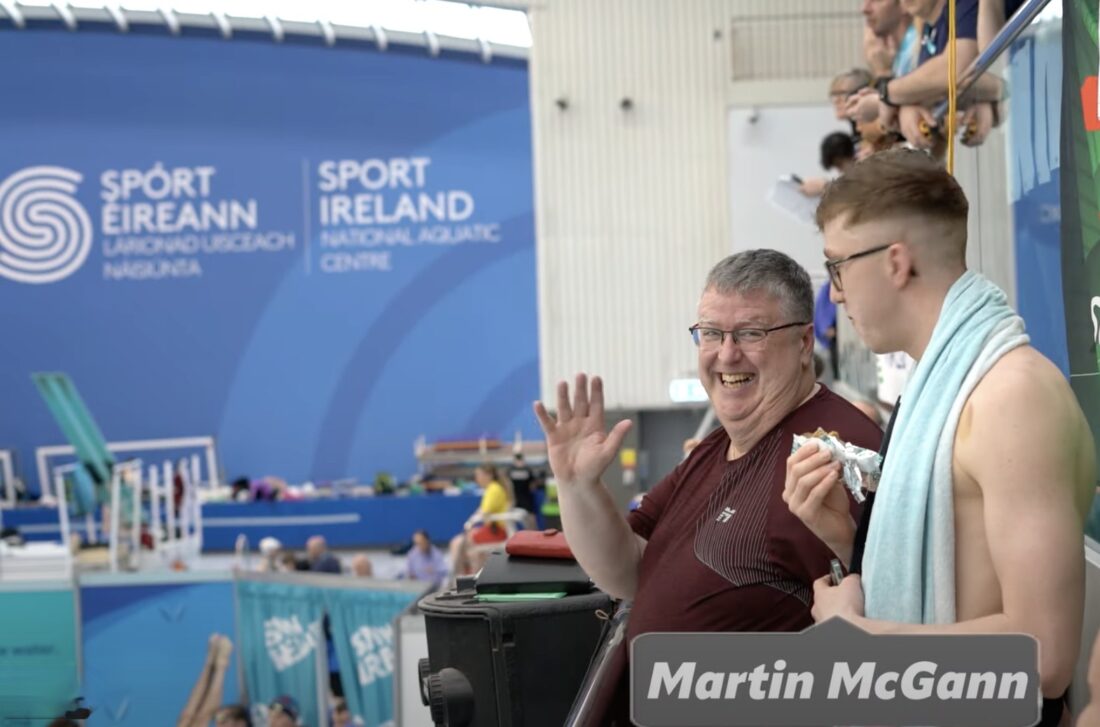 Under Martin's tutelage and through hard work and determination Daniel began to climb through the rankings in distance swimming ultimately beating the multiple Irish Record holder Andrew Meegan in 2018.  Over the next few years Daniel went on to claim the Irish Junior and Senior records in the 1500m and 800m freestyle events. Daniel has represented Ireland on a number of occasions most notably in Mare Nostrum 2018, Luxembourg (2018), European Junior Championships Kazan (2019) and World Junior Championships, Budapest (2019) and Geneva Open Meet (2020). Daniel's first senior meet was the European Short Course in Glasgow 2019, where he set a new Irish record for the 1500m freestyle.
December 2019 was a very unsettling time for Daniel and Nathan as they learnt that Lisburn City Swimming Club was in financial difficulties and could no longer afford the Head Coach Martin J McGann. Fortunately Swim Ireland were able to help and Daniel and Nathan transferred to the National Performance Centre in Dublin, Daniel and Nathan then had to manage school part time to complete their A' Levels in Armagh.
COVID hit in March 2020 where the boys managed to stay swimming in the performance centre until the Olympics was cancelled and the National Aquatic Centre was closed. 
During lockdown at home, they continued swimming in a paddling pool with a tether, coached by Martin over Zoom, who had moved to work in Dubai. They also participated in S&C sessions with the Performance Centre and Swim Ireland over Zoom.  
They returned for a brief period back to the performance centre and then moved to Loughborough University to study Computer Science, with the swimming programme coached by Andi Manley.
Since his move to Loughborough Daniel has continued his success.  At the recent Stockholm Open in 2022 he smashed the Irish record in the 1500m and also the 400m Freestyle with a time of 3:48.75 allowing him to quality for the World championships in Budapest.
In the FINA World Championships in Budapest 2022, Daniel smashed the  own 800m freestyle Irish record again with a time of 7:46.32 and finished 8th in the final.  Daniel went on to break is own Irish record in the 1500m freestyle and became the first Irishman to go under 15minutes with a time of 14:57.66.
At the Commonwealth Games in Birmingham, Daniel narrowly missed out on the 400m bronze medal by 0.13s again recording another Irish record breaking time. However, he was not to be denied the medal in the 1500m where he posted a lifetime best of 14:51 and finished in second place claiming the silver medal.

danielwiffenswimming.com – Photo – Daniel Wiffen and coach Martin McGann, courtesy The Wiffens YouTube channel
Read the long version with far more detail at Daniel's website.
And here's where you can catch up with the Wiffen's as they chart their course through the sport, insight and humour to the fore, on YouTube with regular updates, their latest from the Irish Open last week.