Daniel Wiffen Completes Triple Wave Of Irish Records With 7:44.45 800 Free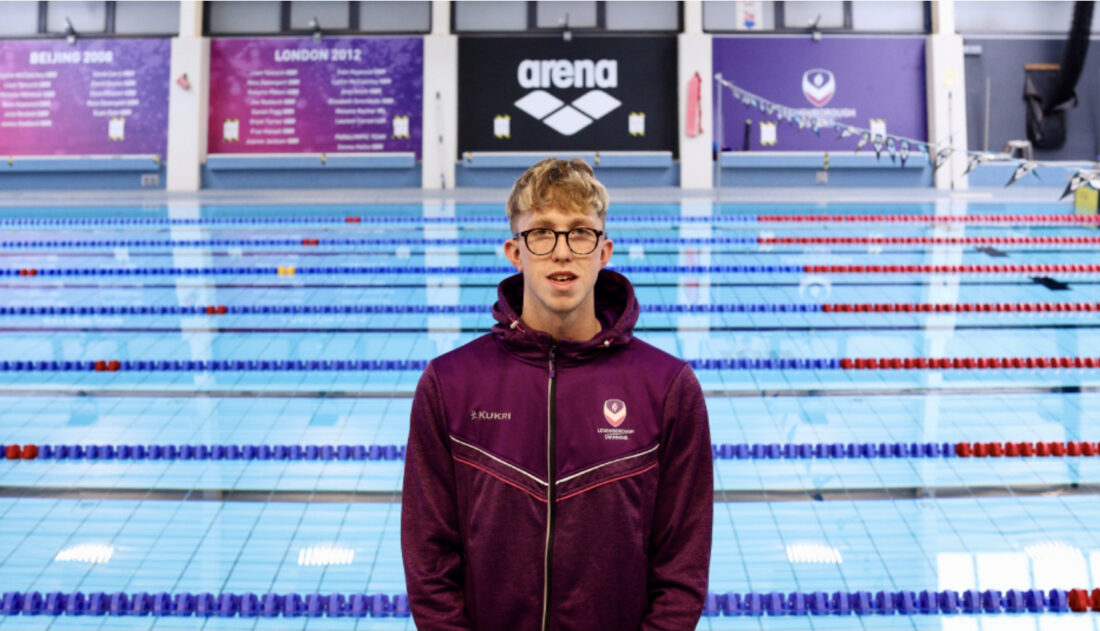 Daniel Wiffen arrived at the Swim Open in Stockholm midweek on a solid trajectory to becoming the first Irishman to make an Olympic swimming final come Paris 2024. After a 7:44.35 win over 800m freestyle for his third Irish record in as many finals, he leaves the Swedish warm-up for summer speed a medal contender as one of the fastest distance freestyle swimmers in history.
Be it a final, a place on the podium or the ultimate prize in the pool, Wiffen is on a pioneering trajectory to the pantheons of Irish sports and swimming history.
Before Stockholm, Wiffen was ranked all-time No85 over 400m, No36 over 800m and No41 over 1500m. He will leave Sweden tomorrow as No 37, 24 and 4 respectively.
It all started when Wiffen wiped more than 2sec off his 400m free best in 3:44.35. He then threw a thudding, great gauntlet down to 1500m giants around the world with a 14:34.91 win that places him fourth-fastest ever a hand shy of the best-ever of Aussie legend Grant Hackett.
55.42; 1:53.80; 2:52.98; 3:52.32; 4:51.01; 5:49.42; 6:47.64; 7:44.45 – Daniel Wiffen
56.06; 1:54.33; 2:53.19; 3:52.28; 4:51.47; 5:50.50; 6:49.40l 7:47.12 – Mykhaylo Romanchuk
In the 1500m, Wiffen led from go to gold but Romanchuk broke the pattern in the 800m after the Irishman had set the pace to the 2150m mark. A length later, the Ukraine ace had edged ahead. Wiffen had his response ready: a length later, he had retained the edge 4:21.72 to 4:21.89 and never looked back.
Given Wiffen's proximity to the European record of 14:32 over 1500m held by Gregorio Paltrinieri, the 2016 Olympic champion, some had thought the Italian's 7:39.27 continental standards might come under pressure today. It didn't, just as it hadn't yesterday in Riccione when Paltrinieri led yet another domestic 800m line-up with a 7:46 effort at nationals.
The 800m European record has been in Italian hands since 2009:
7:44.29 Colbertaldo Federico ITA 28.07.2009 Rome World Championships H
7:43.84 Colbertaldo 29.07.2009 Rome World Championships F
7:42.74 Detti Gabriele ITA 08.04.2014 Riccione Italian Championships
7:40.81 Paltrinieri Gregorio ITA 05.08.2015 Kazan World Championships
7:40.77 Detti 26.07.2017 Budapest World Championships
7:39.27 Paltrinieri 24.07.2019 Gwangju World Championships
Come July at World titles in Fukuoka one year out from Paris 2024, the 800 and 1500m battles will take shape in earnest with all key contenders in the fight together. Wiffen had been on a good, steady trajectory of progress until this week. Now, he's right up there with the best on the clock.
Soon after his 20th birthday Wiffen made his Olympic debut at Tokyo 2020 in 2021. Pressed in training by his twin Nathan under the guidance of coach Andi Manley and a team at Loughborough University that includes coach/sports scientist Mike Peyrebrune, Daniel finished 20th in the 1500m free in an Irish record of 15:07.69 and 14th in the inaugural 800m freestyle in a national standard of 7:51.65.
A year later, he had matured into a contender, finished 8th in the 800m at 2022 World Championships in Budapest, his 7:50.63 effort shy of the Irish record he felled in a stunning 7:46.32 in heats. In the 1500m, Wiffen crushed his Irish record in 14:57.66 but found himself 0.77sec shy of a place in the showdown, for ninth.
All fuel for a hungry man on the move. Daniel went on to claim Northern Ireland's first elite medal in Commonwealth Games history and ended the year with more pioneering progress, as European s/c record holder over 800m freestyle.
Father to the Wiffen twins, Jonathan, celebrated Daniel's male-swimmer-of-the-meet status by posting images of the final ceremony, in which Sarah Sjostrom was awarded the female swimmer of the meet award:
The Controversy of Irish Firsts That Wiffen & All Others Must Follow
Whatever Daniel Wiffen or any others racing for Ireland achieve, there's a set of Irish firsts that need not be cited in the asme context.
Michelle Smith, who fell from grace in 1998 after a Court of Arbitration ruled against her and imposed a suspension for breaking anti-doping rules on manipulation, is the only Irish swimmer ever to make the Olympic podium. In 1996, her three golds and a bronze marked the biggest solo-event haul in any sport at the Atlanta Olympics. Until then, no Irishwoman had ever claimed a medal in any sport in Games history and no Irish athlete had ever won more than one medal at a single Games. Smith never returned to the sport after her suspension was spent.
In Other Action
In other action in the Stockholm finale this evening, Sarah Sjostrom, Södertörns Simsällskap, dominated the 100m free with a 52.99 effort that left her as far away from her 51.71 World record as the best of the rest were away from her today; and Britain and Livorno's Max Litchfield doubled his tally of medley wins with a 1:59.84 in the 200m a day after a 4:12 in the 400IM.