Daiya Seto & Kosuke Hagino Split By 0.02 On Way To Tokyo Home Olympics Tussle For Japan's Masters Of Medley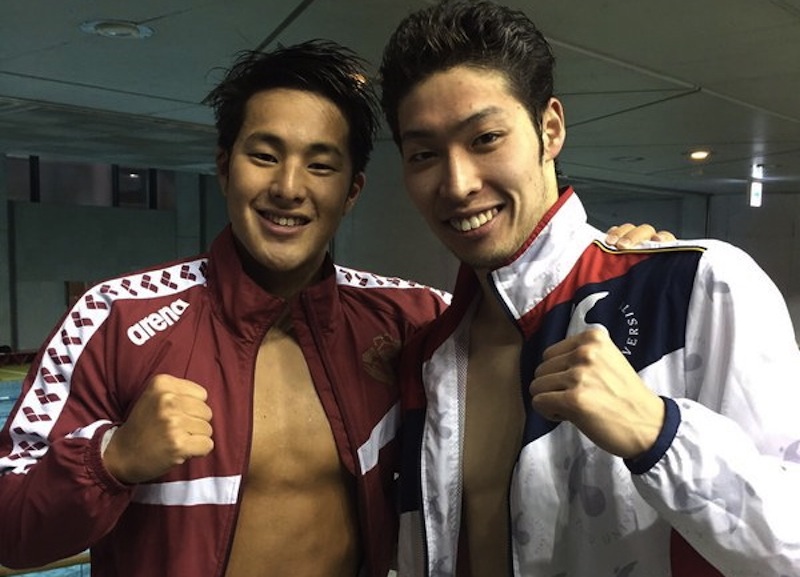 Daiya Seto and Kosuke Hagino will take to their blocks once more in medley battle at the Olympic Games in July after their latest spar left them with Tokyo tickets to the 200m battle on 1:57.41 and 1:57.43 respectively.
There was less that a stroke in it the whole way, a fingernail it it by the end wall, for the arch rivals and friends, the bronze claimed in 1:58.84 by Shuya Matsumoto, who led for the first half before feeling the weight of the experience, speed and ambition to the side of him.
24.87; 54.68 1:28.71 1:57.41 Daiya Seto
25.31; 54.33 1:28.62 1:57.43 Kosuke Hagino
24.35; 54.15 1:29.73 1:58.84 Shuya Matsumoto
The Olympic battle will press down in the 1:55 mark, with 2019 World-Championship podium places behind Seto, Jeremy Desplanches, of Switzerland, and Chase Kalisz, the 2016 400m medley Olympic champion, as well as Wang Shun, of China, among those gunning to upset the Japanese party. Seto knows it. Speaking through Kyodo, he said:
"I haven't recovered my speed in the 200 butterfly and this 200 IM, but this tournament has been good practice. It's really fun racing against Kosuke, and it gives me lots of motivation…I need a bit more time to get myself up a level before summer so people who watch me can rest assured from the first day."

Daiya Seto
Hagino, 26, was grateful that his plan to skip the 400IM and focus on the 200m had paid off:
"Frankly, I'm happy to have clinched my spot. We spoke yesterday and expected it would be a tight race, I lost at the end, but I had a good race heading into the summer. I got a bit nervous with my butterfly."

Kosuke Hagino
The top 12 performances in history belong yet to Americans Ryan Lochte and Michael Phelps, with six entries apiece, Lochte the king on the clock, at 1:54.00 in 2011, Phelps the GOAT, with a stunning four Olympic titles to his credit: 2004, 2008, 2012 and 2016.
Phelps' Rio 2016 victory made him the founder member of the Quadruple Olympic Crown Club in swimming after he had become the first man to enter the Triple Crown Club established by Australian Dawn Fraser in 1964, after 100m free golds in 1956 and 1960, and doubled in size by Hungarian Krisztina Egerszegi in 1996, after 200m backstroke golds in 1988 and 1992.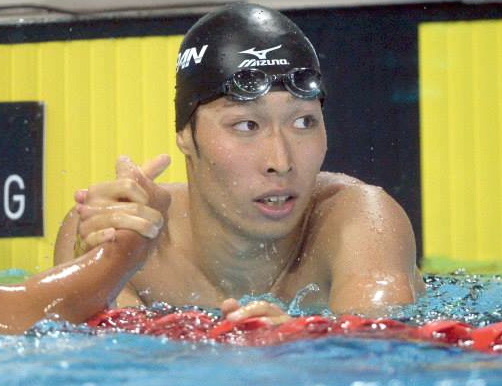 Next on the clock after the Americans in the 200m medley comes Kosuke Hagino and his 1:55.07 Asian Record, 13th best performance ever from the third best performer.
Daiya Seto got close last year, when he swam a 1:55.55 a month before the world was starting to wake up to the notion that a bug called Covid-19 was about to change the dynamics of life, sport included.
Seto's time ended the Covid-ripped 2020 season at the top of the world rankings and 8th on the all-time ranking all suits, 5th if you strip out the shiny suits.
Born in Tochigi, Kosuke Hagino married the singer miwa in the autumn of 2019. The couple celebrated the birth of their first child a little over a year ago. Missing for a moment from top-notch battles, Hagino showed he was getting back towards best form with a sub-1:58 last December and then started his 2021 campaign with efforts of 1:58.62 at the Kosuke Kitajima Cup in January and 1:58.14 at Japan's delayed "2020" nationals held in February this year.
Seto, too, has not had the smoothest of approaches to this 2021 Olympic season, though his speed has never abandoned him. With the media in Japan still flowing with a stream of words on the poor choices the swimmer made in his personal life in 2020, Seto avoided a January clash with Hagino but was there at delayed 2020 nationals in February this year with a 1:59.52 adrift his long-time rival and medley brother.
The delayed Tokyo 2020 Olympic will be the third Games for each man, Seto, the World 400m champion at the last three times of asking, in 2015, 2017 and 2019, sticking with the longer event as well as the sprint, Hagino focused only on the 200m.
Seto tops the two in World-Championship waters, while Hagino is the man to beat in Olympic waters. After bronze in the 400m medley at London 2012, Hagino claimed a medal of each colour at Rio 2016, with gold in the 400m medley as the first Asian winner of the crown since the event was introduced in 1964; silver in the 200m medley behind Phelps and bronze with teammates in the 4x200m freestyle.
Their next tussle: a once-in-a-lifetime chance to shine at a home Olympic Games.
In other finals…
Rikako Ikee Adds Another Olympic Relay To Her Tokyo Schedul
e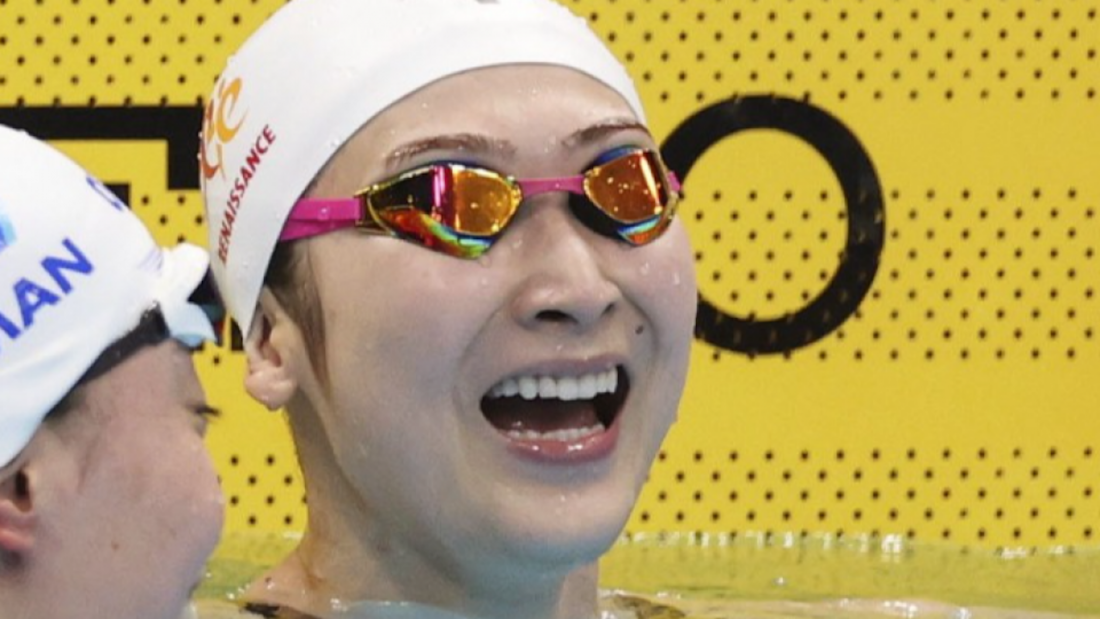 Victory in the 100m butterfly for Rikako Ikee, recovering from leukemia, this week in Tokyo grand her access to the medley relay at a home Games back at the same pool in July – but not the solo event because of the tough standards set for solo action by the Japan Swim federation.
It was the same story in the 100m freestyle today: triumph in 53.98, a sizzling effort given all that Ikee has endured and lived through of late, granted Ikee access to the 4x100m freestyle relay for Japan at a home Games but not the solo event (which required a 53.31). Ike was delighted, telling Kyodo:
"I'm happy to have come below 54 seconds, but I wanted a little faster time, honestly speaking. This event was all about getting in the top four and bettering the required standard. I had a good race and was determined to come below 54 seconds so I'm glad to have got that time."
Natsumi Sakai, Chihiro Igarashi and Rika Omoto joined Ikee in qualifying for the 4×100 relay team.
Whether Ikee is allowed to race the solo events remains to be seen but far and wide in the world of swimming, the view is that she should be in those solo races, her world-class status undeniable, her recovery from serious illness a heart-warming story to follow the chill of a Covid pandemic that has cast a huge cloud over life in general and the Olympic Games with it.
Ryosuke Irie won the 200 backstroke in 1:55.52, the 2012 London Olympics silver medalist adding to his Olympic berth in the 100 backstroke. Runner-up Keita Sunama also qualified for this summer in 1:56.22.
Kanako Watanabe won the women's 200 breaststroke in 2:23.04 for her second Olympic ticket after her win over 100m.