COVID-blocking Nasal Spray Developed By British Swim Dad & Partner In Science Could Be On Sale In Early 2021 As Product Heads For Peer Review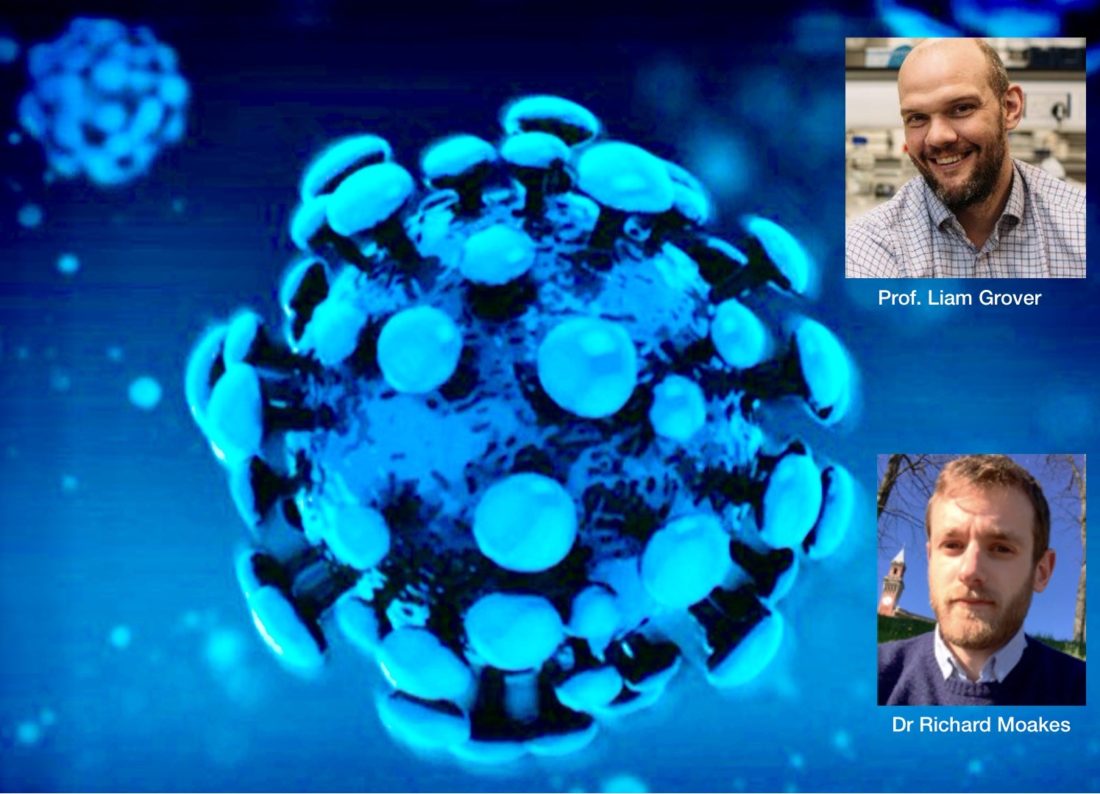 A British swim dad and his partner in Biomaterials Science at the University of Birmingham have developed a nasal spray that neutralises the COVID-19 coronavirus before it can get to the places in the body where it can do damage.
The spray, which involves a breakthrough blend of two polysaccharide polymers already used in the human food chain and approved medicines, heads for peer review on Monday as talks progress with potential commercial partners to help get the latest big weapon in the war on the coronavirus to market.
Professor Liam Grover, who runs the Healthcare Technologies Institute and whose daughter swims for the Wyre Forest Swimming Club, and Dr Richard Moakes, sole researchers on the nasal spray project, are co-authors of the study into the product they have developed. Patents for innovative aspects of the spray have already been registered.
The nasal spray could be "weeks to a couple of months" away from market. In the longer term, there may also be applications in eye drops and mouth rinse form, while the nasal spray could not only be effective at blocking COVID but many other viruses in the bargain.
Antiviral nose sprays already exist on the market but have been regarded not as blockers but products that can help alleviate the worse outcomes of colds, this an example of a remedy that was shown to reduce the duration of a cold by 2.1 days among patients who used a nasal spray compared to a control group.
While the dose of COVID-19 any infected human receives can play a significant part in the severity of illness, according to research conducted over the past several months of accelerated learning in the pandemic, the best aim is to block.
Not hard to see why a nasal spray purporting to be capable of preventing infection from coronavirus (and potentially many other viruses) could be among the game-changing weapons in the pipeline for 2021, along with vaccines, remedies and mask innovations. Prof. Grover tells S.O.S.:
"Where the nasal spray could be at its most transformative is in what people consider to be high-risk environments. So, for example, if you get on a Transatlantic flight. You'd have to wear a mask anyway but masks can't cut everything out, necessarily, and people wouldn't be confident that they were cutting everything out. So we think this [the nasal spray] enables those travelling on airlines, trains, in environments in which you can't help but be exposed to the virus, to feel confident about getting back to normal life."

Prof Liam Grover
School classrooms, sport and other environments in which humans gather might also benefit significantly from the nasal spray. Important to note that in swimming, the risk is not in the water, where chlorine makes the environment one of the safest COVID-19-free environments. The changing rooms, showers, the cafe, the shared ride home: all could be made safer by application of anything that blocks and neutralises the virus in the way the study on the nasal spray suggests.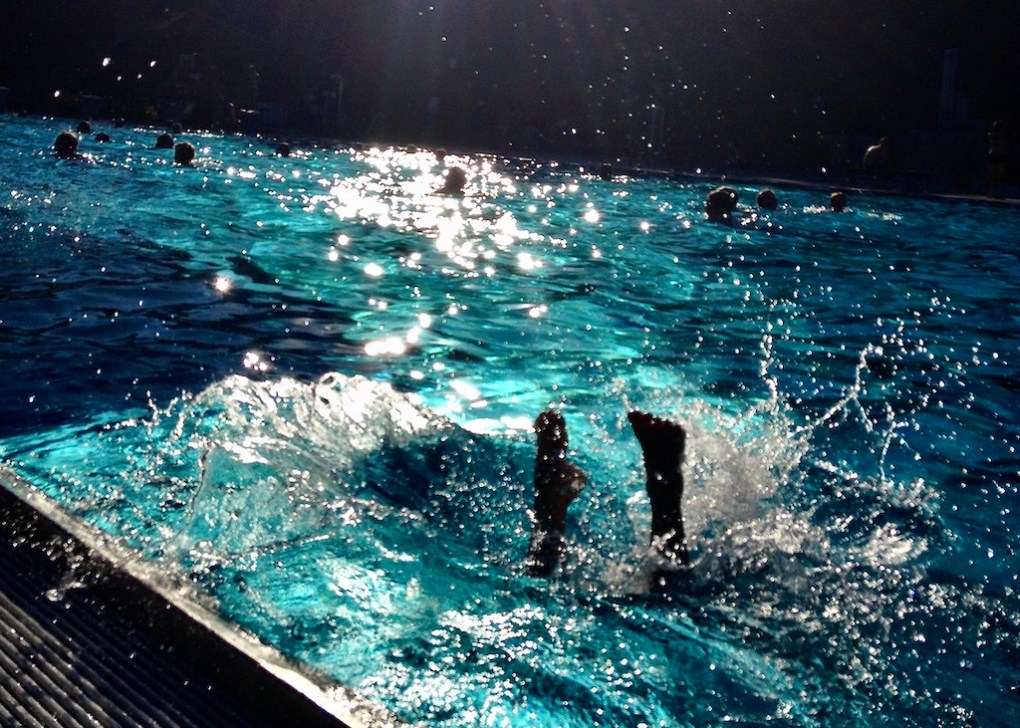 I suggest to Prof. Grover that the swimmer getting their nose wet for an hour or two once or twice would need to reapply the spray for safety in the changing room, the shared car-ride or bus journey/train/tube home?
"Yes, reapply," says Prof Grover before noting: "I wouldn't have worries about being under the water … the virus is actually sensitive to a lot of things but chlorine would be one of them. That's one of the frustrations with pools being shut."
Pools such as those used by the Wyre Forest Swimming Club and many others around Britain (and the wider world beyond). WFSC is led by Head Coach, Brian McGuinness, who is also head of the British Swimming Coaches Association, which has been offering advice and guidance for coaches at a challenging time during the pandemic, lockdown and pool closures (membership log-in required for certain content).
The intention is not to upstage vaccines and remedies nor replace existing measures such as mask wearing and handwashing, which will continue to be vital to preventing the spread of the virus.
The point of the spray is "to add another layer of protection to prevent and slow virus transmission."
"It's a belts-and-braces approach," says Prof. Grover. "It has a potent effect but I think that everyone should take the maximum precautions possible to stop the virus spreading."
What's In The Nasal Spray And How Does It Work
According to the study penned by Prof. Grover and Dr Moakes, the spray and its blend of polymers catches and coats the virus inside the nose. Harmless, it can then be eliminated by either nose-blowing or swallowing.
Trapped in the nasal spray's coating, the virus is prevented from being absorbed by the body. That not only protects the person who has used the spray but anyone else who might otherwise have been infected via a sneeze or cough.
Prof. Grover notes that although we filter thousands of litres of air through our noses each day, there is limited protection from infection "and most airborne viruses are transmitted via the nasal passage. The spray we have formulated delivers that protection but can also prevent the virus being passed from person to person."
The spray is composed of two polysaccharide polymers. One of them is an antiviral agent called carrageenan, commonly found in foods such as thickening agents. The second one is gellan, a solution that has the ability to stick to cells inside the nose.
Cell-culture laboratory experiments showed the spray prevented infection for up to 48 hours.
Nothing in the nasal spray is new to market but the composition would be. Says Prof Grover: "We basically identified the right blend of polymers and they were polymers that already existed. There are nasal sprays that have had anti-viral compounds in them but they don't necessarily stick to the side of the nose well. I think our contribution was to find something that sprays well but also has these really potent anti-viral properties."
"We're just hoping to accelerate it now so that it can benefit people."
How The Development Came About
There was "no specific funding" for the nasal spray project, the researchers having been working on formulations for eye drops that were funded by MRC (Medical Research Council) and NIHR (National Institute for Health Research) at the time the pandemic struck.
Says Prof. Grover: "We were doing lots of COVID-based based research – such as resuscitation shields and face masks and because of that we were allowed to be open in April when other institutes had to wait until June to open up again.
"We were the only two people allowed in the building and we 'd been working together for about 5 years developing eye drops for people who have scarring on their eyes. When the pandemic came along we thought, well, can were adopt one of the technologies that we've developed as an eye drop and turn it into a means of trying to block COVID infection."
COVID-19 can enter the human body through the eye. While Prof. Grover and Dr Moakes had been focusing on eye drops before the pandemic, they turned their gaze to a nasal spray ahead of other possibilities because early data on the nature and spread of the virus suggested that most serious cases had started with infection in the nasal epithelium.
After the science partners spent a couple of months finding the right blend of polymers to ensure the virus could be coated and neutralised in the nasal pages, they faced the lengthier process of finding someone to run rigorous checks on whether their creation did indeed work when tested by the actual virus.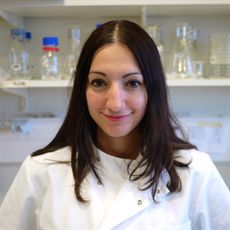 After a three-month search, the partners found the expert they were looking for far very close to home: Dr Zania Stamataki, a senior lecturer and researcher in viral immunology at the University of Birmingham (and expert immunologist for The Guardian newspaper).
After looking into the material Prof. Grover and Dr Moakes had developed, Dr. Stamataki put in a call all three are likely to remember for some years to come if all goes well. Prof. Grover recalled that he and Dr Moakes had been "thinking, well, maybe it will work, maybe it'll just be a barrier" not a complete block".
There was better news than that from Dr Stamataki, who in August penned an article in The Guardian headlined "Is anyone safe from Covid-19? This is what we know so far about immunity".
Prof. Grover recalls:
"She sent us the data and we couldn't believe it. It effectively locked uptake of the virus to a dilution of more than 1,000 … that makes it quite a potent effect. We basically then wrote that up and put it into our study."

Prof. Liam Grover
One heading for peer review next Monday.
Next Steps
Since the good data flowed, a great deal of work has been undertaken working on all the aspects of the development of something like a nasal spray required to get the product to market.
This week, the science partners have been talking to "numerous big players in the area who are interested in actually creating a commercially available spray and I think we can probably manage to do that in the next few weeks to month or two, as long as we can get all the pieces tied up."
Speedy work. Says Prof. Grover:
"It's incredible that we've gone from almost nothing to having a product in almost eight months. I've been in Med-tech for 20 years and normally these things take something like five years."
The study has been available in an online Bio-Archive visible to other scientists and experts in the field and will be submitted formally for peer review on Monday. Says Prof. Grover: "We would hope, then, that it will be published within a month or two."
There's a touch of frustration in so far as the spray not having been tested on humans. The materials in the spray have all been approved for human use in other products, which, combined with the fact that nasal sprays are a Class 1 medical device (devices that have a low to moderate risk to the patient and/or user), which means that, technically, and provided the right manufacturer is on hand and available, the spray could be on a shelf in a shop being marketed and sold "the next day" after all necessary approval boxes have been ticked.
Says Prof. Grover: The fact that we're using polymers with a known safety profile and because of the fact that its a Class 1 Medical device we can make it very, very quickly. So, although it's not yet in humans it could be in humans very quickly."
The nasal spray project comes amid major breakthroughs in the race to find a COVID-19 vaccine, Pfizer and BioNTech as well as Moderna first past the post, with Oxford University on their heels. All are some months away from deployment on a mass scale and all face complex logistical challenges. High-risk groups may start to receive jabs as soon as next month, according to manufacturers and politicians.
The British nasal spray also has hurdles to clear. Once a big player converts interest to deal, a manufacturing process would have to be built. It's a big leap from lab to mass production, says Prof Grover, adding:
"In development we just need a few litres but obviously if a big retailer wanted to sell it, we'd have to make thousands and thousands and thousands of litres. That's obviously a step we'd have to traverse. The rest of it is minutiae such as design and packaging, getting the right spray container, although we think we've identified that. There's nothing terribly onerous left to do."
The name is yet to come in a process that represents, as Prof. Grover puts it, a chance to "get the richness" back in our lives.