Coaches Ask Swim England To Withdraw Survey After Damning Report Concludes It Violates Code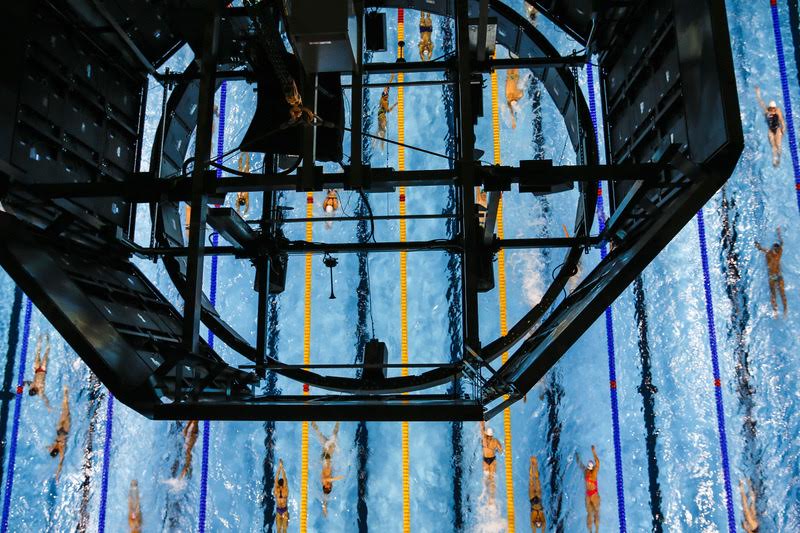 The British Swimming Coaches Association (BSCA) has complained to the Market Research Society (MRS) about a survey sent to Swim England members.
The coaches have called on Swim England to withdraw the survey immediately on grounds that it "clearly" violates the society's professional code, according to an independent report commissioned by the BSCA.
The coach representative body submitted its complaint after seeing the report from an independent expert into the survey, which was sent out to gather data to help reform the culture in aquatics.
According to the report, the survey "clearly" violates the MRS Code of Conduct. Criticisms include failure to include trigger warnings and making "fundamental" errors that could "call the validity of the data into question", and "leading" respondents in order to generate positive findings about Swim England.
In a BSCA statement too members the Association has called on Swim England to withdraw the survey and to present it again after consultation with the BSCA and other relevant professionals.
The Chair of the association, Glenn Smith, states: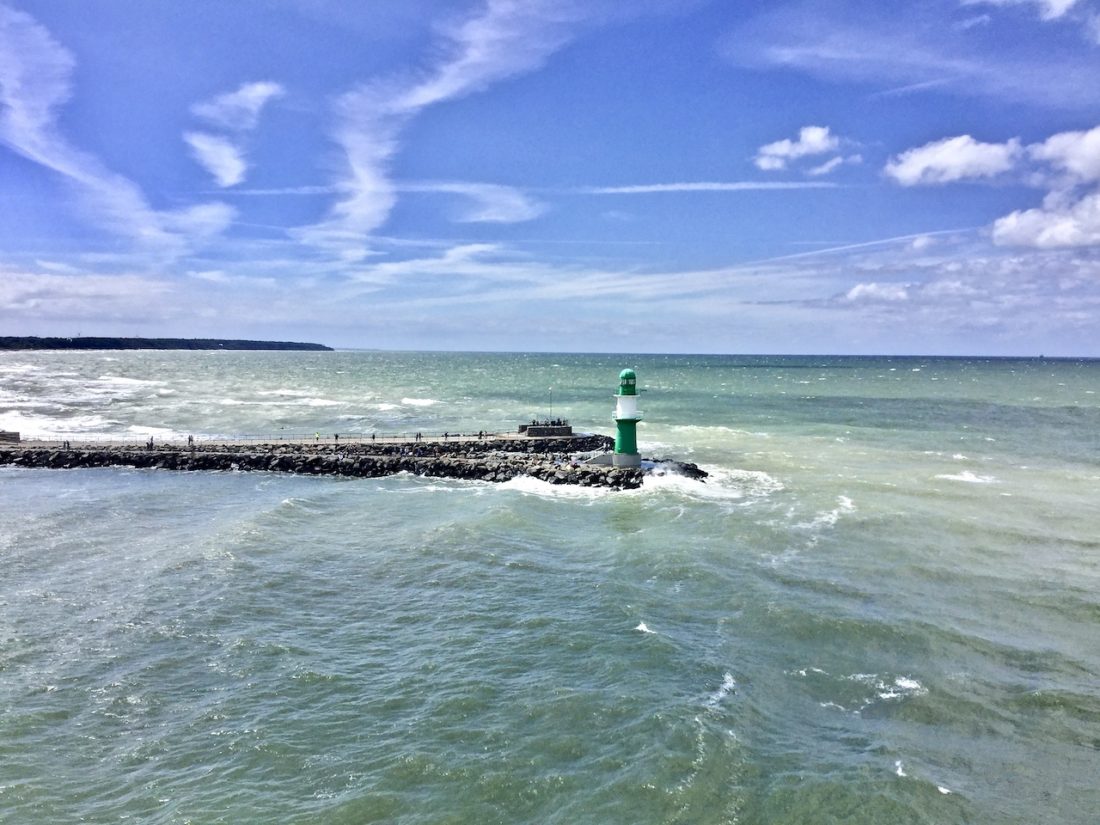 "The BSCA are very disappointed with this survey and the level of concern raised by our membership is something we have not experienced before. Whilst we have made this complaint to the MRS, we are hopeful that we can look forward to working with Swim England in the future on such matters, to ensure that (a) such is not repeated & (b) that any future surveys are engaged with by the coaching fraternity and any outcomes are effective in their application"

BSCA. Photo – Swimming S.O.S – photo by Craig Lord
Condition of Sport England Funding
The survey was sent to members via a link in an email from Swim England, stating that it is an invitation from research agency The Behavioural Architects to participate in the survey being conducted by the agency. The survey forms part of Swim England's Heart of Aquatics programme, described on the governing body's website as its "safeguarding, welfare and culture plan" which aims to "create a better future for everyone in our sports".
The survey invites Swim England members to express views on topics that include Swim England's own behaviour, experience with "coaches and others", taken together, as well as bullying and eating disorders, by ticking boxes that reflect various views and experiences. The survey followed from an earlier phase of Heart of Aquatics, also conducted by the Behavioural Architects, which included an anonymous online "listening exercise".
Any survey findings are likely to play an important role in shaping future reforms in the sport. Sport England has made commissioning the listening exercise and implementing its recommendations a condition for the release of Sport England funding. It has also required a quarterly update on the Heart of Aquatics programme, of which the survey forms an important part.
These are just some of the conditions imposed on Swim England for it to continue to receive public funding. They also include a requirement to undertake major reforms of its safeguarding and complaints systems, which the recent Weston Report concluded were so flawed that they failed the sport and its members, many of whom are still seeking resolution.
A Swim England spokesperson told SOS: "As part of the commitment within the Heart of Aquatics plan, this is an independent survey being carried out across the aquatics community by The Behavioural Architects, and it would be inappropriate of Swim England to comment on the process applied."  
Unprecedented Number of Concerns over the Survey
The BSCA commissioned the independent expert analysis of the survey after receiving what it has called an "unprecedented" number of concerns from members, including complaints that the survey proactively encourages members to see coaches in a negative way. The highly critical report, written by an expert with nearly 25 years experience in the industry, extends to nearly 5000 words.
In a damning conclusion, the report states: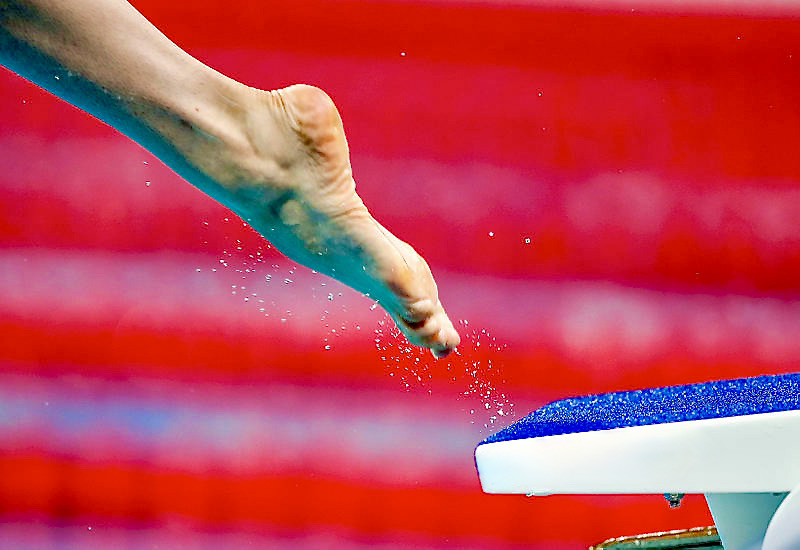 "I would say …….. that the survey clearly violates the Market Research Society Code of Conduct and that a formal complaint to the MRS is not only justified, but required."

photo by Patrick B. Kraemer]
"Egregious error of the utmost seriousness"
Concerns flagged in the report include:
1. Violation of rule 33 of the MRS Code of Conduct, which requires special care "when a project is sensitive or the circumstances under which the data is collected might cause a participant to become upset or disturbed'. The report concludes that the survey violates this provision by omitting warnings and not allowing participants to bypass certain questions which cover, among other things, bullying, self-harm and "issues with eating or weight". This the report describes as "an egregious error of the utmost seriousness."
2. Failing to provide information required by Rule 30 of the Code, such as the right to withdraw and an assurance of compliance with data protection laws.
3. Leading respondents towards particular answers. Of one question, which invites participants to tick a list of solely positive views about Swim England itself, such as "I can trust Swim England" and "Swim England handles complaints well", or simply to tick that none apply (but gives no "don't know" option), the report states:
"If a political party….. tried to run a question like this they would be absolutely torn apart in the media for trying to generate positive results – and rightly so."
Several Swim England members told State of Swimming that they have particular concerns about this question. They say that it confirms their fears that the Heart of Aquatics programme would merely end up "whitewashing" Swim England rather than diagnosing any problems that exist with the organisation itself.
4. Violation of Rule 28 of the Code of Conduct, which states: 'Members must take reasonable action when undertaking data collection to ensure … that participants are able to provide information in a way that reflects the view they want to express, including don't know/prefer not to say'. Many of the questions do not include these options. This includes the question mentioned above inviting participants to tick positive views of Swim England– even though many participants will have no direct dealings with Swim England and therefore have no basis for any view.
5. Wording that makes specific reference to "coach" bullying but not to others – who could be, for example, clubs, officials or governing bodies themselves.
6. Ambiguity in questions, violating Rule 28 of the Code which requires reasonable action to ensure that responses and/or data collected are capable of being interpreted in an unambiguous way. An example is a question asking participants whether they agree that 'I feel that my safety and welfare are top priority' without specifying whose priority – Swim England's? Their club's? Their coach's?
Errors "seriously and irrevocably compromise the entire research exercise"
The report concludes that as well as violating the industry Code some of the errors made "seriously and irrevocably compromise the entire research exercise".
According to a spokesperson for the BSCA, it submitted a formal complaint about The Behavioural Architects to the MRS on November 1 and is currently awaiting a response.
In response to the issuing of the BSCA's statement, SOS has requested comment from Swim England and The Behavioural Architects.