Coach Chris Nesbit To Lead The Famous Carlile Swimming Team In Australia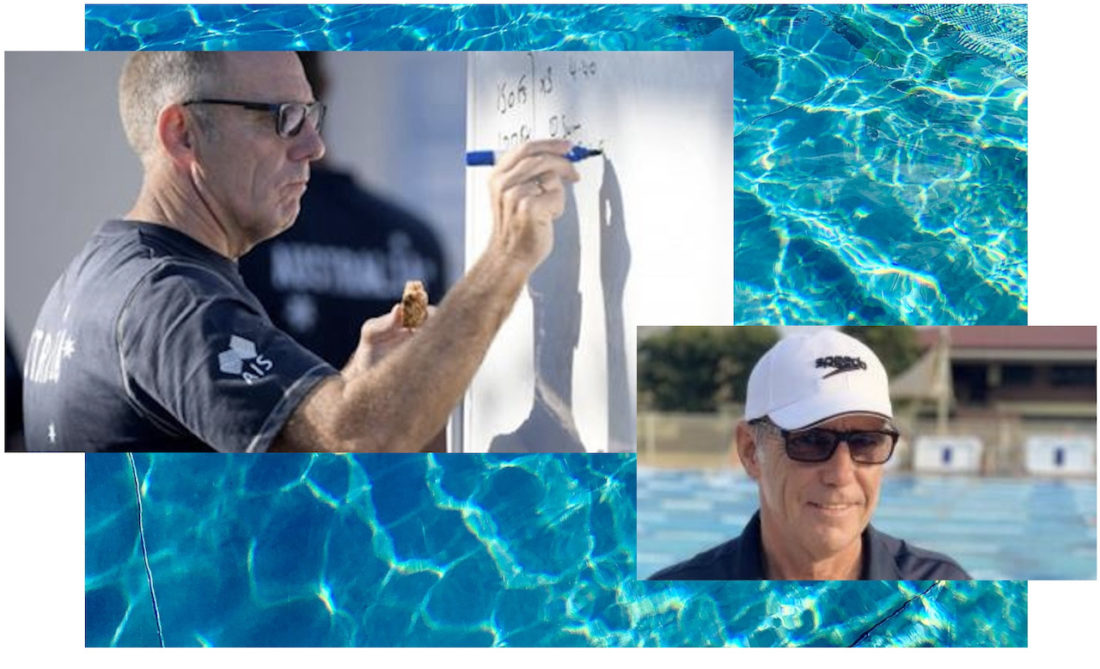 Chris Nesbit, the Australian and Great Britain Olympic coach and head coach to England at the Commonwealth Games who served as mentor to the British Offshore program at the start of his coaching days Down Under, has added another fine feather to his bow: as head of the high-performance program at Carlile Swimming.
The eponymous program, once the home of Shane Gould and other Olympic champions and among the most famous and successful swim clubs in the world under the guidance of what Carlile rightly describe as "legendary founders" Forbes (RIP) and Ursula Carlile, is in good hands. The club says "the desire and drive to produce world class swimmers remains".
The appointment of Nesbit holds the promise of a renaissance of the Carlile International Podium Program. Back to the future.
As Carlile put in when making its announcement: Nesbit, one of the world's finest coaches, will move from his base on the Gold Coast to take the reins of the Carlile program at the Ryde Aquatic Leisure Centre, after the Tokyo Olympics.
Nesbit said: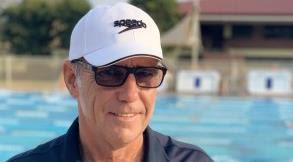 "For me, it does not get any more exciting than this. The legacy that Forbes has left, not only with the Carlile club and swimming in Australia, but also with world swimming is unprecedented."

Chris Nesbit – image courtesy of Carlile
Ursula Carlile accompanied Shane Gould as official staff on the 1972 Olympic team at Munich 1972 as Forbes Carlile commentated on Gould's three golds, a silver and a bronze in a era when to be coach to the biggest medal prospect on the team meant nothing to blazers who felt their own presence at the Games more important.
How wrong they were. Gould's five-solo-medal tally was not only impressive then: it remains a record among women swimmers and has never been surpassed in the sport by a man.
Ursula Carlile, the best Christmas-letter writer this author has ever known, met with Coach Nesbit and endorsed his appointment. She said: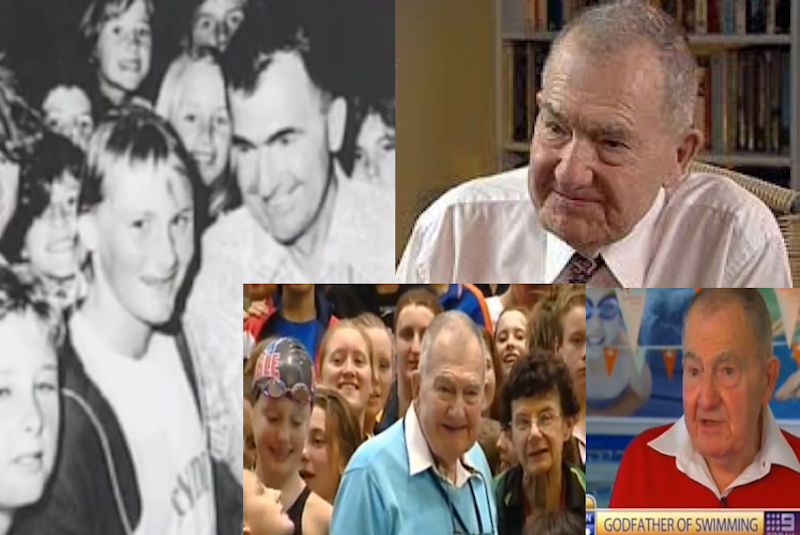 "Sitting down with Chris to discuss our goals for the Carlile Swimming Team, it became clear that he is the right person to lead us. Chris respects our heritage and is determined to build a program that will ensure success, for years to come. He is a leader Forbes would have been proud of. I'm confident with Chris at the helm, along with the support of the Foundation and the facilities we have secured, Carlile will once again produce swimmers who can match and beat the best in the world."

Ursula Carlile – montage, Forbes Carlile, with Ursula, middle, and with Shane Gould in 1971, left
Chris Nesbit – 23 Olympic Teamsters Since 1980
Nesbit, the coach of Dolphins David Morgan, Cam McEvoy, Kiah Melverton, Laura Taylor, Maddy Gough, Kai Edwards and Grayson Bell, has placed 23 swimmers on Olympic Teams from 1980 to 2016.
He coached Great Britain at the 2000 and 2004 Olympics, both England and Australia at multiple Commonwealth Games and coached Australia at the last two World Championships.
Now, says Carlile, Nesbit, a 19-time UK club team championship coach, is excited to build on the excellent foundations fostered by Carlile's current team of coaches – "The future for us is to rebuild the competitive organisation at Regional, National and International level and to re-establish Carlile as a force in competitive swimming," says Nesbit.
The bold move from Carlile Swimming has drawn praise from the swimming community Down Under. CEO of Swimming Australia, Alex Baumann, the double Olympic medley champion and World record holder for Canada in 1984, said: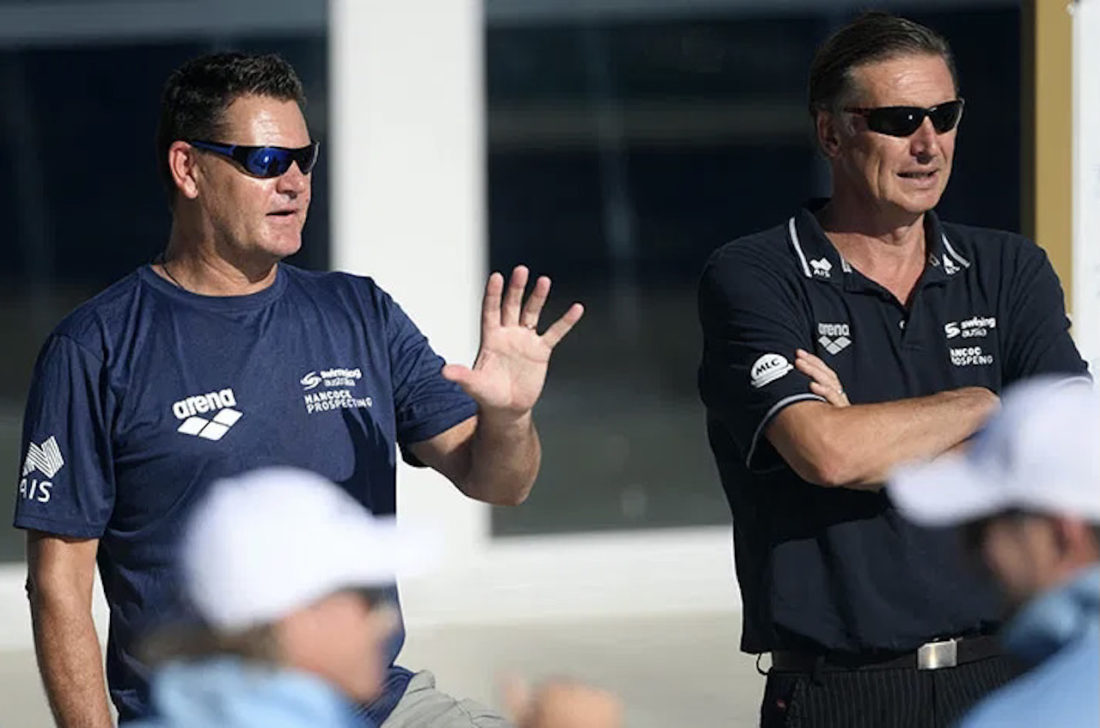 "This is a fantastic step to help Carlile once again build a squad that will contribute to our national teams and Australia's continued success for years to come. Carlile has had a wonderful history of success at the highest level. We know that when swimming in NSW is strong, Australian Swimming is strong."

Alex Baumann – image courtesy of Deli Carr for Swimming Australia
Dual Olympian and NSW Swimming Technical Director, Ron McKeon also championed the appointment – "Carlile appointing a coach of this calibre is a great step forward, not just for Carlile but for swimming in NSW. Chris is the sort of coach we can all learn from," said McKeon, adding: "The high-performance improvement and culture Chris will drive within the Carlile program will also influence other aspiring programs across the state and support what is already a very positive and capable coaching community in NSW."
The Carlile Foundation, established by Ursula and Forbes, has spent millions of dollars supporting the Carlile Swimming Team and that support will continue, Carlile Swimming noted today.
Forbes and Ursula were pioneers. The Foundation they established ensures the future of the Carlile Swimming team. It provides a level of support in coaching, coach development, sports science, nutrition, physiotherapy and sports psychology, unmatched by any club in the country. Nesbit recalled: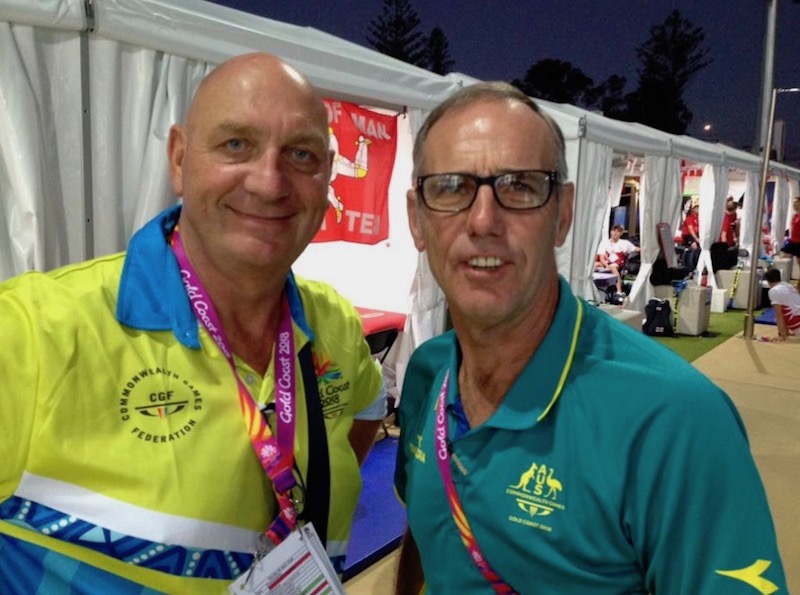 "My early involvement with swimming holds a lasting memory of reading about the exploits of Forbes and Ursula Carlile and their many successes, in particular Shane Gould at the 1972 Munich Olympics. I had been given one of Forbes' books "Forbes Carlile on Swimming" in the late 1960s, so my connection with Carlile began over 50 years ago. Here I am, all these years later, about to embark on the next adventure of my coaching career as Head Coach of the Carlile Swimming Team."

Chris Nesbit – image by Grant Robins, former Nesbit pupil and now England coach – Barry prime, left, and Chris Nesbitt – by Grant Robins, during the Gold Coast Commonwealth Games – caption "I caught these two talking swimming … is there anything else?"
In its statement today, Carlile also noted:
Along with the appointment of Coach Nesbit, Carlile has also secured the longest ever lease to operate at the world class Ryde Aquatic Leisure Centre, which includes an increase in its lane space for competitive squads.
Carlile Swimming would also like to take this opportunity to thank coach Misha Payne for his ongoing professionalism and commitment to the team.
Misha will coach with the Carlile Swimming Team into the upcoming Olympic trials, and we wish Misha and the team every success at the Trials.
Chris Nesbit – in brief:
Born Newcastle on Tyne UK. Married to Helen, 3 daughters, 9 grandchildren.
1976-1981: Served with the Royal Marines
1980-2005: Head Coach Portsmouth Northsea Swimming Club UK
2005-2010: Head Coach British boys' youth programme Gold Coast
2010-present: High Performance Coach, The Southport School
GB Olympic Coach 2000 and 2004
GB Head Coach 2008 World Short Course Championships
England Head Coach 2010 Commonwealth Games
UK Club Team Champions – 19 occasions at Age and Senior level
Coached 23 Olympians between 1980 to 2016
Australian Head Coach US Nationals 2013
Australian Age Group Coach of the year 2015
Australian Coach 2015 World Junior Championships
Australian Coach 2017 and 2019 World Championships
Australian Coach 2018 Commonwealth Games