Clap But Don't Sing For Athletes At Tokyo 2020 Olympics Says Playbook Guide To Games In COVID Season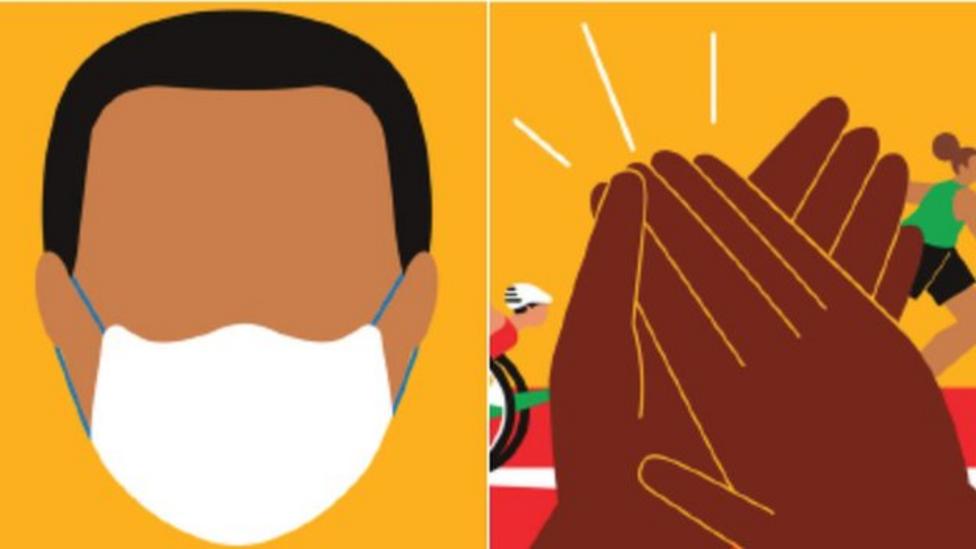 Those fans, parents and supporters of athletes who do make it to the Tokyo 2020 Olympics and Paralympics from July this year should clap but not sing as a precautionary measure in COVID-19 season, organisers revealed in the first Playbook guides to the Games today.
The Playbook notes that athletes will be be COVID-19 tested a minimum of every four days during the Games. Attendees must adhere to the Playbook rules or risk having their accreditation or right to be at the Games withdrawn.
On the list of things to be avoided: "hugs and handshakes" and "public transport" (unless with permission).
The Tokyo 2020 Olympics are due to begin on July 23, the Paralympics on 24 August. While organisers and the International Olympic Committee have not yet confirmed that the events will proceed as planned, given that COVID-19 lockdowns and related measures are still well and truly in place around the world, officials have stated their determination to go ahead.
Should the Games get underway as scheduled, all attending will have to play by the rules not only of the sports and the doping but the Olympic rules pertaining to controlling the spread of the COVID-19 coronavirus.
The pandemic has claimed more than 2.2m lives since the virus broke out of China more than a year ago. There have been around 104.5 million active cases around the globe, including around 76 million 'recovered' cases.
Japan is ranked 37th on the list of nations that have suffered the most cases, the nation's tally standing at 391,626 cases, its date toll approaching 8,000. It currently has around 46,000 active cases, around 1,000 of them critical and most of them in the Tokyo region.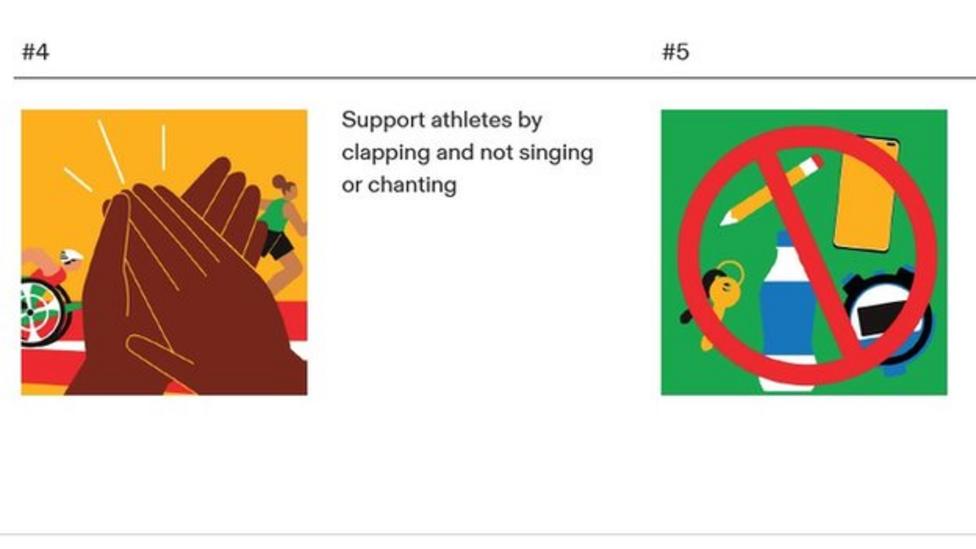 Tokyo 2020 Olympics Playbook
The first Playbook is aimed at members of international federations and technical officials. More versions, with specific rules and protocol for athletes, volunteers, media and others will follow in the weeks ahead.
It is understood that there will be no limits placed on media accreditations already agreed. However, there will be limits on the numbers of journalists that can enter single venues for specific sports. That may well mean that newspapers and agencies that might usually have two or three people covering swimming could be restricted to a different set up.
For example, one reporter in the venue; one in a remote mixed zone set up in which reporters do not meet athletes across an open barrier but talk to them via video link; and a feature writer watching it all on a screen in a third venue/media centre. Swimming specialist websites and publications may be asked to reduce their in-venue presence to one person.
The playbooks are part of measures to persuade back up IOC and Tokyo 2020 Games organisers' commitment to "successful and safe delivery" of the Games.
Under a page titled "think hygiene", the Playbook says individuals should "support athletes by clapping and not singing or chanting". Attendees will also have to complete a "14-day activity plan" detailing "all your planned activities", including travel and accommodation plans.
Talk about future Playbooks suggests that athletes from one sport will not be able to visit and support teammates in action in other sports. It has long been a tradition for basketball players to attend swimming and cheer on their national teammates, for swimmers to attend track events the week after swimming is done, and so on.
This time, it looks likely that swimmers will be asked to return to their home countries after the swim events are done. It is not yet clear whether that means that pool swimmers will not be there to cheer the marathoners on, for example, but swimmers racing both the 1500m free and the marathon will, of course, get to stay for almost if not all of the Games.
In Playbook notes aimed at athletes, organisers tells athletes "you must not visit Games venues as a spectator" and "you must not visit tourist areas, shops, restaurants or bars and gyms". The Playbook adds:
"You must only leave your accommodation to go to Official Games Venues and limited additional locations."
Masks should be worn at all times "unless outside or two metres away from others", the Playbook rules state.
The rules have indemnity in built: they note that risk cannot be "fully eliminated" and that attendees do so "at your own risk". It remains to be seen if athletes are to be asked to sign team agreements – or others to sign similar agreements – that call on them to waive their right to sue in extremis.
A vaccination will not be compulsory for those attending the Games, although a negative Covid-19 test in the four weeks leading up to the event will be.
Tokyo 2020 Olympics "Different In A Number Of Ways"
IOC president Thomas Bach has stated that the Games will go ahead. That may well depend on the efficacy of vaccination rollouts around the world, a March confirmation of "All Stations Go" potentially too early to be sure that the world is heading for the best of possible outcomes, one critical to the Olympic Movement if it is to retain its commitment to universality (one that speaks to the inclusion of athletes and the voting numbers for the status quo to prevail).
IOC executive director Christophe Dubi today noted: "We each have our part to play. That's why these Playbooks have been created – with the rules that will make each and every one of us a sound, safe and active contributor to the Games.
"We know these Olympic Games will be different in a number of ways. For all Games participants, there will be some conditions and constraints that will require flexibility and understanding. You will see that we have asked for an activity plan, why? Not because we want to restrict the freedom, but because we want to make sure that all activities are taking place safely and in case there is an issue everybody can be informed properly and traced back, people can be contacted when needed."