China 4×100 Medley Men Rattle USA's WR With 3:27.01 Asian Standard After Hong Kong's Siobhan Haughey Blasts 52.17 Mark For 100Fr Gold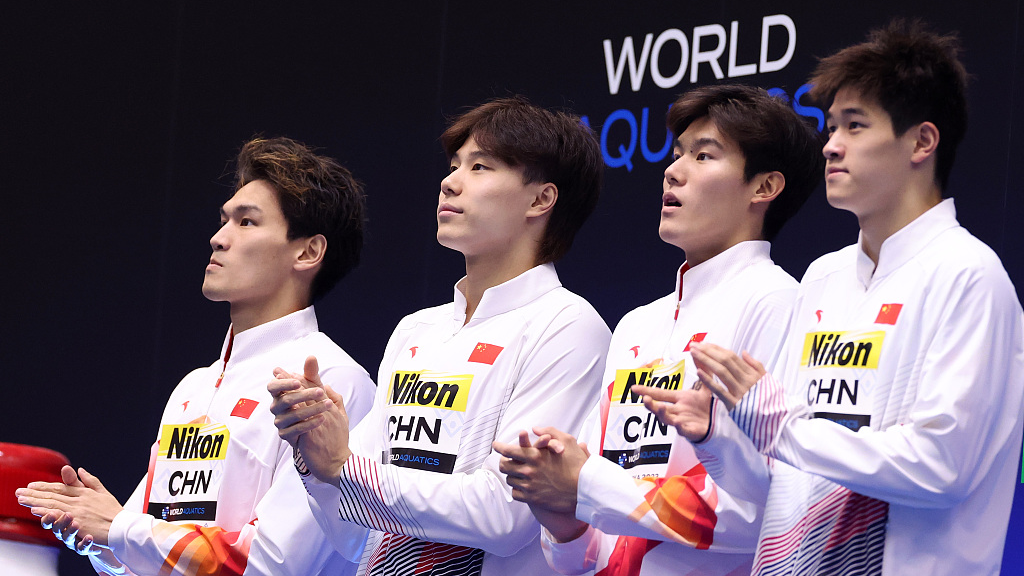 Day 4 at the Asian Games started with a 52.17sec 100m freestyle meet record from Hong Kong's double Olympic silver medallist Siobhan Haughey and ended with China's 4x100m medley men chucking a thumping great gauntlet at the USA when it rattler the world record with a 3:27.01 continental-record victory.
All-time No 2! Xu Jiayu (52.05) Qin Haiyang (57.63) Wang Changhao (50.68) and Pan Zhanle (46.65) rattle the men's world record in the 4x100m medley at the Asian Games on 3:27.01, 0.23sec shy of the USA's global standard.
The USA's 3:26.78 escaped the drop but China rocketed up 16 places on the all-time performances rankings to No 2 and from No 7 all-time performer to No 2, leapfrogging from slowest to fastest, Russia, Australia, Germany, Italy and Great Britain, who share the European record at 3:27.51.
The podium was completed by Korea on 3:32.05 and Japan, on 3:32.52.
At 3:27.01 the Chinese wiped out the 3:39.00 Asian mark they established for silver adrift the USA at the World Championships just two months ago and the 3:29.99 at which they'd held the Asian Games standard since 2018.
In Fukuoka on July 30, Xu was well down on best, while Qin and Pan were faster than they were today. Wang was much swifter today that he was in Kukuokas: Xu Jiayu (53.39) Qin Haiyang (57.43) Wang Changhao (51.56) Pan Zhanle (46.62). Schedules are different as are the pressures and demands of an eight-days world championship event, with semi-finals and a medley relay falling on the last day of action.
Even so, China's vast progress of two seconds in one leap and three seconds in two leaps this year stands out. It relied on all four cylinders firing today in in Hangzhou, all but Xu at their swiftest ever on their specialist strokes, Qin and Pan in particular making talking-point strides, Qin's path notably unusual in specific ways.
The four cylinders note is a key one. Take Great Britain. If they combine on a day when each of their quartet medley and 4x200m free is at their very best, including the likes of the greatest 100m relay split and performance in history – Duncan Scott's 46.14 to take medley relay gold for Britain ahead of the USA at the 2019 World Championships – then the Brits would hold the World records in both those events. It comes down to the race and the day, of course.
Meanwhile, almost all championship swim meets, including big internationals, held in China in the past three decades have featured big breakthroughs and impressive swims and progress. It's often been the case that the new high bars are not replicated come the big global occasion of the year outside China. In part that has to do with funding models in which the financial rewards for winning at events such as an Asian Games at home and an All-China Games (inevitably at home) are set very high, often higher than they are for a World Championship, for example.
The Asian Games is also a competition that has not had the best system of standard checks in the past. It was the continental in 2014 that Sun Yang* appeared on the deck with Dr. Ba Zhen, the China team doctor who prescribed a substance for Sun even after it had been added to the list of banned substances, at a time when both athlete and doctor ought to have already been serving anti-doping penalties had due deadlines and other protocol applicable around the world had been applied.
When Ba's presence was pointed out by media, including this author, the World Anti-Doping Agency intervened and Dr Ba was served with a second penalty, to be served concurrently.
When this author asked FINA to explain how Dr. Ba had managed to secure an accreditation for the Asian Games under the circumstances, the answer from the Chinese Swimming Association (CSA) via the then FINA director's office in Lausanne was that China had not accredited him. We were all expected to believe that freelance doctors can just show up and get an accreditation and deck pass at an Asian Games.
All water under the bridge (at least this year; Paris may be another matter if Sun wishes to chase prizes in the pool once more) but what we are learning from the 2023 edition of a Covid-delayed Asian Games is that the current China team in Hangzhou, particularly the men's team, is showing ambitions of being a threat not only for the No2 nation slot in Paris next summer but to the No 1 nation in male battles, the United States.
Haughey At The Double With Second Sprint Freestyle Gold & Asian Record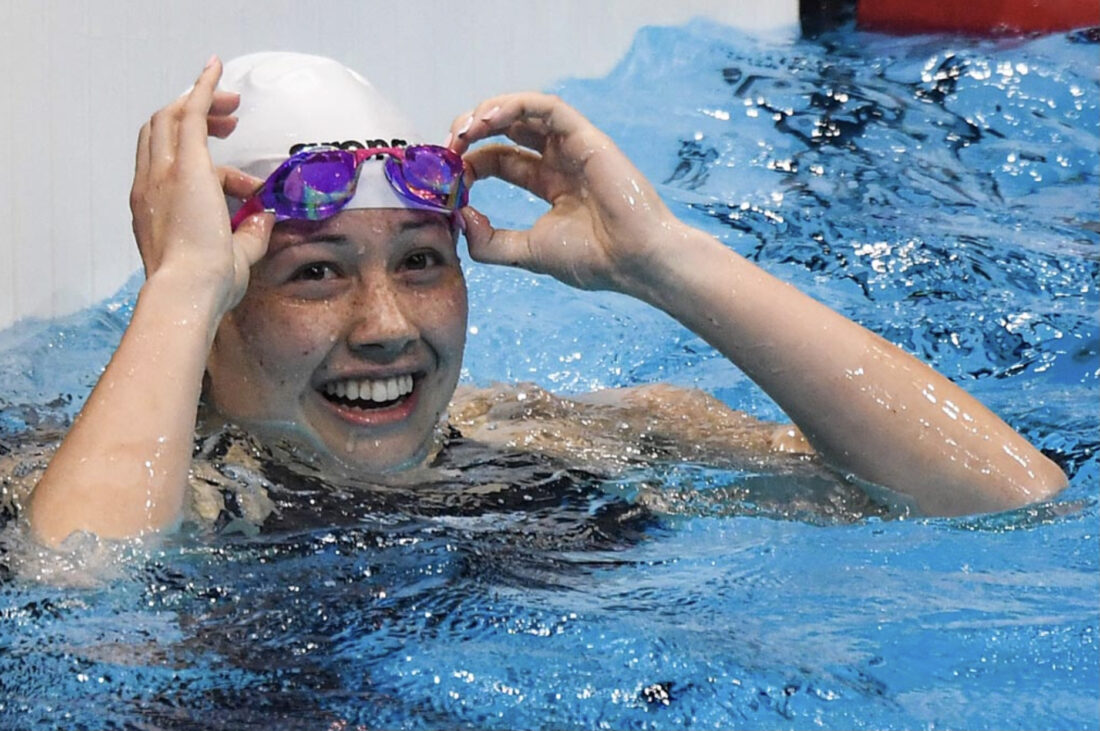 Haughey's victory added the 100m freestyle crown to the 200m title she claimed in Asian-record time at the continent's Games in Hangzhou, China, 24 hours earlier.
The hosts took the minor spoils, Yang Junxuan on 53.11 and Cheng Yujie on 53.91, 0.36 ahead of Japan's Nagisa Ikemoto, but there no-one came close to Siobhan Haughey: out in 25.16 and home in 27.01, the 25-year-old was fastest to the turn and the swiftest homecomer on her way to breaking the Asian standard of 52.27 she clocked for Olympic silver behind Emma McKeon at Tokyo2020ne.
Siobhan Haughey also confined to history the Games record that had stood to Rikako Ikee at 53.27 since 2018 and before the Japanese star was diagnosed with cancer, from which she has since recovered.
Day 4: Results in Full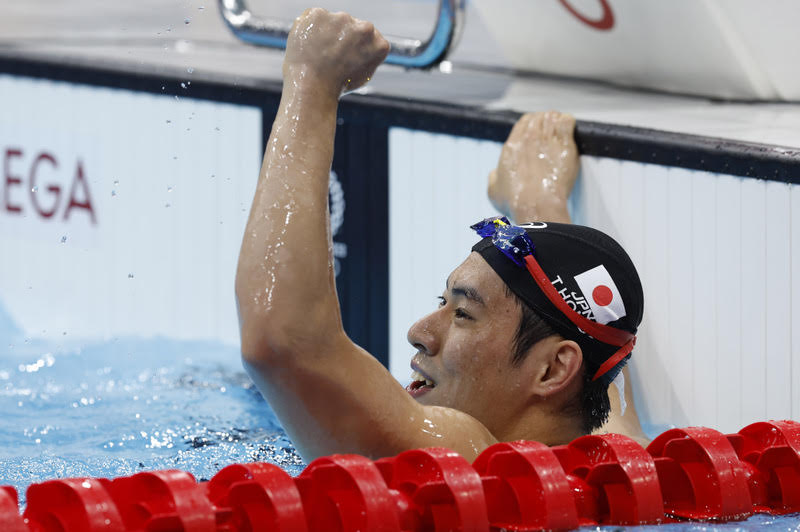 Ikee and Japan teammates celebrated a 1-2 finish in the men's 400m medley when Tomoru Honda got the better of three-times World long-course champion Daiya Seto
4:11.40 to 4:12.88. The bronze went to 200m medley Olympic and Asian Games champion Wang Shun in 4:15.12. Seto's loses over 400IM are rarer than his wins: alongside his three World long-course titles and six World short-course crowns between 2012 and 2023, Seto has two long-course global bronzes and claimed bronze at the 2016 Olympic Games.
After being shunted off the course of its bull run in the pool in Hangzhou, China got back on track with another 1-2 for the hosts in the next final, the women's 200m backstroke.
Out in 29.78 and 1:01.58, Peng led by more than 2sec at half way, Peng Xuwei came home in 2:07.28 after closing splits of 32.88 and 32.82. The silver went to teammate Liu Yaxin in 2:08.70, the podium completed by Korea's Eunji Lee in 2:09.75.
China's next gold followed soon after as Fei Liwei stopped the clock at 14:55.47 as the only sub-15-minute swimmer in the 1500m freestyle. Silver went to Korea's Woomin Kim in 15:01.07, the bronze to Japan's Shogo Takeda in 15:03.29, with Vietnam's Huy Hoang Nguyen close but locked out in 15:04.06.
China's 1-2 dominance continued in the 400m freestyle with Li Bingjie the champion oin a Games record of 4:01.96 ahead of teammate Ma Yonghui, on 4:05.68, the bronze to Japan's Waka Kobori in 4:07.81.
Not far shy of the 4:01.08 Asian record she set for bronze at the Tokyo2020ne Olympic Games adrift Ariarne Titmus and Katie Ledecky, Li swept inside the 4:03.18 at which the Asian Games standard had stood to compatriot Wang Jianjiahe since 2018.